Disclosure: This post may contain affiliate links. If you click on a link I may make a small commission at no extra cost to you. You can read the full disclosure here.
Last Updated on May 1, 2023 by Chris Panteli
How to Make Money Woodworking
Got a passion for woodwork? It's a craft that's been used for over a million years, and people still love bespoke wood furniture and home decor.
Whether you're a passionate woodworker or a newbie who would love to turn it into a career, this guide will show you how to make money woodworking. 
From the tools you need to the best wood products to sell, we've got you covered.
Looking for hands-on business ideas? Read our next guide to find out how to start a pressure-washing business. 
What is Woodworking?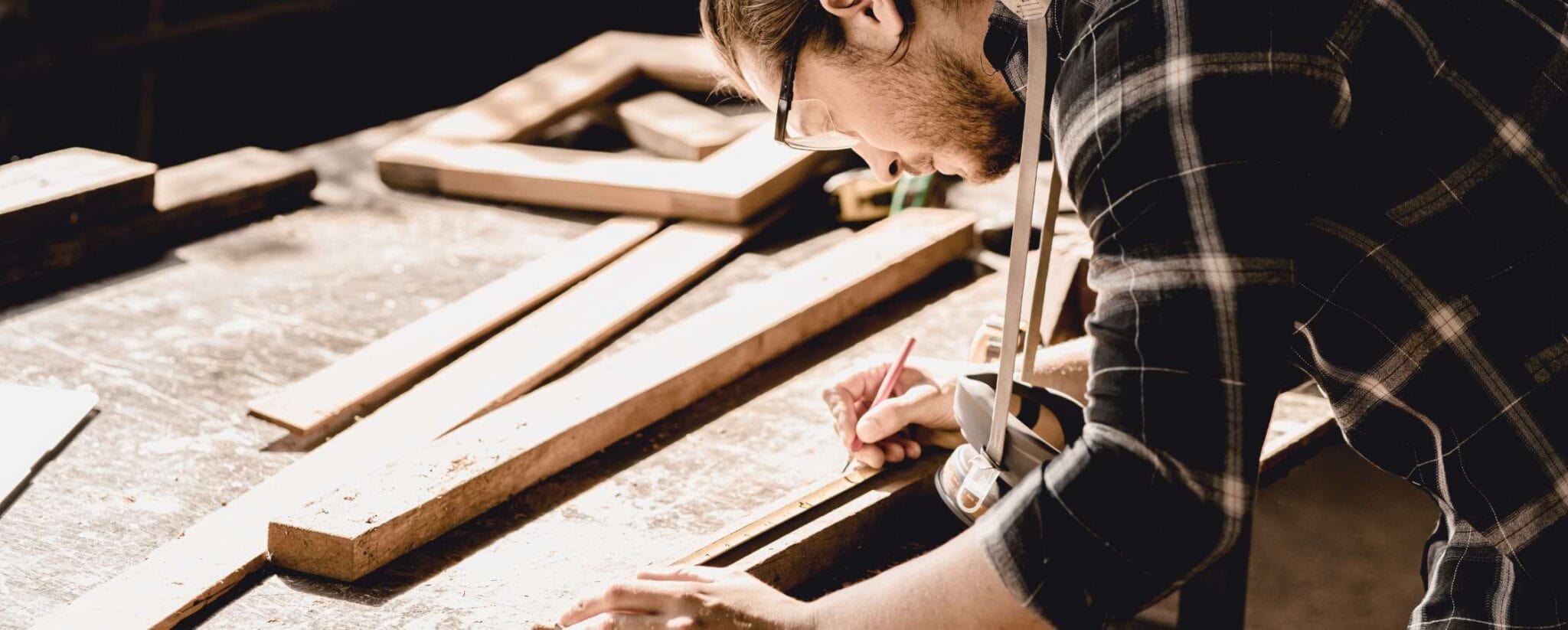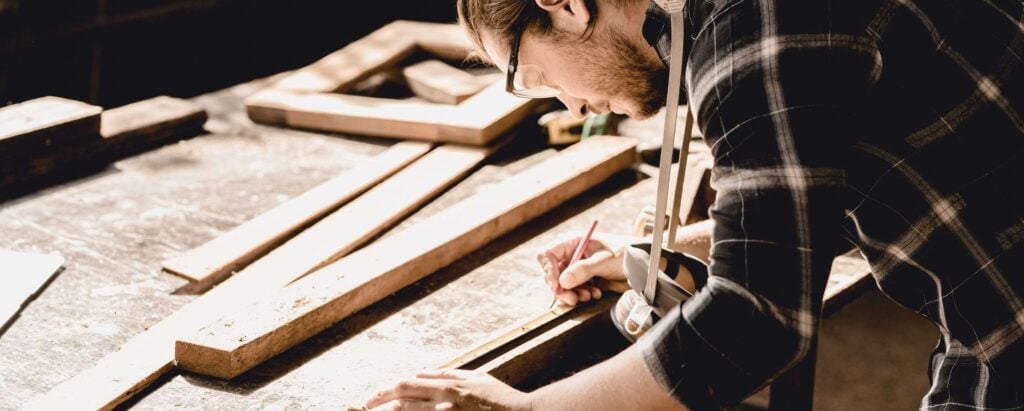 If you're brand-new to the idea of woodworking, it simply means creating things out of wood. The skill involves cutting, shaping, and joining different types of wood to create useful and decorative items.
Contrary to popular belief, it's not a physically demanding hobby as long as you have the right tools. However, it is a skill that takes research and practice to do well.
Even experienced woodworkers regularly come up against challenges they need to overcome during some wooden projects – it's part of the fun.
Woodworking vs. Carpentry
You've probably heard of carpentry as a trade, so what's the difference between woodworking and carpentry?
A carpenter is someone who works in construction. They help build structures and frame houses, working with beams and 2x4s.
On the other hand, woodworkers build smaller items, like custom furniture, decorative pieces, and items that are moveable.
Some people refer to carpenters as woodworkers and vice versa since there is an overlap between the two jobs.
Can you Make Money Woodworking?
The short answer is yes. The longer answer? It depends. If you look at the average salary of a woodworker, it's usually between $24,000 and $108,000 a year, depending on the skill level and intricacy of the projects.
However, if you own your own woodworking shop, your salary depends on what you charge. If you decide to make a large, custom piece of furniture to order, you can charge serious money for your time.
You might decide you'd prefer to create more affordable, decorative pieces, in which case you're limited by your own output.
There are some independent woodworkers making six figures a year with their wood craft; it all depends on the popularity of your work and the rates you charge.
Pros and Cons of Woodworking
Just like any new business venture, there are pros and cons to woodworking you should consider before investing in any tools.
✅ PRO: You Get To Earn Money From Your Hobby
It's much easier to run a business if you're doing something you love. If you're passionate about woodworking, it won't feel like work turning it into a career.
If you've been doing the craft for a while, you've also got the potential to make more money quickly since you'll have experience and woodworking skill to back you up.
It's great getting to do something you find fun for a living, and getting paid for creating wood pieces you are passionate about is the best feeling.
✅ PRO: You Probably Already Have Some Tools
If you're already into woodworking, you probably have a lot of the tools you need to get started, saving you a fortune on start-up costs.
If you already have a dedicated space set up as a workshop, you've already got the bones of a business in front of you, which means you can focus on marketing rather than building the foundations.
✅ PRO: Better Flexibility
Running your own woodworking business also gives you the flexibility to work when you want and for who you want. Choose your own hours, take on your favorite clients, and live life on your terms.
It's great having more time to spend with family doing the things you love, and being your own boss means you have the time to do that.
✅ PRO: Work From Home
No one on the face of this planet enjoys commuting. Even if you love your job, spending hours of your week traveling to work is a huge waste of time.
Starting your own workshop means you can work from home. Say goodbye to the commute and enjoy all the perks of being at home during the work day – including saving money on lunches, coffee, and traveling.
❌ CON: It Takes Planning 
The main reason why most people don't start their own business is the planning that goes into it. You're now in charge of your pricing structure, marketing, website, working hours, suppliers, and everything else that goes into a business.
It's great getting to do something you love for a living, but don't forget all the other admin tasks that it takes to run a successful business.
❌ CON: Your Income isn't Consistent
Starting a business means saying goodbye to a steady income at the start. This can be tough if you don't have some savings to fall back on.
Many woodworkers start their business as a side hustle, which relieves some of that stress about money.
However, even when you have an established business, you're still not guaranteed to make money every month. There will always be a level of uncertainty when it comes to making money from a craft.
❌ CON: Potentially High Start-up Costs
If you don't have all the equipment you need to get started, woodworking can incur some high start-up costs. Tools aren't cheap, and quality wood prices are still incredibly.
Again, starting your new business as a side hustle means you have your regular income to supplement your wood projects in the beginning. This can take some pressure off the start-up process and give you money to invest as you grow.
Put off by the cons of woodworking? Read this guide on how to start a storage business to see if it's a better fit for you. 
What You Need to Know Before Starting a Woodworking Business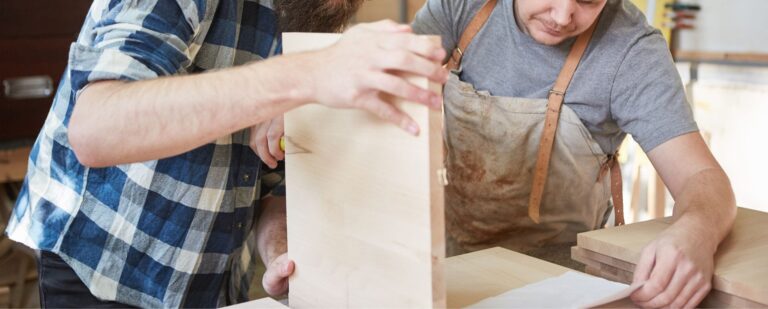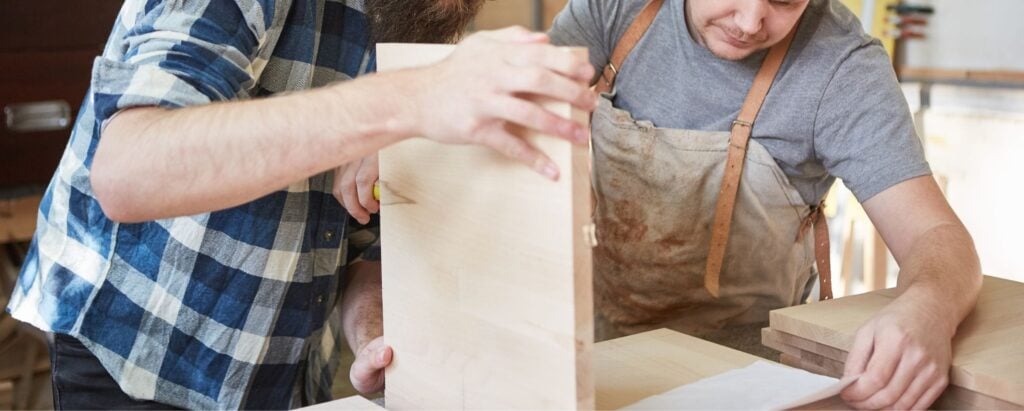 Now you know the pros and cons of setting up a woodworking project business, here are a few things you should keep in mind when setting up your workshop.
Workshop size restrictions
One of the major hurdles many new woodworkers face is their workshop. If you currently have a space dedicated inside your garage, it might not be big enough to accommodate a business. 
Not only do you need space to work, but you also need storage space to house stock and supplies, so think about whether you have enough space in your current set-up.
Noise levels
Working from home is great, but are you going to disturb neighbors and your family with the sound of power tools? Noise pollution can be a real nightmare, and the last thing you want is neighbors complaining and trying to shut down your new business.
Think about soundproofing your workshop, if possible, or build a dedicated space away from the home to keep noise to a minimum.
Postage & packaging
Another tricky area for new woodworkers to get to grips with is postage costs and shipping issues. You'll be able to deliver local orders, but those coming from further afield will need a specialist courier, which isn't cheap.
It's also important to think about how much packaging you'll need to keep items safe in transit. If something arrives broken, it's going to be a huge hit to your profit margins.
Supplier challenges
Finally, think about which suppliers you'll use to source materials. Build good relationships with local, quality timber merchants and sawmills to get the best prices and prompt delivery. Although cheaper merchants may look attractive, is the wood poor quality? Try a few local suppliers to see what works best for you.
What You'll Need to Start a Woodworking Business
Next, it's time to start creating a list of everything you'll need to get started on the right foot.
Training
If you've been doing woodwork for years, you might not need any training to get started. But if it's something you'd love to get into, training will be crucial.
You'll need to know how to work safely, the uses of different tools, and a broad understanding of the business behind woodworking.
There are online courses and certifications in woodworking that will give you a basic knowledge of the craft, but you might want to look into an apprenticeship with a local, established woodworking company to get some hands-on training.
Woodworking tools and equipment
As well as a steady supply of quality wood from a local supplier, you'll also need equipment and tools. You'll probably find local vendors to buy tools from, or you can use online stores like Woodworker to source supplies.
To get started, you'll need the following:
Workbench
Wood saw
Hand saw
Drill
Screw gun
Hammer
Mallet
Sanders
Tape measure
Wood varnish
Wood glue
Services and price list
What products will you offer your potential customer? The best woodworking shops specialize in specific types of items, which they become known for.
Whether it's bespoke furniture, children's toys, or bespoke signs, figure out what you want to sell and then create a service and price list.
Will you provide customizations? Different types of wood? Fast-tracked delivery? Figure this all out in advance to make it easier to set up your shop.
How to Start a Woodworking Business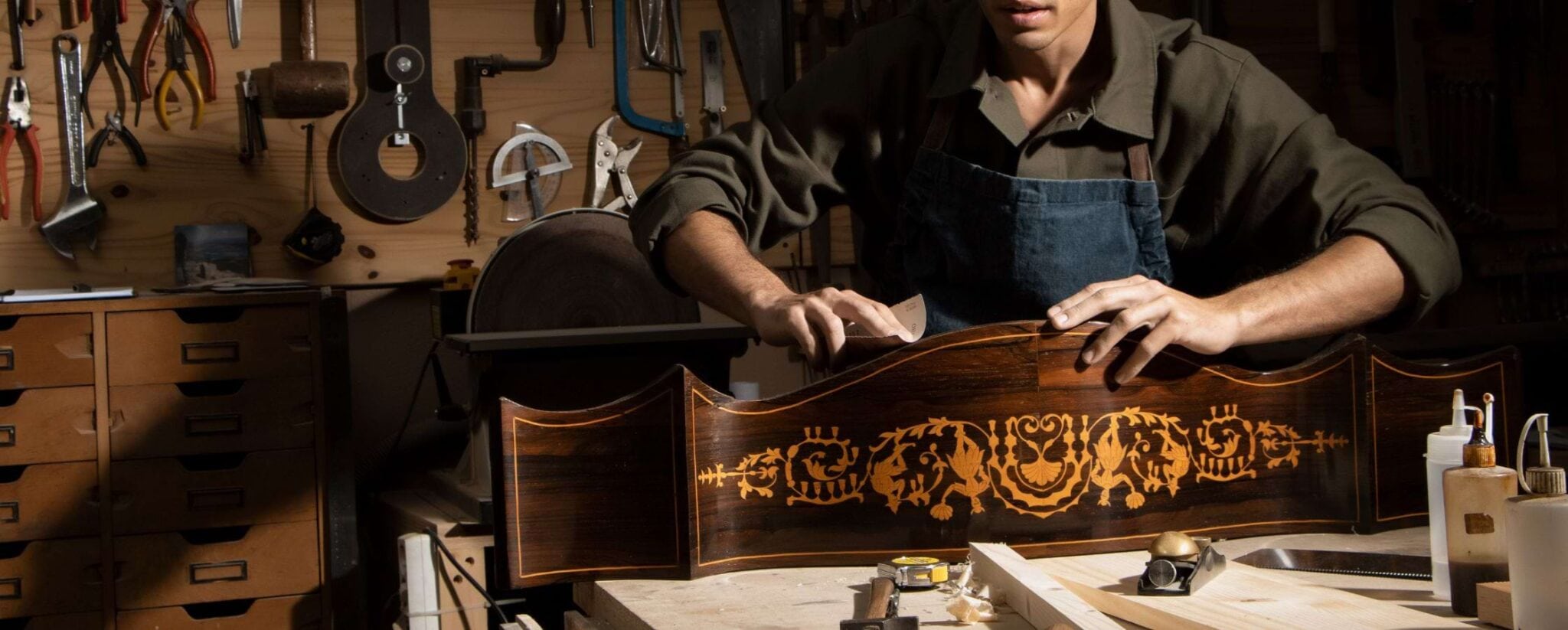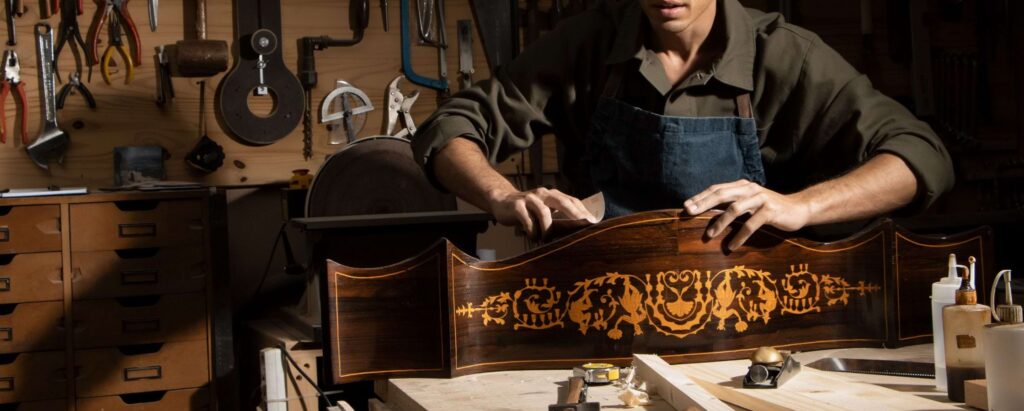 If you're ready to get started, here's a step-by-step guide to opening your woodworking business and making your first sale.
Step 1: Create a Business Plan
Whether you're starting a laundromat, a restaurant, or a woodwork shop, you need a plan. This should be something you sit down and physically create so you have a clear plan to follow as you grow. It should include:
Your target market
Your products and price list
Your running costs
Your vendors
Your profit margins
To open a woodworking project business, you can expect to spend around $5000, which breaks down into:
$2,000 for wood and materials
$1,000 for tools and equipment
$1,000 for miscellaneous expenses
$800 for a website and camera
$200 for business cards and marketing materials
Step 2: Name Your Business
This is always a fun step. Try to work "woodwork" into your business name for SEO purposes, but get creative with the name. You might decide to name it after yourself or something entirely different.
Once you've got some ideas, check they're actually available before committing by looking at:
Your state's business records
Federal and state trademark records
Social media platforms
Web domain availability
Step 3: Form a Legal Entity
Now you have your name and plan in place, it's time to make your new venture legit. You'll need to decide between a sole proprietorship, partnership, limited liability company (LLC), and corporation.
If you're a one-person show, a sole proprietorship is usually the best option, but creating an LLC stops you from being personally liable if your business is sued for any reason.
Step 4: Open a Business Bank Account
Never mix your personal and business finances – it gets really complicated come tax season. Instead, set up a separate bank account and line of credit to use for your business expenses and payments.
Step 5: Set up Business Accounting
You need to be able to invoice your clients and take payments securely, so set up an account with a platform like Zoho or Salesforce to make accounting, bookkeeping, and invoicing a breeze. 
STEP 6: Get the Right Permits & Licences
Different states require different licenses for businesses to operate legally, so make sure you check with your local authorities and get the right permits and licenses in place.
STEP 7: Get Business Insurance
A business needs insurance to operate safely and legally. If you're running your business from your home, your home insurance probably won't cover you in the event of an accident. Get decent business insurance in place to cover you in the event of a loss.
Step 8: Create your Business Website
Many new woodworkers use platforms like Etsy when they're starting out to test the market. This means you won't have to pay a graphic designer to create a website for you, and you'll have a built-in audience for your items.
If you do decide to use an online marketplace, don't forget to factor the fees into your product costs.
Selling Your Wood Projects
You'll have two major streams of revenue for your woodwork: local clients and online sales.
Sell Locally
You should aim to sell locally whenever possible. This cuts out shipping costs, so helps boost profit margins.
To get started selling locally, you can use:
Facebook Marketplace
Local selling sites, like Craigslist
Local markets and craft shows
Boutique stores
Grassroots marketing in your town
Pop-up events
Sell Online
Establishing a solid local reputation is important, but there are millions of people out there waiting to buy your stuff.
It's always a good idea to start by selling on marketplaces like Etsy. Test the waters, find out what sells, and make all those newbie mistakes before you invest in your own website.
Once you've figured out online selling, shipping, pricing, etc., then you can think about establishing your own website.
Shopify and Squarespace are two of the most popular options for online sellers – both with extremely easy-to-use tools to help you set up a shopfront. 
Best Woodworking Projects That Sell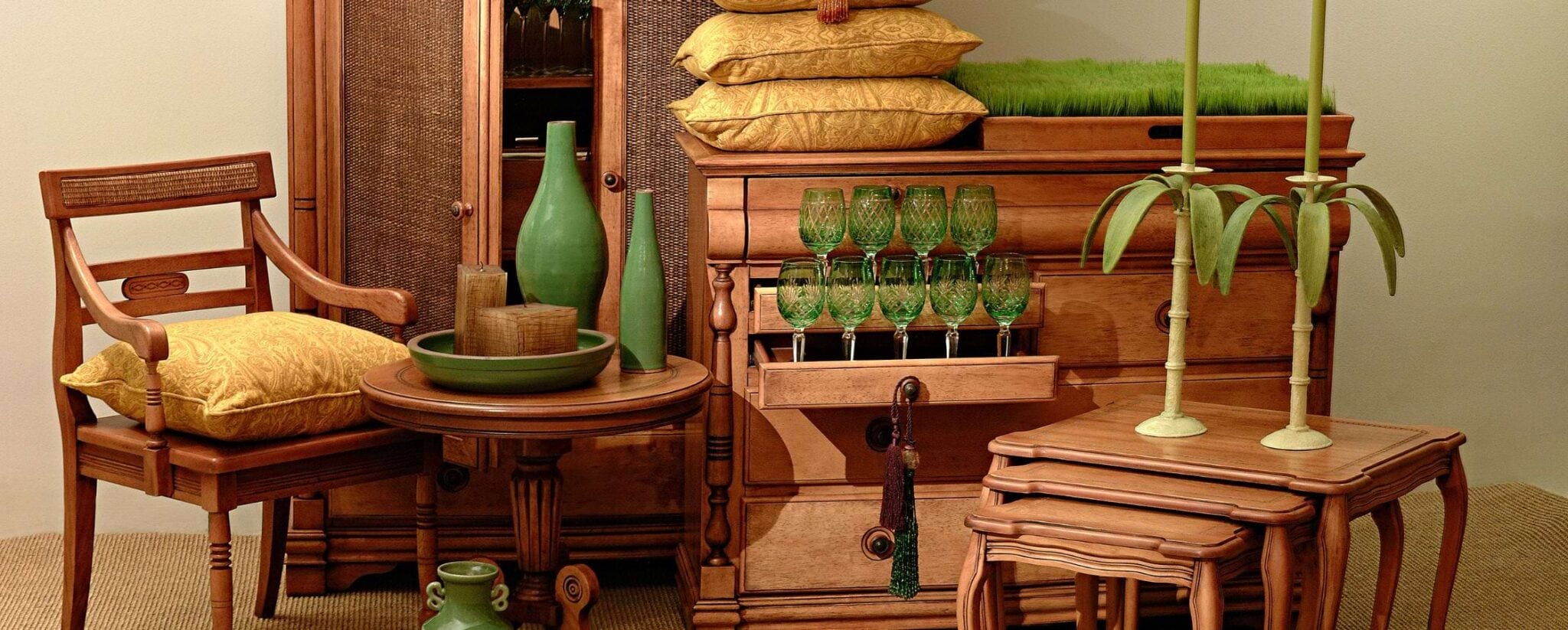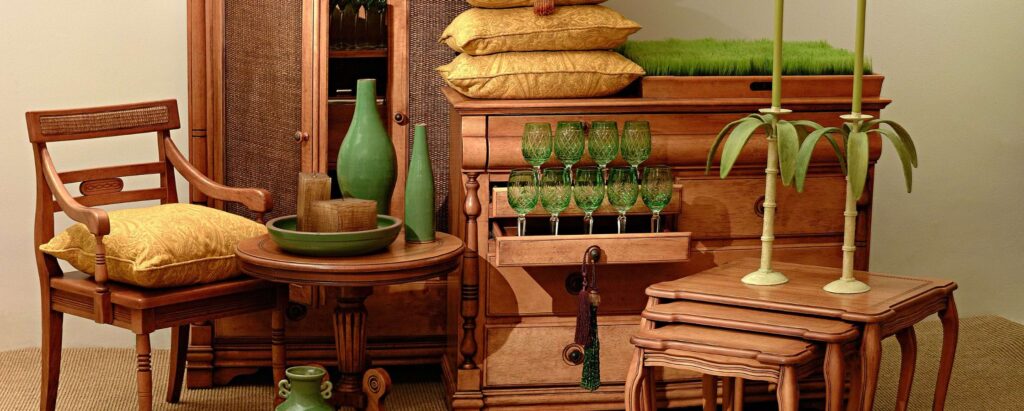 If you're struggling to figure out what kind of items to sell in your new woodworking shop, here are the best woodworking money makers.
Wooden signs
Handmade wooden signs are extremely popular on Etsy, coming in all shapes and sizes. People love customized wooden signs for their homes, and they're an easy project to get started with.
Because the market is already pretty saturated, you'll need to find a signature style that helps you stand out from the crowd.
Wood pallets
If you're looking for ways to bring your start-up costs down, reclaimed wood and pallet wood projects are always a hit online. Find local businesses that use wood pallets for shipping, and offer to take them off their hands for free.
You can then use them as a signature material to make a range of products, including:
Planter boxes
Coffee tables
Benches
Business card holders
Hooks and key holders
Wooden serving trays
Raised garden beds
Bed platforms
Shelves
Kitchen wooden products
There is a huge market for rustic kitchen decor, so you can't go wrong with selling handmade kitchen items. From cutting boards and wooden coasters to wooden utensils, this category is easy to market and sell.
Furniture
If you're looking to make serious cash from your woodworking project skills, rustic furniture is the way to go. High-net-worth clients will pay serious cash for bespoke furniture pieces that are handmade.
This is one of the harder categories to get into, but if you already have bespoke wooden furniture pieces around your home, you can use these to grow a following online.
Surfboards
Live near the coast? Bespoke surfboards are hugely popular online, and the demand is pretty consistent year-round. Most surfboards are made from foam, fiber, plastic, and other non-eco-friendly materials.
Handmade wood surfboards look fantastic and are much better for the environment, so they sell well with high profit margins.
Picture frames
If you're looking for something small to dip your toe into the world of woodworking, start with simple picture frames. They're easy to make, affordable to buy, and quick to sell on handmade marketplaces. The more interesting the wood, the easier it is to go viral for this simple product.
Birdhouses
Birdwatchers have a dedicated, enthusiastic community who are always looking for bespoke pieces. Bespoke birdhouses are also highly collectible, so if you can pierce this market, you'll find them easy to sell.
Wooden toys
The Montessori movement is a growing trend in the baby world. Part of the movement is allowing kids to play with organic wooden toys that encourage imaginative play. 
A quick search online will show you how popular items like building blocks are with new parents, so this could be a great sector to become known for.
Conclusion
If you have a passion for woodworking and the skills to create stunning pieces, you have the potential to turn it into a lucrative business. People love handmade, bespoke items, so there is a huge market for well-made wood pieces. If woodworking isn't for you, there are endless business possibilities out there that might suit you better. In our next business guide, we'll show you how to start a junk removal business and make serious cash from other people's trash.
How to Make Money Woodworking