Disclosure: This post may contain affiliate links. If you click on a link I may make a small commission at no extra cost to you. You can read the full disclosure here.
Last Updated on October 23, 2022 by Chris Panteli
Making Money On Steam
Making money is often a laborious process for us mere mortals. The 9-5 grind may not be the most glamorous of occupations, but it pays the bills and keeps the lights on. The internet, however, has opened up a whole world to earning real money online for gamers.
The gaming world is waiting for you with one of the most energetic communities online. All you have to do is implement some, if not all, of these exciting opportunities to make money on Steam.
Can you make real money on Steam?
Absolutely, you can make real money on the Steam platform. As a gamer, you have the option to earn, buy, sell, and flip in-game items. This can be both profitable and fun. A more tech-savvy person could also produce and code their own game; which can be distributed across the Steam network for a license fee. There are also more creative ways to engage with the Steam community and earn cash.
What Is Steam
Before you can learn how to make real money on Steam, you must have a clear understanding of what it is. Steam is an online platform that allows you to buy and download games to your account.
Steam was developed by Valve and launched in 2003 and, after a few difficulties, has found its way to more than 100 million users today. 
Steam hosts a game library of thousands of games, all in the cloud. On Steam, you can sell games, trade, and interact with the community. Steam has also been known to offer sales and deals.
Steam proudly states that they will sell just about any game, even the controversial ones. However, it does offer controls for parents allowing them to choose exactly what their kids are playing.
You are also able to store games on Steam to prevent a drain on your computer's memory. The Steam user community can interact via text or voice chat with people you know and do not know.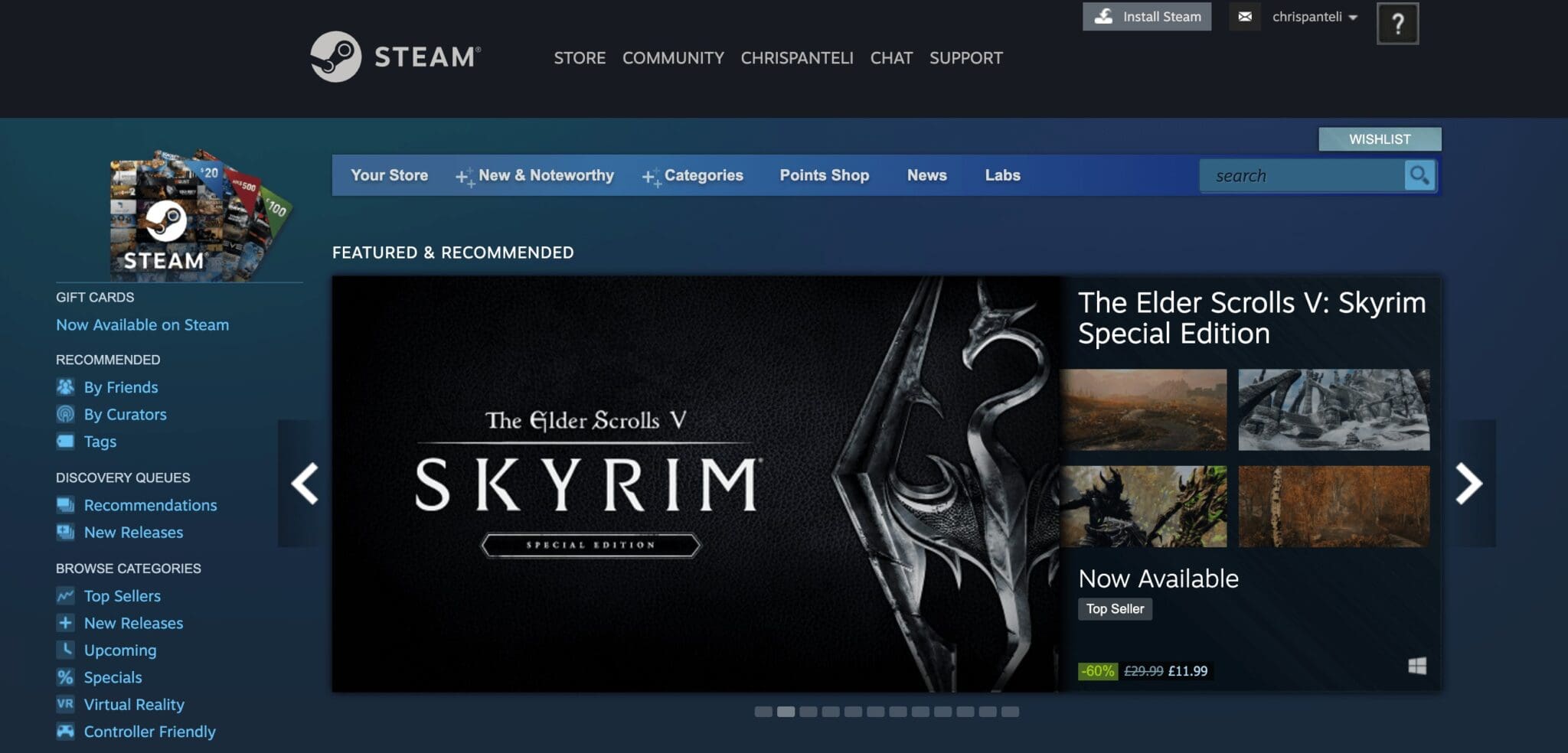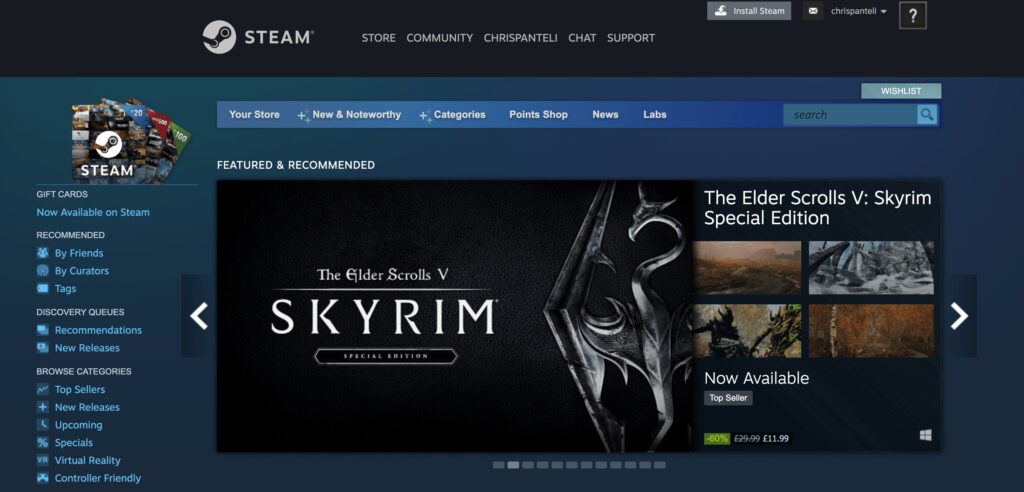 Steam started out as a platform for PC gamers; it is now available to all users, including macOS, iOS, Android, and Linux. Almost all games are supported by Windows 10. However, not all games are supported by macOS and Linux. Therefore, if you are using those platforms, you will only be able to see the games they support.
Registering for a Steam account is easy and free. However, you do need a valid email address.
You are only able to buy games in the Steam store that are for the country in which you live. In addition, you must download the Steam app to your computer.
Steam has operated under the if it isn't broken, then don't fix it motto with their interface. It has remained the same for many years because it is easy to use even for beginning gamers.
When you purchase games, they automatically appear in your Steam library. You are able to preview games before you buy them. You can even purchase games as a gift for someone else.
The Steam community is an exciting place to play. You can see what games other people are playing. Creating a friend list is a great way to create your own community within Steam.
There are community pages for each individual game. This is a great resource space for conversations, to get help when you are stuck or you find a bug. You can even share screenshots.
While this is an article about making money on Steam, you may also be interested in knowing that you can save money on Stream also.
Stream offers sales on a seasonal basis. While the sales are supposed to be a secret, the information about the next Steam sale always sneaks out. You can expect there to be at least one sale per season. If you look at when Steam has historically offered sales, you can probably predict when the next one will be.
9 Ways To Make Money On Steam
Once you learn how to earn on Steam the money goes straight into your Steam Wallet. Once the funds are in your wallet, you will not be able to transfer those Steam money funds to your bank account.
Your Steam wallet is a digital wallet that only goes one way. This means you can move real money into the wallet, but you cannot move that money out.
You can use the funds in the wallet to make purchases on Steam. To add money to your Steam wallet fund, you can use a credit card or methods such as PayPal.
Now let's dive into the top ways you can start making money on Steam:
1. Original Game Distribution
One of the top ways to make money on Steam is to distribute games that you have developed and sell on the platform. Once you upload the games you have created on the site; you can make money by selling the game and additional purchases within the game. You can receive a portion of your total sales based on your game sales.
You must make an investment to be able to reap the benefits of the sale of your games. This option is called Steam Direct, which allows you to withdraw the money you earn into your Steam account. Thus, it gives you the ability to receive profits at a higher rate.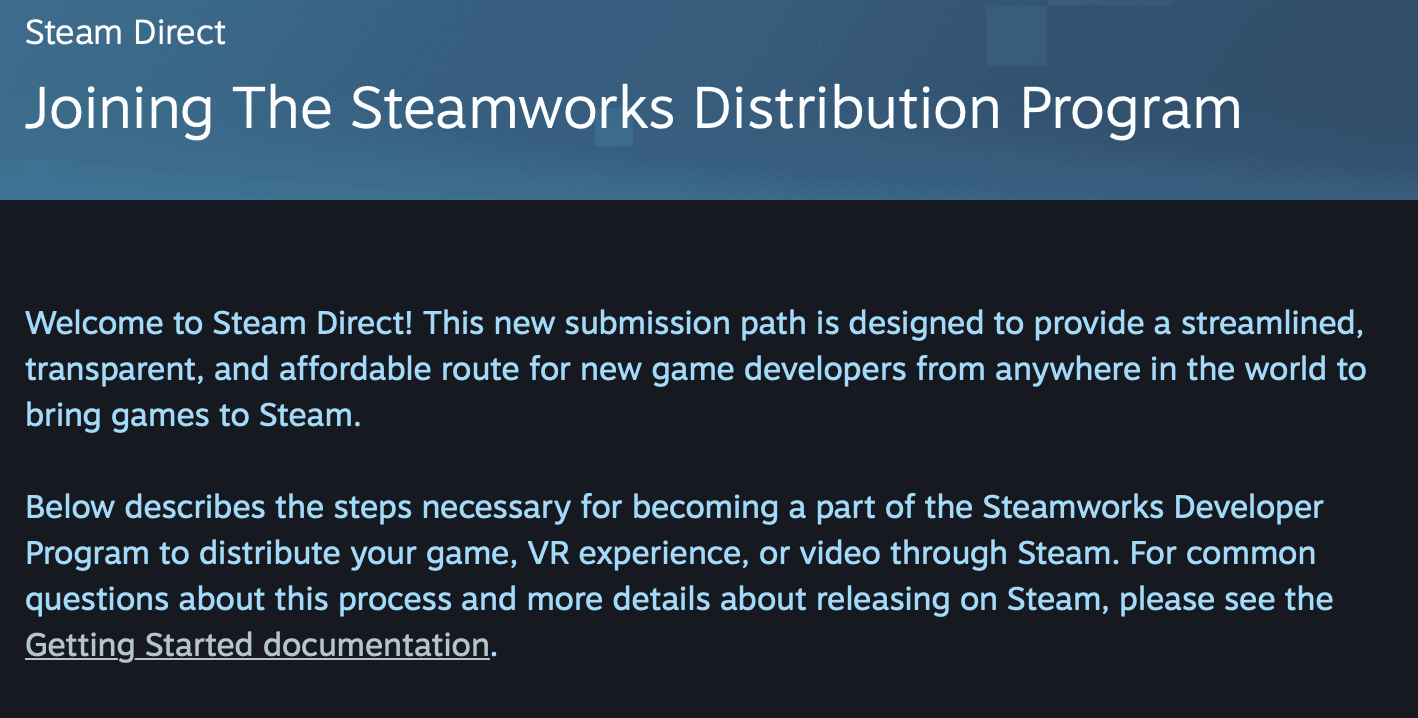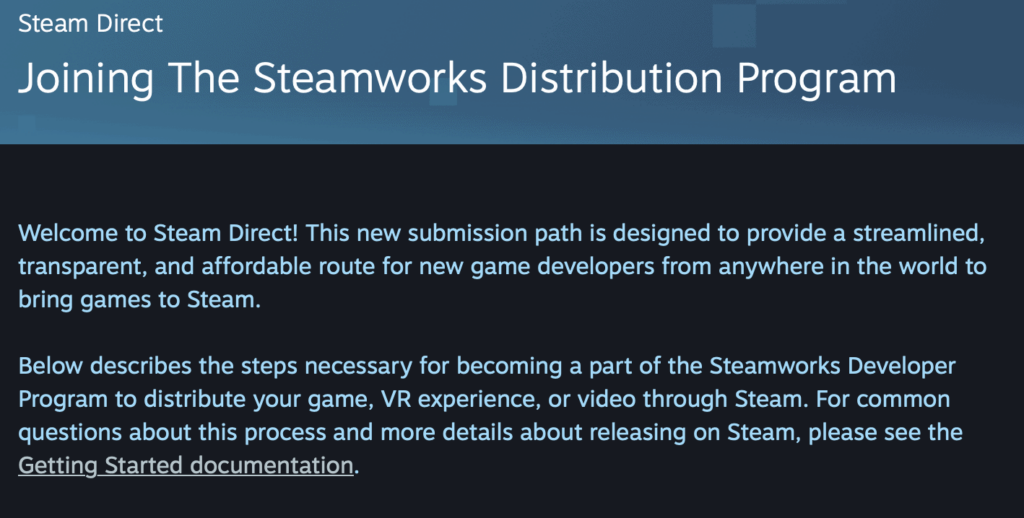 The first and most important investment you have to make is to develop a game. Once you do that, you have to pay $100 to add your game to the Steam platform. Then, after Valve reviews it, your game can be distributed around the world.
If you are not knowledgeable about game development, you can access training through websites such as Code Academy. Sites such as these teach you how to build games from nothing, including creating elements that are interactive in Javascript.
2. Flip In-Game Items
In this case, the term flip means to earn. So, when you flip an in-game item, it means that you are selling items during the game to make more money.
You must create a Steam Guard and then wait 15 days to be able to interact with the Steam community. This extra level of security will enable you to sell or flip items in your games.
It is important to note that not all games can support the Steam community market. Not all items are marketable within the games. When you cannot sell an item, it is marked and does not have a sell button.
Items that are typically marketable are trading cards, profile wallpaper, and emotes for the chat within Steam. When you have items that you want to sell, it is an easy process to follow.
To sell your items, you have to add them to the community market by navigating to the sell an item link under the Steam market menu found in the community menu.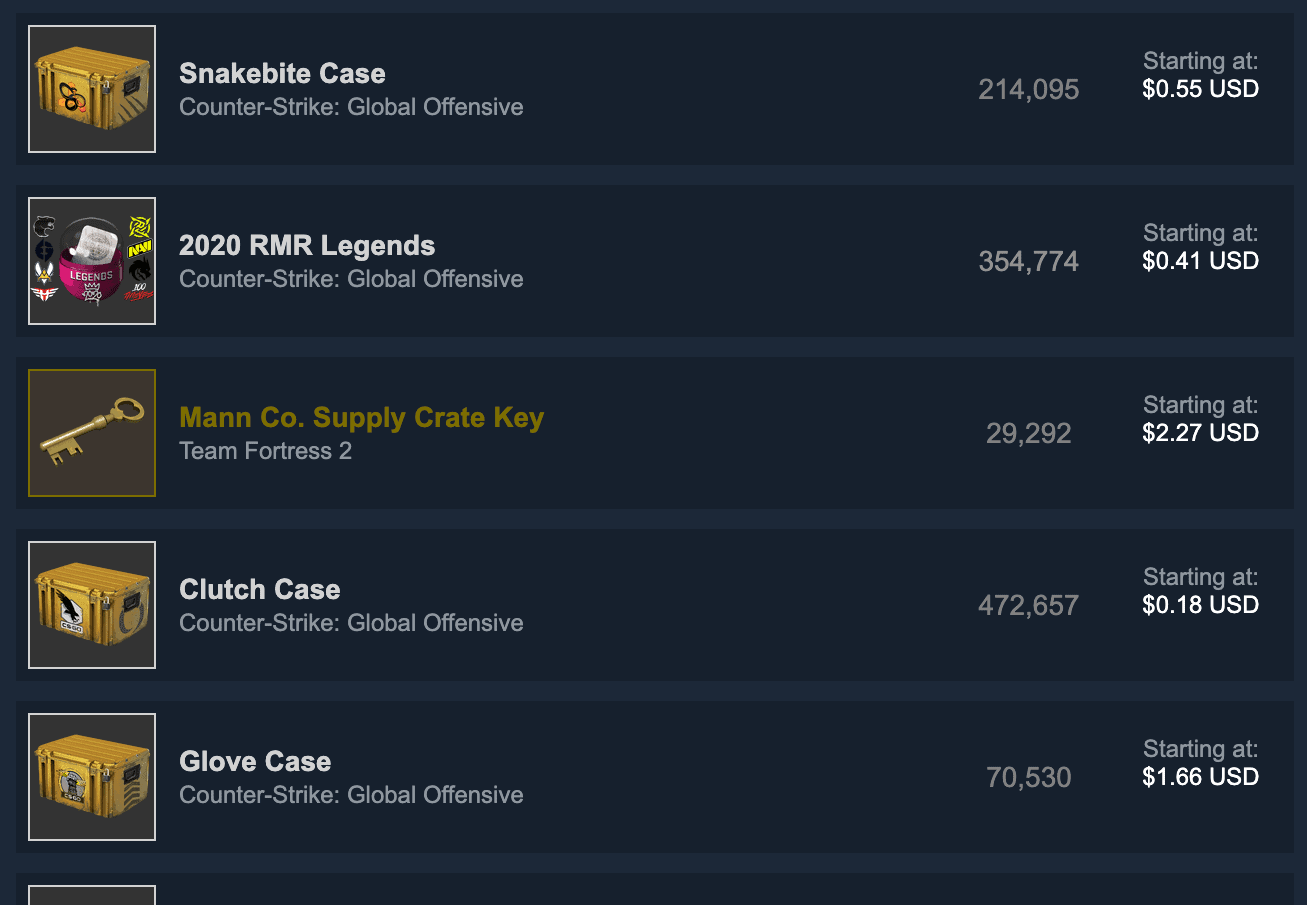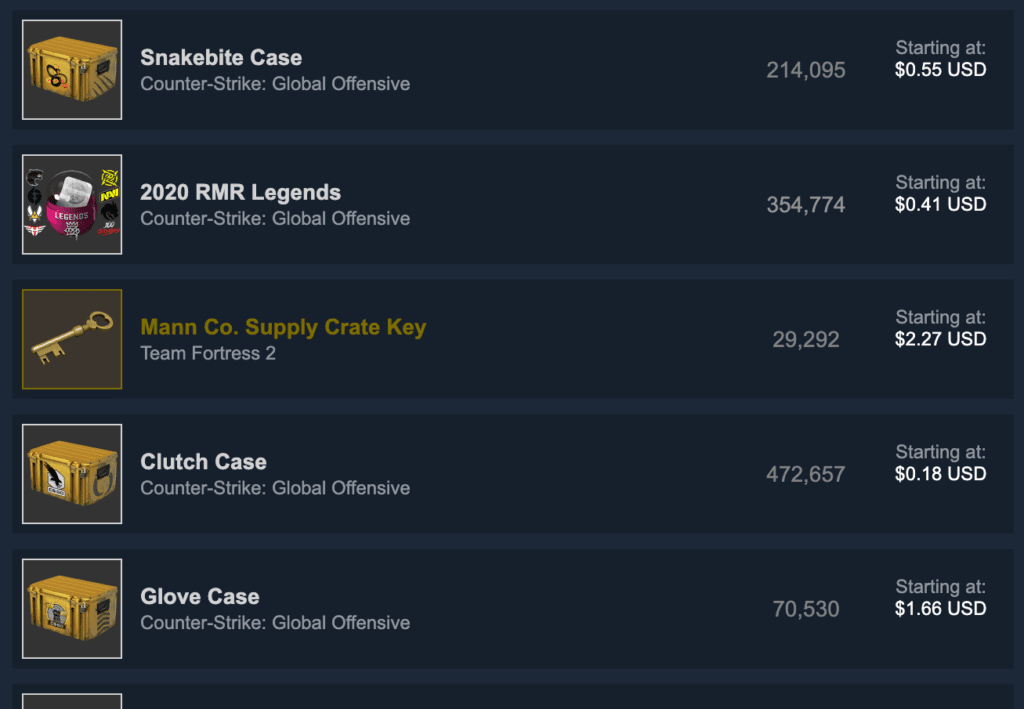 From here, you will see your Steam inventory, which is a list of all the items you have for each game. Again, the items are listed separately for each game.
Just because an item is in your inventory does not mean it is currently available for sale. You must mark the item as available for sale. Once you mark it for sale, you are able to set the price for each item.
Steam charges a fee for each item you sell. The fee comes from the amount you charge for your item. This means the amount of money you receive is less than your selling price.
After you have agreed to put the item up for sale, Steam requires one more step before gamers can purchase it. You must confirm the process via email or with the mobile app in the confirmations section.
You will be able to see your item in the community Steam marketplace until it sells. Once it sells from the Steam store, the money goes into your wallet automatically.
3. Flip Early-Access Content
Not only can you flip in-game content, but you can also flip early access content. This may also be called pre-release content. Steam is known for releasing new games on a constant and regular basis.
Who doesn't like to get their hands on games before they are widely available? This also gives access to exclusive content. The even better part is once you buy early release content, then you can sell it.
Typically, this early content has a limited release, so many people will not be able to purchase it. Furthermore, once the pre-release items sell out, they often will not be available again. This reduced availability makes your ability to sell it for a higher price even greater.
The basic gist is your buy content early at a low price and hold it for a while and sell it for a much higher price.
Do you like the idea of buying low, selling high? Rob and Mellisa make over $100,000 a year flipping items they find at Flea Markets, and they share everything they know in their amazing Flea Market Flipper University course! They teach you exactly how to start your own profitable reselling business in as little as 14 days!
4. Flip Cosmetic Crates
Cosmetic crates contain items for a game. They are often rare and valuable. You can earn cosmetic crates just by playing the game regularly. You can also pay for them with currency inside the game.
Among the most popular games on Steam are Counter-Strike: Global Offensive (CS:GO or CSGO) and Playerunknown's Battleground (PUBG). They are also well known for dropping cosmetic cases.
These games may drop more valuable and frequent crates for those that play continually. Additionally, you may find unique items such as a CSGO skin or a booster pack.
Some crates are incredibly valuable, and if you hold onto them, you can resell them for even more money. You can run an operation that allows you to play in story mode to access additional content. The more operations you can conduct, the higher your chance of rewards.
5. Flip Steam Trading Cards
As you play games on Steam, you will receive trading cards. A trading card is a virtual card that you called as you play games on Steam.
Trading cards have artwork created by the game developer that is unique and associated with the game theme. You can buy, trade, and sell these cards. They work similarly to baseball cards except in the virtual world.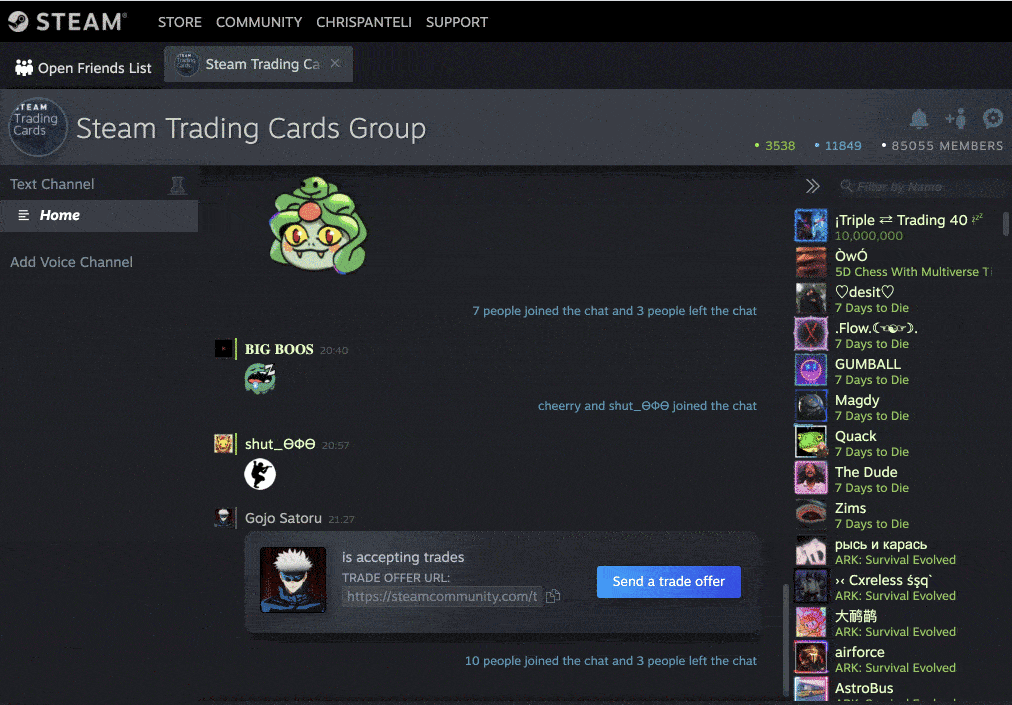 You may get two to three trading cards in each game. These cards are given to you randomly, but you can expect to see one after you have played for 15 minutes and another after about two hours of playing.
Typically, a Steam trading card has a low value, but occasionally you may get a card of high value. If you hold onto the trading cards, they may increase in value, and you can sell them at a higher price.
Some points to remember when you want to flip trading cards:
The newer the game means the trading cards may be more valuable. You do not want to hold onto these cards. 
The games alert you as to how many card drops are left. This alert allows you to make sure you get all of them. 
A booster pack, which is usually three cards, gives you the opportunity to find a foil card. They are often worth 10x as much. 
You can buy trading cards at any time. If you decide to buy them, do the necessary research to pay attention to supply and demand. Obviously, the lower the supply drives the demand higher. 
Do not turn down a $1 return on investment because it seems low. If you buy a card for $0.50 and sell it for $1.50, it is a 300 percent return on your investment. 
One of the games that make great use of trading cards is Defense of the Ancients (Dota or Dota 2). Dota is a series of strategy games released by Valve. These are multiplayer online battle arena-type games.
These games have Dota 2 Steam card options. These cards include foil ones. Once a set of cards has been obtained, they can be turned into badges or traded within the community.
Dota is a free game, and there is money to be made on the cards. Therefore, the higher your level in the game, the more often you will get a card drop.
6. Create On The Steam Workshop
You can create and then sell modifications in the Steam Workshop. This tends to be one of the more popular ways to make money with Steam.
Many of the developers of games allow the fans to create their modifications, also known as mods, and share them with the community.
Once you make these mods, you can sell them for the game. These mods may include characters, missions, maps, items, and stories.
As you create mods, it can help you enhance your development skills, as well as gain followers within the Steam platform. These followers may be willing to pay for your modifications.
7. Earn Free Steam Codes
A free Steam Wallet Code is a number that allows you to purchase something within the Steam app without having to use money from your Steam wallet. There are a number of legitimate ways to earn Steam codes.
Inboxdollars – this site gives you the opportunity to earn cash by taking surveys, play games, watch videos, and shop online.
You can even read emails and answer questions to earn cash. Getting started with Inboxdollars is as easy as registering. You can even receive a $5 signup bonus. The cash you earn on Inboxdollars can be exchanged for Steam codes. You must be 18 or older to signup and have at least $30 in your Inboxdollars account before you can cash out.

Swagbucks – this website also allows you to watch videos and take surveys to earn points.
Instead of earning cash on this site, you earn points. Swagbucks gives you points for shopping and complete web searches. You can exchange those points for gift cards, including Steam codes. Before you can trade your points in for dollars, you must translate the points into dollar amounts. For example, 100 SB is equal to $1. Swagbucks has been an operational website for a number of years and is not going anywhere.

Survey Junkie – this website is all about surveys. You will be presented with surveys for which you receive money to complete.
The paid surveys on this site range from $1 to $50. Once you have earned $10 in cash, you are able to redeem that money for an Amazon gift card, other gift cards, or a transfer to your PayPal account. You can also cash out the money to purchase Steam codes or a Steam gift card.
This website is user-friendly, and once you create an account, you can immediately answer surveys. Obviously, the more surveys you answer means the more money you earn. With Survey Junkie, you can receive 25 points just for signing up on the site. You can also earn 50 points just for filling out the demographic survey. The Survey Junkie platform is well designed and easy to use for all types of users.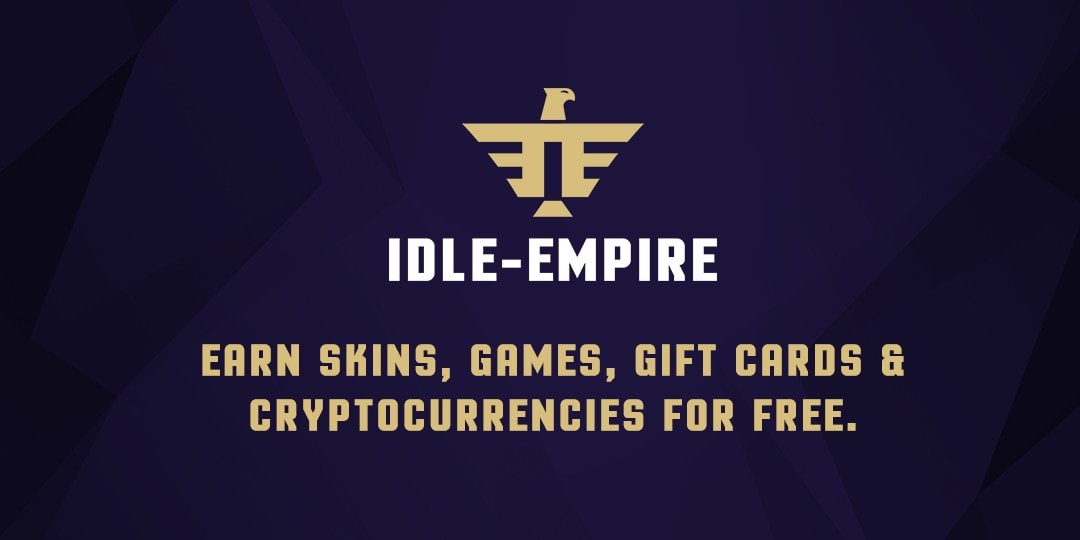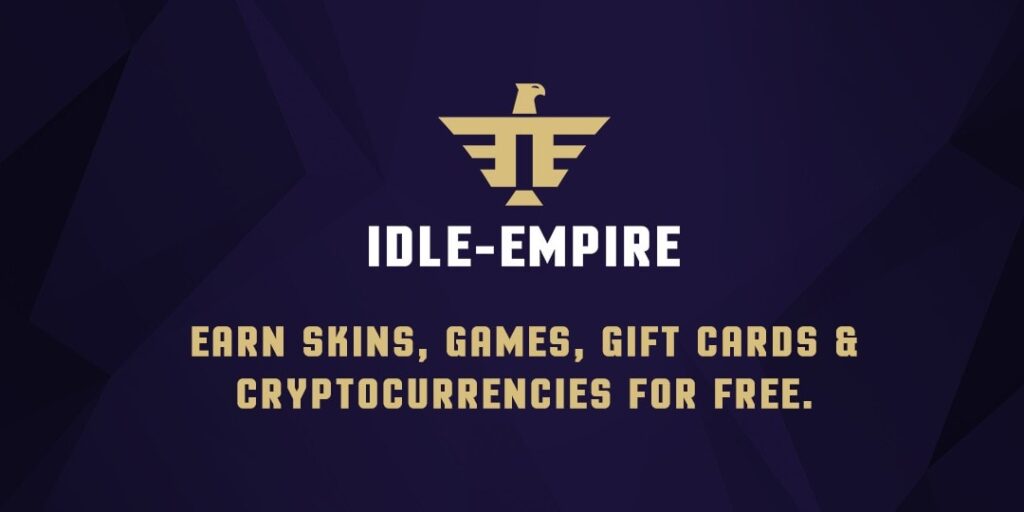 Idle-Empire – this website was created to help gamers get free skins. This site was created in 2015 and has grown tremendously since then. It now provides players games, gift cards, and crypto.
This is a user-friendly website that also provides you with Steam codes. Once you sign up for Idle-Empire, you must create an account. You can use any of your various accounts, such as Facebook, Google, or Twitter, to create this account.
Once you have done this, you complete a series of tasks to earn points. You can play games, watch videos, refer friends, and even test software. After you earn rewards, you can exchange them for Steam codes. Follow these quick and easy steps, and you will be on your way to Steam codes.

Prize Rebel – This is a popular survey site that allows you to earn points for each survey you answer. Prize Rebel also offers additional ways besides surveys to earn points.
This site has eight million members and has paid out about $17 million. When you are ready, you can cash out the points for a gift card to Steam. You have to earn $5 before you are able to cash out. This site is free for you to join. Prize Rebel has partnered with many market research companies. These companies want your opinions on new products.
The more surveys you answer, the more help you provide with your opinions, and Prize Rebel rewards you with points. You can earn points by signing up for mailing lists, watching videos, and participate in contests. Prize Rebel has account levels where you can receive different perks based on your current level. The higher your level means that you can receive a higher percentage for referrals, earn bonus points, and participate in automatic prize processing.
8. Live Stream Steam Gameplay On Twitch
Twitch is a platform that is used for streaming anything people want to watch. It could be shows, music, and video games. Twitch has 15 million users, which are called broadcasters.
It can be used on just about any device as it works on Windows, iOS, Mac, Android, Xbox One, PS4, and Apple TV. You can be either a streamer or a viewer on Twitch.
Twitch allows you to view the Steam game and the gamer in action. So you are able to get a real look at the game without having to buy it, and you can see the person playing it.
Twitch and Steam have a powerful partnership that allows the two accounts to be linked. This means that viewers can watch tournaments on Twitch while still getting their bonuses through Steam.
How to STREAM on TWITCH! *5 MIN* (2023 Tutorial) (PC)
Tap twice to load then open Video...
Any drops that happen during the tournament, you will be eligible to receive. However, you do have to buy a ticket for the tournaments to be able to get the drops.
Prior to this partnership, you had to choose between watching the event on Twitch or DotaTV and missing all the rewards that are dropped during the game. You can even earn credit just by watching the games.
Linking the two accounts is simple. Once you have completed that, you are able to see an entirely different perspective of video gaming since you can see the game and the gamer.
9. Get A Job At Steamworks
Creating your own video game and selling it within the Steam community is not the only way to make money from game development and design. You could consider getting a job at Steamworks.
Steam and Steamworks are all part of a large group called Valve. This company is doing more than just developing games. They are creating hardware and software to enhance the gaming experience. If you are interested in earning money in other ways outside of gaming.
They believe in collaborative creation for all of their tools. However, their employment needs do not stop there. They require artists, sound engineers, business managers, and even psychologists.
They create a large amount of data at Valve and need statisticians to churn through it all to help create better products.
If you want to increase your potential earning by doing more than just playing the games on Steam, working for them may interest you.
How Much Money Can You Make On Steam
The first thing you want to understand is that you must be patient to earn money on Steam. You are not going to earn millions of dollars right away. It is going to take consistent work and effort. However, if you are earning money doing what you love, it will not feel like work, right?
The way to earn the most money on Steam is to sell your own game. The more copies you sell of your game means the more money you make. However, you should be aware that Steam takes a percentage of your sales.
They will take about 30 percent of your sales. So, for example, if you sell a game for $5 and you sell 500 copies of that game, you will earn $2,500. Once Steam takes 30 percent, your sale total becomes $1,750.
While you can set any price you want for your game, you have to consider what people will actually pay for it. For example, a $50 price tag will only work if people are willing to pay that much. Therefore, you want to be aware of the market and understand the price of similar games.
You want to create games that are loved. When people buy them and leave positive reviews, this will encourage other gamers to buy them also. This means increased revenue for you.
Making Your First Game: Basics - How To Start Your Game Development - Extra Credits
Tap twice to load then open Video...
This is a competitive industry, and gamers want high-quality games. Unfortunately, this can make it especially difficult to earn a large amount of cash on Steam.
The real statistics are that a little more than 10 percent of the games on Steam are free, and a little less than 15 percent of paid games earn less than $1,000 during the lifetime of the game.
The top 10 percent of games have earned more than $430,000. The top 25 percent of games have earned more than $50,000. The top 1 percent of games earn over $25,000,000 per game.
It is possible to make big bucks on Steam, but you have to develop top-notch and epic games. Among the most successful genre of games are simulation, strategy, and role-playing games (RPG).
Being an independent or indie game developer is not always easy. Steam helps you by allowing you to post your indie game for sale in a space that is safe and trusted. In general, about 50 percent of self-published indie game options are only going to earn about $4,000 or more. When you allow Steam to host your game, you have the chance of reaching a wider audience and earning more money in sales for your indie game.
FAQs
How do you get money on Steam fast?
While it is possible to make a large amount of money on Steam, you will have to be patient. Steam is not a get-rich-quick platform. The fastest way to make money on Steam is to sell your own game. If you have already developed a game, you can bring it to the Steam platform and post it for sale. Once you have a game on Steam, it opens the door up to earning more money with in-game purchases. 
How do you get free steam money?
There are games on Steam that are free. While that is not free money, you do not have to put out any of your own money to get these games. Another way to get free Steam money is to go on websites like Swagbucks, where you can get Steam codes by answering surveys or watching videos. There are various other websites that work in a similar way to Swagbucks. You receive points or money for completing tasks. Those points are transferred into free Steam money. 
How much can you earn on Steam?
You can earn as much as $400,000 on Steam by selling your video games. However, a more realistic goal for earnings as a result of selling your game is around $5,000. You can earn money in other ways, but it takes more time and sales to hit the higher earnings categories. 
How does Steam make money?
The Steam app is free to join, and there are no fees at any point for playing or storing games on the Steam website. Steam does, however, take a percentage of all of your sales. So for any transaction that takes place on the Steam site, Steam will get a percentage of about 30 percent. This is how Steam makes money from your actions on their website. 
Is Steam safe and legit?
Steam is safe and legitimate. It is a legal site that allows you to buy, sell, play, and store video games. It is a non-intrusive website that manages your games for you. It has an offline mode where you do not need to be connected to Steam to play. All of the credit card or bank information that you have on file with Steam is encrypted, so it cannot be read by intruders. Steam can see all of the data about you and your behavior while on their website. Steam prides itself on hosting many different types of games, some of which have questionable material. This means that children may be able to access games of which their parents do not approve. There are parental control options that give parents the ability to put restrictions in place. This way parents can make sure their kids remain safe. 
Making Money On Steam