Disclosure: This post may contain affiliate links. If you click on a link I may make a small commission at no extra cost to you. You can read the full disclosure here.
Last Updated on October 23, 2022 by Chris Panteli
Make Money On OnlyFans
An OnlyFans content creator can enjoy closer relationships with their fans and make extra money too from paid content!
You can create content around any topic you like. Fashion tips, make-up tutorials, cooking shows, and workouts are just some examples of the popular topics people create content about.
In this epic guide; How To Make Money On OnlyFans, we will be focusing on how to create a successful OnlyFans account, which topics are popular, and more!
Is OnlyFans For Adult Content?
Adult content is a popular category on the platform. Although there is nothing wrong with monetizing sexually explicit content we won't be focusing on how to do that here.
That means if you are reading this guide at work or in public, then don't worry. It's safe to do so!
If you are planning an adult channel please stick around anyway. You can still learn everything you need to know about making a successful OnlyFans account.
How To Make Money On OnlyFans
British business magnate Timothy Stokely launched OnlyFans in 2016 as a social media platform with a difference. Content creators post exclusive content for their followers and can get paid for it. The platform is subscription-based which means each content creator can earn money for their unique content.
To start an OnlyFans account you must be at least 18 years old. Proof of age is required to start an account to improve safety as the site does host adult content.
Many global superstars including Cardi B, Bella Thorne, and Pia Mia have used the OnlyFans platform to reach more followers. However, you don't have to be a big celebrity to earn on OnlyFans. You just need to know how to earn!
Creating quality content, engaging with your subscribers, and correctly monetizing your content all help you to earn extra money.
How To Get Started On Only Fans
Getting started on OnlyFans is easy and free! Sign up with your email address or log in straight away with your Twitter, Google, or Windows Hello login.
If you create an account using your email address, you will need to verify the email address and that's it. You can now create your profile!
Setting Up Your OnlyFans Profile
Setting up a good profile that attracts interest is an essential first step to making money on OnlyFans.
On the profile page, you can add your display name, cover image, and profile photo. Make sure to use a cover image that showcases what your content is about like this one here. The creator's pictures match up with their description.
These details are important as it determines if your account is accepted or not!
There is also room to add your location, a link to your own website, and a link to your Amazon wishlist!
Once you've completed these steps select 'Subscription price and bundles'.
You can now select 'Add a Bank Account' or 'Payment Information'.
Clicking to add your banking details takes you to the verification page which needs to be completed before any banking details can be added.
First, confirm your legal country of residence and that you are over 18. Next, it's time to get verified!
Verifying OnlyFans Account
OnlyFans only allows users aged 18 and above to join the site. This means verification is taken seriously.
The verification process will ask for your full legal name, date of birth, and address. You need to upload a selfie of yourself holding a valid ID. A passport, driver's license, or a government-issued identity card will be acceptable.
You will be asked at this stage if you plan to post any pornographic content.
Accounts are normally verified within 72 hours and then you can start posting! Sometimes you may be told that you must make adjustments to your profile to be accepted. Simply follow the instructions in the email and you will be good to go.
Once verification has been completed you can add your bank or payment details and start earning!
OnlyFans Monthly Subscription Vs PPV
Building a loyal fanbase of monthly subscribers is a great way to have a guaranteed regular income. Other Pay Per View (PPV) models allow fans to purchase exclusive content as a one-off. This could take the form of a paid post, a direct message, or another content type.
As an OnlyFans creator, you don't have to choose between offering a subscription and PPV content. You can make money from both!
Building a loyal base of subscribers gives you that sweet regular income. Many of these subscribers will be happy with the basic content you provide and won't pay for more. The good news is that there will be a percentage of subscribers that can't get enough of you!
Offering PPV content to all your subscribers will mean extra money from those fans that want a little extra.
You can promote your PPV content in your posts. For example, your content features you playing piano and singing. Additional PPV content could be showing fans how you get ready for a performance or giving fans a tutorial on playing the piano.
Chances are many of your fans will be delighted to see more of the 'real' you and pay for behind-the-scenes extras.
This is just one example, but hopefully enough to help you realize that every piece of content you create could be monetized. Don't forget that users of OnlyFans expect to pay for content. Don't be shy about offering!
How To Get Paid On OnlyFans With Patreon
Patreon works similarly to OnlyFans. You offer content that people can subscribe to for a fee. By linking your Patreon and OnlyFans, then your fans can pay a donation to you via Patreon.
The first step is to set up a Patreon account. A Lite account will be enough for your needs and Patreon takes 5% of any payments.
Once you've created your free Patreon account, you are given a URL that can be added to your OnlyFans profile. Add the link to your 'Bio' section for fans to follow.
Top Tip – To avoid confusion use the same name for both profiles.
You can offer content and subscriptions on Patreon. Building a fan base on both sites could see greater earnings!
OnlyFans Income And Tax Management
US residents must pay taxes on money earned from OnlyFans. You will need to complete a 1099 form for the IRS.
Residents from the rest of the world will need to check the tax rules for their legal place of residence.
Every cent earned from subscriptions, tips, PPV, or anything else will need to be included for tax purposes. Expenses incurred for running your OnlyFans may be deductible which can reduce how much tax you owe.
One way to make paying taxes easier is to save approximately 30% of all earnings. That way you always have the money ready to pay the tax bill. You can either manage your taxes yourself or hire a tax accountant. A tax accountant may be a good investment if you are lucky enough to be a high earner!
Amazon Wish List And OnlyFans Account Integration
Integrating your Amazon wish list with your OnlyFans account lets fans buy gifts for you. You could curate a list of things you want or ask for things that are relevant to your content.
All you need to do is paste the link for your Amazon wishlist on your profile page and your fans can gift you anytime!
The link will be visible on your homepage and fans can use it whenever they wish.
Getting gifts from your Amazon wishlist avoids OnlyFans 20% cut. Although it's not actual cash, you keep 100% of it!
How To Get Paid On OnlyFans
Now let's get to the big question that you're here for, how to make money on OnlyFans!
The following methods are all legit ways to earn on the platform. A great feature of earning on OnlyFans is that you don't have to choose one way to monetize your content. You can use them all!
Subscriptions
Offering a monthly subscription is the most popular way to make money on OnlyFans. Offering content using a subscription model has many benefits including:
Content for subscribers is exclusive making it more valuable
Regular subscribers mean regular income
A passive income can be built
Fans that subscribe will keep coming back
These are the top reasons why a subscription model works well for both creators and their fans.
To build a bigger, more loyal fanbase, you can use promotional campaigns to attract and retain followers. New subscribers can be offered a discount for a set period of time. Other subscription offers include a discount for a viewer that commits to a long-term basis.
Use these tools to help promote your content and boost viewers. To offer a discount or subscription bundle go to 'Settings' and select 'Subscription price and bundles'. Then pick your deal, easy!
When setting your subscription price keep in mind that you keep 80% and the remaining 20% goes to OnlyFans for their cut.
Paid Posts
Not all creators rely on subscriptions to make money. Paid posts are another reliable method to make regular money. To do this creators will offer a mix of free content and exclusive posts behind a paywall.
Many fans will happily pay to access exclusive content from their favorite creators. Creating a paid post is super easy. Start by creating a new post and select 'Post Price' before posting. That's it!
Tips
Once you've posted at least 5 epic posts, you can start earning money from tips! Any viewer can tip whether they subscribe to you or not.
All viewers need to do is click on the 'Tipping Icon' to leave you a hopefully generous tip!
What's neat about tipping is that it's not just your posts that can be tipped. Your profile, direct messages, and any live streaming sessions you host can also be tipped!
Paid Messages
To be successful on OnlyFans means engaging with your viewers. Using private messages to do this is also another excellent way to earn. You can use direct messaging to welcome new subscribers, stay connected with your followers, and offer exclusive content.
To make money from direct messages viewers can tip you directly. You can choose to allow fans to message you in exchange for a tip.
A final option is to put the message behind a paywall. Viewers would need to pay to access the content. The good news is that many viewers will happily pay for access to exclusive content from their favorite creators. This makes direct messaging a top way to earn on OnlyFans!
Live Streaming
OnlyFans allows content creators to stream in real-time. Streaming is an awesome way to connect with your fans and make more money!
During the stream, viewers can tip you. Alternatively, you can put the stream behind a paywall. This means viewers will have to pay to watch the live stream. Either way, you are making extra money on top of subscription fees.
Fundraising
From time to time you may want to raise money for others. It could be for a charitable cause or to help a family member in need. The good news is that you can use your OnlyFans account for a fundraiser.
Doing this is easy! Click on 'Compose new post', select 'Your target', and finish by setting your fundraising goal.
Tips for Setting Your OnlyFans Prices
Setting the right prices will be key in earning the amount you want to. The right price is even more important if you are hoping to live off your OnlyFans earnings.
Prices that are too high may mean you don't get many followers. If your content becomes popular enough, then a higher price may work. However, not many will pay a high price if you are new to the platform!
Exceptions to this rule are celebrities like Blac Chyna, Erica Mena, and Safaree Samuels. If you don't have that star power, then you need to start smaller.
Setting your prices too low could mean you aren't earning enough for the time you are spending. This is why price setting is important. Here are some top tips to help.
Subscription Pricing
All subscriptions default to a price of 'free'. If you want to offer free subscriptions and monetize your content using other methods, then you can absolutely do that!
To boost your earnings, charging a subscription fee will be the best way. The minimum subscription fee that can be charged is $4.99 per month up to a maximum of $49.99 a month.
Many creators on OnlyFans charge $9.99 a month. Before you decide, check out your competitors for your niche. Knowing how much others are charging for similar content gives you a figure to start from.
Charging a high rate doesn't guarantee top earnings. It can sometimes be more profitable to charge a lower rate when you have a lot of subscribers. That's instead of charging a high rate to a small number of subscribers.
Look at this example –
You set your subscription rate at $9.99 and have 1000 subscribers. That's $9,990 a month. Charging $49.99 for 100 subscribers is $4,999 per month!
These are both fabulous amounts to earn every month, but by charging a lower rate and getting more subscribers you are earning far more!
How To Boost Tips
Fans can tip live streams, direct messages, and videos.
A great way to boost tips is by having a tip menu. Many creators use one to suggest amounts that fans can give.
Setting up a tip menu or buying a premade tip menu template is a surefire way to boost those tips!
Tap twice to load then open Video...
How To Supercharge PPV Earnings
PPV content is an additional revenue stream many OnlyFans creators use.
Fans can request custom content or you can offer content via direct messages. Payment can be made using the tip option.
A tip menu is helpful as fans can see what type of content they can request.
Perhaps your OnlyFans is about healthy eating. Your tip menu might include:
Custom menus
How to make a specific dish
Tailored advice on eating well
Cheatsheets
There is no limit to what content you could sell. You don't have to do every request though!
If you do use a tip menu make sure it matches your branding. Your cover image, profile photo, and tip menu should all match up.
How To Share PPV Content
Sharing content with fans is easy. Start by clicking the envelope icon on your page and select 'New message'. Make sure to tick that you want to send the message to all subscribers.
Now choose what you want to share and set the price.
Fans that get your direct message will not be able to see the content. If they wish to, they can pay the price for access and you earn more money!
Growing Your OnlyFans Account Income
To earn more on OnlyFans you need to be willing to work hard, create amazing content, and build a profile that attracts more viewers. First, let's take a look at the perfect profile.
How To Create A Successful OnlyFans Profile
Every awesome profile starts with a knockout cover image and profile photo. Make sure it represents the content you are offering and that it matches the brand you want to create.
A good profile will include links to your personal website, social media accounts, Amazon wishlist, and details about upcoming live streams.
Adding a Patreon link in the bio for donations is the final touch needed for a perfect profile. In this example, the creator clearly states what content they offer. They've also included links to their social media and podcast. Take a look:
Best Marketing Channels For OnlyFans Creators
Promoting your OnlyFans account is essential to being successful. Using one or all of these channels will help grow your fan base.
YouTube
Starting a YouTube channel lets you post teasers to your content. Add a link to your OnlyFans and tell viewers about the exclusive content that's available.
As a bonus, if your YouTube channel becomes popular, that's another potential source of income!
Reddit
Promoting your OnlyFans on Reddit is a must. Whatever your niche is there will be a subreddit dedicated to it. Followers of each subreddit are already interested in the topic. This means you've got a potential fan base ready to tap into!
Self-promotion is not permitted on every subreddit. Make sure to check the rules before posting the link to your OnlyFans. Here are some tips for Reddit that will help you have more success.
Always add your OnlyFans link in the first comment under your post. You need to do this as Reddit doesn't allow links to be put in titles.
To build a fanbase, you could offer a discount for Reddit users. All fans that found you via Reddit could be given a discount code or the first month free. Posting once and forgetting about it won't get you much traffic. You must post regularly to boost your profile on the site and get more attention.
Look for subreddits that are in your niche and have a large number of members. Ideally, post on subreddits with at least 100,000 members.
Avoid posting the same thing every time. You don't want to come across as spammy or bot-like. Tailor posts to fit the subreddit you are posting on and vary the photos you use.
Finally, pin a post to your Reddit profile with a video clip showcasing your OnlyFans. Make sure your OnlyFans link is included for any interested fans to follow.
Twitter
Connecting your Twitter account with your OnlyFans makes promoting your OnlyFans easier. That's because all new posts will automatically be tweeted!
To boost engagement, retweet posts at regular intervals. Add more hashtags and photos to keep the tweets fresh and interesting.
TikTok
TikTok can work really well as a promotional channel for OnlyFans. You can create short TikTok videos to promote your OnlyFans.
Another neat trick is to post clips from longer content directly from your OnlyFans. Every niche can use TikTok to raise its profile. You can too!
Facebook
Billions of people worldwide use Facebook. That's a lot of potential fans to reach!
The best way to promote yourself here is to join groups relevant to your niche. Post video clips and engage with others to promote your OnlyFans.
Alternative OnlyFans Growth Tactics
Using social media channels to promote your OnlyFans is not the only option. Getting creative with promoting your channel can mean greater growth.
Podcasting
Podcasting can be a great earner in its own right, but listeners can also be directed to your OnlyFans to get more content.
Linking a podcast with OnlyFans works well in niches that can benefit from showing off what you can do. Workouts, baking, or yoga are examples of niches that can benefit from both a podcast and OnlyFans.
Start A Blog or Website
Blogging or building a website is an exciting way to boost traffic. It can also be the start of a nice passive income!
Want To Learn How To Explode Your Organic Search Traffic with SEO?
The Stupid Simple SEO course by Mike Pearson has helped me grow my organic search by over 100% in just a few short months – and it can help you to explode your traffic as well.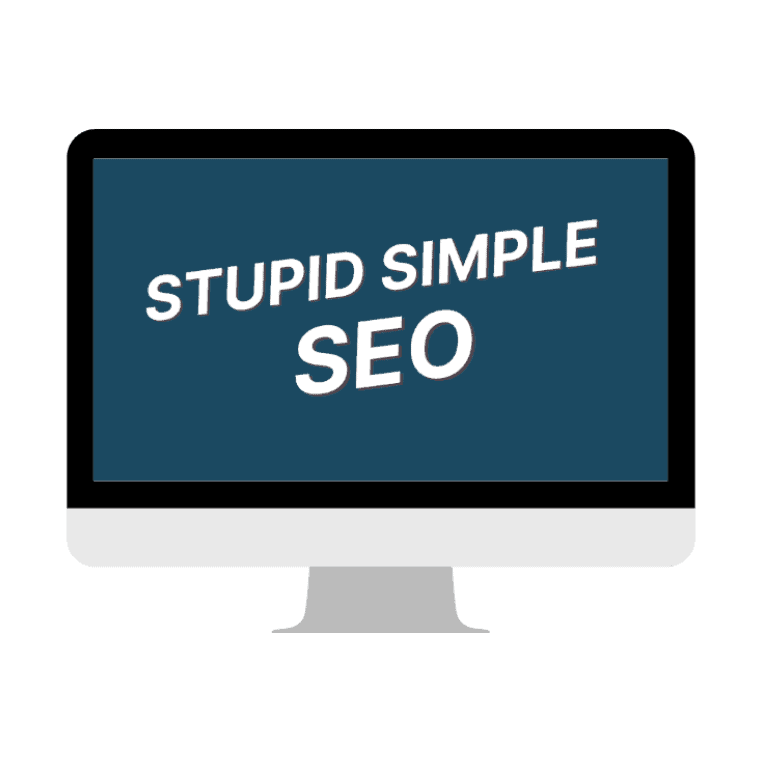 You could blog about anything, but it would be more sensible to stick to the niche that your OnlyFans content is about. Build a content strategy that will get views and eventually drive more traffic to your OnlyFans page.
Tips to Boost OnlyFans Success
Regularly posting quality content is the most important tip to establishing a successful OnlyFans.
Next, you must promote your OnlyFans. Posting amazing content is no good if no one hears about it! Use all the tools you can to promote yourself. Social media, your own website, and posting on platforms relevant to your niche.
Engaging with your fans is the final tip that will help you maximize your success. Respond to as many messages as you can, message your subscribers, and keep them coming back for more!
Use Lnk.Bio To Manage Your Links
Lnk.bio is an innovative tool allowing you to put all your links together under one bio link. You can post this link on your social media bio for fans to use.
You can add as many links as you want to and change them anytime. All your social media channels can be added meaning more chances of getting higher engagement.
Consider including the following links to boost your OnlyFans earnings.
Affiliate links to products and services you discuss and recommend
How To Do OnlyFans Anonymously
Not all creators want to be famous! Many choose to remain anonymous and are still super successful.
Make sure your profile doesn't use your name, photo, or other identifying facts. If you are linking to social media accounts – don't link to your own! Instead, create social media accounts that are purely for your OnlyFans.
You should also create an email address that can be used just for OnlyFans and those social media accounts you want to link. That way any emails you receive will not appear in your personal or professional email accounts.
Get The
ProtonMail Visionary

Plan Now

Stay safe online with the ProtonMail Visionary plan. Operating under Swiss privacy laws means you have some of the best protection in the world and it also includes up to 6 users, 20.00 GB of storage, up to 50 Addresses, and the ProtonVPN (which will keep your online activities private and secure).
To maintain your anonymity don't add anyone you know to your linked social media accounts. Keep them completely separate to avoid any chance of people in your life discovering your OnlyFans account.
Please note that you will have to give OnlyFans your real details as they need this to verify you and so you get paid. Don't worry, your information is securely stored and isn't made public.
Remaining anonymous doesn't stop you from earning on OnlyFans. As long as you produce outstanding content and engage with fans, then you can still build a successful OnlyFans.
You could even use the anonymity to build up to a big reveal event. If you choose in the future to show your face don't suddenly do it. Instead, let fans know you plan to reveal yourself and charge for access. Potentially you could earn a substantial amount for this one-off event!
Types Of Content You Can Monetize On OnlyFans
There is no limit to content that can be monetized on OnlyFans. Videos, photos, or a private message can all be paid for.
You can also earn more by selling digital or physical products. Here are a few ideas:
Videos or photos
eBooks
Physical books
Merch such as branded clothing
Ask fans to message you letting you know what they want and they can pay for it using the tip feature.
If you decide to offer physical products make sure that you work out profit margins first. Shipping and manufacturing costs could mean it's not worthwhile.
OnlyFans Posting Tips
To keep your fans engaged and your content fresh there are a few things you can do.
Adding a post to your feed reveals options that can allow greater engagement with your subscribers. Select 'New post' on your page to see them.
You can use these features to inform fans of upcoming content, there are also some neat options that allow you to mix up the content that is on your feed.
Add A Poll or Quiz
Using polls or quizzes is not only an excellent way to engage with fans, but it's also a bit of fun too! Use it to get fans' opinions on previous content or what they may like to see in the future.
You could also do fun polls about popular topics such as which Marvel Avenger would make the best President. Polls can help you plan your content better and get more fans interested in following you.
OnlyFans Features You Should Utilize
Using every tool available will help you create a popular channel that earns well.
Price Locking Posts
If you offer a free account, then you are allowed to price lock individual posts. To price lock a post it must contain photos or videos.
Price locking a post is easy. Start by creating your post and adding photos or videos. Now click on the dollar icon, set the price, and post on your feed.
Why price lock instead of asking for subscribers?
Price locking posts is a genius way of getting more subscribers for a 2nd account. You can have two OnlyFans accounts – one free and one for subscribers.
Use the free account to gain interest by giving away content and charging for some. Fans that are paying for exclusive posts can be converted to subscribers of the 2nd account.
Paying a monthly subscription fee for unlimited access will be more cost-effective for them than paying the same amount to view each individual post.
Make sure to promote your 2nd account and all the benefits of becoming a subscriber.
Scheduling Posts in Advance
Scheduling posts for future releases is a handy tool. It means you can create content in batches and fans get regular content.
Using this tool means when you need a break you don't have to worry about a drop in followers. That's because your fans will still be getting a regular dose of content from you.
To schedule a post simply select the date and time you want it to drop. Your post will automatically be published at the requested time.
Pinning a Post
Clicking the 'pin' icon on the post will permanently pin the post at the top of your feed. Pinning is useful for posts promoting special offers or selling products.
Case Study Examples Of Successful OnlyFans Accounts
One way to know if OnlyFans is the platform for you is to hear about the success of others. Case studies from different genres explain how individual creators have enjoyed success on the site.
Makeup Artists
A brilliant boost for any makeup artist's career is building an online presence. Many makeup artists showcase their incredible talents on the platform. Doing this means they can reach a large audience that is genuinely interested in the topic. It also lets these creators earn a great income by monetizing their content.
Here is what some of those talented artists had to say.
Chase Runaway is a talented makeup artist and popular drag queen from New York City. Not only does Chase showcase their makeup looks using OnlyFans but also sells merch and tickets to drag shows.
Speaking about using OnlyFans as a makeup artist and drag queen, Chase says:
"My time on OnlyFans as a makeup artist and queen has been a constant metamorphosis for those who love to watch an artist develop and grow."
Based in the UK, Charlie Hernan posts extremely creative looks including recreating famous movies. Not only does she post detailed makeup advice and tips but also advice on how to get free stuff yourself.
Talking about her experience of using OnlyFans so far, Charlie Hernan had this to say:
"Since I've been on OnlyFans, I've met so many new people and have really enjoyed having a space to post all the behind-the-scenes [content], sneak peeks, and before and afters of my looks. Looking forward to continuing my time on OnlyFans, and [I] can't wait to meet more people and share more looks!"
Fitness
Fitness is a hugely popular topic on OnlyFans. Staying fit is important for everyone no matter their ability. Lots of creators on OnlyFans are inspiring fans to get moving and get healthier. Here is a couple of them.
TJ Hoban is a fitness veteran. He's appeared in hundreds of magazines including Men's Health and Men's Fitness. TJ has also appeared in TV shows including CSI: NY and American Horror Story.
He now uses OnlyFans to share his fitness journey with fans and inspire them to greatness. When asked about it TJ had this to say:
"I was a scrawny, shy kid with glasses, braces, and no self-confidence. Tired of being bullied, I asked my mom for a weight set for my 12th birthday, turned my garage into a gym, and started fighting for my life like I was Rocky. If you would've told me that I would grow up to land on the cover of over 200 fitness magazines, work with many greats like Schwarzenegger and "Rocky" himself, Sylvester Stallone, and go on to star in over 50 TV shows and films, and become WBFF USA Fitness Champion, I wouldn't have believed it."
HIIT stands for High-Intensity Interval Training and HIIT with Paloma allows subscribers to learn more. The training involves doing cardio activities followed by rest and recovery. Paloma posts workouts on her page along with tips on staying fit and well.
When discussing her time on OnlyFans, Paloma had this to say:
"My experience on OnlyFans has been AWESOME, to say the least! I have a blast creating and posting workout videos, and the feedback I get from my fans on their progress and workout journey with me makes it so much better. Fitness can impact your life tremendously. Combining fitness with a healthy lifestyle can reduce your risk of disease, aid in cardiovascular health, and build up your endurance! Everyone should include at least 30 minutes of exercising into their routine daily."
Photography
Whether you're a professional photographer or an enthusiast, OnlyFans is an excellent platform to show off your talents. Here are a couple of stories from current photography creators.
Sweet Venom is a professional photographer that's enjoyed a varied career. After a career working with a variety of clients and other creators she now showcases her work on OnlyFans. Tips and photography content are shared with fans. Plus, Sweet shares her work while globetrotting on various projects.
To get an idea of what it's like to be a photographer on OnlyFans here is what Sweet Venom said:
"OnlyFans has challenged me – both as a photographer and as a creative – to take my content to the next level. Between live streaming, wall posts, and messaging, as a photographer on this platform I have been able to show so much more of what goes on behind the scenes during my shoots/editing process, and have been able to connect with my fans and other creatives in an interactive way."
Chas Lyn is a photographer, influencer, and social media coach. Thanks to her hard work she now enjoys traveling the world for exciting projects. Chas uses her OnlyFans to provide advice on photography and editing photos. She also helps fans understand how to charge properly and how to collaborate with brands.
Talking about her time on OnlyFans as a photographer, Chas Lyn had this to say:
"OnlyFans has been an amazing platform for me to share and get recognized for my work as a photographer. It feels amazing to put so much hard work into my content and finally be rewarded for it!"
These examples are just a handful of the thousands of dedicated and talented creators on OnlyFans. Whatever your niche is, hopefully, you are inspired to take the plunge and start creating your own content!
How To Stay Safe Whilst Earning Money On OnlyFans
You can encounter toxic or dangerous people anywhere. Keeping yourself safe online reduces the chances of a fan becoming problematic. To help you further, here are some essential tips to stay safe online.
Keeping Personal Data Safe
Don't reveal personal information
If you decide not to be an anonymous creator, you should be mindful of what information is available in your content. Check all photos and videos for background items that could give away too much. Set your location as the country you are in but not your local area.
Use a VPN
Using a VPN is great for online safety. A VPN helps protect your IP address and data. No one can track your location when using a VPN.
Never open links
Sometimes fans will include a link in their messages to you. Most will be harmless, but you never know for sure. It's best practice to never open links that you can't be 100% sure are safe.
Use secure login details
Changing your password every few months and using 2FA (two-factor authentication) are excellent ways to protect your account and stop hackers from accessing your personal information.
Setup New Email Accounts
To keep your OnlyFans private and separate from your personal life, setting up a new email account is a must. That way all emails related to your OnlyFans will be in one place. You can also use the email for new social media accounts to link with your OnlyFans. Here are some other suggestions.
Set Up a business email
As mentioned, set up a new email just for OnlyFans and all associated accounts.
Create a new user for your devices
Most devices allow multiple profiles. Create one for your OnlyFans business and keep it separate from your personal profile.
Lockdown Social Media
If you are visible in your OnlyFans posts, then some followers may try to track you down on social media. Lock all your accounts to stop random fans from finding you. These extra tips can help too.
Don't Show Your Face
Make profile pictures blurred or of something else altogether. That way fans can't match the images.
Lockdown Your Friends List
Make sure your friend's list is always private. Determined fans may connect with your friends to try and get more information about you.
Use a Fake Name
Use a pseudonym or a shortened version of your real name. This will make it harder to find you.
What To Do About Uncomfortable Fans
Sometimes a fan may go too far. You might be receiving uncomfortable messages from them. When this happens you must block them immediately.
Use The Block Button
Don't be afraid to block anyone. Just because you are in the public eye doesn't mean anyone is entitled to anything from you. If someone is threatening, scary, or otherwise making you uncomfortable, then block them!
Report To OnlyFans
Make sure you let the OnlyFans support team know about users that are breaking the rules. That way they can be banned from the site.
Best OnlyFans Alternatives
Technology has opened all sorts of doors allowing creators ways to earn and connect with fans like never before. Social media platforms like OnlyFans have revolutionized the way people can buy and sell content.
Whether you are starting a side hustle or a full-time influencer career, there is something out there for everyone. Check out these OnlyFans alternatives for more ways to earn.
FriendsOnly
FriendsOnly describes itself as a social media platform for bloggers and their friends. The platform allows content creators to post videos and earn money from subscriptions. You can post any type of content you like (including adult content creators). Friends (subscribers) pay a monthly fee to get access to your content.
Subscription fees start at $4.99 and go up to $94.99. You can also earn more from gifts and direct messages.
All you need to do is set up your free account and get verified. Now you can post content and start earning! FriendsOnly does take a 20% commission from any money you earn on the platform.
Fanzly
Fanzy allows users to subscribe to their favorite creators. Like OnlyFans there is a huge range of genres to pick from including music, fitness, and yoga.
Content creators on the platform can provide content in the form of videos and photos. Money can be earned from subscription fees, tips, and price-locked exclusive content.
Patreon
Creators on Patreon can earn a regular income from monthly fees paid by subscribers. The platform boasts over 200,000 creators offering a vast range of content. Artists, musicians, writers, and more are some of the content specialists earning on Patreon.
To make money creators offer their subscribers exclusive content, behind-the-scenes access, and be part of a like-minded community.
You can offer your subscribers different levels of membership. The more they pay the more they get! For example, the highest tier of subscriptions may include direct access to you. This allows the subscriber to get the mentoring they want to develop their own ideas.
For example, let's say you are a successful blogger with a proven record of creating profitable and popular blogs. You can offer a Patreon that gives members training on building a successful blog. Members can also form a group to discuss ideas and questions. You can also provide direct advice to members helping them with their blogs.
This is one reason Patreon is a popular choice. It's not just about selling content to fans. The platform is also for fans that want to learn the skill you have to offer.
Different tiers of membership take this into account. Basic membership will give subscribers access to content. Those fans that want to learn more and engage with you and others can opt for the higher membership tiers. A win all around!
FAQs
Now you know how to make money on OnlyFans you probably can't wait to get started!
These frequently asked questions should clear up any further queries.
How much money can you make on OnlyFans?
Top creators and celebrities can earn millions of dollars from OnlyFans. Some like global superstar Bella Thorne are reported to have earned $1 million on their first day!
Realistically, most aren't earning this amount. However, if you can get 100 subscribers paying $9.99 a month that's $999 every month! A great amount to start with and from there you can grow your audience or add to your revenue with tips.
How long does it take to start earning on OnlyFans?
Most creators don't earn anything immediately. If you create quality content, post regularly, engage with followers, and promote your content, then there is no reason you can't start seeing some income within the first couple of months. Don't give up too soon!
Does OnlyFans take a cut?
Yes! OnlyFans takes 20% of creator earnings to cover their costs. You keep the remaining 80%.
How often should I post?
Posting at least once a day is a surefire way to remain popular. Use the option to schedule posts to do this more effectively. To avoid the account being suspended you must post at least once a month.
When are payments made?
OnlyFans process payments daily to your linked bank account. There is a 7-day delay. Once the first 7 days have passed payment is released and then you could receive a payment every day if you've earned that day.
Recommended: 21 Awesome Online Jobs For Moms Without Investment
Make Money On OnlyFans