Disclosure: This post may contain affiliate links. If you click on a link I may make a small commission at no extra cost to you. You can read the full disclosure here.
Last Updated on October 23, 2022 by Chris Panteli
Freelance Modelling
Has anyone ever told you that you could be a model? Sure, you must have been flattered, but how do you actually get into this career? Saying you could be a model is way different from actually being one.
While you can try to model for an agency, some people prefer working as freelance models. There are several freelance model jobs out there, but breaking into the industry is quite challenging.
If you are thinking about how you can become a freelance model, think no more because I am here to take you through everything you need to know about freelance modeling. So get ready to kickstart your glamorous modeling career.
What Is a Freelance Model?
The technical job description of a freelance model is a model who works independently from an agency or another constituent.
Freelance models are generally paid by the hour to model for clients. They are usually hired on a project-by-project basis and can work in person or from home.
As a freelance model, you will represent yourself and be responsible for searching and getting your own work or jobs. This means you will have to be on top of your schedule and appointments and market or promote yourself to get jobs. In addition, you will also have to network with industry experts, educate yourself regarding the modeling industry, and keep your resume and portfolio updated.
Choosing to work as a freelance model gives you higher flexibility over which clients you wish to work with and what kind of modeling jobs you want to take up.
These days, freelancing modeling depends heavily on social media. Several Instagram influencers work as freelance models and earn a lot of money from brand and sponsorship deals.
Why Work as A Freelance Model?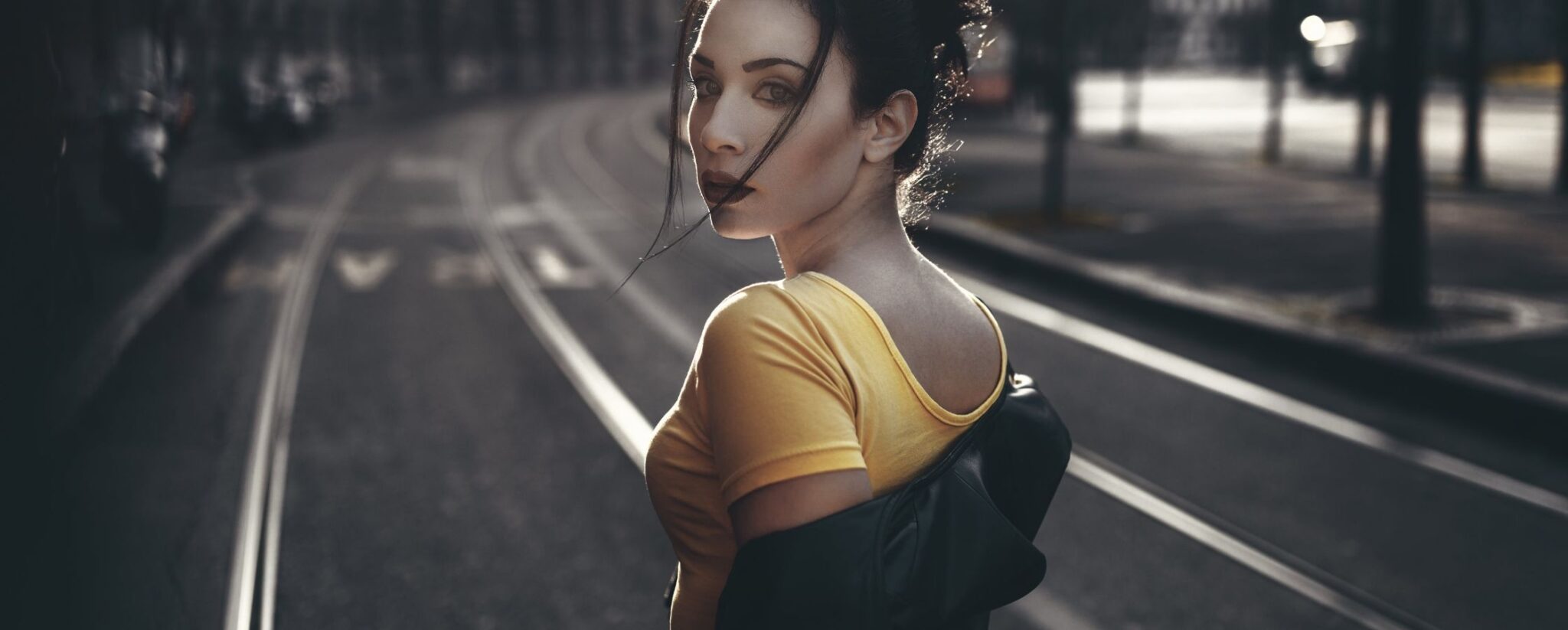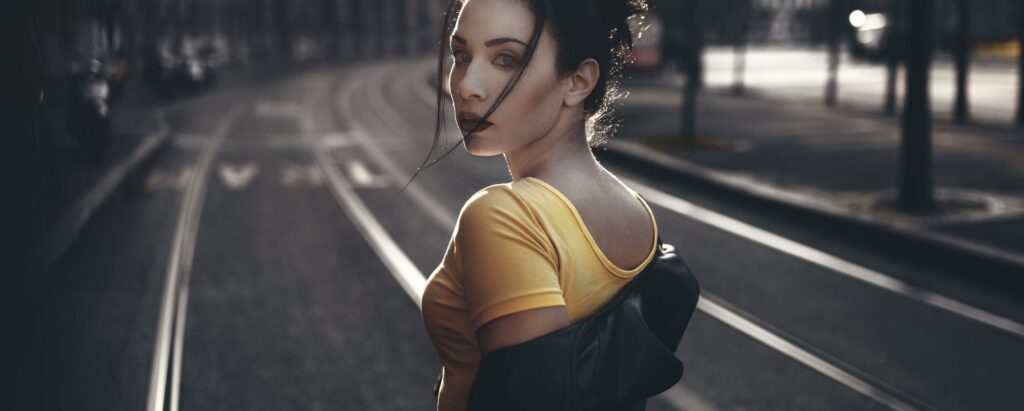 Freelance modeling does require a lot of discipline and hard work. But it does come with its own set of benefits, such as the ones highlighted below:
Flexible Schedule – As a freelance model, you work whenever you want. If you wish to only work certain months of the year, you can surely do that. Or, if you want to work round the clock to save for your next trip, by all means, go for it.
You're Your Own Boss – With freelance modeling, you won't have to answer to anyone except your clients. You call the shots and manage the entire process. You are free to do what you like when you like.
Keep All the Profits – You don't need to work for a salary that only increases annually. With freelance modeling, you get to keep all the profits from your clients and projects.
Freedom to Change Your Look – Think hair color, tattoos, piercings, body size, etc.
Work Wherever You Like – Freelance modeling gives you the flexibility to work wherever you like. Whether you live in LA, New York, Atlanta, or even when you're on vacation in Europe and want to make extra money.
If these benefits appeal to you, you should definitely think seriously about working as a freelance model! Take charge of your career and become your own boss!
What do You Need to Become a Freelance Model?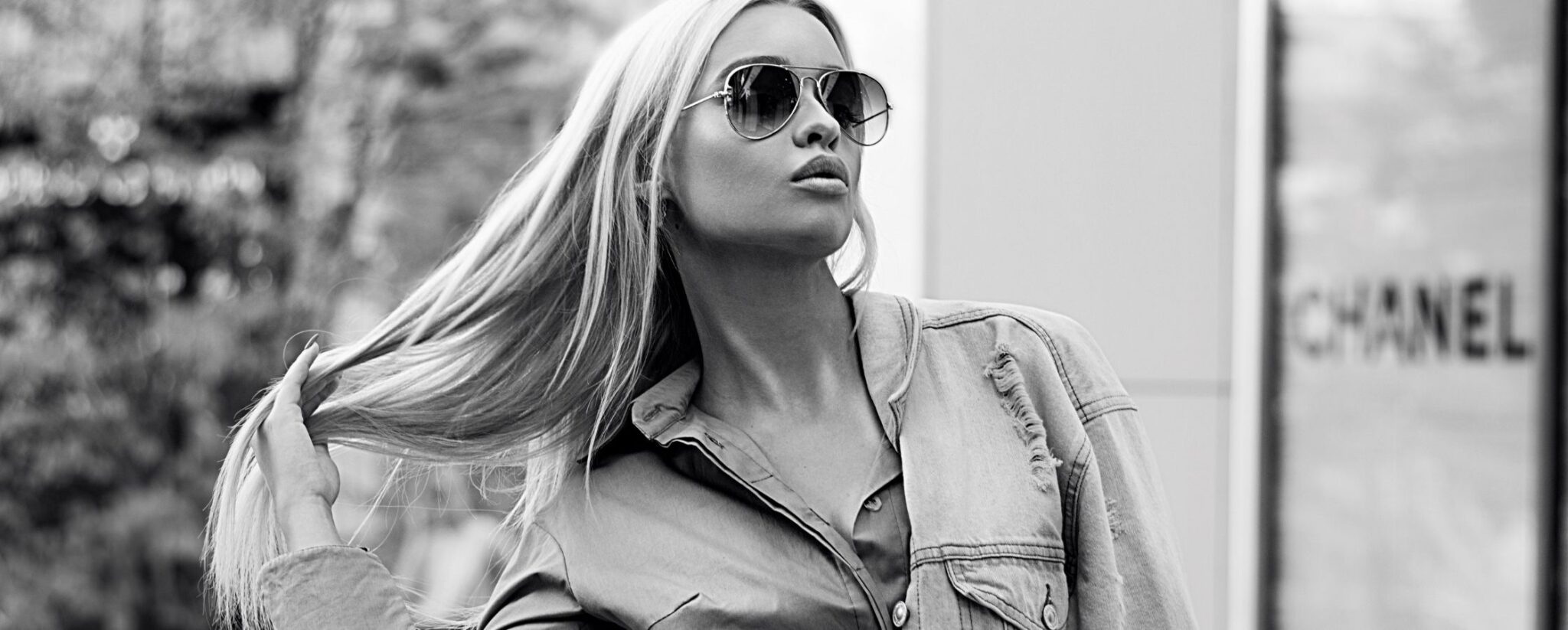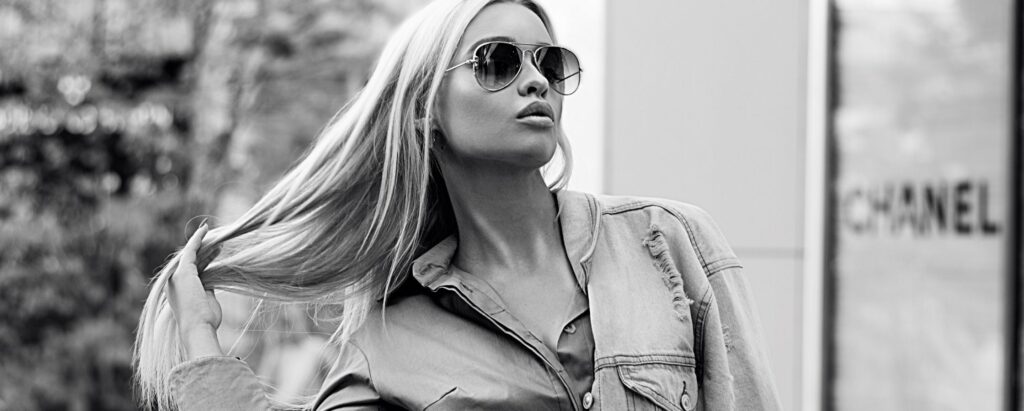 One of the best things about becoming a freelance model is that there are very few requirements to get started. For starters, you don't need any qualifications! Nevertheless, you do need to have, or perhaps learn, some skills to really excel in your career.
Confidence – The most crucial thing to have! You need to walk and pose confidently in front of a room full of people. 
Photogenic – You should know which angles are flattering, which expressions suit your face best, and how you can enhance your look in front of the camera. 
Good body shape – Models usually have to fit a specific range of measurements in terms of proportions and height. For instance, female catwalk models need to have a height of 5'8″. However, modeling standards are now becoming more inclusive, and various body types are now getting better representation. 
Professional and friendly attitude – Being a freelance model, you will have to work with different people and receive instruction and direction throughout your career. Having a positive, friendly, and pleasant attitude, being able to work properly with others, and being open to criticism and comments is vital. 
Physical beauty/appeal – Models generally need to possess a certain level of physical/beauty appeal. For example, a great smile, clear skin, and a toned body are a must-have! Even though classic beauty is highly marketable, distinctive features are now becoming more sought after than ever. 
Knowledge – Modelling goes way beyond having a beautiful face. Rather, you also need to know about poses, walking styles, angles, body language, and posture. 
Stress management – Modelling is a very competitive and cutthroat industry. Thus, you should know how to manage your stress and keep your mental health in check. 
Personal grooming – Being a freelance model, you should always look presentable – you don't know when a potential client is going to notice you. 
Styling – A huge part of being a freelance model is self-promotion. You need to stand apart with a unique and impeccable personal style.
Healthy lifestyle – Looking after yourself, taking care of your skin, and keeping your hair healthy is extremely essential. A balanced diet along with a regular workout routine goes a long way in maintaining your health and fitness. 
Time management and organization – Since you're working as a freelancer, you will have to manage your booking schedule and appointments yourself. Missing appointments or being late can seriously damage your reputation. In addition, you will also have to file your taxes, handle communication, manage receipts, etc. 
Communication – Apart from verbal communication, you also need to have top-notch listening skills to become successful. You should be able to take guidance and receive direction gracefully and easily. You should also know how to express your opinions/concerns in a friendly and gentle way. 
Tech-savvy – You need to have a strong online and social media presence to land clients. Moreover, you also have basic knowledge about lighting and photography to make sure your portfolio is top-notch. 
Work ethic – As with all freelance hobs, you need to hustle to build a good reputation. Networking and staying updated with the industry is going to help you expand your clientele. Remember, the more professional you are, the more likely customers will come back and leave good recommendations. This will result in increased bookings. 
How Much Money Do Freelance Models Earn?
If you're planning to become a freelance model, you are probably also thinking about how much money you can earn.
Well, a nice starting point for new freelance models is nearly $50 for every hour for indoor shoots. But if you're new in your career and are aiming to develop your portfolio, you might even have to charge lower rates. It's important for you to know the shoot details so you can adapt your price accordingly.
As you get more experienced, you can gradually start increasing your prices. Study your strong points and analyze your progress to set a fair rate. Generally, a well-established freelance model can make nearly $150 per hour.
As a freelance model, your rates can largely differ and generally depend on several factors like:
Experience – Beginners or experienced professional
Type of Shoot – Indoor/studio, outdoor, campaign, lookbook, catalog
Your Look – How well you fit the part the client is hiring for
Image Rights – Billboard, print, online-only, etc. along with the duration of use
Portfolio – How focused or varied your portfolio is
Size of Production – multinational corporations, small business shoots, large-budget ads, etc.
Number of Hours You Work – Since freelance models get paid by the hour, increasing the number of hours you work can increase the money you make.
Steps to Become a Freelance Model
If you're completely sure about becoming a freelance model, here are the steps you need to follow to get started.
Step #1. Start Practicing
You have to kickstart your freelance modeling career by practicing and acquiring experience. You don't have to start big. Just place a camera in front of a solid background and try posing and taking your own pictures.
You can copy poses of other experienced models and figure out how to position yourself to best highlight your features. Practicing how to model hones your skills and builds valuable experience. This goes a long way in impressing clients and landing projects.
One of the simplest ways to get experience is by volunteering as a model. You could model for friends, family, or at local events.
Step #2. Enroll in Online Courses
If you're worried about not having any experience, you're in for some good news. You can now get training to become a freelance model!
Getting the right training will help you stand out and accelerate your learning. Thus, you can get an edge right from the start.
If you don't have any experience and want to get the right training, you can sign up for any of the online courses listed below. These courses will help you learn how to become a freelance model.
These courses are considerably cheaper than certifications from a modeling academy. Nevertheless, if you do want professional certifications, you can sign up for courses in modeling schools or academies.
Step #3. Build Your Portfolio
While your home pictures can help you start off, you need to create a significant portfolio to land paid gigs.
A portfolio is your way of marketing yourself – it's your digital front door and the first thing a client will see before they decide to hire you. This means it needs to carry your best work along with high-quality, recent pictures. Plus, it should also showcase your diverse range and cover various poses and shots.
You can even take part in a 'TFP,' where a freelance model such as yourself, make-up artist, stylist, and photographer all participate in a shoot. Even though none of you are going to get paid, you will exchange your effort and time to create pictures for each other's portfolios.
These days, your Insta profile can work as your portfolio. Just post your best picture, use Instagram's features to make them appear professional, and add a line in your bio to let potential clients know you're a freelance model open to work. Nevertheless, you should also compile your portfolio into a website or a pdf so you can easily share it.
Regardless of how you build your portfolio, don't forget to add contact details so interested clients can contact you.
Step #4. Decide the Kind of Model You Want to Become
After building a killer portfolio, it's time to decide how you want to move ahead with your modeling career. There are various kinds of models, so let's take a look at some of your options:
Runway or catwalk. Catwalk modeling is generally done in a runway setting. You will have to walk the length of a catwalk and pose for pictures along the way. As a catwalk model, you will have to attend fashion shows and other events to showcase outfits by famous or talented designers. 
Commercial.

Commercial models are those you see in TV or magazine advertisements. 

Swimwear or bikini.

Bikini modeling is usually only reserved for adults because of its explicit content. 

Lingerie.

Lingerie modeling is also reserved for adults as there's a certain level of nudity required from these models. 

Fitness.

Fitness modeling requires a toned and muscular body and is generally done for sports brands. 

Print.

Print models can be found in catalogs, advertisements, and magazines. 

Fashion (Editorial).

Fashion models are the face of clothing or accessory brands. They are mostly seen in high-end magazines such as Vogue, work with top-tier designers, and are more experienced. 

Promotional.

Promotional models work exclusively for a brand. But they don't work in front of the camera. Rather, they work at live events and trade shows. Promotional models need to have strong personalities and comprehensive knowledge about the product they're promoting. 
Step #5. Use Social Media
Regardless of what kind of freelance model you choose to become, you can always use the power of social media.
I have already talked about Instagram, but you can even use Facebook and YouTube to find a modeling gig. Using social media platforms to market yourself is an excellent way to get noticed.
And the best thing is it's absolutely free!
Step #6. Create a Comp Card Along With Casting Pictures/Videos
A comp card basically summarizes your portfolio and contact details. Consider it to be your business card.
The comp card will generally have your name, body measurements, contact information, along with a selection of your five top pictures.
Ideally, you should prepare tailored comp cards depending on the client you're sending them to. For instance, a modest-wear client won't be interested in your swimwear pictures.
A casting video or photo is what clients or scouts will generally see first when they make casting calls. Place your camera on a tripod or on a smooth surface and stand in front of a solid, light-colored background and ensure the lighting is good.
Take pictures of multiple pictures of various angles of your face and entire body. Include different facial expressions and poses. Do the same for video – just add shots of yourself moving and walking.
Step #7. Promote Yourself
If you don't promote yourself, you won't land a good gig, o matter how good your portfolio or website is.
Register on freelance model websites and put your details and portfolio to your profile. Such details include contact information, measurements, along with any links you want to add. Make sure to carefully review the categories to see what types of shoots you're comfortable with and what you're not okay with.
Include a concise yet comprehensive write-up about yourself and your modeling journey. Make sure to also include your passions and personality in it.
You should also stay active on social media platforms and attend events related to the kind of modeling you wish to do. It also helps to reach out to brands and clients and pitch yourself as a model.
Don't get upset or discouraged if you don't get a modeling job right away! Remember, persistence is key. Just show businesses what you can offer to them and let your work speak for itself!
Step #8. Contact Clients, Photographers, Make-Up Artists, Stylists
Getting your name out in the industry does require plenty of hard work! Send emails to clients, make-up artists, photographers, stylists, and ad agencies you aspire to work with. Don't forget to include your comp card, modeling portfolio, and details for them to easily refer to.
Bear in mind that cold calling might not get you a lot of responses but don't lose hope!
Contacting industry professionals also helps in expanding your network – something that's vital in almost every freelance career.
Step #9. Look for Jobs
Once you have completed all the steps discussed above, it's time for you to search for a modeling job. Watch out for casting calls, browse online on freelance model websites, and publicize your availability.
After you get a job, make sure to note down all the shoot details and prep yourself for the job. Sleep well the night before the shoot (you don't want eye bags and dark circles!) and ensure you're on time for your shoots.
Where to Find Freelance Modeling Jobs?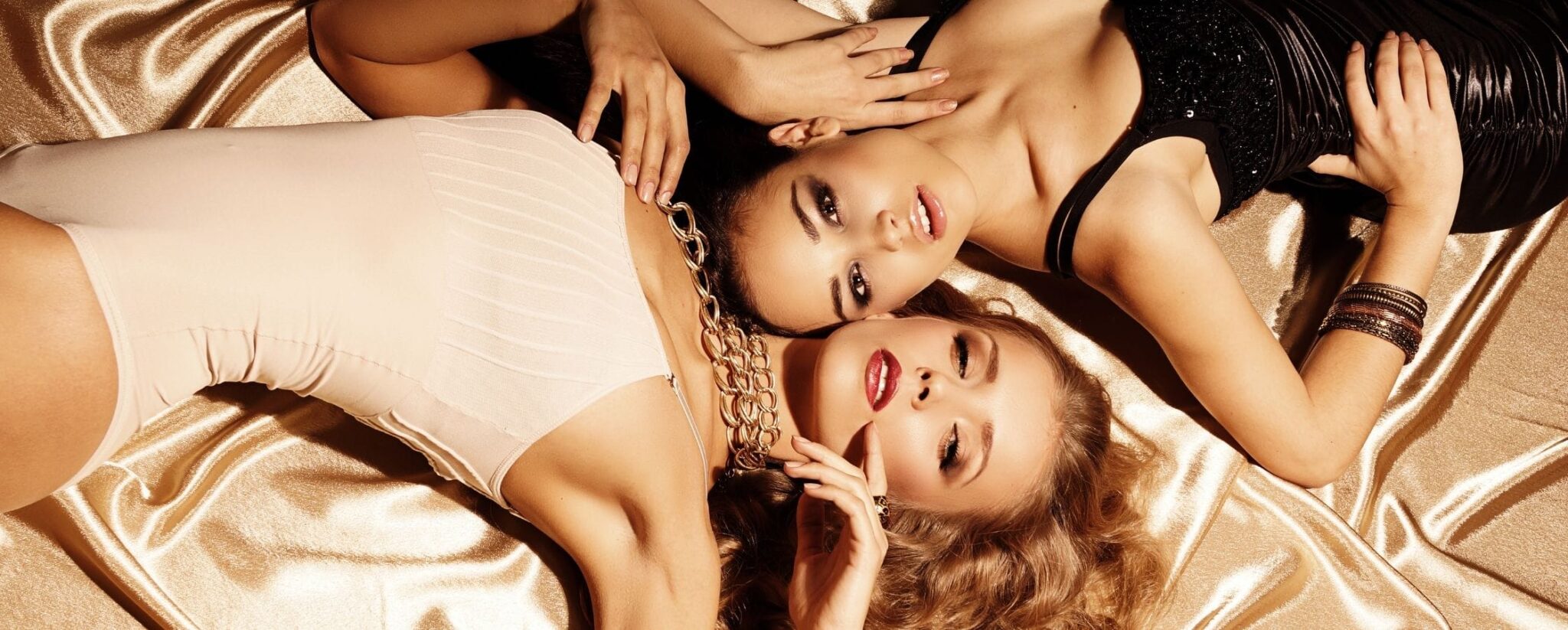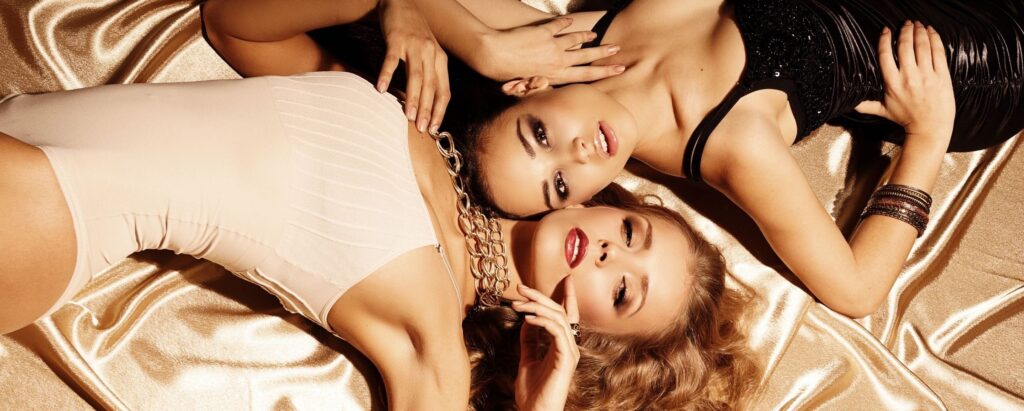 Thanks to the internet, it's now easier than ever for you to find freelance modeling projects. Here are some platforms you can use for jobs:
Modeling job boards – The best freelance model sites such as Model Management, Model Mayhem, Model.com, Star Now list freelance models for hire to casting agents all over the world. The postings on these platforms and most of them are trustworthy. In fact, many models use them as their primary source of work. 
Network –

Befriend other models. This won't just help you get valuable insights but also get your name out in the industry. Friends are more likely to refer friends, and make sure to return the favor by referring them to your contacts as well. 

Speak to Industry Professionals –

Get in touch with ad agencies, make-up artists, stylists, and photographers you wish to work with. You can even pitch directly to companies and brands you want to model for. Attach the link to your online portfolio along with your comp card.  

Social Media –

Several brands post jobs on their social media pages. You can even join freelance groups on Facebook where modeling jobs are posted. You might even be able to get jobs in related fields like stock photography castings, trade show models, or production extras that can add value to your portfolio. 

Freelance Agencies –

Being a freelance model, you can sign to as many agencies as you can. Such agencies are going to find jobs for you and send in your comp card. Keep in mind that the agency is going to keep a specific percentage of your salary if you get gigs through them. Also, some agencies also include clauses in their contracts that forbid you to work independently outside. So be careful what you sign up for!
Agency Vs. Freelance Modeling – Which One is Better
Agency vs. freelancing – this is quite a common debate amongst aspiring models.
If you work with a modeling agency, your agency will be responsible for finding work for you. They will also help you create your resume and portfolio, figure out your look, and build your brand.
Thus, an agency will definitely have more control over your schedule. However, being an agency employee, you might be eligible for employee benefits. Plus, you also won't need to draft your own legal contract as the agency is going to take care of that.
In addition, if you work with an agency, the agency will be responsible for publicizing you, representing you, managing admin details such as accommodation, transport, work permits, etc., particularly if you're not a country's resident.
Being a freelance model, you will be responsible for doing all of these tasks on your own. This means you have to market your portfolio yourself, search for and get in touch with potential clients yourself, and manage your booking schedules and logistics yourself. Thus, if you…
Like working on your own schedule
Are self-motivated
Want more freedom and flexibility
Don't wish to share your earnings with others
…then working as a freelance model might be your best bet!
However, it is trickier in the beginning as you will be working alone rather than having someone to represent you.
In short, there are benefits and drawbacks to both agency and freelancing. So make sure you weigh the pros and cons for finalizing your decision.
Creative Freelance Modeling Tips to Make You Stand Out
Here are some tips that will help you stand out as a freelance model:
1. Know Your Brand Inside Out
What are you good at, and what do you stand for? This doesn't only encompass posing for the camera. Think about what your talents are and who your target audience is. Pursue the publications, photographers, and companies who shoot the kind of models that are similar to where you fit in and the brands that best represent you.
2. Be Picky About Jobs
This might sound counter-intuitive, particularly if you are trying to earn money. However, being a little picky about what you take up means you can focus more on what you truly believe in. For instance, if you're a vegan, you probably shouldn't model for Harry's Hamburgers.
3. Regularly Update Your Portfolio
In order to land a gig, you need to show off your best work. Thus, make sure your portfolio is updated with the most recent pictures. After you have completed a shoot, immediately update your profile to get the pictures circulating.
4. Don't Shy Away from Showing Your Unique and Distinctive Side
If you like to dance, or are a sports enthusiast, or feel passionate about something, feel free to show it off! Your uniqueness is likely to get you niche projects and help you create a name for yourself in the industry.
5. Create an Online Presence
This involves making profiles on social media websites such as Instagram, YouTube, Facebook, etc., along with any other model networking platforms. This puts you on the map, and some models win contracts from their social media platforms alone.
6. Stay Professional
From responding to emails to following up after meeting with new contacts, make sure to put out your most professional foot forward. When clients know how organized and reliable you are, you will get hired much sooner than someone who is slow and sloppy.
How To Avoid Freelance Modeling Scams
There is no such thing as being too cautious when it comes to freelance modeling, as some people are always looking to take advantage. A good rule of thumb is, "if it sounds too good to be true, then it probably is."
Always be wary of someone who:
Ask for any personal or bank account details before discussing possible job opportunities. 
Won't give particular details regarding the job and only provides vague information
Asks you to wire them money. Scammers often ask freelancers for upfront payments for jobs that don't actually exist. 
Also, it's best to write a freelance modeling contract for every job you pick. This can be a basic document mentioning the shoot conditions, decided payment terms, etc.
Certain clients might draft a contract for the freelance models they recruit. Do read these details carefully.
In addition, research the company you are working for properly. Do they have a social media presence, reviews, or a website? You can even check the website's domain authority to see if the website looks spammy or authentic.
Last Few Words
Freelance modeling is a great way to earn money. Nevertheless, if you are…
Comfortable and confident about your body
Photogenic and arent shy about working in front of a camera
Willing to put in the effort to build your network and move up to the ladder
…you can become a successful freelance model.
Remember, you might struggle at some point in your career. But if you follow the steps in the article, you will be off to a good start.
FAQs
What are my other freelance modeling options?
What are my other freelance modeling options?
There are several niche options that you can explore as a freelance model. Such modeling jobs can generally get a higher salary because of their niche status.
• An eyelash model – This is a fairly new field, as an increasing number of people are going for eyelash extensions or temporary lash lifts instead of false lashes. To be an eyelash model, you need to have impressive eyes along with thick, long lashes. 
• A face model – This term is used to describe shots that focus on your face. Such shots are highly sought after as they will make you the face of the brand or product. Plus, it will also boost your recognizability and skyrocket your career.
Do female and male models get paid the same?
No! It might sound sexist but female models generally get paid more than their male counterparts.
Is it a good idea to work for free?
It's never a good idea to decrease your rates, offer to work for free, or offer to work in exchange for free products or "exposure." These clients are generally looking for free advertising, and it won't really benefit you in your career. 
Freelance Modelling