Disclosure: This post may contain affiliate links. If you click on a link I may make a small commission at no extra cost to you. You can read the full disclosure here.
Last Updated on December 26, 2022 by Chris Panteli
Awesome Ways To Get Free Shoes
Oprah Winfrey once said, "I still have my feet on the ground, I just wear better shoes".
And whether you're a sneakerhead, flat's girl, or hiking boot madman – having lots of shoes can be somewhat of an addiction. The problem is, the habit can get very expensive very quickly. And most of us simply don't have the kind of budget Oprah does.
And so in an effort to save money, cut down on expenses, and alleviate the guilt, you may feel from dreaming about yet another pair of new shoes – I have curated a list of places you can get them for free! Enjoy!
Different Ways To Get Free Shoes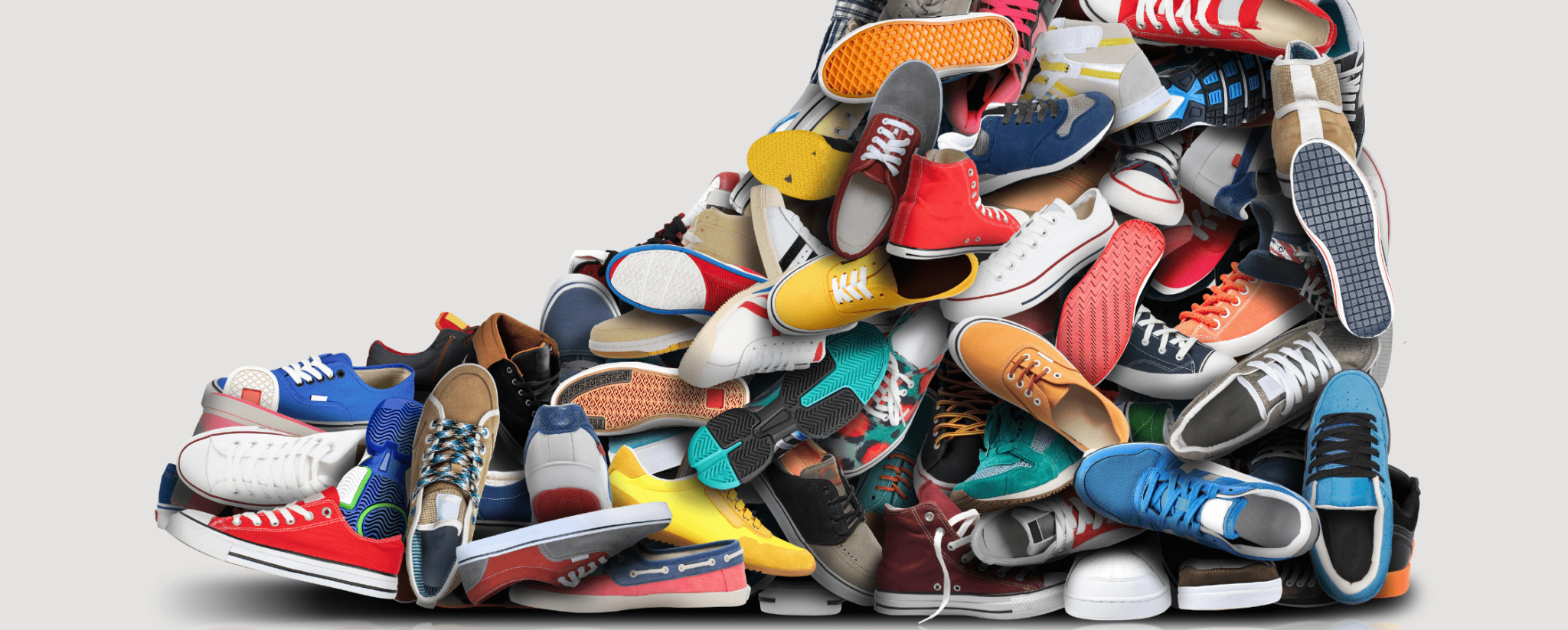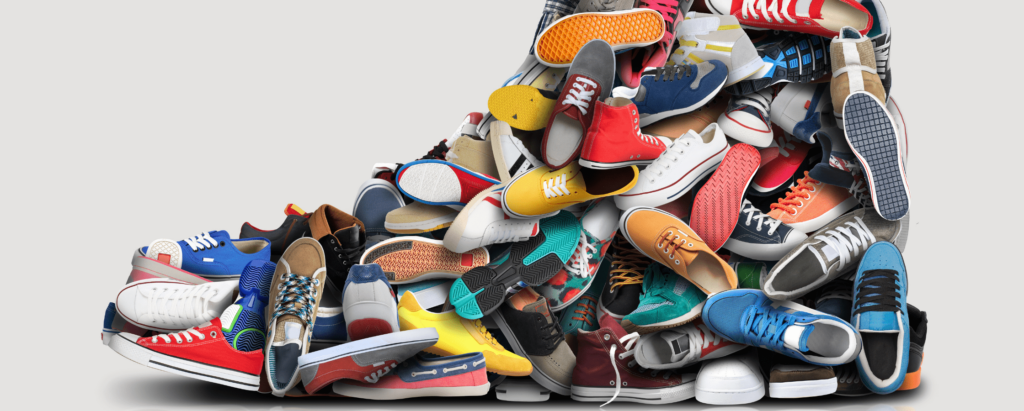 The first question is – How can you get free shoes?
There are several methods I will discuss in this guide -although the shoes are free it does require a little effort on your part.
One popular method is product testing. You can receive free samples of sneakers or shoes to try out. All you need to do in exchange is provide your honest feedback!
If product testing doesn't sound like your thing then there are some other methods you can use to get free shoes.
You can signup to sites that let you earn rewards for completing tasks. When claiming your rewards select the option that gives you a gift card that can be used to buy shoes. Buying new shoes or sneakers with a gift card you've earned is a great way to get them without having to part with hard-earned cash!
Other ways to get free footwear include looking for free shoes via various rewards or help and support programs.
I will explain everything in detail throughout this guide. Make sure to read to the end for a full understanding of how to get your free shoes today!
Get $5 For FREE Right Now
Signup to the greatest rewards platform on the internet and earn a $5 welcome bonus…
Earn more with cashback on all your purchases, watching videos, playing games, and taking surveys. Some users can make an extra $200+ per month!!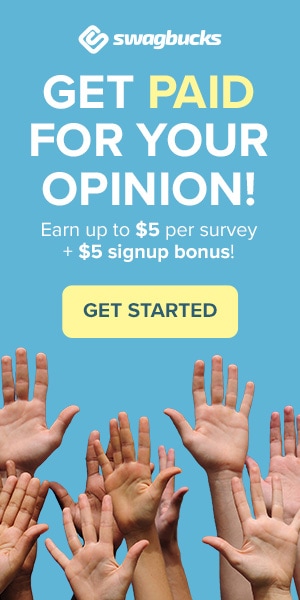 Get Free Shoes Online Product Testing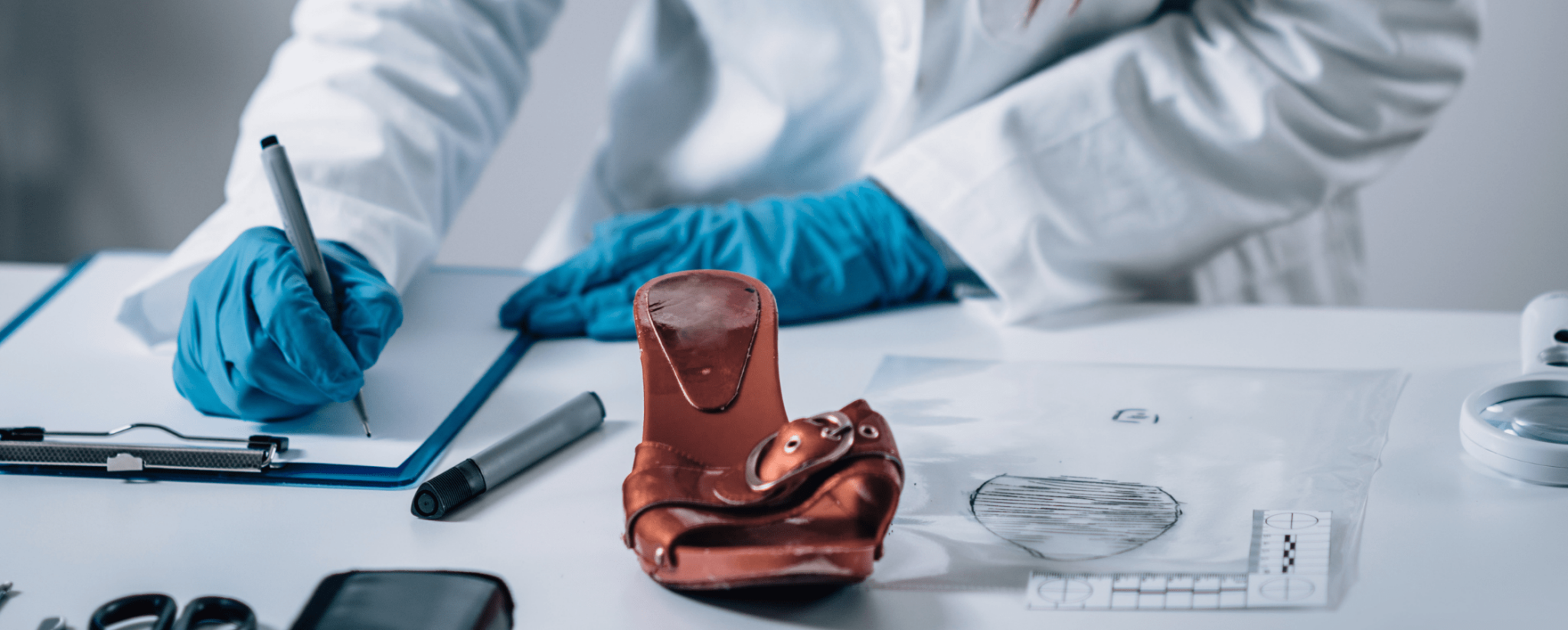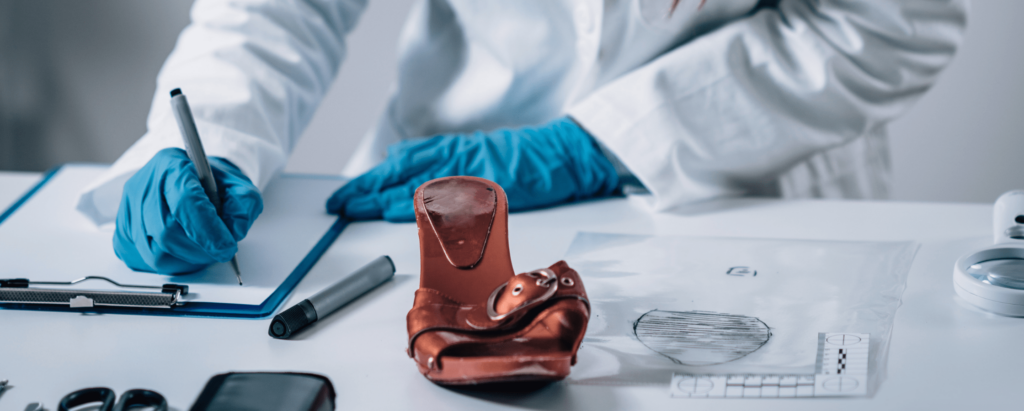 Many companies offer the chance for ordinary people like you and me to test their products. Armed with your feedback they are able to improve their products and increase sales. This means you can get some amazing free shoes! It also means you get to wear something that no one else has seen yet, cool right!
Here are 11 of the best product testing offers to try out:
1. Get Free Shoes From Nike
Nike is one of the world's biggest brands with a valuation of over $34 billion! They sponsor many top athletes including basketball superstar LeBron James, soccer star Cristiano Ronaldo, and tennis legend Serena Williams.
The Nike brand is associated with sporting excellence, quality, and modern design. However, their products can be expensive!
To have a chance of getting free Nike footwear you first need to go to the Nike product testing page and click apply. Once you've submitted your application to be a tester you simply need to wait for confirmation that you are successful.
After getting the green light that your application has been accepted you can now begin testing! To start with you must accept the test invitation and wait for your new shoes to arrive.
Once you've got your shoes you can keep them for a specified amount of time, typically 4-8 weeks. You must then provide your feedback and return the shoes to Nike. Don't worry about shipping costs – Nike covers it all!
If you've done a good job, you can then test another pair! This could be a fantastic way of regularly having new Nike shoes to wear.
The testing program is also open for children. Applicants between 13-17 can apply as a minor. Parents can also apply for their children that are under the age of 12. These options are potentially awesome ways to get free shoes for your kids. Kids are expensive so any money you can save as a parent is a bonus!
2. Get Free Shoes From Adidas
Another famous brand that specializes in footwear along with other sporting apparel is Adidas. With a valuation currently in excess of a whopping $16 billion, they are a big player in the clothing and sportswear industry.
Over the years Adidas has sponsored basketball star Kareem Abdul-Jabbar, tennis star Stan Smith, and even the rapper Kanye West! Global soccer star David Beckham has a lifetime deal with Adidas worth an astonishing $160 million!
Famously, Adidas missed out on sponsoring one of the biggest sports stars ever – Michael Jordan. Jordan signed for Nike and the rest is history!
Now you can have a chance of getting some quality Adidas footwear to try out for free! To get started go to the Adidas product testing page. You will need to check the eligibility criteria before starting.
Eligibility includes being at least 18 years of age, the ability to read and write in English, and holding a valid email address. If you are happy with this and the rest of the criteria you can apply by completing a survey.
The survey will ask for your personal information, sizes, and interests. Complete it all honestly and now you can sit back until Adidas contact you.
If your application is successful you may now be selected for product testing. Selection depends on your suitability for a product that needs testing. if you are suitable, the shoes will be sent to you for free!
Once offered a test you can accept it if you are happy with the offer. Tests usually last for 2-4 weeks with the added requirement of using the shoes for a certain number of hours or miles. Make sure you can meet these commitments before accepting otherwise you may not be accepted for future testing opportunities!
At the end of the test period, you must submit your detailed feedback. Finally, the shoes need to be returned to Adidas. Don't worry Adidas provides everything you need including the returns label!
3. Get Free Shoes From Under Armour
Founded in the mid-'90s by former football player Kevin Plank, Under Armour specialize in clothing and footwear marketed towards athletes. Today Under Armour is second in the sports-apparel market with Nike the only brand ahead of them. A terrific achievement for a company that started less than 30 years ago!
In case you are wondering about the spelling of Under Armour, no it's not a British company. They are 100% American. When setting up the company in 1996 'Under Armor' wasn't available to use which meant company founder Kevin Plank decided to use the British spelling of 'Under Armour' instead!
How can you get free Under Armour shoes?
First, go to the signup page and enter your email address. You can then decide if you meet the Under Armour testing criteria. To get your free shoes you must be willing and able to provide feedback.
Under Armour cater their products to athletes. This means they need athletes to complete testing. You don't have to be a professional, but you do have to be athletic.
You will be asked about your athletic participation and required to wear the footwear when engaging in your sporting activities. Under Armour want to know how their gear holds up when used rigorously.
If you engage in sports and other athletic activities, applying to be a tester of Under Armour shoes is a great opportunity.
Simply complete the application form and if accepted wait to receive your free shoes!
One notable difference with Under Armour product testing is that not all products need to be returned. Sometimes you can keep them for free! Any products that need returning are done so at Under Armour's expense.
Parents can also apply for any children under the age of 18 to test Under Armour footwear.
4. Get Free Shoes From Vans
If you are into skateboarding, then you will be very familiar with Vans. Since the '60s Vans have been designing stylish footwear and clothing for skaters. Since then, they've progressed to sponsoring BMX, surfing, snowboarding, and motocross.
Vans don't have a product testing offering. Instead, they have a program called 'Vans Family'. As part of the Vans Family, you can earn points for completing various tasks. These points can be redeemed for rewards towards Van's products.
Tasks include watching fun videos relating to your interests. You can also earn points for making qualifying purchases.
To make things super easy you can download the Vans Family app from the Play Store or the App Store. Boost your points while on the go or simply treat yourself!
Here is the genuinely exciting thing about being a member of the Vans Family and it's that they regularly send members free shoes!
Although there is no guarantee you will be chosen, sending free shoes is a regular occurrence, so you have a great chance of getting free Vans shoes!
5. Get Free Shoes From New Balance
New Balance has been producing quality footwear for over 100 years! Today they are valued at more than $4 billion and sponsor the NBA, baseball team the New York Mets, and the US athletics teams to name just a few.
These days global trade is the norm and products could be made anywhere. New Balance is one of the few companies to buck that trend by keeping all manufacturing for the US market actually based in the US!
To get started as a product tester for New Balance you need to complete a profile. Provided your application is successful you will get the chance to test prototype footwear.
When you accept, New Balance will send you the free shoes so that you can test them. Make sure to follow the instructions provided on the New Balance testing platform to ensure you are thoroughly testing the footwear.
The final step is to provide your honest feedback. The more data and feedback you provide the more improvements the New Balance team can make. You are helping to shape the future!
The best bit – you get to use free shoes!
6. Get Free Shoes From Brooks
Brooks specializes in high-performance running shoes for men and women. They also create high-quality clothing and accessories for the sporting apparel market.
As part of their extensive testing process, Brooks asks real people to try out their latest designs. Signup at the Brooks Running Page, to begin with. To join the program, you must be a runner!
You don't have to be a professional runner, but you must run on a regular basis to be offered the chance to test these free running shoes.
Running is a great way to keep fit – if your able to run, then why not consider starting. Not only will you be healthier, but you can apply for the Brooks program to test free running shoes!
If you meet the eligibility criteria you will be sent products to test and give your sincere feedback. Brooks will use your data to improve their products when appropriate for things like fit, function, and design.
At the end of the test, you will need to return the shoes, but all expenses are covered by Brooks. No charge for you and you get free shoes for the duration of the test!
7. Get Free Shoes From Red Wing
Based in Minnesota, Red Wing Shoes has been crafting quality footwear for over 100 years. If someone is looking for safe, sturdy, and long-lasting boots, then Red Wing is usually one of the best choices.
To this day Red Wing Heritage footwear is made entirely in the USA. Constructed by hand there are more than 230 steps involved in crafting the shoes and boots. Premium materials are used meaning the boots and shoes made are some of the most durable on the market.
Every part of the process is handled in-house. Leather is made in Red Wing's own tannery before being transported to their factory down the road.
At the Red Wing factory highly trained expert leather cutters cut the leather as needed for each shoe. Watching this process is akin to watching an artist create their masterpiece! These leather cutters crafting by hand is indeed a special skill.
The leather pieces are then sewn together to create the upper part of the shoe. Operatives sow the leather using the original sowing machines from the time Red Wing was founded. These machines are over 100 years old!
To finish off the footwear they go through a process of lasting, bottoming, and finishing. Lasting helps create the shape of the shoe and bottoming is the process that sees the sole glued or stitched on. The last step of finishing sees every pair get a thorough inspection – twice.
Red Wing carefully makes premium footwear that is worth the investment. Getting your hands on a free pair would be fantastic!
Apply to be a tester directly on Red Wing's site. If successful you can test the boots or shoes and often you will be allowed to keep them at the end of the test!
Another bonus is that testing won't cost you anything as Red Wing cover all shipping costs. Fantastic!
8. Get Free Shoes From Columbia
Columbia Sportswear offers the chance to test their products including shoes and boots. Originally starting as a hat retailer, Columbia quickly diversified into sportswear and is today valued at approximately $7 billion!
To get started as a tester you can register on the Columbia site. If you are eligible you will be sent an offer to test some shoes. Make sure to accept quickly as only a certain number of testers are needed each time. As it's first come first served you could miss out if you take too long!
Sometimes a test may not interest you – simply decline it if that's the case. Declining a test doesn't stop you from receiving future offers.
Once you've accepted the test your shoes will be sent directly to you. With the testing kit, you will get a return label so you can return the items at no cost to you once the test is finished.
During the test, you will be asked to complete a variety of tasks whilst wearing the shoes. Columbia wants to know everything you can tell them about your experience wearing the shoes – fit, feel, performance, comfort, and durability are all areas you will be asked about.
All you need to do is provide truthful feedback on your experience. Easy!
9. Get Free Shoes From Saucony
Do you do a lot of running either for fun or competitively? If so, Saucony product testing could be great for you.
Saucony creates many quality products for athletes but focuses on high-end running shoes. This is where you may be able to help if you do any amount of running on a regular basis.
Start by completing the detailed product tester application. You will need to give plenty of detail about your running habits. Questions include how many miles a week you run, what surface you run on, and your average running speed.
Please be honest about this. Honesty is super important for product testing as the company values real opinions but if people are abusing the system, they would have to withdraw access to the program.
Once you've completed your application you just need to wait to be confirmed. If successful you will be sent your free shoes to test out when running!
One other thing worth knowing about Saucony is that they make vegan shoes. Saucony's vegan range doesn't use any glue or other animal-sourced materials. If you are a vegan or prefer products that don't use any animal products, then look out for shoes labeled vegan when browsing the Saucony store.
As far as product testing goes there won't be a choice to pick vegan shoes. You can only agree to test whatever is offered.
10. Get Free Shoes From Reebok
Reebok is an established sportswear brand with a long and varied history. A fun Reebok fact is they designed a special pair of Reeboks for the actress Sigourney Weaver to wear when she was playing the character, Ripley, in the 1979 hit movie Alien!
To test Reebok products, you need to apply on their site – make sure to check you meet their eligibility criteria first. You must be at least 18, be able to read and write in English and have internet access along with a valid email address.
If you meet all the criteria you can apply to be a Reebok product tester!
Once you've qualified to test Reebok products you will be sent items to test for up to 4 weeks at a time. Each week you will be expected to test the product for a minimum number of hours or miles.
Please don't accept the test if you can't meet these expectations.
All you need to do is keep accurate records of your experience and submit your feedback at the end of the test. You can then return the product using the return label provided by Reebok.
11. Get Free Shoes From Puma
The third-largest sportswear brand in the world, Puma offers the chance to test its products. Interestingly the founder of Puma was the brother of the Adidas founder! You could say shoes run in the family (pun intended!).
Puma product testing works differently from the others we've seen so far. You must download the Pumatrac app from the Google Play Store or the App Store. The app is completely free and once downloaded you can apply to become a Puma product tester.
You can read the terms beforehand to see if you would be suitable. If you are interested then download the app and get started!
A great feature of the Puma testing program is that you can keep the shoes at the end of the test. Awesome!
12. Get Free Shoes As A Healthcare Worker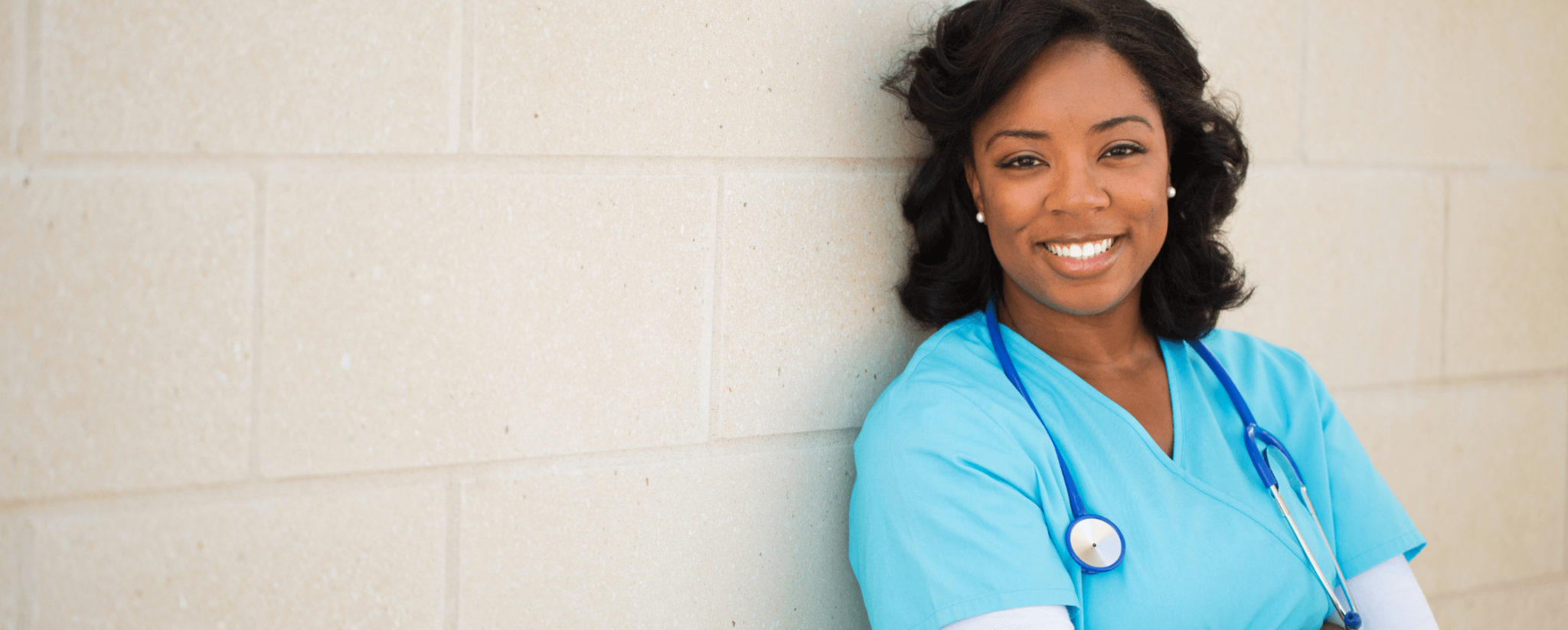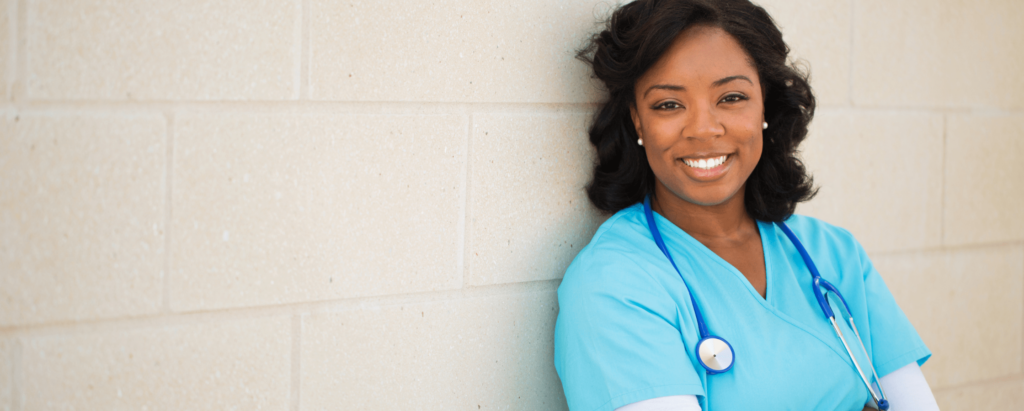 To all the medical professionals reading this I want to start by saying a big thank you for all the hard work you do.
Lots of companies around the world have tried to show their appreciation for healthcare workers using different offers. One offer is run by footwear brand Crocs.
In case you don't know, Crocs sells a type of foam clog. They are known for their durability, comfort, and unique style. Available in a variety of colors, Crocs are great for anyone looking for a pair of hard-wearing footwear that will last years.
The good news is that if you are a healthcare worker, then you can claim a free pair of Crocs. Since March 2020, Crocs has donated over 860,000 pairs of shoes to medical workers!
The program is running as a thank you to all of you that are on the front line in the fight against COVID-19.
Crocs are known for their comfort which as a healthcare worker on your feet for 10+ hours a day I'm sure comfort is essential!
Get Free Shoes With Free Money Online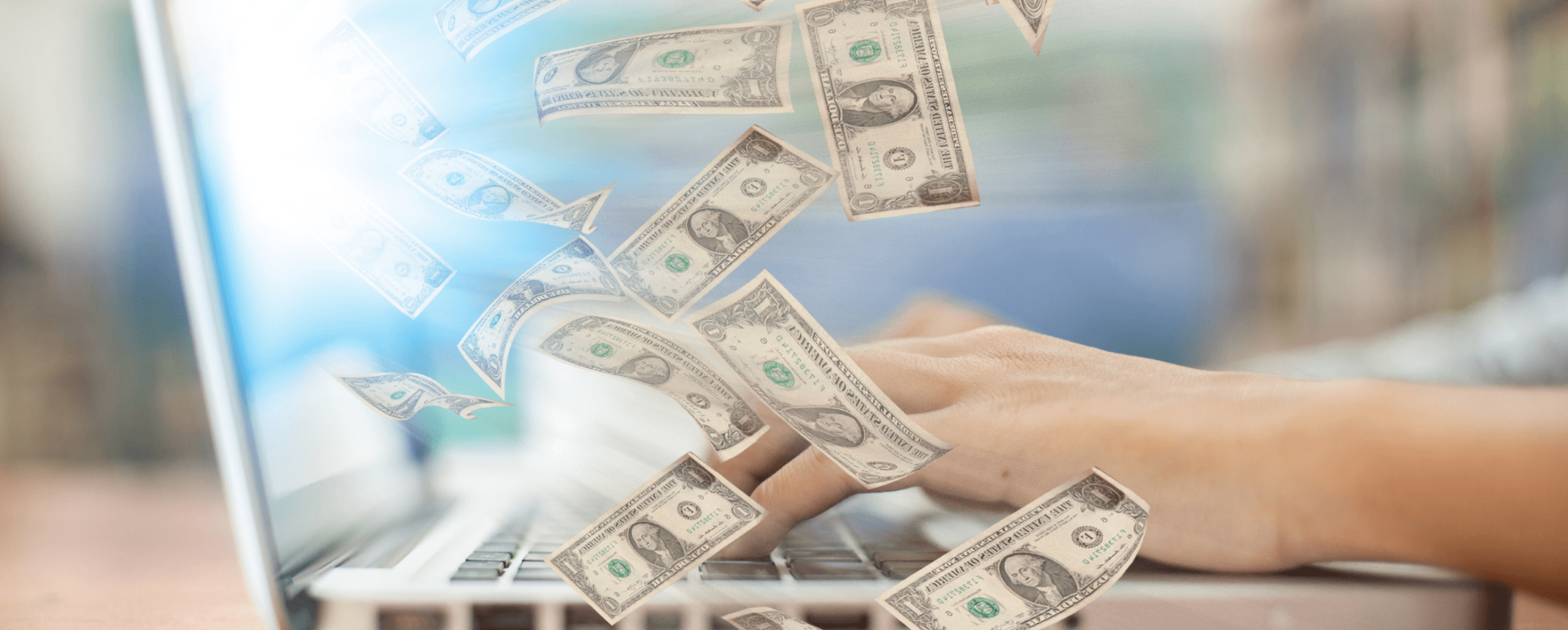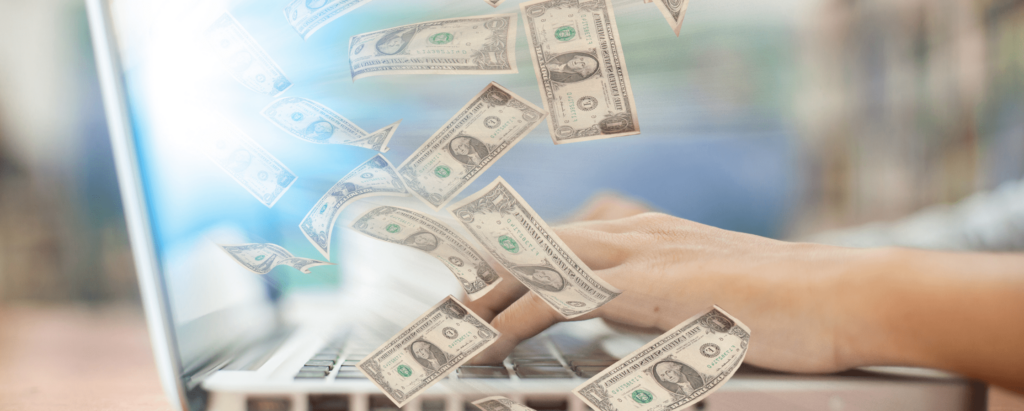 Product testing isn't for everyone. Another great way to get free shoes by buying them with free money!
To get this free money you will need to put in a little bit of work. However, if you use the full potential of these sites I'm recommending, you could easily buy all the free shoes you want!
13. Swagbucks
Swagbucks allows members to earn rewards, called Swagbucks (surprisingly), for completing various simple tasks. These Swagbucks can then be redeemed for rewards. Rewards include gift cards that you can use to get your free shoes or sneakers! Easy!
Members can earn over $1000 per year which amounts to lots of awesome new shoes!
How do you earn on Swagbucks?
To get started you can join for free and then start earning your Swagbucks. Shop online to earn points for every dollar you spend. Plus get discounts and exclusive deals at over 1500 retailers!
Answering surveys is an easy and popular way to add up those points. More points can be earned for watching fun videos, completing the special signup offers, and simply by searching the web!
If you enjoy playing games, then you can earn more points for playing selected games or buying selected in-game items.
Swagbucks is awesome as it's an established rewards site. There is such a fantastic variety of tasks that you won't get bored, and you will always have a way of earning those precious points!
14. Survey Junkie
Do you love answering surveys and giving your opinion on a range of topics? If you answered yes, then Survey Junkie could be a fantastic opportunity for you to earn some free cash.
As the name suggests the site is a dedicated survey site. The good news is that the surveys are varied. This means you won't be stuck doing the same thing over and over again!
Top tip – When choosing what surveys to do always balance how long the survey will take against how much it pays. A survey that takes an hour but only pays a couple of dollars isn't worth it. Concentrate on surveys that pay well for the time they take to complete.
Every survey you complete rewards you with points. Points can be redeemed for either cash via PayPal or as a gift card. This free cash or gift card can then be used to get your chosen shoes!
To redeem your points, you must earn a minimum of 1000 points which is equivalent to $10. Look out for ways to earn bonus points such as verifying your email address. You even get some points just for signing up!
15. Inbox Dollars
Inbox Dollars is a fantastic site for earning rewards that can be used to get free shoes!
To earn rewards, you need to complete some easy online tasks either on their website or by using the app. Earn by completing surveys for payments that can be as high as $4. Most surveys take no longer than 10 minutes which makes them a great way to earn quick cash. You could even use the app to complete a few when commuting to work!
More rewards can be earned by playing fun games, completing signup offers, and reading emails. The more you do the more you earn and the sooner you will have enough banked to get your free shoes!
Inbox Dollars also offers cashback on purchases made at participating retailers. This is a great way to earn extra cash for simply shopping as you would anyway!
To cash out you must earn a minimum of $30. When you cash out you can take the money as a check or gift card. The choice is yours, but a gift card is usually quicker!
16. Free Shoes For Financial Support
Buying a good pair of shoes can be expensive. If you've got kids as well, then the family shoe bill could be high!
If you are struggling financially the good news is that there is some help available.
Soles4Souls has a mission to help people in need get shoes. A top-rated non-profit Soles4Souls is helping to clothe people around the world. The program also helps the environment as it prevents clothing waste from going to landfills.
All you need to do is complete the request form to get the help you need today. The application process is straightforward. Simply give your personal details and a brief explanation of your situation.
Once you've given your info, Soles4Souls will be in touch when they can help you.
Recommended: Free Baby Stuff + Awesome FREE Samples
17. Free Work Shoes Tax Deductions
One thing you may not know is that the cost of your shoes could be tax-deductible! You would need to pay for them upfront, but you can recoup the cost on your tax returns.
To qualify as tax-deductible the shoes must be mandatory for your job and unsuitable for normal wear. As long as you've bought them yourself you can claim the cost on your tax return.
Make sure to keep all receipts and a copy of your employer's policy stipulating the need for the shoes.
If you have all this, you can list the cost of the shoes on the Schedule A attachment of your tax return under Miscellaneous Itemized Deductions.
Remember – always consult an accountant if you are unsure as you don't want to get your taxes wrong!
18. Join Foot Locker's VIP Program For Free Shoes
Foot Locker has been selling quality shoes for over 35 years. In 2019 Foot Locker made sales amounting to more than $8 billion!
To get access to exclusive offers and free shoes you must join the Foot Locker VIP program.
The program offers lots of awesome benefits. Special contests, exclusive coupons, and a birthday discount are some of the great things you can benefit from as a Foot Locker VIP member.
How can you get free shoes?
First, you need to become a platinum member. To do this you must spend $300 within one year. Once you've gained platinum status you unlock more awesome rewards!
A fantastic benefit of the Foot Locker VIP platinum program is that when you make a purchase of either $100, $150, or $200 you will get rewarded with a gift card. Gift card values are $10, $15, and $20 based on how much you've spent.
These rewards can then be used to purchase free shoes when you have enough!
19. Kuru Footwear Free Shoe Friday
Kuru sells innovative footwear that uses technology to provide more comfort and support. The Kurusole is designed to be more flexible and help the wearer have a better experience.
As a thank you to their customers Kuru started Free Shoe Friday. The idea is simple – you create a free Kuru account and give Kuru your email address.
Every Friday 5 people will be chosen at random. If you are chosen, then you win $120 worth of Kuru cash. You can spend this on the Kuru website to get your free shoes!
Once you've won you can't win again for another year. This means you could win one pair of free shoes every year! Kuru cash doesn't have an expiry date so you can redeem it when you are ready. There is no rush!
Once you have signed up to the Kuru site lookout for other ways to earn Kuru cash. You will earn some free Kuru cash for signing up as a Kuru insider.
Additional free Kuru cash is awarded when you make a purchase. Writing a product review about your purchase means you earn some more Kuru cash. Friend referrals are also another excellent way to earn Kuru cash.
Remember – Kuru cash doesn't expire. This is fantastic as you can build up as much as you like and use it for more free shoes!
How To Get Free Shoes Wrap Up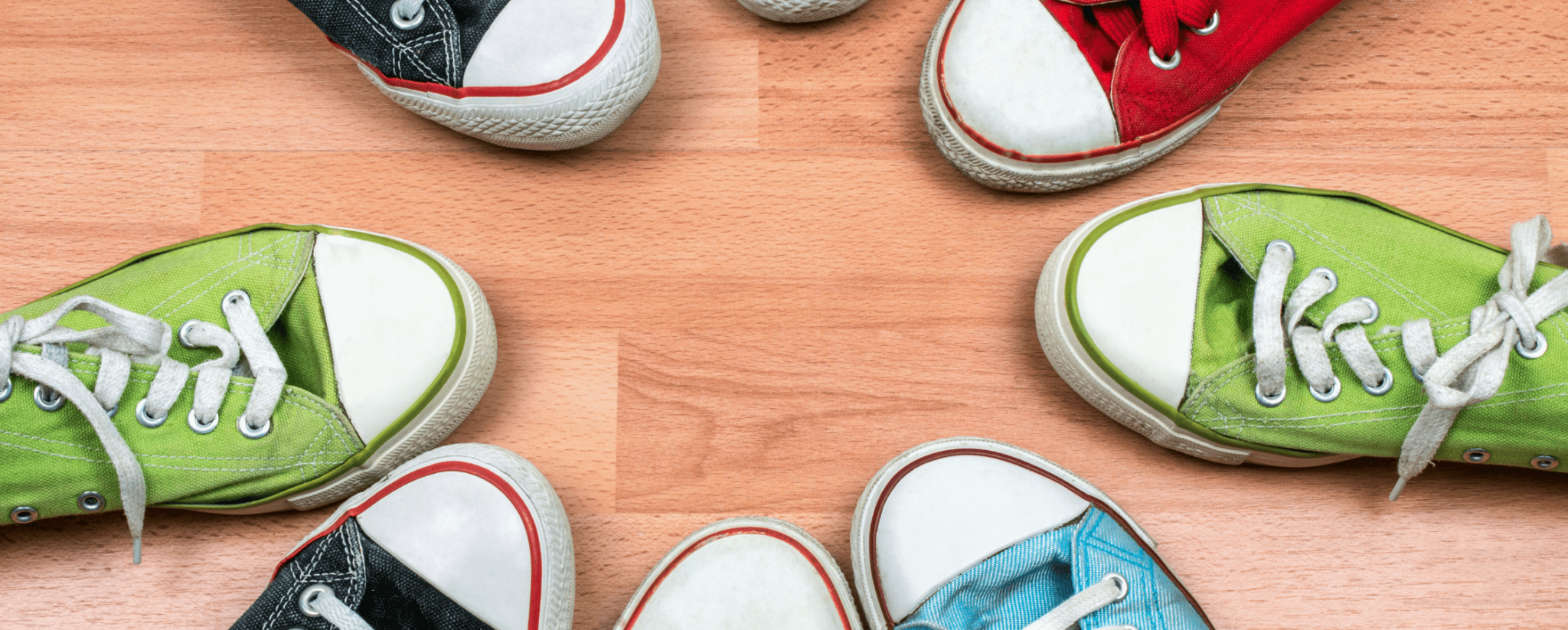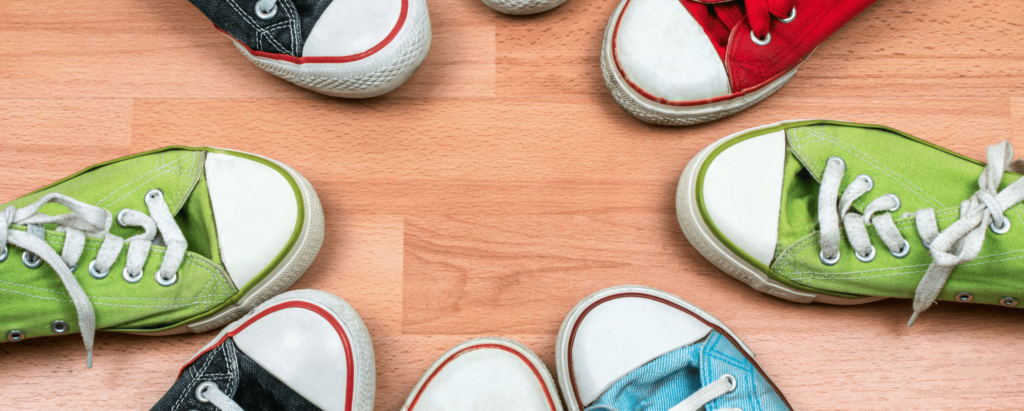 Now you know how to get free shoes you just need to decide which way to go about it.
Product testing is a fun and exciting way to get free shoes. They are usually prototype shoes that have not been released yet so you can enjoy something no one else can!
If you do not mind putting in some work, then sites like Swagbucks are great ways to earn rewards that can be used to get free shoes. Healthcare workers and people struggling financially should check out the options to get free shoes sent to them.
Don't forget to register for Kuru Free Shoe Friday – it costs nothing, and you could be a winner every year!
Try a few or all these methods and you might never have to buy a pair of shoes again! How awesome would that be! You could even flip the shoes you manage to get your hands (or feet) on – wouldn't that be the best side hustle?
Recommended: 11+ Incredible Cheapest Ways To Live
FAQs
How else could I get free shoes?
Another way to get free shoes is to check local online groups to see if any are being given away. Sites like Facebook and Craigslist can be a great way to get free stuff. As the shoes are used the condition may not be ideal.
 
Getting second-hand shoes can be a fantastic way of saving money for kid's shoes. Kids grow fast so saving money on shoes is a bonus!
How do I know if it is a scam?
All methods listed here are legit ways of getting free shoes. Signs it may be a scam include asking you for details that are not relevant or for unnecessary payment. Product testing should not cost you anything as companies pay postage costs.
Why do companies give away shoes for free?
Companies that give away shoes for free benefit from your feedback. By telling them what is good and what is not good they can refine their product. Many of these shoe companies specialize in creating quality footwear for athletes.
 
The more data they have the better the product they can create. This also means attracting a higher caliber of an athlete when arranging sponsorship. All these benefit the brand which is why product testers get shoes for free!
Why do I have to return the products?
When product testing you have probably noticed that you are required to return the shoes at the end of each test. This is because the company wants to see the shoes and run tests on them. Your feedback about your personal experience is invaluable. 
However, they also want to test them in their own labs to see how they have performed against their expectations.
The good news is that you can follow all the methods listed to regularly get free shoes for your own use. Apart from product testing, there are ways to get free shoes you can keep. Use them all to your advantage!
Are there any restrictions for getting free shoes?
Each company offering product testing will have eligibility criteria. Age limits, internet access, and not testing other products at the same time are common rules. Make sure to adhere to the rules in full to be a successful product tester.
Other ways of getting free shoes do not have as many rules. Work as hard as you like at earning free cash with Swagbucks. The Kuru and Foot Locker programs are excellent ways of rewarding loyal customers. Try them out to see if they are good for you.
Don't forget if you are a healthcare worker to claim your free Crocs!
Recommended: 343 Birthday Freebies Mega List
Awesome Ways To Get Free Shoes