Disclosure: This post may contain affiliate links. If you click on a link I may make a small commission at no extra cost to you. You can read the full disclosure here.
Last Updated on March 29, 2023 by Chris Panteli
How To Get Free PSN Codes
PlayStation launched in the US way back in 1995. If you were around at that time, then you probably remember playing classic games like Gran Turismo, Final Fantasy, Resident Evil, and Metal Gear Solid.
Today, PlayStation continues to be one of the best-selling video game consoles of all time. Indeed, the US video game market in 2022 alone is worth a staggering $95 billion.
Playing video games is a great way to relax, spend time with your buddies, or even earn a side hustle if you build a following.
However, buying video games can get expensive. The latest game often costs a lot of dollars.
Finding free PSN codes can save you a small fortune and means you can get free games. The big question is, how to get free PSN codes?
The PlayStation Network (PSN) is a digital media entertainment service provided by Sony Interactive Entertainment. It allows users to play games, listen to music, watch movies and TV shows, and socialize with friends. The PSN is free to use, but some features require a subscription.
What Is A PSN Code
PSN stands for PlayStation Network. A PSN code is a digital gift card that can be used for purchases on the PlayStation store. These codes are usually 10 or 12 digits long.
Using a PSN code means your purchase will be free or discounted. Another great reason to use PSN codes is it keeps your credit card information safe as you don't need to provide those details when using a PSN code.
If you're a parent of a PlayStation mad child, you might want to consider using PSN codes from now on. That way, your kid can't accidentally spend thousands of dollars using your credit card. They can only spend the amount given.
How To Use A PSN Code?
It's super easy to use a PSN code. Once you've bought or received a free PSN code, log in to your PlayStation account. Hit 'Redeem Codes' and enter your PSN code. Confirm you agree to the terms, and your account will be credited with the value of the PSN code.
Credit in your PlayStation account can be used for purchases in the PlayStation store.
How To Get Free PSN Codes
Now you know what a PSN code is, it's time to learn how to get free PSN codes. All the options listed here are legit ways to get free PSN codes.
Completing Tasks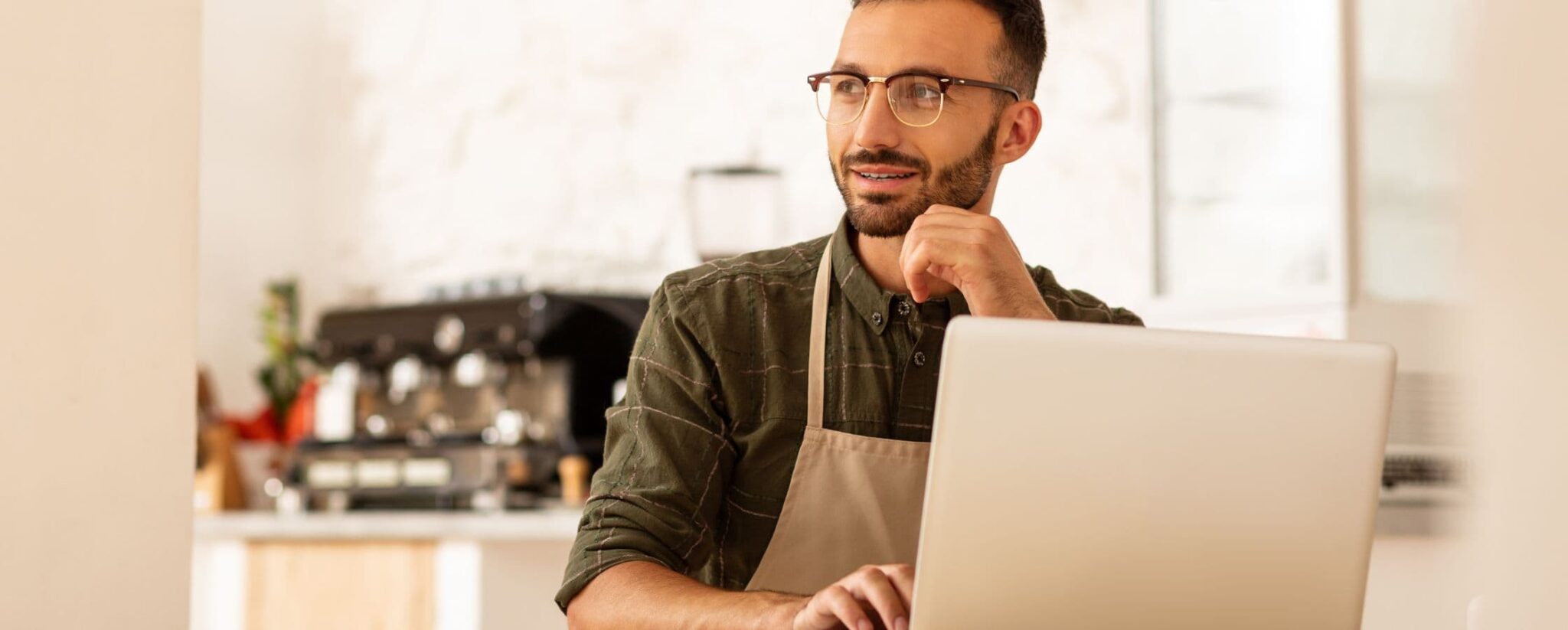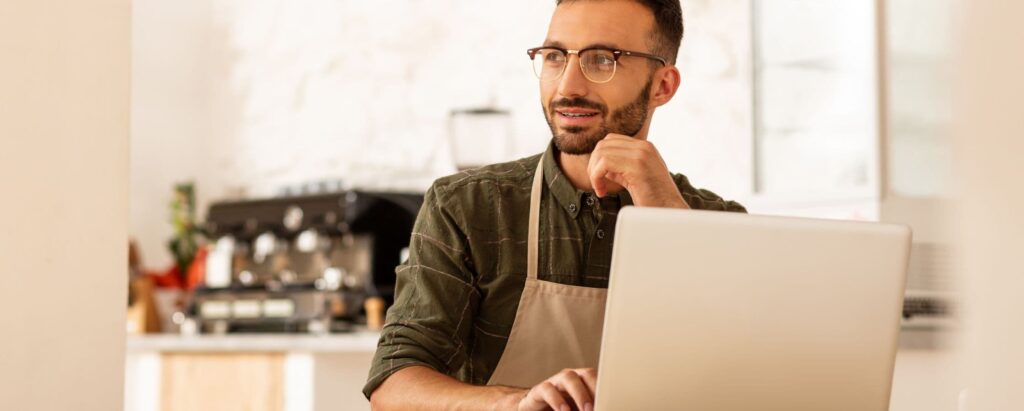 Completing simple online tasks is an easy way to earn free PlayStation codes. It works like this.
You sign up for a Get-Paid-To (GPT) website. GPT websites offer points for completing tasks. Tasks are usually easy things like watching a video or reading an email.
Once you've earned enough points, you can cash them out and use those rewards to claim free PlayStation gift cards. The great news is that there are many GPT sites out there, and you can sign up for as many as you like. Here are a few of the biggest to get started with.
InboxDollars
InboxDollars is free to join, and you get $5 just for signing up. Members earn rewards by completing surveys, playing games, reading emails, completing offers, and more.


Rewards can be taken as PayPal cash or Amazon gift cards. Once you've got your cash or gift card, then you can use that to get free PSN codes.
Recommended: InboxDollars Review: Ultimate Guide
Swagbucks
Swagbucks is a popular rewards site that offers the chance to earn cash or gift cards by completing online tasks. Right now, you can get $10 just for joining.
Tasks you earn rewards for include answering surveys, watching videos, and searching the web.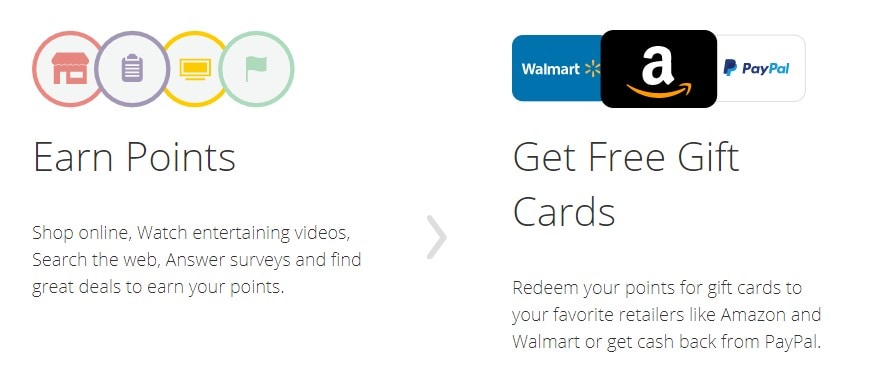 Points can be redeemed for PayPal cash or gift cards. PlayStation gift cards aren't available directly from Swagbucks. You can either use PayPal cash to get your PSN gift card or claim a gift card for a retailer that sells PSN gift cards, such as GameStop.
Either way, you get free PSN codes.
MyPoints
MyPoints is an awesome way to earn free money. New members can claim a $10 welcome bonus when they sign up.
You earn points by answering surveys, making purchases, and watching videos.


Points can be redeemed for gift cards or PayPal cash. If you claim a gift card, make sure to request one from a retailer that sells PSN codes. Or, simply redeem your rewards for PayPal cash and use that cash to get free PSN codes.
Recommended: MyPoints Review: Definitive Guide
Playing Games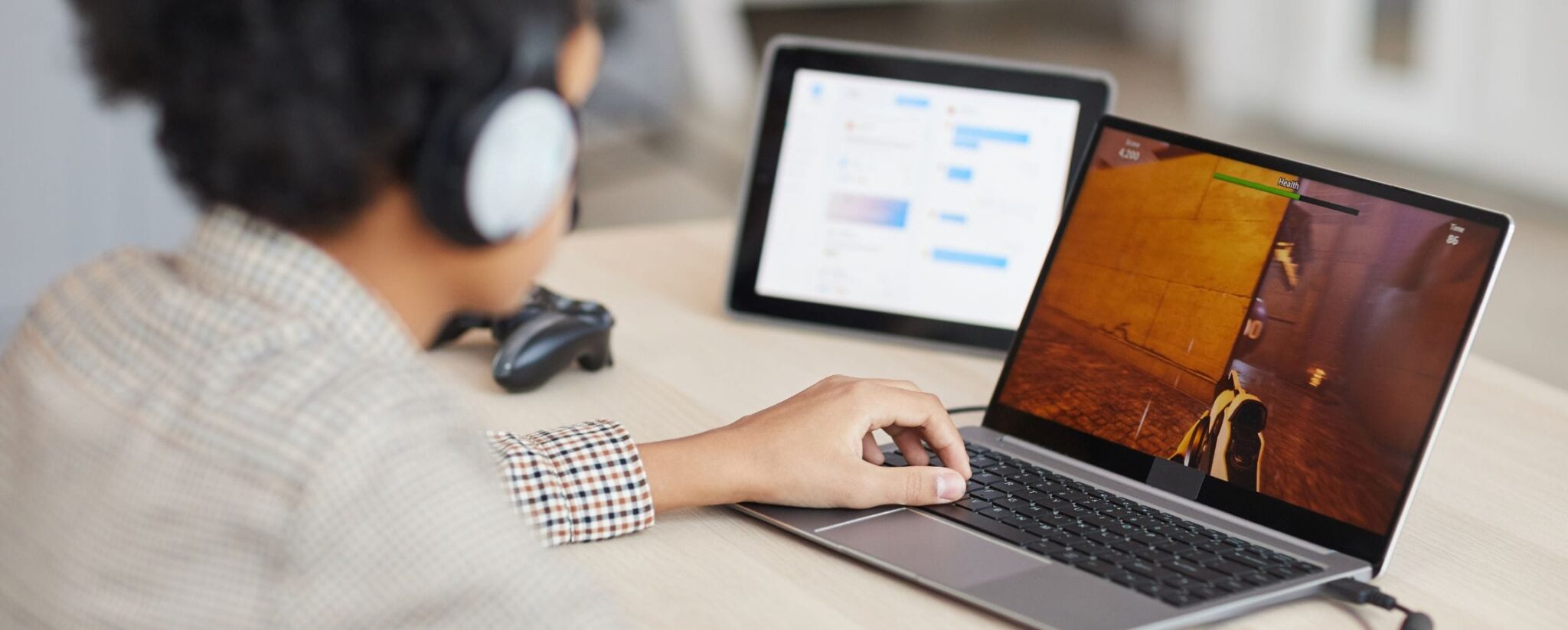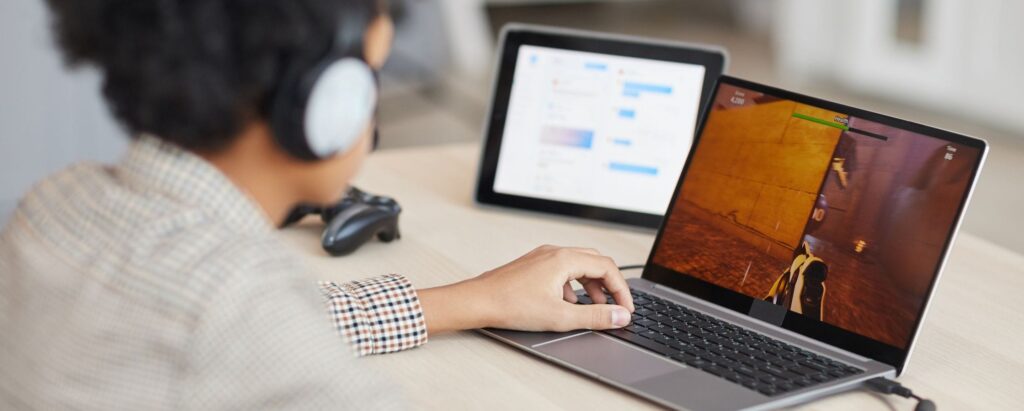 What better way for a gamer to earn free codes than by playing games? That's right; some neat apps will pay you to play.
Mistplay
Mistplay rewards mobile gamers for playing downloadable games, making in-game purchases, and completing other challenges.
The more you play, the more you earn.
When you reach the threshold for payout, you can claim a gift card. If a gift card for PSN is available, then you get your codes straight away. Otherwise, claim a gift card for another retailer like Amazon or Visa and use that gift card to get your free PSN codes.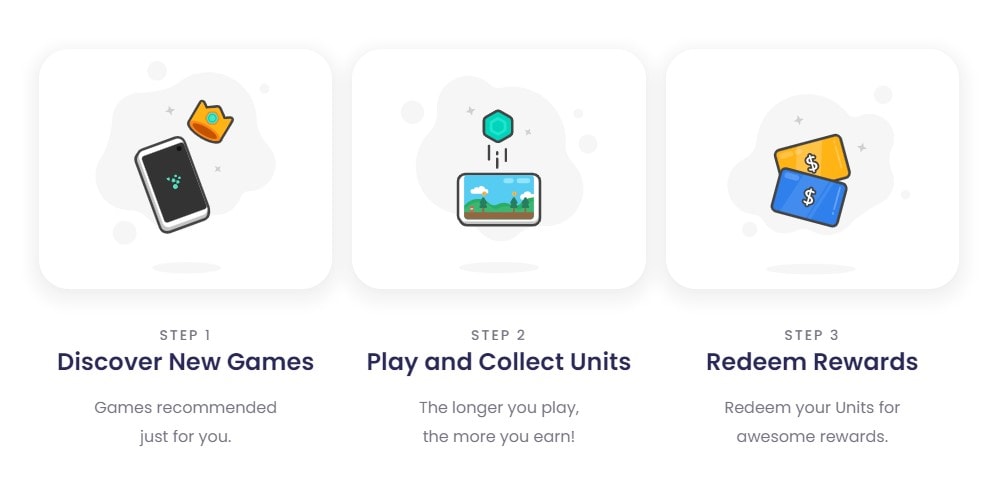 Mistplay is only available on Android. If you're an Apple user, then you'll need to try a different app.
Recommended: 17 Awesome Apps Like Mistplay
Recommended: Mistplay Review: Worth It?
KashKick
KashKick rewards members for completing tasks, including playing games. You can play as often or as little as you like and choose from many top games.


Once you've earned a minimum of $10, you can claim your cash. All payouts are made to PayPal, and you can use that cash to get your PSN codes.
Gamehag
Gamehag is available on both the Play Store and App Store. Plus, you can earn rewards playing on your PC too. That means however you play; you can claim those sweet rewards.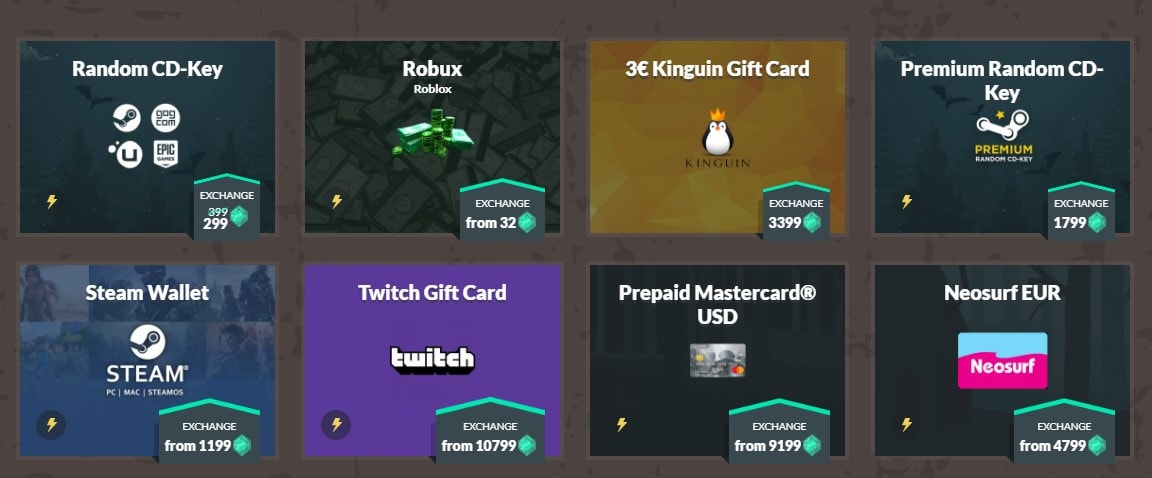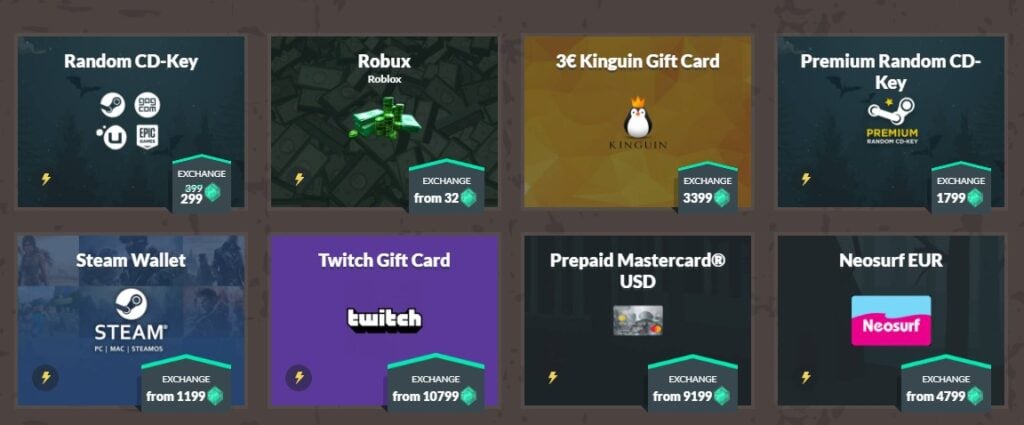 Rewards on Gamehag are earned by playing games, completing quests, and interacting with the Gamehag community. Mafia City, Game of Thrones, and Traffic Puzzle are a few of the games you can earn rewards for playing.
Once you've earned enough gems, you can cash out your rewards for gift cards that can be used to claim free PSN codes.
Answering Surveys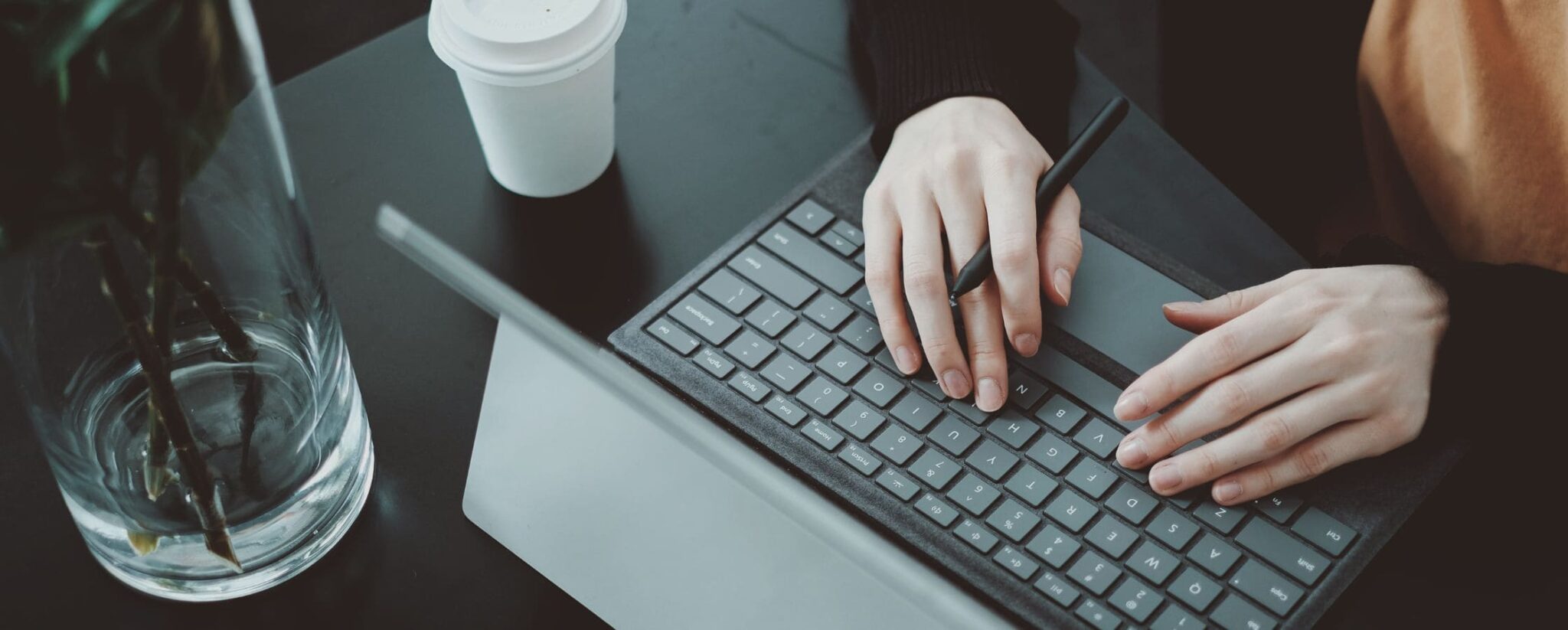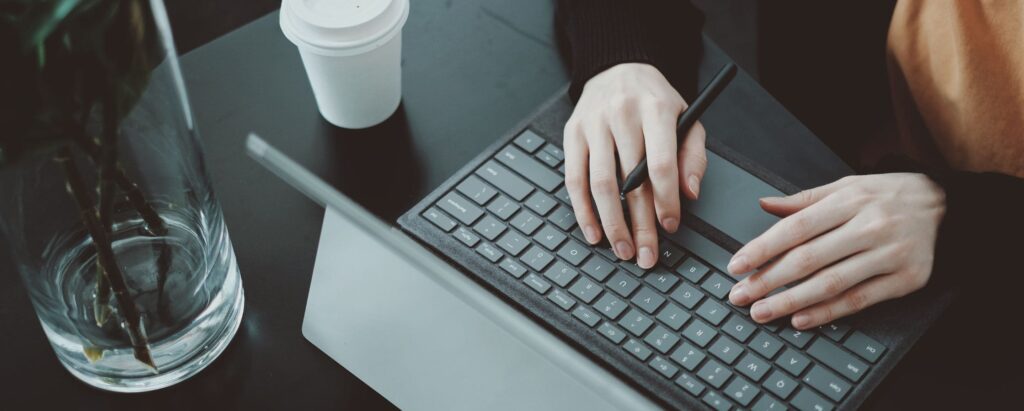 Companies use market research to get honest consumer feedback that helps them improve their products and services. Answering surveys is one way to earn a steady extra income. That extra cash or gift card can be used to claim free PSN codes.
Opinion Outpost
Opinion Outpost is free to join and rewards you with points for every survey completed. Businesses, governments, and other organizations fund these surveys because they want to know people's views about a particular product or service.

Points convert into rewards. You can choose from a variety of gift cards, including PayPal, Amazon, GameStop, or MasterCard.
Once you've got your gift card, use it to get your free PSN code.
Survey Junkie
Survey Junkie rewards survey-takers with points that can be used for PayPal cash or a gift card.
It's free to join Survey Junkie, and as a new member, make sure to complete your profile in full. You will get the best surveys for you once your profile is complete.
Rewards can be redeemed for Amazon, Walmart, Visa, PayPal, or bank transfers. Those rewards can be used to get free PSN codes.
Recommended: 15 Unbelievable Survey Junkie Hacks
Toluna
Toluna offers members the chance to complete surveys for some of the world's biggest brands. Amazon, Sony, Coca-Cola, and CBS are some of the household names you could be helping.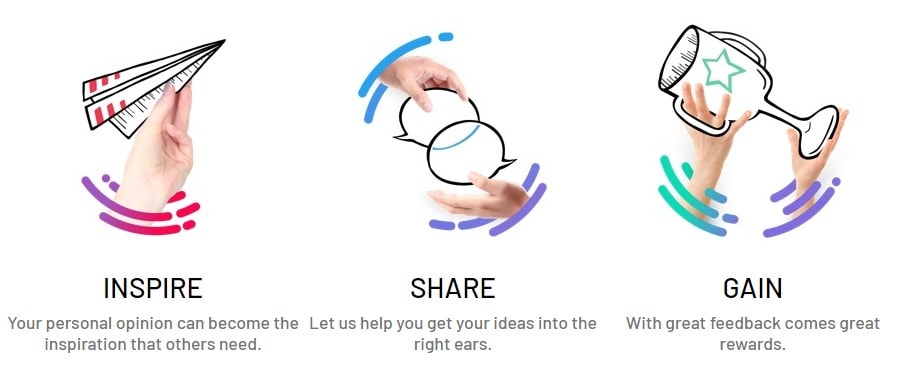 You earn points on Toluna by answering surveys, friend referrals, playing games, and creating content.
Points can be redeemed for rewards, including PayPal, Amazon, and Walmart. Once you've received your reward, you can use it to get your free PSN code.
Reward Programs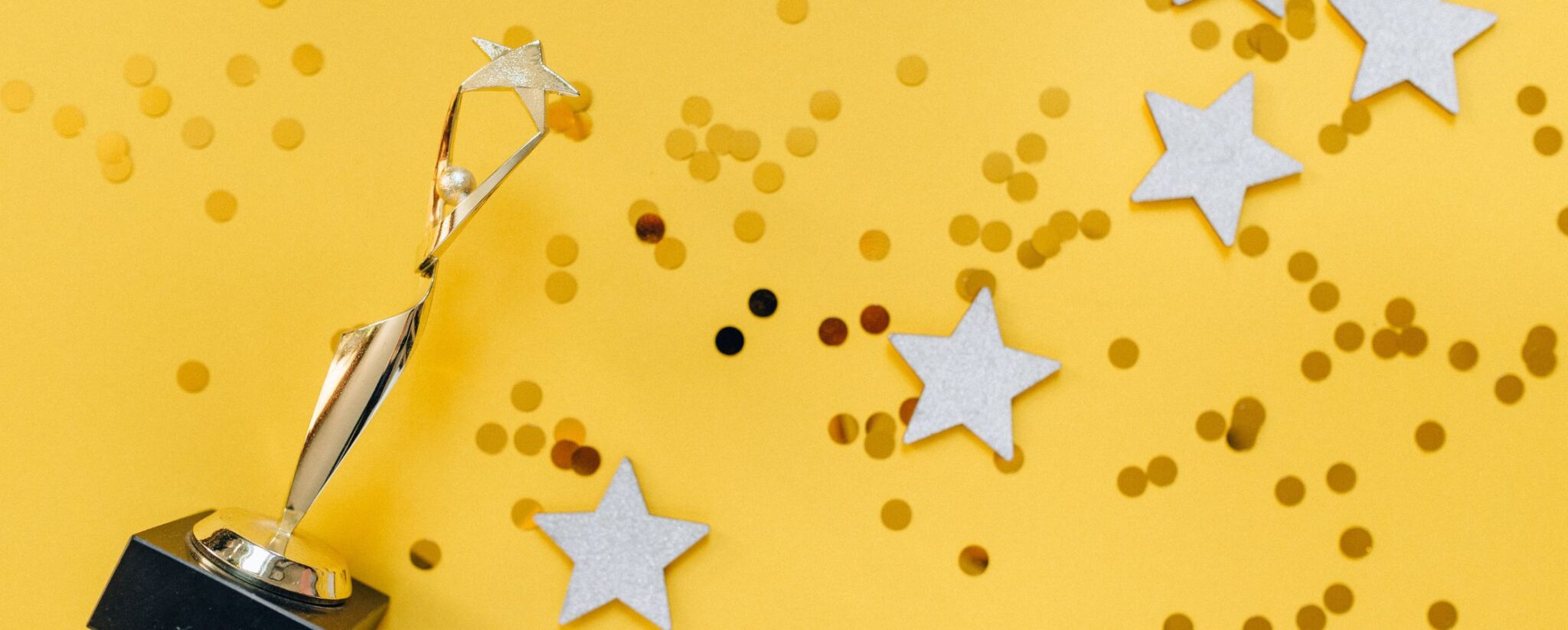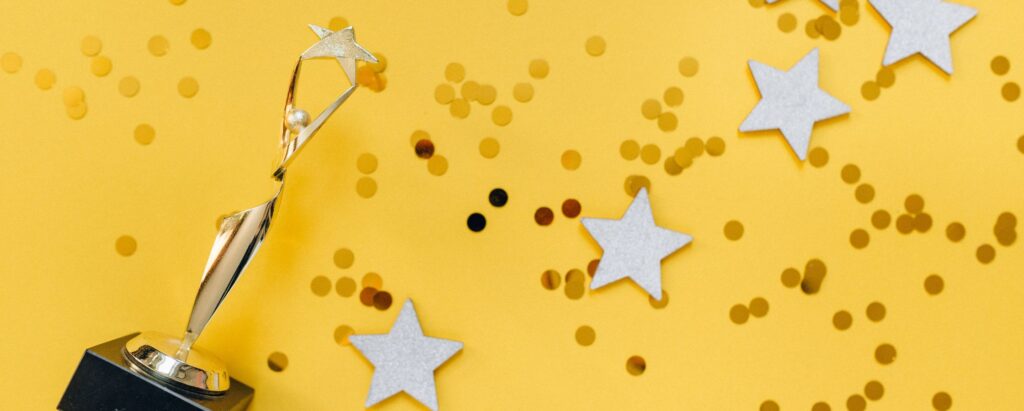 Reward programs are a great way to get free PSN codes. Plus, many offer exclusive discounts and offers. That means you can save money too.
Rakuten
Rakuten is a cashback system that you can use to earn free PSN codes. Start by adding the free Rakuten browser extension to your web browser. There is also a free Rakuten app available for download on the Play Store or App Store.
Every time you make a purchase online or in-store at a participating retailer, you earn cashback.
Payouts are made every 3 months via check or PayPal. That free cash can be used to get some free PSN codes.
Join Rakuten now for free and get a $10 welcome bonus.
Dosh
Dosh is a cashback program that awards cash back from over 10,000 retailers and 600,000 hotels worldwide. Walmart, Pizza Hut, Disney+, and Sephora are some of the big names you can earn cash back from.
You can download Dosh for free on the App Store or Play Store. One of the best reasons to use Dosh is that once you've set everything up, you don't have to do anything else. No need to remember to upload receipts or log in to claim cash back.
Dosh works by linking your credit and debit cards, then every time you use a card at participating retailers, cashback is automatically awarded. If you prefer paying using PayPal, Venmo, or other methods, then check in the Dosh app to see if that retailer supports cashback via your preferred payment method.
Once you've earned at least $25, then you can withdraw your cash. Withdrawals can be made to PayPal, Venmo, or your bank, or you can donate to charity.
That cash can be used to fund more free PSN codes.
Ibotta
Ibotta is a cashback platform that lets you earn up to 30% cash back from thousands of big-name retailers. Best Buy, Walmart, eBay, Old Navy, and thousands of other household names offer cash back via Ibotta.
When shopping in-store, you can link your loyalty cards to get cash back automatically. Uploading receipts using the Ibotta app is another way to claim your in-store cash back.
Online purchases can be tracked using the free Ibotta app or browser extension.
You can claim your earnings as cash straight to your bank account or PayPal. If you've earned at least $25, then you can request a gift card. That cash or gift card can be used to get free PSN codes.
Recommended:
Fetch Rewards
Fetch Rewards can be downloaded free from the App Store or Play Store. You can earn points by uploading a receipt from any store or restaurant. That's unlimited earning opportunities.
Bonus points can be earned by completing special offers, referring friends, and buying popular brands.
Points can be used for free gift cards. Those gift cards can be used to claim free PlayStation codes.
Giveways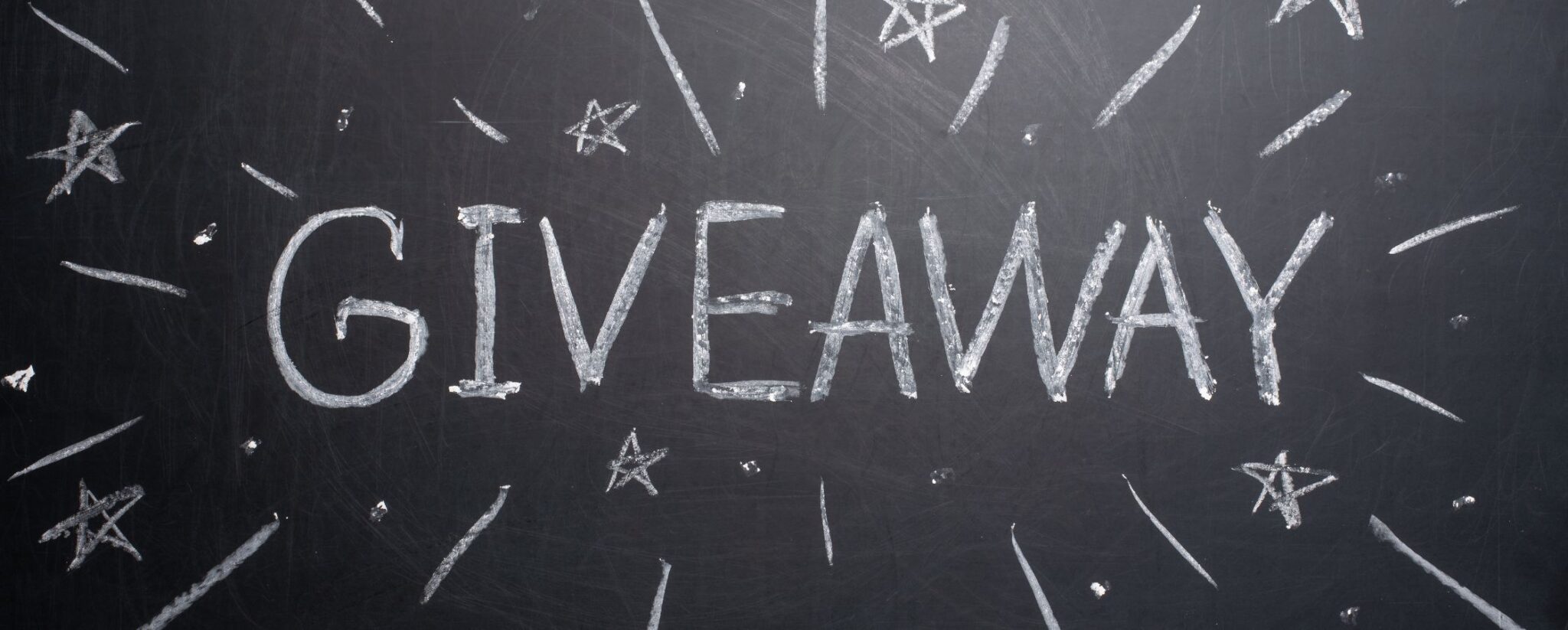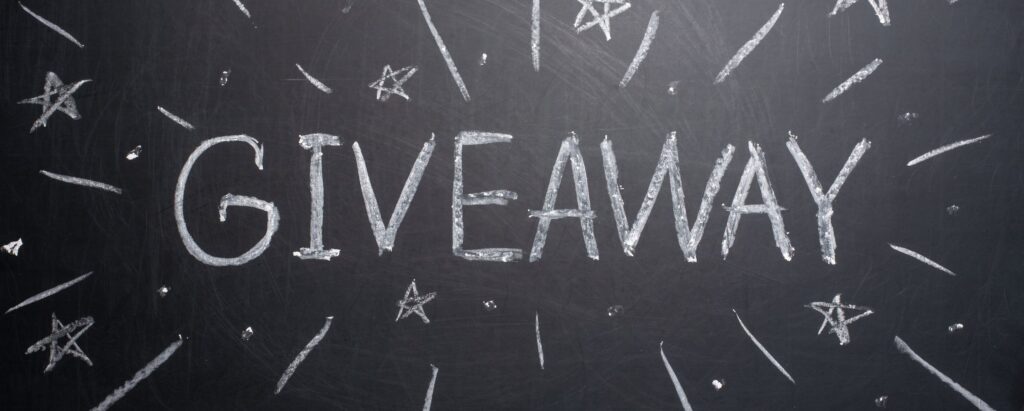 Getting something for free is a great feeling. Giveaways that reward you with free PSN codes are awesome because they're low effort, which means you've got plenty of time to do other things.
Gameflip
Gameflip is a dedicated gaming marketplace that connects gamers wanting to buy and sell games, gift cards, and other services.
You can buy discounted PSN codes directly from sellers on Gameflip. Or, you can use a GameStop gift card to get your free PSN codes.
If you have a stash of gift cards you don't plan on using, then why not sell them on Gameflip and use that cash for more PSN codes?
Raise
Raise is an online marketplace that lets members buy and sell gift cards. You can find a gift card here for pretty much anything, including PlayStation.
You can buy gift cards that save you up to 30% or buy full-price gift cards and get 15% cashback from Raise. That cashback can be used on Raise to fund future purchases. Buying PSN codes on Raise does mean saving money. Those savings mean you can buy more codes for free with the money that you haven't spent.
Social Media
Social media giveaways are commonplace. That's because social media influencers want to gain more followers and drive traffic to their partners. To do this, they often run giveaways to generate interest in their content.
Facebook, Twitter, Reddit, and Instagram feature creators that run many giveaways.
If you're looking for free PSN codes, the best thing to do is follow gaming or tech channels. These will be the most likely to run free PSN code giveaways.
Reddit works differently from other social media sites. You need to follow sub-Reddits dedicated to the topic you are interested in and not individual creators. For example, r/giveaways is a community of members that posts links to giveaways, sweepstakes, and contests. Some of these could be for free PSN codes.
Whoever you follow, make sure to switch on notifications. That way, you will never miss a chance to win those sweet free PSN codes.
Are PSN Code Generators Legit
Sadly, most PSN code generators are often a scam. Although some are genuine, there are so many that are trying to steal your data or infect your device with a virus that it's usually best to avoid any site claiming to generate PSN codes.
The PSN CODE GENERATOR Scam Site Experiment
Tap twice to load then open Video...
Instead, use the methods listed above to earn your free PSN codes. There's no reason why you can't sign up for multiple sites to earn as many free PSN codes as possible.
Spotting PSN Code Scams
Internet scammers are always finding new ways to trick you into giving away your personal information or accessing your bank details.
The best way to spot any scam, including PSN code scams, is to be vigilant.
Whenever you go to a site, you should check it's secure. Normally, a padlock icon is displayed on your browser to show the site is secure.
Other signs a site is genuine include easy-to-find contact details, reviews from other users, and that the site is not brand new.
A big red flag to watch out for is if you're asked for too much information. This might include banking details, credit card numbers, or too much personal information.
All the sites listed above are legit and only require what is needed. Use this as a guide when signing up for other sites not listed here.
FAQs
What's the best way to get free PSN codes?
Every option listed above is a fantastic way to get free PSN codes. You don't have to use just one; use as many as you have time for.
How can I get free PSN codes fast?
A great way to get free PSN codes fast is by claiming welcome bonuses. Many sites, including Swagbucks, InboxDollars, and MyPoints, offer free cash when you join. 
Sign-up, claim the free cash, and get your free PSN codes
What about Sony Rewards?
Sony Rewards gives out points every time you make a relevant purchase. For example, you earn points when buying a game from the PlayStation store.
Once you've got enough points, then you can redeem them for lots of awesome Sony items, including PSN codes.
What Is PlayStation Plus?
PlayStation Plus is a monthly subscription service. Subscribers to PS Plus can play online multiplayer games on PS4 and PS5.
PS Plus members can also get exclusive discounts in the PS Store. You can use the 14-day free trial to decide if PlayStation Plus is for you.
Recommended: 343 Birthday Freebies Mega List
How To Get Free PSN Codes