Disclosure: This post may contain affiliate links. If you click on a link I may make a small commission at no extra cost to you. You can read the full disclosure here.
Last Updated on December 26, 2022 by Chris Panteli
Free Baby Stuff
Children are crazy expensive. If you already have children or are expecting your first (congrats), you need to figure out how to afford everything they need.
Apart from their awesomeness, one great thing about having children is all the free stuff you can get.
That's right, parents and parents-to-be, companies can't wait to give away free baby stuff.
Why?
Easy. If you like the free stuff, you will hopefully carry on buying it.
By playing your cards right, you can drastically reduce how much you must spend on baby products. That's fantastic news about your bank balance.
Note: Many of these offers can be claimed by anyone. That means if you don't have your own children, you could request free baby stuff to use as gifts for friends or family that are having a baby.
Where Can I Claim Free Baby Stuff?
Claiming free baby stuff online is actually much easier than you think. Who said there was no such thing as a free lunch, hey? Additionally, there are a variety of places where expecting and new parents can claim free baby stuff. Local hospitals, for example, may offer free diapers, formula, and other supplies to patients. The government also offers a number of programs that provide free or discounted baby items. The most well-known program is the Supplemental Nutrition Assistance Program (SNAP), which provides food stamps to low-income families.
Can You Get Free Baby Stuff From Registries
Baby registries are an easy way to get free baby products. Diapers, baby welcome boxes, baby bags, coupons, and much more are popular freebies given away by baby registries.


Amazon, Babylist, Walmart, and Target are a few big brands that give away amazing free stuff when you join their baby registries. It's free to join a baby registry, but a purchase may be necessary to qualify for free baby stuff.
Recommended: 16 Legit Cash App Games That Pay Real Money
Where Can I Get Free Diapers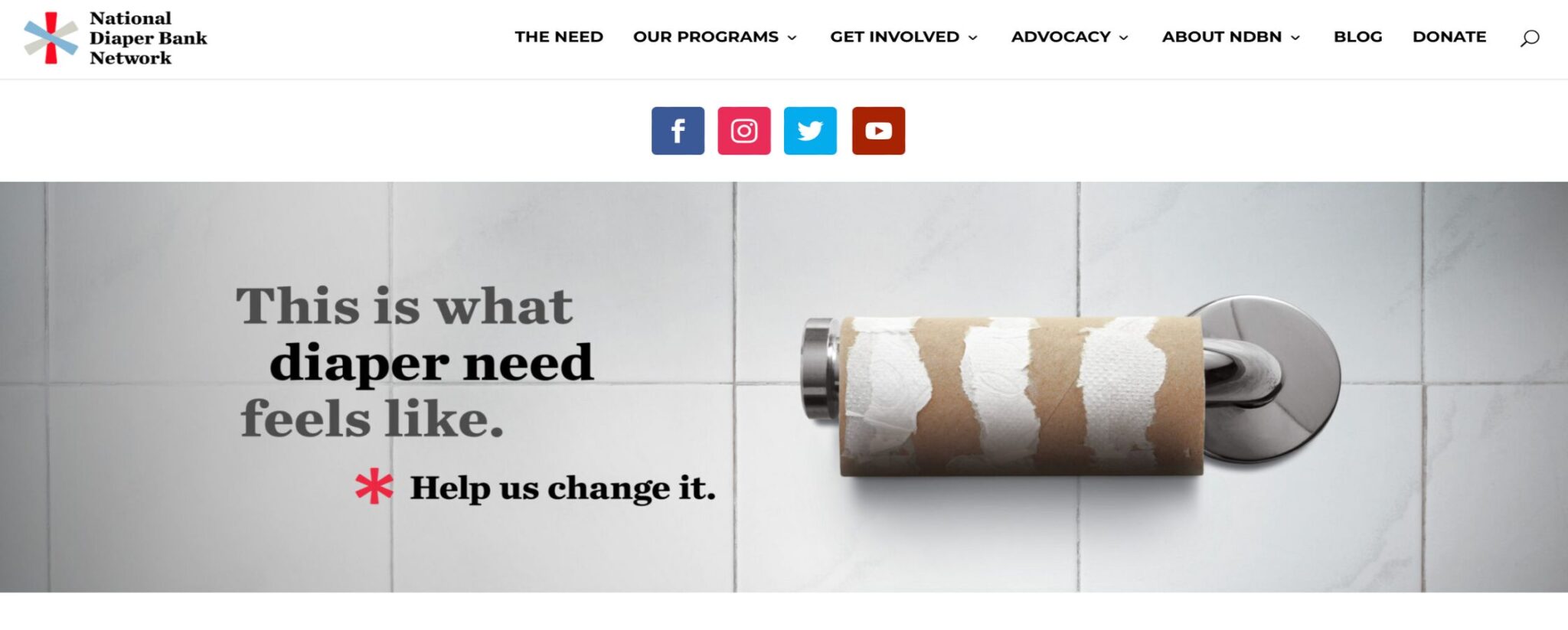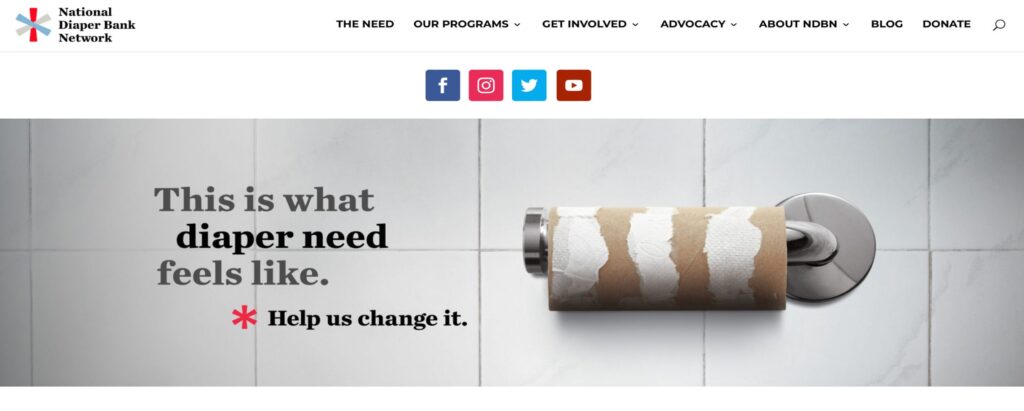 Diapers can be costly. Especially as you must constantly buy them. Claim as many free diapers as possible to save some much-needed cash.
Registry welcome boxes often include free diapers. Local groups online often have moms giving away diapers for free. Usually, because the baby has outgrown the diapers, they were using. Facebook, Craigslist, and Nextdoor are all worth following to find free diapers and other free baby stuff.
Lots of brands give out freebies or discounts when you sign up online. Pampers, Huggies, and The Honest Company offer a variety of items simply for subscribing.
Another great resource is the National Diaper Bank Network. Low-income parents can get excellent assistance.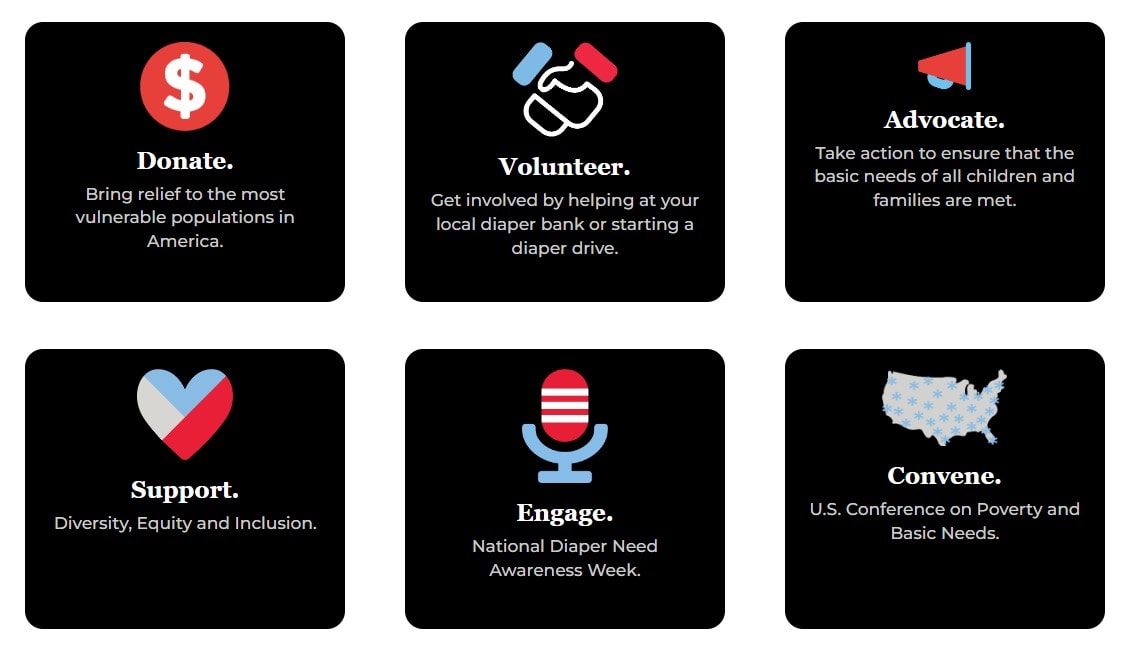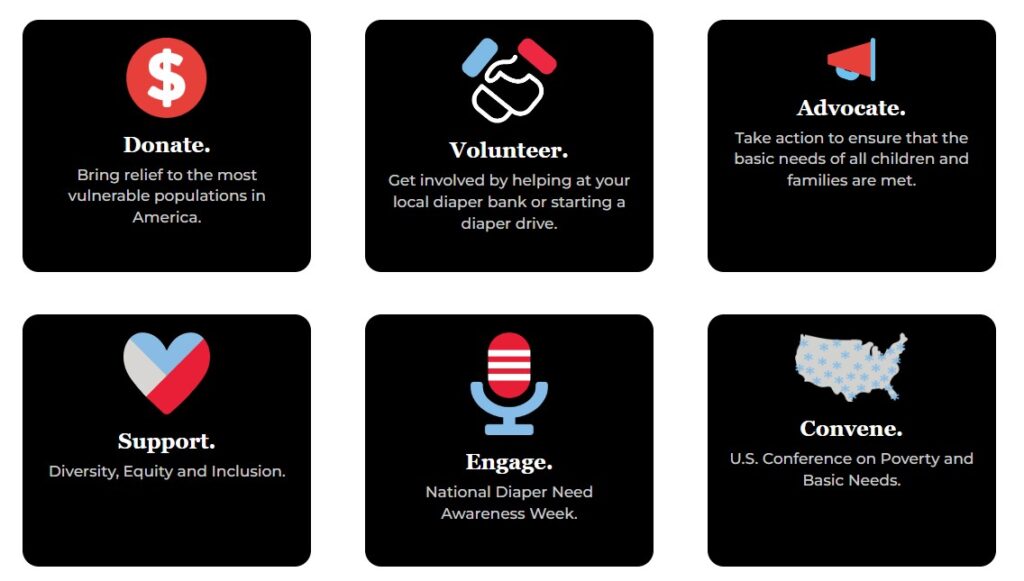 Huggies run a program called the Huggies No Baby Unhugged program. To get your free pack of diapers and wipes, simply sign up for this Huggies reward program and share a photo of yourself and your newborn.
If your baby is over 4 weeks old, you will be sent coupons instead.
Can I Get Free Stuff While I'm Pregnant
Pregnancy can be tough, but the arrival of your beaming baby makes it all worthwhile. In the meantime, anything that can make pregnancy easier is more than welcome.
You will be delighted to learn that you can get free stuff while you're pregnant. Free stuff that can make pregnancy and postpartum easier is a win for moms everywhere.
Aeroflow offers free support wear for both pregnancy and postpartum moms. You could get:
Maternity support bands
Compression socks
Postpartum recovery garments
Provided you qualify, shipping is free. That means you could get this stuff completely free.
Motherhood is another excellent resource for expectant moms. You do need to make a purchase first, either online or in-store. Once you've made that purchase, you will be sent a free gift bag packed with goodies, including things like:
Diapers
Formula
Breastfeeding pads
Bottles
Baby lotion
Compression socks
How To Get Your Free Amazon Baby Box
To get your free Amazon baby box, you just need to follow a few simple steps.
First, you need to create an Amazon Baby Registry. You must add a minimum of one item from every category to your Amazon Baby Wishlist.
Once you've created your Amazon Baby Registry, the next step is to spend a minimum of $10. Babies need so much stuff that spending $10 is super easy. By the time you've bought some diapers, wipes, and baby lotion, you'll have far exceeded $10.
Now you've completed steps one and two; it's time to claim your free Amazon baby box.
Once you've claimed your welcome box, it will be shipped directly to you. The contents are a surprise, but there will be suitable stuff for both baby and parents.
Amazon family members can also receive extra discounts on essential items like diapers and share Prime benefits with other members of the household.
What's In An Amazon Baby Box
The Amazon baby box is packed with quality samples that both mom and baby will love. Some of the items you may receive include:
Diapers
Bottles
Baby wipes
Diaper rash cream
Breast pads
Baby shampoo 
Claim Another Free Baby Box
You can only claim one free baby box from each retailer. However, there is no limit to how many free baby boxes you can claim altogether.
By claiming as many baby boxes as you can, you not only have plenty of free baby stuff, but you save yourself some much-needed cash.
Here are a few more baby boxes you can claim.
Buy Buy Baby
To get a free goody bag from BuyBuy Baby, you need to create a baby registry online. Once you've created your baby registry, you can visit any Buy Buy Baby store and claim your free goody bag. What's in the bag, I hear you ask?
The goody bag may include any of the following:
Wipes
Diapers
Lotions
Bottles
Coupons
Target
The Target welcome kit valued at approximately $100 is given out once you've created a baby registry. You must create your baby registry online first, then head to your nearest Target store to collect your welcome kit.
Included in the Target welcome kit are samples and coupons for both mom and baby. Plus, you get a 15% discount coupon to purchase any remaining items from your baby registry within 8 weeks of the baby's due date.
Walmart
Create a Walmart baby registry to claim a free baby box.
The Walmart baby welcome box is valued at approximately $40 and includes items such as diapers, wipes, baby wash, and bottles.
Babylist
To get a free Babylist Hello Baby Box, there are a few simple steps you need to follow. Start by creating an account and baby registry with Babylist.
Next, you must add at least six items to your baby registry. A minimum of three items must be from the Babylist shop and at least another three items from other stores.
Once you've set up your baby registry, you must make a purchase of at least $10. You will be required to pay a $9.95 shipping fee and any applicable taxes.
Now you can claim your Babylist Hello Baby Box, which may include some of the following:
Diapers
Pacifiers
Wipes
Bibs
Coupons
Free Baby Stuff
Free baby stuff is everywhere once you know where to look. Here are a few top links for legit offers for diapers, formula, and other essential baby freebies.
Free Diapers
Cuties are offering free diaper samples. All you need to do is give your email address, and they will contact you to arrange the delivery of your baby freebie.
Free Breast Pump
Aeroflow, as we mentioned earlier, also offers a free breast pump. To claim, you must have insurance, but if your insurance is adequate, then Aeroflow will liaise with your insurance provider to send you a free breast pump.
Free Baby Formula
The Enfamil Family Beginnings program is free to join and offers a superb range of free stuff. Formula samples, discount coupons, and free expert advice all make up part of the free package worth an estimated $400.
New members of Similac can receive up to $400 worth of free baby stuff.
That includes free baby formula samples and coupons for baby formula. Other freebies you may receive include a photobook, discounts, and essential tips.
Free Baby Stuff
Nanobébé sends one free sample kit with no purchase necessary. Included in the kit are a pacifier, breastmilk storage bags, and nursing pads. You must pay a shipping fee, but these high-quality baby items are completely free.
Hey, Milestone used to be known as Noobie Box and offers free sample boxes covering every stage from pregnancy onward. Pregnancy, newborns, babies, toddlers, big kids, and moms are the current categories you can choose from. You only need to pay shipping fees.
What's in the box? Each sample box will vary depending on the age range, but as an example, here's what might be included in a newborn sample box right now:
Pacifier
Breastmilk storage bags and nursing pads
Hooded towel
Diapers
Wipes
Baby wash & shampoo
Teething relief
Sleep mist
A gift card, exclusive offers, and deals from selected partners
Net Parents provides exclusive free samples on a monthly basis to members. The program is free to join, and you will receive free baby samples such as baby food, discounts, and coupons.
Exederm provides skin care products for babies. To claim your free samples and coupons, head to the Exederm website and fill in the form.
Sample Source is free to join and sends members a free baby sample according to their profile. Although samples aren't guaranteed, if your profile matches with baby and parent samples, then you will be sent those samples if available.
Free Prenatal Stuff
During pregnancy, making sure you're getting all the vitamins the baby needs is important. To help with this, VITAFOL is giving away a free sample of prenatal supplements.
Nestle Baby gives away a free sample of Nestle products that can be beneficial for a healthier pregnancy.
To redeem this offer, you simply need to join the Nestle Start Well Stay Well club. If you already have a baby or a toddler, then you can choose a free sample of Nestle cereal or formula instead.
Other Ways To Get Free Baby Stuff
All the offers listed above are easy ways to get free baby stuff. However, there are some other ways to get free baby stuff that many people don't realize. Here are a few top suggestions.
Start by asking your OBGYN or baby's pediatrician if they have any free baby stuff you can have. Many companies provide doctors with free samples that you can benefit from. Formula, diapers, and baby lotions are common samples that many doctors can give out for free.
Lots of companies are happy to send potential customers free samples. You just have to ask! Send an email or a DM to any baby companies you are interested in trying out. You could get free samples or coupons by doing this. Try Cetaphil Baby, Thrifty Food, and Seventh Generation.
Second-hand baby stuff can save you a fortune. Most people just want to clear the clutter and will sell baby stuff cheap. Check out yard and garage sales for cribs, high chairs, strollers, and bags of baby clothes. These are likely to be cheap or even free.
Online groups are another great source of free or extremely cheap baby stuff. Facebook groups, Craigslist, and online recycling groups can be goldmines if you need anything. That includes free baby stuff.
Federal programs that support babies and new moms may be available in your area. Formula, diapers, and other necessities may be available for free. For more advice, head to the US Government website and find out what you may be entitled to.
Free Baby Apps
Baby apps can be a great tool for tracking milestones during pregnancy and babies' development. These free baby apps that are available on the App Store and Play Store are a must for moms and dads everywhere.
Recommended:
Baby Center Pregnancy Tracker
The Baby Center Pregnancy Tracker app is free and gives you a ton of helpful stuff. Pregnant people can benefit from the following:
Learn about baby growth
Tips for dealing with pregnancy issues such as morning sickness
Recording your growing baby bump
Monitoring baby's movements
Childbirth classes
Once your baby has arrived and you've got a newborn on your hands, then you can use the tracker for things including:
Tracking baby's growth
Recording memories
Feeding tips
These are just the highlights. The app is packed with many more features, including help for anyone trying to conceive and a Baby Center community to connect with other moms.
You can get the Baby Center app on the Play Store and the App Store.
Pampers Club
Pampers Club lets parents earn coupons and Pampers rewards. To do this, download the free app and scan the code found in packs of Pampers, diapers, and wipes. Other features of the Pampers Club app include a milestone tracker, parenting tips, and special offers.
Pampers Club is free on the Play Store and the App Store.
Contraction Timer And Counter
With over 1 million downloads on the Play Store, this free Contraction Timer and Counter app is a popular choice.
The app lets you track your contractions which means you can monitor your labor and go to the hospital at the right moment. For moms planning a home birth, tracking contractions is an essential way to know which stage of labor they are in.
Contraction Timer and Counter are free on the Play Store and the App Store.
The Bump Pregnancy & Baby Tracker
The Bump Pregnancy & Baby Tracker is jam-packed with amazing features. Highlights include:
Tracking baby's growth
Prenatal planner
Pregnancy and parenting advice
Suggestions for baby names
Exclusive offers
The Bump Pregnancy Tracker can be downloaded free on the Play Store and the App Store.
Recommended: Best Selling Brands On Poshmark
FAQs
Does free baby stuff save much money?
The average cost of raising a child to 17 is a whopping $233,610. Finding free baby stuff, a free product, or discounted items can save you thousands of dollars. Starting this money-saving habit can help you reduce the cost of raising your child.
Are these offers for free baby stuff legit?
Yes! Every offer listed in this post has been checked and is legit.
How do I avoid scams?
The biggest risk of scams is when dealing with offers via Facebook or other online groups. Never send anyone money before seeing the item. Plus, make sure all meets are arranged at a public place.
Will these free samples all be sent by mail?
Many of these offers for free baby stuff will be sent in the mail. There will be some you need to collect in person. Notably, when buying second-hand stuff at yard sales or on Facebook, you will often need to pick up the stuff in-person.
Are these free samples full-size?
Yes! Many of these samples are full-size. That includes baby boxes from big brands such as Amazon.
How many of these offers can I claim?
Although most offers can only be claimed once. There is no limit on how many offers you can claim. To save the most money, you should claim as many offers as possible!
Help! I'm moving to the UK, can I get free baby stuff there?
Yes! Once you're resident in the UK, you can claim free baby stuff from various retailers.
To get you started, check out the Boots Parenting Club, Emmas Diary, and the SMA Baby Club. Also, to save you some confusion in the UK, you will be called a free mum instead of a mom.
Do Babies R Us Still exist?
Sadly, Babies R Us no longer exists in the US. However, Babies R Us was bought by WHP Global and has started opening new stores around the world. Hopefully, that will mean a return to the US for Babies R Us sooner rather than later.
Recommended: 343 Birthday Freebies Mega List
Free Baby Stuff