Last Updated on October 23, 2022 by Chris Panteli
Expensive Items That Are Worth The Money
Shopping for any product brings up one massive question: Do I buy the cheap version? Or, do I spend big and (hopefully) buy a superior product?
Not all expensive items are worth it, but there are occasions when a cheaper version is the right choice. Plus, saving money is always worth doing!
However, you can get expensive items that are worth the money. Splashing the cash on big-ticket items can be a good investment when they are worth it. That's because they often last longer and do a better job.
To get you started here are some essential items that although expensive are totally worth the investment!
The Benefits of Buying Expensive Items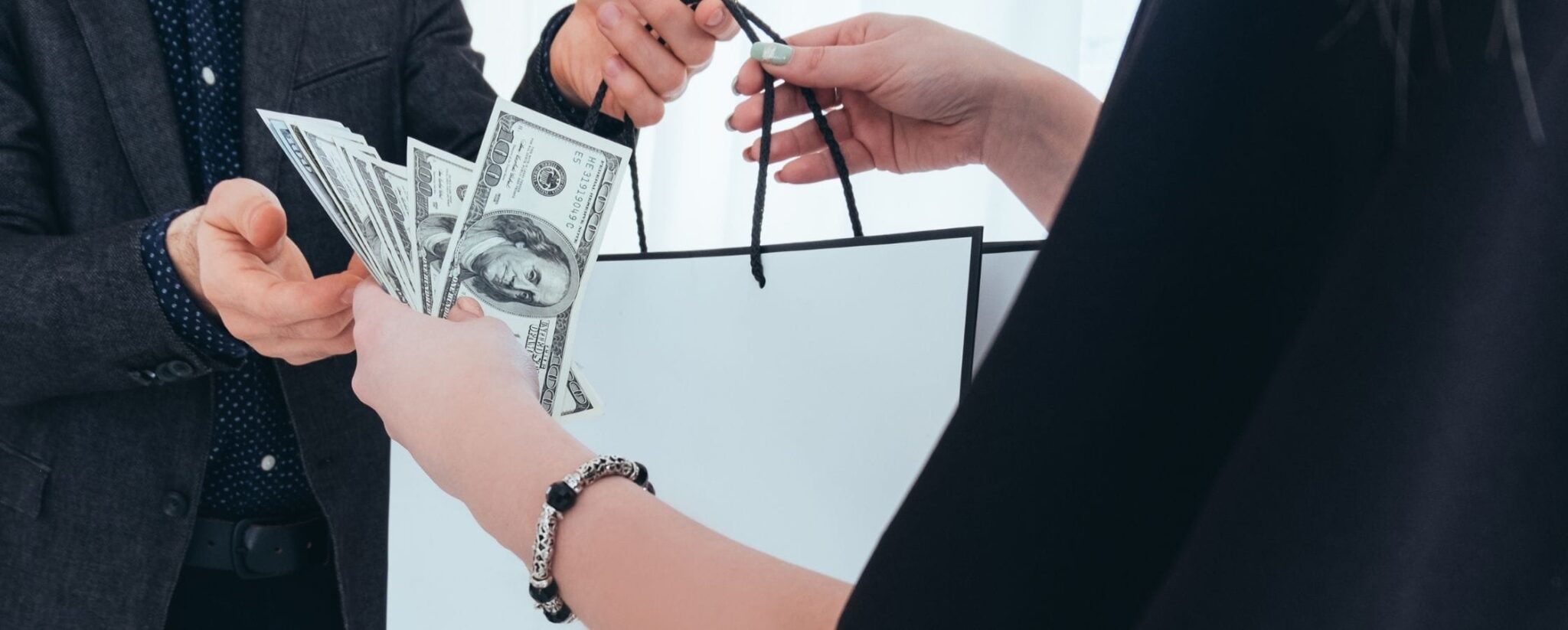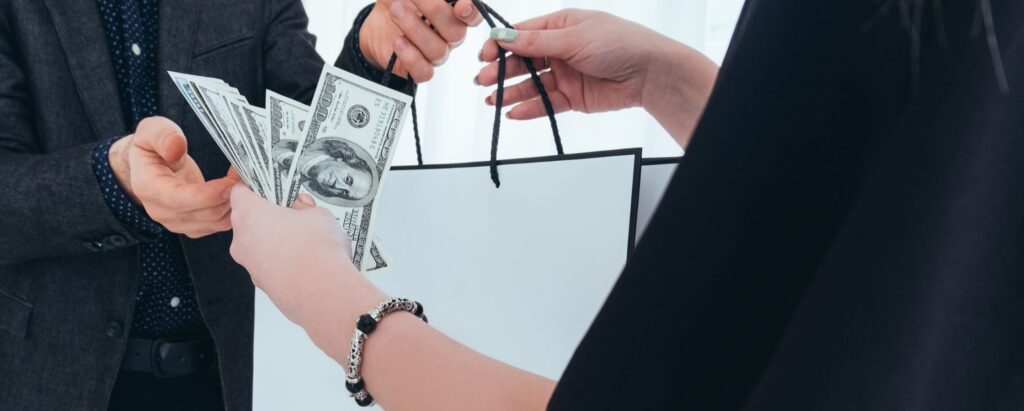 Buying expensive items can have many benefits. Typically, expensive items are high-quality products. They are made using the best materials or parts and will have a much longer lifespan than cheaper versions.
The longer lifespan means the item won't need replacing or repairing for a long-time. Cheaper versions may break down quicker and need replacing. Buying an expensive item can save you money in the long run.
For example, you buy a cheap pair of shoes for $30. They need to be replaced every three months meaning you spend $120 a year on shoes. An expensive pair of shoes might cost $100 but they last for 2-3 years. That higher investment upfront saves you money over time!
Expensive items can also provide a big boost to your mental health. Studies have shown that treating yourself can improve your well-being. Take a look at expensive items you own, they usually look nicer, make you feel great when using them, and are your first choice when deciding what to use.
A final benefit for buying expensive items is the resale value. Products made by brands with a strong reputation not only retain value but often increase! Leaving an inheritance for your children or having things to sell when you need cash fast are all easier to do with expensive items.
Let's sum up the benefits of buying expensive items:
Usually, last longer
Made using high-quality materials
Saves money
Boosts mental health
High resale value, often more than the original purchase price
21 Expensive Items That Are Worth the Money
Now you know why expensive items are worth the money, here is a list covering some expensive things you can buy that will improve your life.
1. Apple Airpods
These days wearing wired earbuds or using speakers just seems old-fashioned and clunky. Wearing wireless earbuds makes everything much easier!
Want to listen to music while working, running, or exercising? That's easy with wireless earbuds as you can move freely with no wire getting in the way!
Tired of holding a handset while on a call, especially long ones? Problem solved by wearing wireless earbuds. Now you can walk around, carry on working, or finish your coffee whilst chatting!
Apple Airpods is a must if you want high-quality sound and the ability to be free from wires!
Don't worry Android users, you can also get quality wireless earbuds for your devices.
2. Electric Toothbrush
Looking after your teeth can save you a fortune. Rocketing costs mean many can't afford dental coverage. Even with insurance, the average cost of the dentist can set you back an eye-watering $1000 or more.
Switching to a good electric toothbrush can literally save you thousands of dollars. That's because a high-end electric toothbrush will always do a far superior clean than a manual toothbrush.
Combined with regular check-ups, cutting down sugary snacks, and flossing, your teeth will be in much better shape!
3. Fridge
The humble fridge revolutionized food storage in our homes. No longer did people need to shop daily, now you could stock up and food would keep for weeks!
Buying a cheap fridge may seem like a good idea as you save money upfront. Warranty fees may feel like a con sometimes. You can buy another cheap fridge, right? Or, get it repaired?
You could buy another fridge, but here are two reasons why that's bad. In the long run, it's more expensive and it's also bad for the environment.
When I was younger I thought buying cheap fridges was a good idea. When I realized how much I was spending on repairs or new fridges it dawned on me I could have bought a more expensive fridge that lasted!
I'm happy to tell you that I invested in a good fridge that I still use 9 years later. Plus, as I got the warranty it got repaired for free when a repair was needed.
Take the time to find a good fridge, maybe even a smart one that can reorder for you when certain items get low!
4. Amazon Prime
Amazon is a company that divides opinions. Having said that, if you are looking to save money investing in an Amazon Prime account is a good idea.
A slick user interface makes the shopping experience on Amazon seamless. Users of the app can order from anywhere with one click!
Millions of items qualify for Prime delivery. If you order regularly the savings on delivery fees will far outweigh the cost of Amazon Prime. Plus, Amazon Prime includes lots of other benefits like music, TV, and unlimited photo storage.
5. Mattresses
The average person in the United States spends about 11 hours a day in bed. That's almost half your life! Most of that time will be spent sleeping. The rest is doing other activities like watching TV, reading, or scrolling on your phone.
Given how much time you spend on a mattress, spending the money to get a good one is vital! Here's why.
A fantastic mattress means better sleep. It will also provide back support making you feel like you are sleeping on a cloud. Waking up refreshed and ready to attack the day is an awesome feeling.
The right mattress reduces pressure on your back, neck, and joints. Investing in a mattress means better support for your body reducing the chances of pain and injury.
Poor sleep can lead to all kinds of problems including:
Moodiness
Cognitive decline
Tiredness during the day
Poor mental health
Getting a good night's sleep is essential for mental and emotional well-being.
Buying a good mattress is better for your bank balance. A cheap mattress is often pricey but will need replacing much sooner. Buying a more expensive mattress usually means getting much more use out of it!
6. MacBook Air
If you work or study from home, then a good laptop is a must. Sure cheap ones exist but they are cheap for a reason! They may not have the latest tech meaning they are slow, can't store much, and break faster.
Spending money on a decent laptop brings lots of benefits. Faster load times and more storage space mean you can work (or play) longer and better.
Online learning or work meetings are here to stay. A better laptop should have no trouble staying connected. No frustrating dropouts to worry about anymore!
An Apple Macbook Air ticks all the boxes if you are looking for a high-end laptop. Stylish, high-tech, and packed with incredible features. Switching to a high-end laptop like this will leave you feeling like you are living in the future!7.
7. Knives
You can't beat owning a good-quality knife set. It makes life in the kitchen much easier!
First, cutting and chopping are much faster, saving you time. Think about all the times you try to cut through something using a dull knife. You almost end up hacking through it! With a good knife, most things can be sliced through in one go.
Food presentation is important. You may have heard the saying that we eat with our eyes. Cutting up food using a good knife means the slices will look a lot sharper and neater on the plate. Much nicer to look at than food that looks like it's been through a mangler!
Cutting and slicing using a good knife are often safer. That's because trying to chop using a dull knife can lead to frustration and a potential accident.
Get yourself a good knife set that comes in a block. You will thank yourself once you have the right knife for every job. Also, don't forget to keep them sharp!
Why not check out the 17-piece Home Hero knife set and block. The set includes 13 knives, scissors, a peeler, a knife sharpener, and a knife stand. It looks fantastic and you can wow guests with your culinary skills in the kitchen!
8. Roomba
Time is something we all want more of. Thanks to modern technology we can often get devices to jobs for us that frees up more time.
Introducing the Roomba – this innovative helper will take care of all the vacuuming for you! Depending on which model you buy, some can empty themselves as well!
Not only do you not have to vacuum anymore, but you don't have to handle clean up either. These nifty devices can be set to vacuum when you're away, are adjustable for different floor types, and pick up pet hair.
9. Safe
Getting yourself a home safe may not be high on your list of priorities. However, you should give serious consideration to getting one. Keeping your cash, valuables, and important documents secure can be worth the money of buying a safe.
Using a safe gives greater protection from burglars or nosey family members as valuable items can be securely stored. Fires can break out at any time and if you live in a high-risk area of wildfires, then a fireproof safe can save important documents, irreplaceable family photos, or family heirlooms.
Buying a safe can even save you money! Home insurance could be cheaper by declaring valuable items are kept securely locked away.
The MAGLAG safe has ample room for documents, jewelry, cash, and other items. You can mount it on the wall or floor of your home office and secure it with a digital keycode. In the event you forget the code, there is an emergency key that can be used to open the safe.
10. Beats Headphones
Beats Headphones are a must-have if you want a superior listening experience. These superbly designed headphones provide a premium playback experience with maximum clarity, balance, and breadth.
Battery life is up to 40 hours! You could listen all day if you want to.
The ear cups are completely adjustable allowing a more comfortable listening experience. Fantastic for long periods of use. As Beats are now owned by Apple, the headphones connect well with Apple devices.
11. Breadmaker
Do you love the smell of freshly baked bread? Is there a better feeling than tearing off a piece of bread from the still-warm loaf to dip in your delicious homemade soup?
Making your own bread is easier than you think if you treat yourself to a breadmaker. The machine does the hard work for you. All you need to do is put the ingredients in!
A breadmaker will mix, knead, and bake the bread for you. Now you can have delicious fresh bread any time you want for minimal effort.
The Zojirushi home bakery and breadmaker can make a loaf of bread in a little over 2 hours. Simply put the ingredients in and use your time to do something else! When you come back you will have fresh bread ready and waiting. Yum!
12. Electric blanket
Electric blanks like this one from Fane can be a wonderful way to stay warm, save money, and improve your health.
Central heating is a terrific invention of the modern world, but heating the whole house can get expensive. Switching to an electric blanket means you don't need to use central heating as often. This is both cheaper and more environmentally friendly.
Buying an electric blanket made using high-quality materials may be costly upfront, but the investment is worth it. That's because better materials retain heat and you will use less electricity!
Heat is often used to treat aches and pains. Arthritis, frozen shoulder, and sciatica are common ailments that improve when heat is applied directly. Wrapping yourself up in a heated blanket can reduce pain, boost sleep, and improve your circulation.
13. Pillow
Buy yourself a good pillow and thank me later! Not only is a good pillow more comfortable, but it provides vital support to your neck and back.
Your spine has natural curves that need proper support. If your neck and back are aligned properly when sleeping, you will sleep better and have fewer issues such as back pain or joint stiffness.
These Utopia bedding pillows are ideal regardless of your preferred sleeping position. Back, stomach, or side sleepers can all enjoy a good night's rest on these comfy pillows.
14. Sunlight Alarm
Speaking from personal experience I can promise you that a sunlight alarm is one of the best things you can buy yourself.
You will notice that several items on this list are focused on improving sleep quality. That's because sleeping well is essential to having a healthy life and improving mental health.
Buying a sunlight alarm like the Hatch Restore I use does help you sleep better. Craft your own personalized routine for going to sleep and waking up. You can even choose your favorite sunrise color to wake up to naturally each day.
15. Coffee Bar
Coffee enthusiasts should absolutely treat themselves to a fancy home coffee machine.
A quality cup of coffee to start the day is heavenly. Make sure to treat yourself to premium coffee beans too!
Making your own coffee saves money as well. Daily trips to the coffee house can get pricey. Especially if you buy several cups a day or extras!
Get yourself a travel cup and you can enjoy your coffee anywhere!
The Ninja Coffee Bar has 4 brew styles plus a frother. Treat yourself to lattes, macchiatos, or americanos anytime you want.
16. Cookware
Buying expensive cookware is a sound investment. Not only will it last a lifetime, but the cooking experience is better too. Premium cookware is often easier to clean, durable, and looks nicer in your kitchen.
Do you fancy yourself as the next Thomas Keller or Guy Fieri? If you do, then you need to get yourself some quality cookware!
Le Creuset makes a fantastic range of cookware that looks amazing and lasts a lifetime. Functional, practical, and made from quality materials this set will be a purchase that you never regret!
17. Blender
Eating well is made much easier by getting yourself a good blender. Smoothies, fruit juices, and sauces can be made in minutes.
Blenders can also be used for chopping fruit and vegetables. If you need to save time, then using a blender instead of a knife is the way.
If you've got kids, then getting them to eat fruit and veg is a battle most parents have. Using a blender you can put in what you like and call it juice! A great way to get nutritious food into your little ones.
The iCucina blender is a great choice if you want professional-looking results. Soups, smoothies, juices, and more can be easily made in moments.
18. Rug Doctor
Carpets, rugs, upholstery, pet beds, mattresses, and more all need cleaning at some point. Failure to maintain them means they will need to be repaired or replaced much earlier.
Buying a Rug Doctor can help keep your carpets and other items in excellent condition. In many cases, they will look new!
These innovative devices leave professional cleaning results. Not only will your home look great, but it will smell fresh too!
19. Foot Massager
Looking after your feet is important for a number of reasons. Whether you live a sedentary lifestyle or you are on the go 24/7 a foot massager can be life-changing.
A foot massage can boost circulation. If you suffer from medical conditions like diabetes, then improving circulation with a foot massage before bed is recommended. Reducing high blood pressure is also a benefit of regular foot massages.
Treating yourself to a foot massage can aid relaxation, reduce the risk of foot or ankle injury, and help with conditions like flat feet.
The RENPHO foot massager has multiple settings to give you a professional foot massage. It's easy to use, hygienic and has space for most foot sizes.
20. High End Desk Chair
Looking after your back is one of the best presents you can give yourself. Prolonged sitting is known to contribute to back pain and posture problems. Upgrading to a quality desk chair can solve these issues.
Spinal support means you can maintain good posture while working. This prevents back, neck, and muscle aches.
Ever suffer leg cramps after sitting for a long time? A reason for this can be poor circulation. Using a high-end desk chair helps maintain good circulation meaning no leg cramp!
Sitting comfortably in a temperature-controlled chair is great for boosting productivity. Think about it, if you're not constantly fidgeting because you're uncomfortable, then you will be more productive. Your energy levels, motivation, and ability to concentrate will all significantly improve thanks to sitting in a good chair.
The Herman Miller Classic Aeron Chair is one example of a high-end chair that provides fantastic comfort for long periods. Fully adjustable, lightweight, and with lumbar support it ticks all the boxes for a comfier working experience.
21. Home Security System
Getting a home security system can be a fantastic investment. Your valuables will have extra protection – double if you keep them securely stored in a home safe!
Modern systems let you see what's happening at home when you aren't there. If you travel a lot for work you can have peace of mind that everything is OK at home. Many insurers often quote a cheaper rate for those that have a home security system. Getting one for your home could save you money!
The Frontpoint home security system includes a doorbell camera, door and window sensors, and you can subscribe to 24/7 professional monitoring.
You can control the entire system using the app and view live video from anywhere. Home assistants are compatible too. Use your voice to control everything with Alexa, Google Home, or Siri.
Recommended: 67+ Genius Things To Sell At School To Make Money
FAQs
Expensive Items That Are Worth The Money