Disclosure: This post may contain affiliate links. If you click on a link I may make a small commission at no extra cost to you. You can read the full disclosure here.
Last Updated on December 10, 2022 by Chris Panteli
Selling Stickers on Etsy
So, you're looking for a side hustle, and you've heard that people are earning money by selling stickers on Etsy, and you want to join the club. That's amazing! But the big question is – how do you start off?
The truth is, in spite of the apparent simplicity, there are several types of stickers you can sell. These can include organizing stickers to stickers that are straight-up pieces of art.
Do stickers sell well on Etsy?
Stickers are a fun and easy way to personalize anything. They're also great for those who want to start their own small business. When it comes to selling stickers on Etsy, it's all about the design. You'll need to use your creativity and come up with something that is eye-catching and unique.
This means you have loads of opportunities to become a seller in the sticker business. All you need to do is think of the designs, work out how to make the stickers, and finally sell them.
Thus, if you wish to learn the art of selling stickers on Etsy to generate an additional source of income, this guide is perfect for you! I will tell you how you can launch an Etsy sticker shop, what are your sticker options, and much more.
Let's get started!
Why Open A Sticker Shop on Etsy?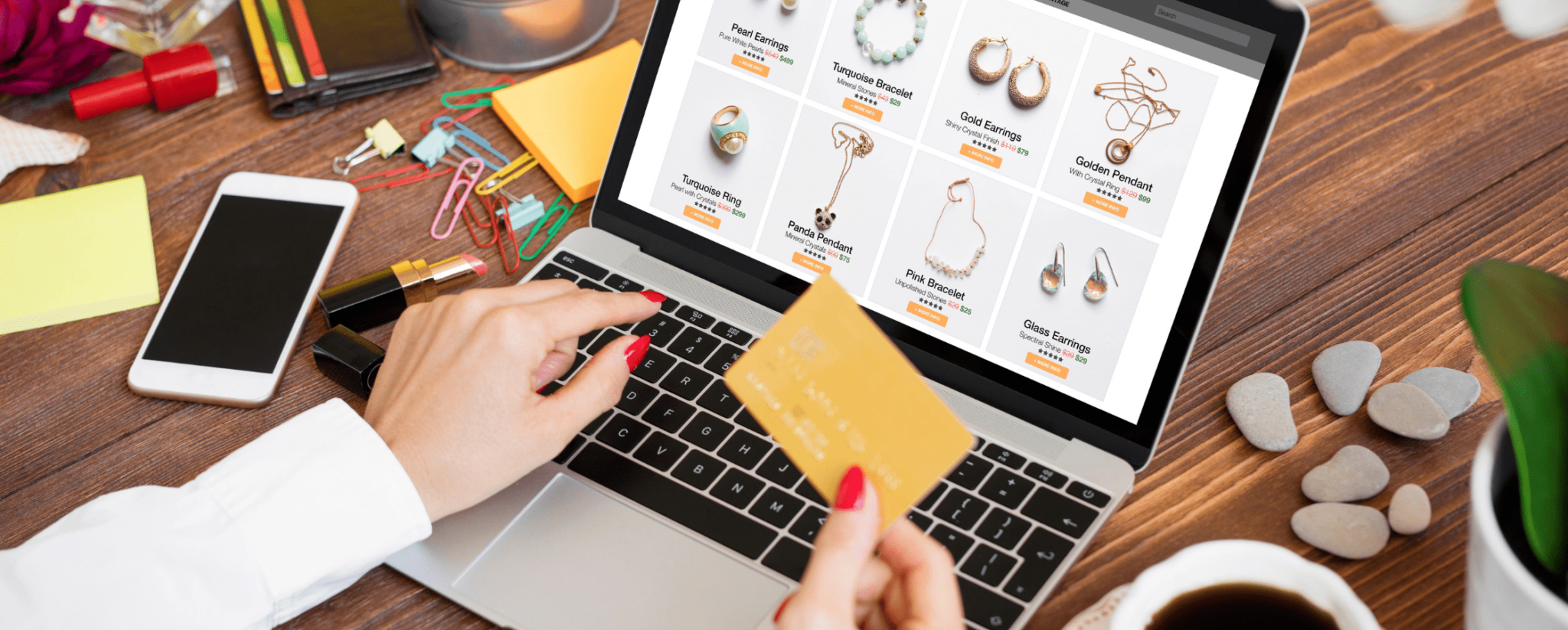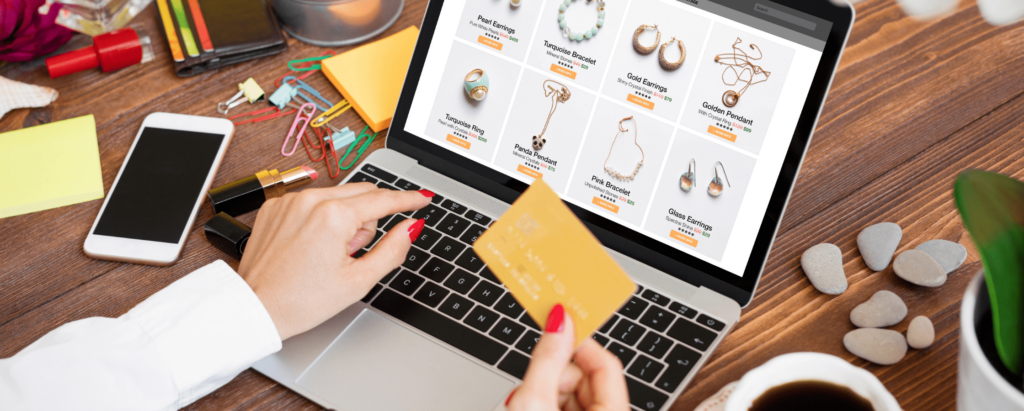 Stickers have continued to be a huge trend on Etsy in 2021 as people search for unique and fun designs to customize their possessions.
Now, you can also sell stickers on sites such as Redbubble or Teespring that let you create print-on-demand stickers to sell online. Print-on-demand markets like these are definitely an option.
Nevertheless, even though there are multiple platforms where you can sell your stickers, here are some reasons why Etsy is a perfect choice:
Sizeable Existing Market. Plenty of people are already making money by selling stickers on Etsy. For a lot of buyers, Etsy is the one-stop-shop to buy artwork of all kinds, and stickers aren't an exception. This is even backed by research. As per CedCommerce, collectables and art are the top-selling product on Etsy. In fact, Within The Flow ranked stickers as the number one best selling item on Etsy in 2021.
Shipping. Etsy gives sellers discounted rates with USPS delivery service. Thus, selling on Etsy will help you save money as opposed to selling by yourself.
Personal Storefront. With Etsy, you have full control over your Etsy shop. For instance, you can pick your images, write detailed product descriptions, add videos to your listings, give discounts to repeat customers, and also pay to advertise your listings.
How Much Can You Earn By Selling Stickers on Etsy?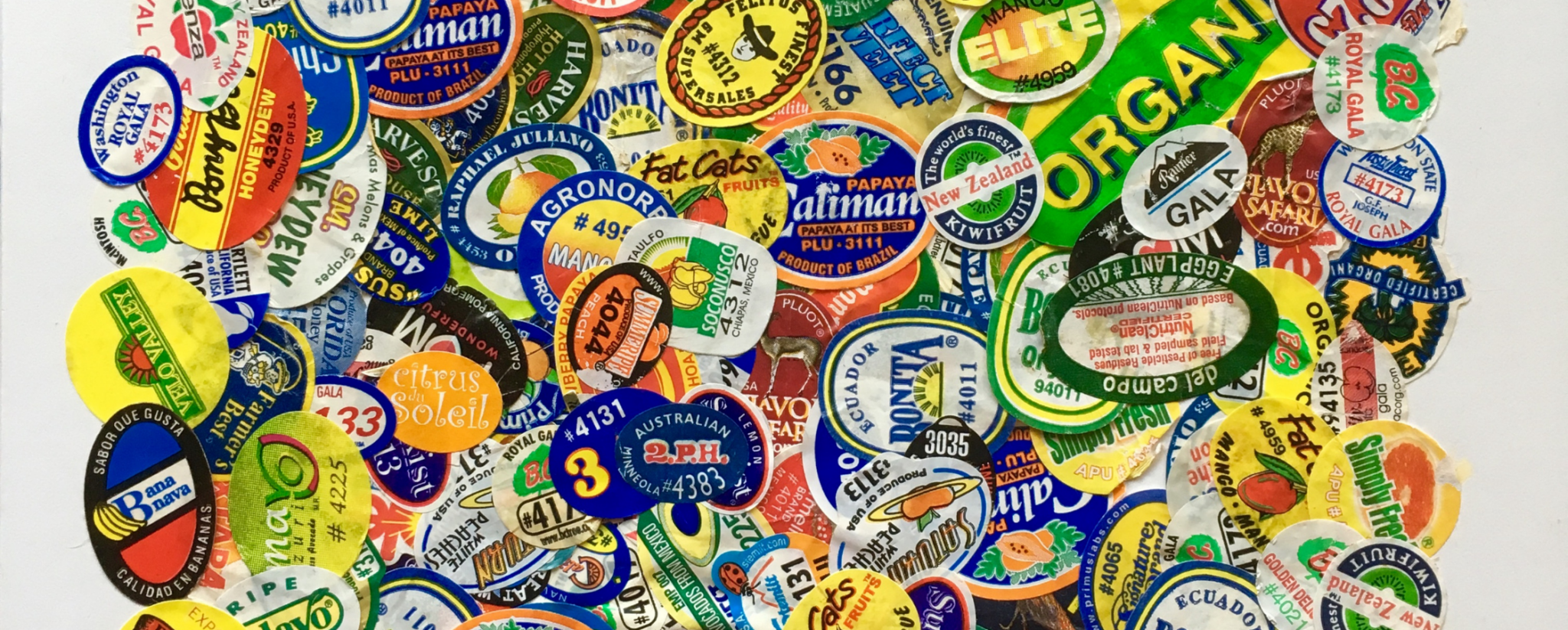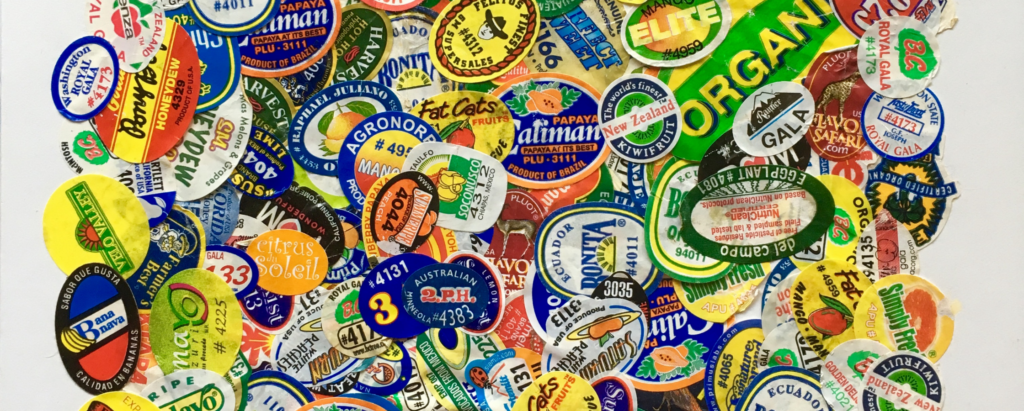 How much you ultimately earn depends on your product price, production cost, store ranking, design popularity, among various other things.
I won't spend time discussing cryptic answers or give you vague values. Rather, I will list down some actual statistics:
Mama and Money says that she earned $2,681.75 in sales in her first two weeks.
Blogger Shay Budgets said she made almost $30,000 a year by selling budget planner stickers on her Etsy shop.
AnnaKateGifts is estimated to have made more than $25,000 in sales in her first year.
This just highlights the potential. If you browse Etsy's marketplace for more sticker niches, you will discover other top sellers with thousands of sales.
In simple words, you can sell stickers on Etsy full-time and potentially earn thousands of dollars. But remember that, like every side hustle, you need to invest time and effort to achieve the results you desire.
Recommended: 67+ Genius Things To Sell At School To Make Money
Cost of Making Stickers
Before I discuss how to earn money by selling stickers on Etsy, let's take a look at how much it may cost to make stickers.
The costs will differ based on which route you opt to go and the tools you buy. You can choose to make them entirely by yourself or outsource certain parts of the process.
To create stickers by yourself, you will need the following things:
All of the costs mentioned above add up to $1377. Remember, this is just a rough estimate based on the most common products and tools other sticker makers use.
If you outsource the design process, you will need to spend nearly $392 on sticker paper, printer, and cutting tools.
If you outsource both the design and printing process, your costs will depend on what your selected retailer charges you.
Cost of Selling on Etsy
Creating an Etsy shop is absolutely free, but if you don't know, Etsy charges various fees. Here is what you need to know about these fees:
Listing Fee
Etsy charges $0.20 on each listing you publish. You will have to pay this fee regardless of whether your product sells or not. Keep in mind that you will have to pay an extra $0.20 if the product sells as a sort of re-listing fee.
Transaction Fee
When a product from your shop is sold, you will automatically be charged 5%. This 5% is essentially a transaction fee of the product's sales price.
Shipping Fee
This might or might not apply depending on the shipping option. As an Etsy seller, you have the option to buy shipping labels to send out the customer orders, and this extra fee is covered by the customer at a flat rate. 
Recommended: How to Start a Pack and Ship Business | Guide
Taxes
Whether you are selling a physical or digital item, you will have to pay taxes for the said item. The amount of this tax will depend on the product and the state you live in.
Making Stickers to Sell on Etsy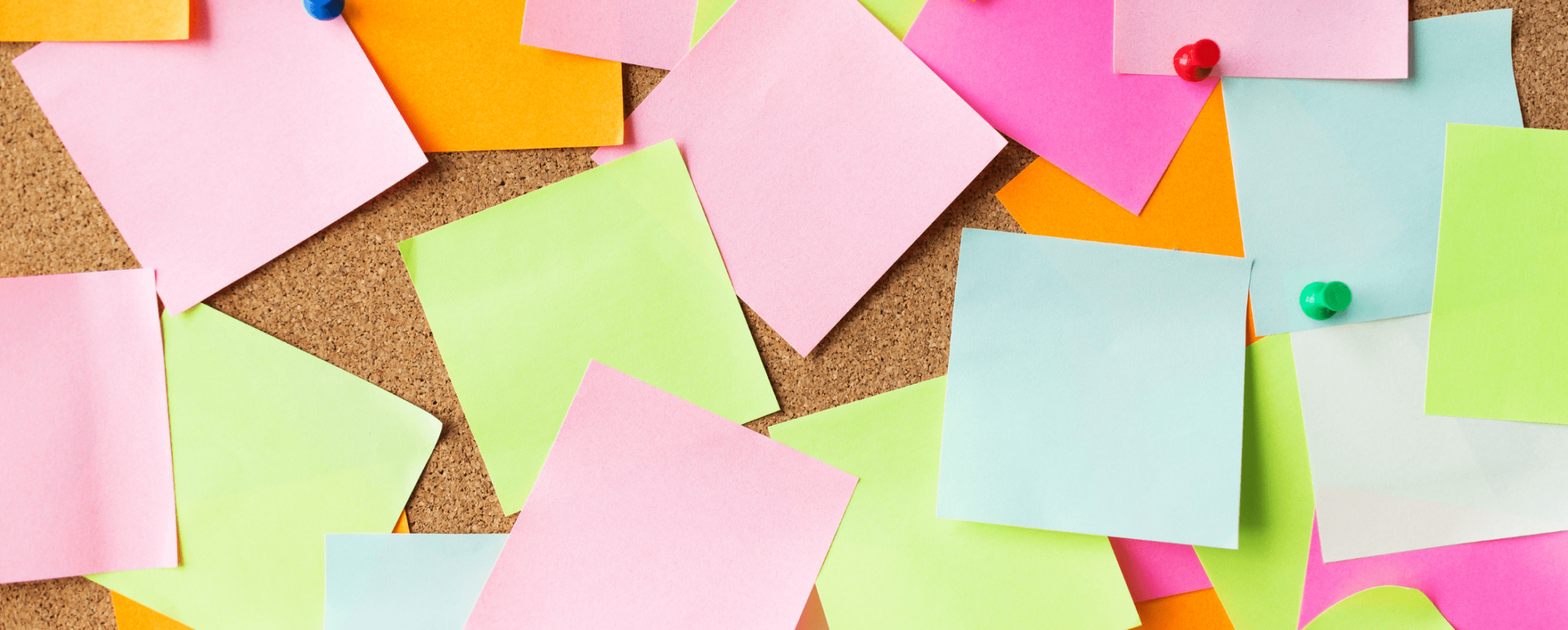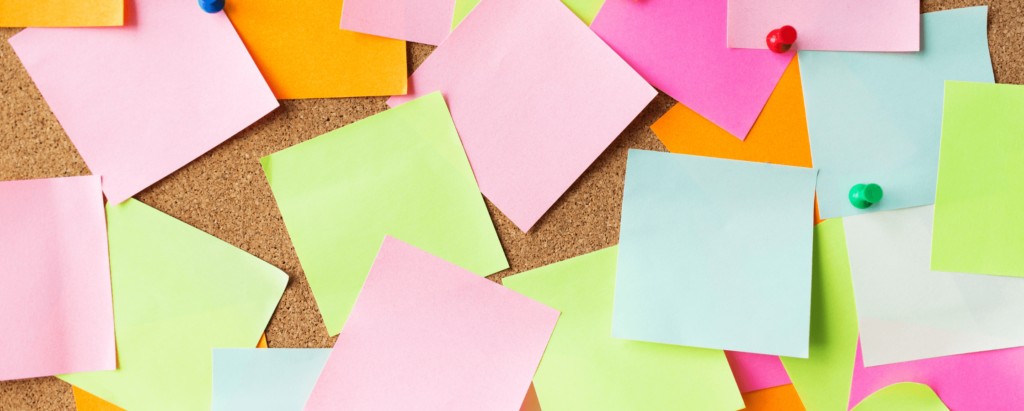 If you are all set to step into the sticker business, here is the list of steps you have to follow:
1. Create Distinctive and Fun Sticker Designs
Since stickers are selling like hotcakes on Etsy, it means there's plenty of competition when it comes to the designs.
If you wish to start a sticker shop on Etsy that's different from the rest, you need to have some distinctive designs that appeal to a niche market.
For starters, choose a particular niche to base your designs on and do some homework to identify what competitors have to offer.
Here are a few Etsy sticker ideas for a niche market that you can use:
Floral patterns
Animals
Inspirational quotes
Funny sayings
Productivity
Spirituality
Fun holiday stickers like Christmas or Halloween ones
Organizational and labelling stickers.
You can even continue using a particular style and present various themed packs – such as a space theme and ocean theme – and then sell a collection of stickers as a single listing.
After you've picked your niche, you can make use of any designing program you're familiar with to get started on your very first design.
On the other hand, use an application that offers sticker templates for free such as Canva. If you want to create more artistic pieces, you even draw on an iPad or paper (you can later scan the completed design).
2. Make Your Sticker Store on Etsy
Starting on Etsy is fairly simple! Here is what you have to do to begin selling your stickers.
Tap the 'Sell on Etsy' button and use your email to sign up.
Choose your preferences (currency, language, etc.)
Think of a name for your Etsy shop
Start listing your items. If you still haven't made stickers, you can simply return and make your store later. You can even make a fake listing for a while. In order to list, you will need a title for your product, a description, some images, pricing, quantities, and some important details regarding shipping weight and sizing.
Set up billing and payment.
Voilà! You're all done.
3. Design Your Stickers
This is perhaps the most challenging part when it comes to selling stickers on Etsy.
As mentioned above, you can either make the stickers yourself or outsource certain parts of the process.
In the upcoming sections, I will discuss both options comprehensively.
Making Your Own Stickers
Printing stickers by yourself is a bit more labor-intensive than ordering them. However, once you have covered the initial overhead costs, you will be able to save money in the long run.
Doing the entire process by yourself can help you keep your prices low. It even helps to ensure you don't have extra stickers lying around your house.
You can print as many stickers as you need when you need them. On the other hand, if you order them from a printing shop, you will have to follow the minimum order quantity criteria set by the seller.
To make your stickers, you have to:
Design
Print
Cut
Package
Ship
Step #1 – Designing
The first step in making your stickers is designing them.
You don't have to be an artist or an art expert for this. You can simply piece together inspiration quotes or clip arts, and you're good to go!
Some free online tools you can use to create or edit your stickers include GIMP, PicMonkey, and Inkscape. You can also use Canva Pro that has an entire template section for creating stickers.
If you want to design stickers from scratch, you need to have drawing tools, including an iPad and Apple Pencil, along with creative software like Procreate.
Sticker Paper
There are two types of paper on which stickers are usually printed on:
Knowing the differences between the two will help you achieve the results you desire.
Paper is not waterproof is generally used for labeling items. On the other hand, a vinyl sticker is glossier, shinier, and more long-lasting.
Step #2 – Printing
Your printer is just as important as the paper you use. For instance, you need to make sure that the printer can print on glossy paper. Moreover, some printers cannot feed thicker papers, and some make indents in the paper when it's feeding it through. This is a huge problem because you don't want holes in your stickers. Other questions you need to ask before purchasing a printer include –
Does the printer print borders?
How much does the ink cost?
Is the software user-friendly?
Does the printer come with a scanner?
Make sure you have a clear idea of what exactly you want your printer to do before purchasing one.
Generally, the most popular printers include inkjet printers and laser printers. The major difference between them is how they distribute ink.
Inkjet printers are cheaper than laser printers as they are more accessible. However, they aren't cost-efficient if you want to print full prints or saturated prints as they consume a lot of ink.
Alternatively, laser printers are costlier but offer outstanding printing quality. You don't need to worry about the ink rubbing off or smearing. While the ink and hardware do cost more, you do get much better quality and durability.
Step #3 – Cutting
There are numerous cutting tools available in the market. However, the ones that are most commonly used by Etsy sticker sellers include Silhouette Cameo 4 and Cricut Explore Air 2 (Mint). You can get countless YouTube tutorials for these tools that will walk you through everything in case you get stuck somewhere.
If you feel these tools are too pricey, you can work with a good old pair of scissors. However, this really isn't the best idea if you plan to scale your business.
✨ Introduction to the Silhouette Cameo 4 for Beginners
Tap twice to load then open Video...
Imagine getting a bulk order for 500 stickers and having to spend hours cutting them all with a pair of scissors.
Step #4 – Packaging and Paying Etsy Fees
As you're making the stickers yourself, you also have to ship your Etsy orders yourself. Therefore, the packaging is a vital component of a business and one that differentiates one seller from another.
With that said, it doesn't matter how cute your packaging is if your stickers get damaged before reaching the customer. Hence, it's better to invest in protection than sending a new package, refunding an order, or getting a poor rating/review. So make sure you never compromise on package protection for beauty or style. Rather than letter envelopes, use bubble mailers or sturdy mailers.
Put your stickers in cello bags to add an extra layer of protection. You can even pack the stickers in tissue paper to prevent them from getting scratched and seal them with washi tape or rope to beautify the entire package.
Packaging Inserts
Repeat business and loyal customers are the cornerstones for a successful business. Surely you will want to maximize the two as much as possible.
One great way to do that is to insert a business card with a discount code in your package. You could print any kind of marketing material to include in your packages, like a flyer or postcard advertising your most recent products.
Plus, you can even add a couple of extra stickers to your orders as freebies. People love free stuff, and this is a perfect way to get people to remember you and return to your store the next time they're shopping.
Step #5 – Shipping Your Packages
When someone purchases your stickers, you will need to generate a shipping label, print it, cut it out, tape it, and ship the package. You can use regular printer paper to print the shipping labels. But the entire process can easily become one of the most time-consuming parts of the entire process.
Presenting the amazing Rollo printer. This incredible printer can print out multiple labels in just a couple of seconds. And the best part – it doesn't use any ink!
The Rollo printer is a revolutionary online shipping solution that works with USPS, UPS, and soon FedEx.
Outsourcing Part of the Sticker-Making Process
If making your own sticker sounds like too much work, you can outsource part of the design or print process.
Outsourcing the Designing Process
If you don't feel comfortable designing the stickers, you can skip this step and buy sticker templates from any of the following websites –
If none of these options works out, you can simply use Canva's extensive sticker library and customize their templates.
Outsourcing the Cutting and Printing Process
You can design the stickers yourself and have a print shop or printing service handle the cutting and printing for you.
GotPrint, Sticker Mule, and Sticker Ninja are some commonly used online sticker printing services. These websites have expertise in printing stickers. Thus, they are most definitely going to turn out precisely the way you want them.
1. Sticker Mule
Sticker Mule provides printing on high-quality vinyl for $83, along with shipping for 100 pieces (3-inch round stickers).
2. Sticker Ninja
Provides printing on high-quality vinyl for $86 along with shipping for 100 pieces (3-inch round stickers).
3. GotPrint
GotPrint is the cheapest option of the three and is quite economical.
They don't do vinyl printing. Rather, they use 60lb paper and gloss labels with UV coating. The printing costs are $41.90, along with shipping for 100 pieces (3-inch round stickers).
Best Selling Stickers on Etsy
According to Etsy, the five most popular stickers that sell include:
Clear Stickers
Logo Stickers
Die Cut Stickers
Digital Stickers
Photo Stickers
Die-cut stickers are basically stickers that are cut around the shape of the sticker design. They are moisture, sunlight, and scratch-resistant.
Tips for Etsy Sticker Sellers
Making and selling stickers is one thing. But being successful in selling stickers is an entirely different thing.
If you wish to go above and beyond, here are some tips to help you increase your profit margins.
1. Sell Sticker Packs
Selling stickers on Etsy can earn you a decent amount of money. However, when each product is just a few bucks, the profit margins aren't that high.
The best way to avoid this is to make a listing for sticker packs. You can sell your stickers in bundles to encourage customers to purchase more than one piece. For instance, you can offer a pack of 5 to 10 for a reduced price than what they cost if customers bought them separately.
2. Sell A Digital Download
This is quite budget-friendly to sell stickers as you don't need to bear the hassle of printing and cutting stickers. Plus, you don't need to restock inventory as it is a digital product. Such stickers are perfect to use on documents, digital planners, and presentations.
3. Sell Different Types of Stickers
There are plenty of ways to branch out your products other than selling separate stickers. You can make laptop stickers, sticker sheets, car stickers, magnets, water bottle decal, vinyl decal, bumper stickers, or anything that you feel is likely to sell.
4. Keep Track of What Works
Keep an eye out for what's selling and what's not. If your buyers like animal stickers but don't seem to like your other designs, then it's a sign you need to update your listings and shift your focus to animal stickers.
5. Take a Look at Competitors
See what other best-selling Etsy sticker stores have to offer. Pay close attention to the way they're marketing their products, the pictures they're using, and the descriptions they're writing. Incorporate the best practices into your own selling efforts.
6. Use Etsy Rank
Use Etsy Rank to discover the top keywords for your products. Etsy Rank also helps you find alternative keywords to prevent repetition. It has an excellent feature that allows you to sync it with your shop for a 'listing audit'.
7. Invest in Product Photography
Don't underestimate the importance of having good product photography in your online shop. This is one of the most powerful tools in selling your product.
Last Few Words
I hope this comprehensive guide on selling stickers on Etsy allows you to start your own Etsy store.
Etsy's sticker market is quite competitive. However, if you have some eye-catching and interesting design ideas, you should surely give them a try.
Whether you make the stickers by yourself or outsource some of the work, keep in mind that unique sticker designs and a welcoming storefront are the first steps in receiving orders.
Even though you won't earn millions overnight, you can start a small sticker business, establish yourself as a business owner and earn money selling stickers.
In fact, you never know; perhaps you can come up with a superhit design and make Etsy into a full-time job!
FAQs
Should I offer free shipping?
Definitely! Etsy rewards business owners by offering free shipping by improving their search results ranking.
Are glitter and confetti appropriate to send with orders?
Do not send confetti or glitter with your orders. That stuff is pretty difficult to clean up, and you really don't want to ruin your customer's experience!
How should I store stickers?
Parts trays are perfect for storing your stickers and craft supply. Make sure to get one with drawers that are wide enough to store your stickers without bending them. 
Selling Stickers on Etsy