Disclosure: This post may contain affiliate links. If you click on a link I may make a small commission at no extra cost to you. You can read the full disclosure here.
Last Updated on February 27, 2023 by Chris Panteli
Dabbl Review
Any spare time you get is no doubt precious to you. Perhaps you like to spend time working on a hobby or having a nap.
One great way to spend some of your spare time is on Dabbl.
Dabbl is a mobile app that gives you an easy way to earn rewards by completing tasks. In this Dabbl Review, you'll learn everything you need to know about using the Dabbl app.
What Is Dabbl
Dabbl is a free to join site that's perfect for anyone who wants to make extra money in their spare time. You can download the free Dabbl app from the App Store or Google Play Store, then complete tasks in your spare time.
Completing tasks earns you free gift cards. Tasks you can do on Dabbl include answering surveys, playing games or fun quizzes, and watching videos.
Since 2017 Dabbl has paid out nearly $4 million in gift card rewards.
How Does Dabbl Work
Dabbl is able to reward users like you thanks to the revenue it earns from advertisers. In exchange for helping with market research and collecting valuable feedback, advertisers pay Dabbl. Users then get a cut of those earnings in the form of gift cards.
Market research data is collected for each Dabbl partner using a variety of methods. You might be asked to provide your thoughts via a survey or by watching an ad.
You can't join Dabbl via a website. Instead, you must download the free Dabbl app. The Dabbl mobile app can be downloaded from the App Store for iOS devices or Android users can visit the Google Play Store to get their free Dabbl app.
Once you've downloaded the Dabbl app, you can register, and start earning straight away. To register you must be a US resident, have a registered US phone number, and be over 13 years old.
You'll need to verify your phone number and that's it! Now you can access your task list and start earning rewards.
Dabbl will also use your email address to keep you updated with tasks and rewards. Don't worry, your data isn't shared with third parties.
How Can You Make Money On Dabbl
To make real money on Dabbl you must log in every day and complete tasks. A unique feature of Dabbl is that not all tasks are available every day. Instead, each day will have a new task list. That means it's important to log in each day to complete your own task list.
Paid Surveys
Paid surveys are a common way to make real money online and Dabbl is no different. On the Dabbl platform you may get the chance to do either short or long surveys.
A short survey is usually available to all with no qualification criteria and pay a few cents. Longer surveys will ask screening questions, but a longer paid survey does pay more.
Special Offers
When you complete offer wall tasks on Dabbl you can earn two awesome rewards. First, you boost your Dabbl balance towards your next gift card. Second, you get exclusive coupons that you can use to save money buying the products advertised.
Dabbl special offers may involve downloading an app, watching a video, or signing up for a free trial.
Make sure to check the rules for each offer and complete them fully to receive your reward.
Watching Videos
Is there an easier way to make money than watching a short video? Doubtful. Dabbl gives you the chance to earn easy cash by watching short videos.
Most of these videos are ads from Dabbls partners. By watching these you can boost your Dabbl balance.
Videos are usually no longer than a minute and could feature new products, offers, or discounts from a huge variety of brands.
Friend Referrals
Friend referrals are one way awesome to boost your earnings and build a passive income. Disappointingly, the Dabbl friend referral program is limited.
You do get 2000 points for each successful use of your friend referral link. The bonus is paid when the referral successfully registers and earns their first 1000 Dabbl points.
However, the friend referral bonus is limited to 20 referrals. Once 20 people have used your unique friend referral link, then you can't receive any more.
This is different to many other friend referral programs that are unlimited and pay a percentage of earnings too.
Bonus Points
Dabbl awards bonus points when you reach certain points milestones. When you hit 10,000, 15,000, and 20,000 points you'll receive your bonus points.
You can also earn up to 15% bonus points every day. All you must do is log in daily, complete activities, and build your Dabbl streak.
How Much Can You Earn On Dabbl
If you're looking for a home job that will replace your 9-5, then Dabbl isn't it. Although Dabbl is a great way to earn a free gift card, you won't get rich.
Instead, concentrate on using your spare time on Dabbl to earn as much as you can. Those gift cards add up and can be a big help to your finances during the month.
Every day the app updates with no tasks for you to do. Log in daily to make sure you don't miss any high paying opportunities.
Dabbl Payout Options
Dabbl offers limited payout options. You can only claim gift cards to the value of $5 or $10. There's no cash or large value gift cards to redeem.
To reach the cash out threshold you must earn at least 5000 Dabbl points which is worth $5.
Although you can only claim gift cards that are worth $5 or $10, you do get a huge choice of brands to pick from. The gift card list includes:
Amazon
Disney
Target
Spotify
And many more
Once you've requested your free gift card, you'll normally receive this via email within 24 hours.
To keep an eye on your earnings you can check your Earnings screen located in the app. Look at the top of your Dabbl feed and click on the earnings meter to track your current balance.
Dabbl App Review – Is Dabbl Legit
Dabbl is a legit app with high user review scores on both the App Store and Google Play Store. The Dabbl app review score on the Play Store is 3.2 out of 5 stars with more than 100,000 downloads. Users of iOS will note that the Dabbl app review score is 3.9 out of 5 stars on the App Store.
That means the vast majority of Dabbl users are satisfied with the Dabbl app.
The Dabbl app is easy to use. When you log in your available tasks are right there for you to choose from. That makes it easy for you to start earning straight away.
Dabbl does have a few downsides. The earning potential is low, you can't request cash, and the gift card values on offer are only for $5 or $10. Plus, Dabbl's friend referral program is limited and pays low rewards.
That being said, if you're looking for an easy way to earn free gift cards using your mobile device, Dabbl is worth it.
Dabbl is a legit platform that doesn't cost you anything. Whenever you have spare time during the day you can log in, complete some easy tasks, and build your reward balance.
Dabbl Alternatives
Dabbl is one of the best apps for earning free gift cards, but you may want to earn more. Or you might just want to use Dabbl and as many other platforms as you have time for.
These Dabbl alternatives are all great ways to earn extra cash online.
Survey Junkie
Survey Junkie is a free survey platform that pays you for answering surveys. You'll get points for every survey you answer. Each point you earn goes towards boosting your balance. Those points can be converted into PayPal cash or gift cards.
To get more surveys make sure you complete your Survey Junkie profile in full. That way you'll always be matched with the best earning opportunities for you.
Recommended: 15 Unbelievable Survey Junkie Hacks
Inbox Dollars
Inbox Dollars is like Dabbl as it gives you the choice of completing easy tasks to earn cash. You can watch videos, play games, answer surveys, and complete special offers.
Once you've earned at least $30, you can request a payout. Inbox Dollars offers more choices for payouts than Dabbl. You can request cash via Check or PayPal. If you prefer, you can order a gift card from a list of big brands including Amazon.
Recommended: InboxDollars Review: Ultimate Guide
Swagbucks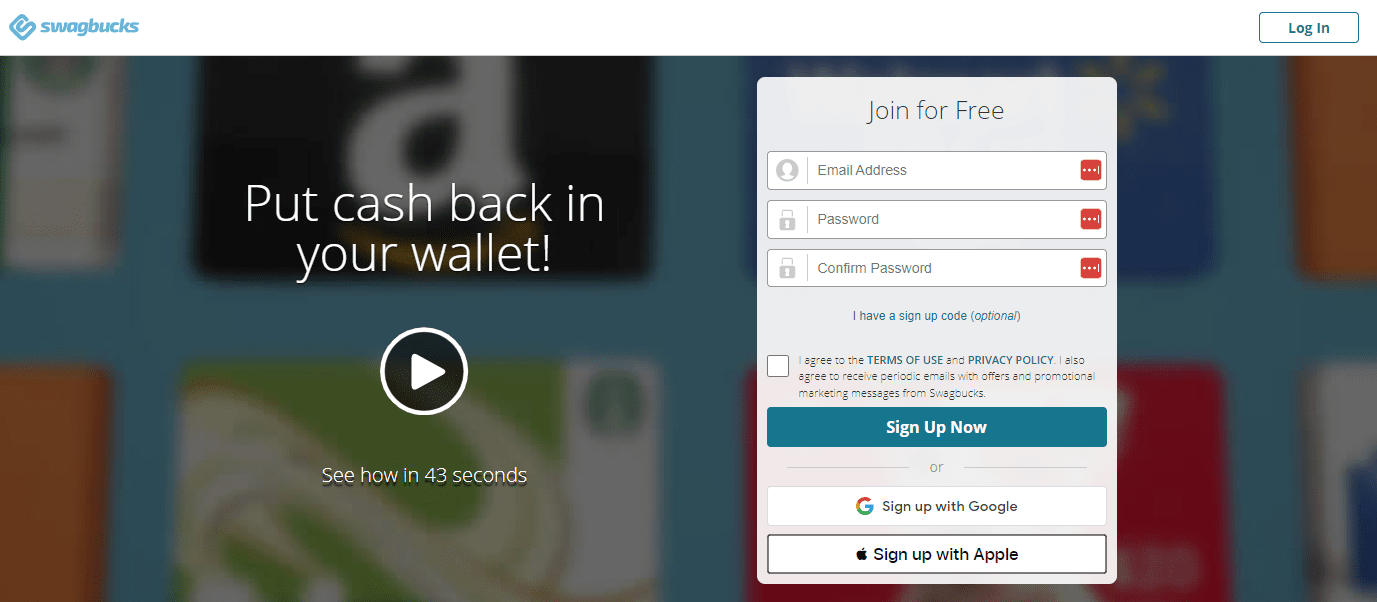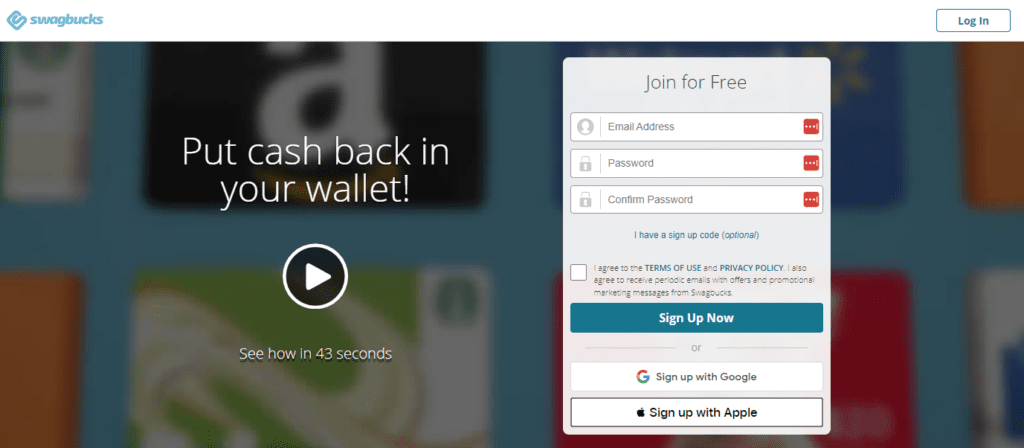 Swagbucks is one of the internet's leading Get-Paid-To (GPT) sites. Membership is free and you can start earning points as soon as you've registered.
Earning points on Swagbucks is easy. Just complete tasks like answering surveys, watching ads, reading emails, and playing games.
You can even earn cashback from hundreds of retailers provided you use Swagbucks.
Once you've got enough to cash out, then you can claim PayPal cash or a gift card. You can request an Amazon gift card or a gift card for other leading retailers.
Recommended:
Branded Surveys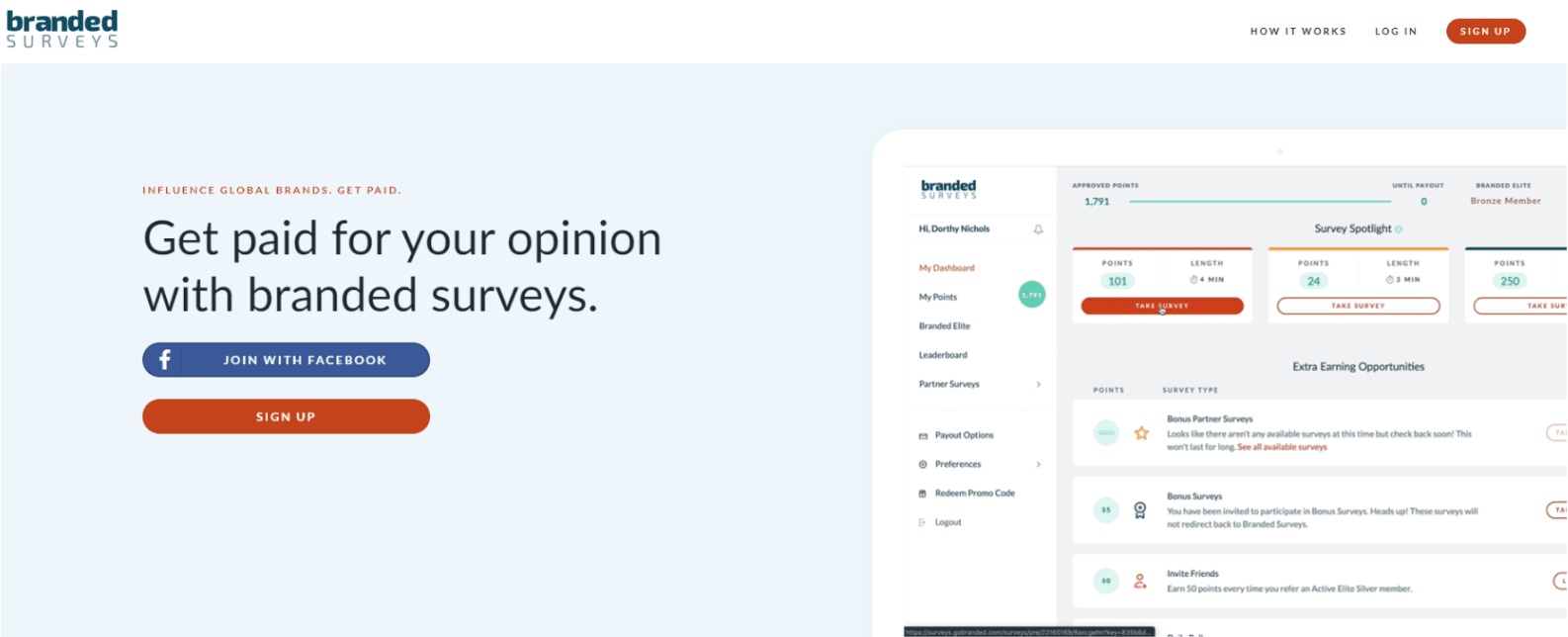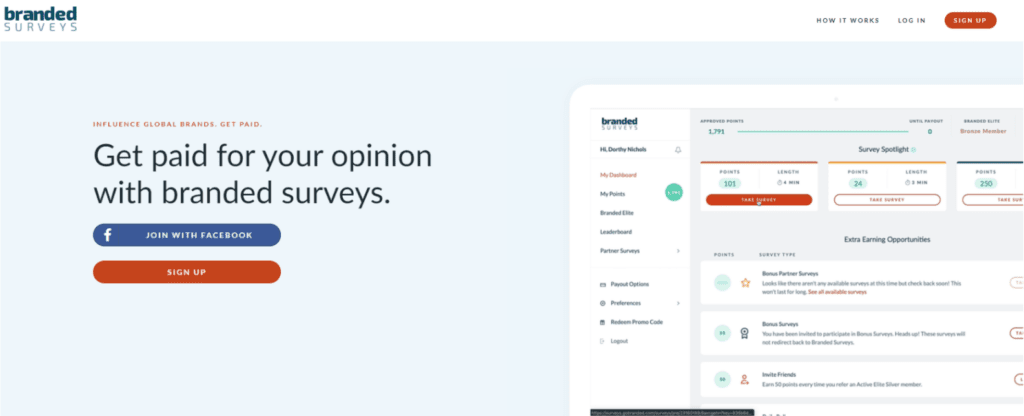 Branded Surveys is an online survey site that pays out cash or gift cards to members in exchange for answering surveys. Membership of Branded Surveys is free. Get started by completing your profile to get matched with the most suitable surveys for you.
Earn points for answering surveys and once you've earned at least 500 point you can cash out.
Extra points can be earned by referring friends and from the Branded Surveys loyalty program.
FAQs
What is Dabbl?
Dabbl is a cool app that rewards you with gift cards for simply completing activities. Download the free app from the App Store or Play Store.
Join the Dabbl movement today to start earning your rewards.
Is Dabbl legit?
Yes! Dabbl is a legit app with verified reviews and confirmed pay outs totaling almost $4 million.
How do I get a Dabbl promo code?
From time to time, you may find a Dabbl promo code via their social media channels. Beware of websites claiming you can get a promo code in exchange for providing credit card details or other personal info, these are nearly always a scam. Always make sure the promo code is from a legit source.
Who is Mark Ackred?
If you search for Dabbl online, you'll discover an investment platform using the same name. The Dabbl investment platform was created by Mark Ackred, but is not linked to the Dabbl app in any way.
To download the Dabbl app and earn gift cards, simply go to the App Store or Play Store.
Dabbl Review