Disclosure: This post may contain affiliate links. If you click on a link I may make a small commission at no extra cost to you. You can read the full disclosure here.
Last Updated on July 27, 2023 by Chris Panteli
Cash App Free Money Code
Cash App is a free-to-use money management app that lets users send and receive money. Users can also accept direct deposits, invest in Bitcoin or the stock market, and transfer money to and from a bank account.
One of the best things about Cash App is that there are a variety of ways to get free money!
To help you, I've put together this guide on how to get Cash App free money. You can also learn more about Cash App, including possible scams to watch out for.
| | |
| --- | --- |
| 🚀 Cash App Code | SHWKTML |
| 👉 Referrer Reward | $5-$15 |
| 👈 Referral Reward | $5-$15 |
| 📇 Actions Required | Link bank A/C & send $5 within 14 days |
| ⏰ Payout Time | Instant (on completion of requirements) |
How does the Cash App work?
The Cash App is a mobile app that allows you to send money to other people or cash out your money. The app can be downloaded on Android and iOS devices. To send money, open the app and tap "Send" on the top right. Then enter the amount of money you want to send, along with the name of the recipient. You'll need their phone number or email address!
Remember to use my Cash App free money code: SHWKTML
You will get a bonus of up to $15!
Get FREE Money On The Cash App Now
Reveal the referral code and then simply copy and paste it into the Cash App 'Enter Referral Code' section. Once you send $5 on the Cash App, you'll receive a signup bonus of up to $50 – for free!
Free Money On Cash App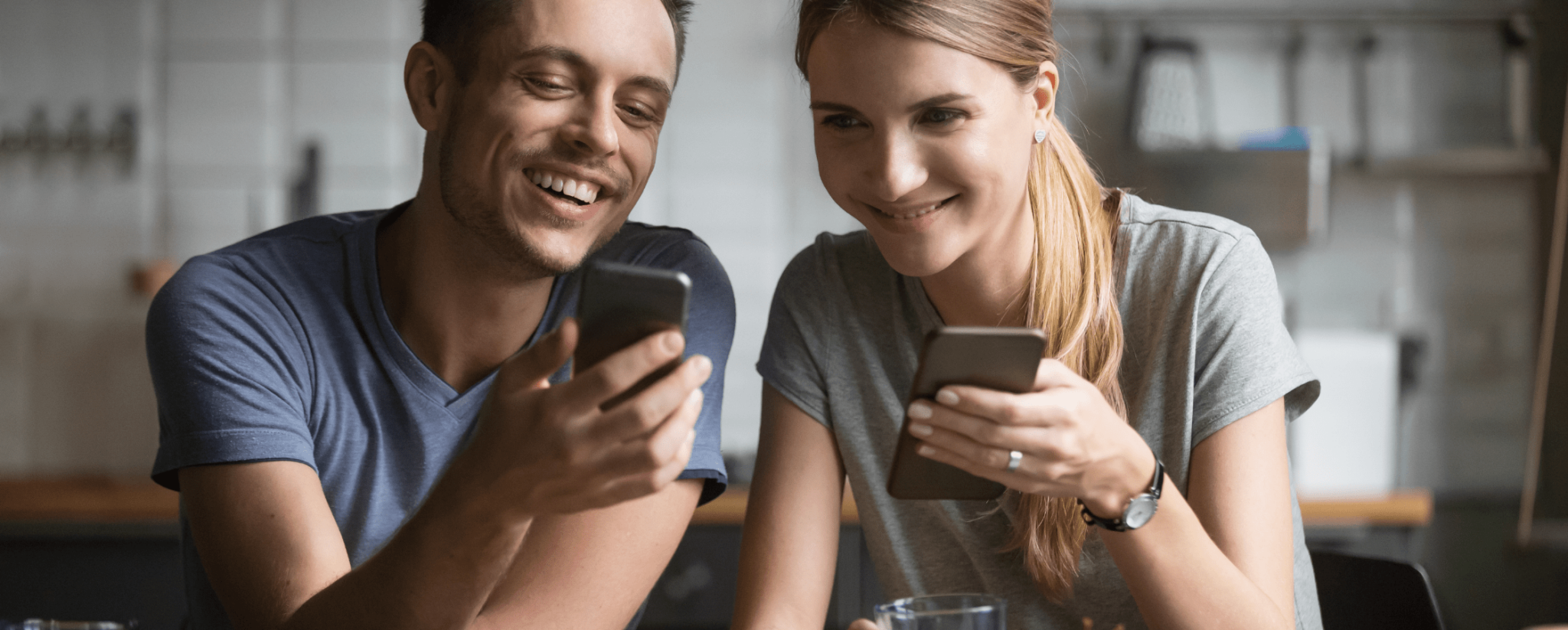 Cash App is safe to use if you watch out for scams (more on that later). The app has a user-friendly interface that is easy to navigate. Peer-to-Peer transactions are quick and easy, you can sign up to use a free prepaid debit card which is great for anyone wanting to limit their spending, and Cash App makes investing easy for any beginners.
On top of all these advantages, you can get a sign-up bonus when joining.
There are some things to be careful of when using Cash App. Scammers do try to trick people into sending them money; once payment has been sent, it can't be retrieved – this includes any made in genuine error, and money transfers to a bank account can take 2 business days to complete (unless you pay a transfer fee of 1.5%).
However, provided you are careful when using the app and protect yourself as you would with any other financial product, then Cash App can be a great money management app to use and a fantastic source of free money!
Signing up for Cash App can be done in 5 easy steps. Start by downloading the app from the Apple Store or Google Play Store. The app is free!
Next, enter your phone number. Cash App will use this to verify your account by sending you a code. When you receive the code, enter it, and start your account! Once you've got an account, create your $Cashtag (username), and add a photo and email address to complete your profile.
The next stage involves linking your financial accounts, such as a bank account or credit card. Finally, you can now send and receive money! Money can be sent using a $Cashtag, phone number, or email address; you can also send payment requests if you want to receive money.
It's that easy to get started!
Recommended: 23+ Awesome Ways To Get Free Google Play Credit
Recommended: 16 Legit Cash App Games That Pay Real Money
Cash App Free Money Code
In a moment, you can learn more about Cash App and 15 awesome ways to get free money on Cash App.
First, I want to share my Cash App free money code. The free money code is legit and perfectly safe to use! To use the code, start by going into 'Settings' in Cash App. Next, scroll down, and you will see a link saying "Enter Referral Code."
Click on that link, and you are presented with a screen allowing you to enter the referral code.
Simply enter the referral code, SHWKTML, and click next.
Once you've followed these simple steps, you will immediately see a pending Cash App sign-up bonus. The amount will be either $5, $10, or $15.
CashApp £10 Bonus With My Dad - In Less Than 5 Minutes!
Tap twice to load then open Video...
That's all you must do, and now you will get some free money!
15 Awesome Ways To Get Free Money On Cash App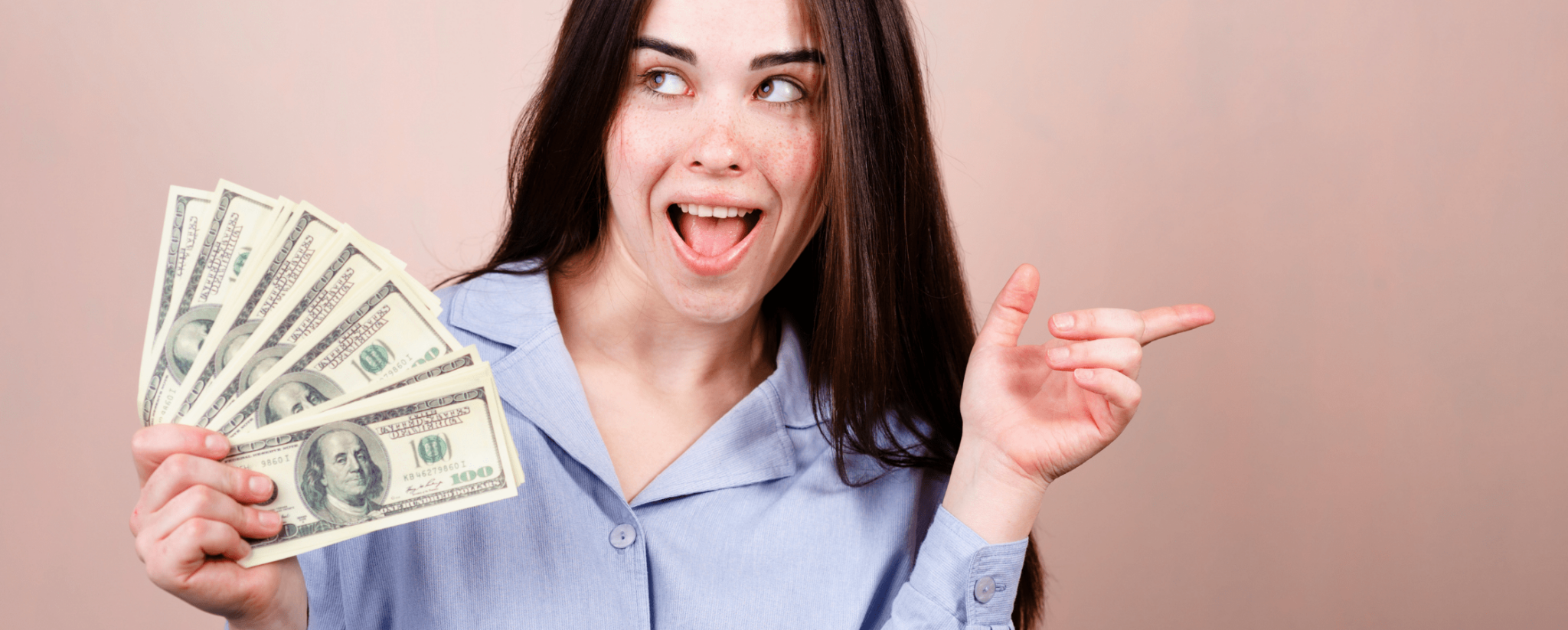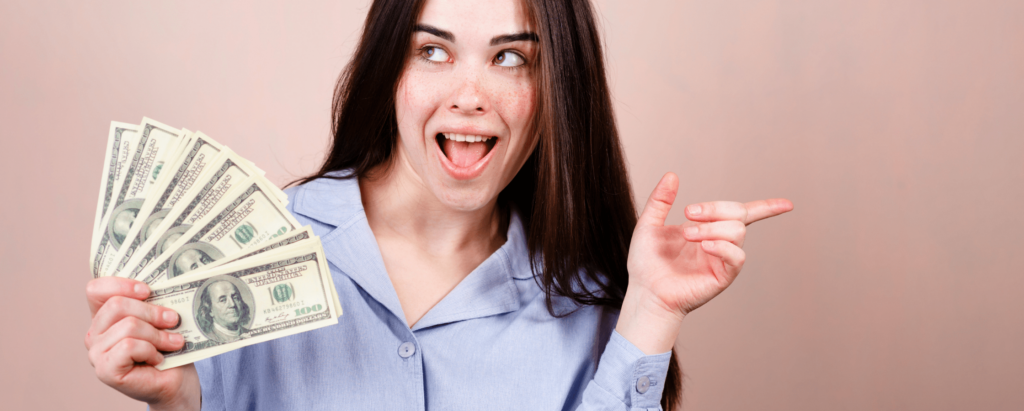 There are several great ways to earn some free money using Cash App. Using the app is easy, but there are some scams you need to watch out for that I will cover later.
1. Signup To Cash App And Use Referral Code SHWKTML
Once you've downloaded Cash App, you can enter a Cash App referral code to get some free money. The link to enter the referral code can be found in the "Settings" section of the app.
Use my free money code, SHWKTML, to get your sign-up bonus of up to $15! The amount you get is determined at random by Cash App.
Once you've entered the referral code, you simply need to activate the bonus. To activate the bonus, you must enter your debit card number into the app. Finally, you just need to send $5 to another Cash App user, and your bonus will be paid. Easy!
Remember to use my Cash App free money code: SHWKTML
You will get a bonus of up to $15!
2. Refer Friends Using Your Own Referral Code
To activate your Cash App sign-up bonus, you need to send another Cash App user at least $5.
The best way to do this is by sending a friend or family member an invitation to download the app. Once you've both done this, send each other $5. That way, neither of you loses out on $5.
Earning cash from referring friends is one of the easiest ways to earn free money on the Cash App. The person doing the referral (you) earns a fantastic $30 per referral, and your friends earn up to $15 as well!
Cash App rewards referral bonuses based on the Cash App free money code that is used. Make sure your friends know to use your code so that you both get those awesome bonuses. A win all around!
3. Share Your Cash App Referral Code On Social Media
According to recent studies, 71% of customers in the US make their purchase decisions based on information shared on social media by friends and family. That's a lot of influence and a great way to leverage your own referral codes to earn more money.
Once you've got your own Cash App account, you can share your Cash App free money code with others.
To share your code, you've got a couple of options. First, pin the code in your profile on your social media accounts. Don't be shy – add it to all of them! Twitter, Instagram, Facebook, and any others you use could all be great ways to share your code.
If you want to generate interest, then you could start sharing posts about using Cash App and include your free money code. Don't spam people, as this could put them off.
However, posting once a day or week about your experience using Cash App and how they could get free money starting with your referral code is a great way to earn some extra money for yourself!
4. Join Forums And Promote Your Cash App Code
Forums can be a powerful tool to use for promotions of any kind. Even global brands worth billions of dollars still spend a huge chunk on advertising including through relevant forums. Spending in the US alone for 2019 was a staggering $240.7 billion; that's just on advertising!
If "big business" understands the value of advertising, and using forums as one medium to reach people, then so should you!
Promoting your Cash App referral code using forums will require perseverance. Posting once and forgetting about it will not get you anywhere. Forums may think you are a spammer or scammer if you aren't following forum rules and engaging with others regularly; this could get your account banned!
The first important step is to choose the right forum. It must be relevant to the information you are promoting. Not only must it be relevant, but it also needs to be a popular forum. You won't earn anything if the forum has a low number of users. No one will see your posts, and this would be a waste of your time.
To get the most out of a forum, you need to spend a lot of time there. Keep this in mind, and make sure it's a forum you will enjoy using. You need to be spending time talking with other users on the forum, as driving engagement is key to getting more people using your Cash App referral code.
To sum up, you must choose a popular forum that is relevant to the topic and you will enjoy using it. Here are some suggestions to get you started:
These three forums are great places to start. You can search for others or share your referral code anywhere that permits it. For best results, it's advised to concentrate on selected forums that are relevant to your promotion.
To help you get the most out of using forums, I have added a brief guide about forums to the FAQ section at the end of this guide.
5. Invest In Stocks On Cash App
Cash App is a great place for anyone new to investing in getting started. Beginners can learn about investing from the free book provided in the app. Go to the stocks investing screen and scroll down to see this fantastic resource.
You can invest money into individual company stocks or Exchange Trade Funds (ETFs). All investments carry risk, but beginner investors may have a better experience investing in ETFs to start with.
ETFs means your investment is spread across multiple companies rather than just putting all your money into one stock. The benefit of this is that if some of the companies underperform, you can still see a return because other stocks have continued to perform well.
You can start investing using as little as $1. In the app, choose from individual stocks or an ETF listed on the app, and buy the stocks you want. Residents of the US must be at least 18 to invest using Cash App.
If you are new to investing, remember to do plenty of research before buying any stocks. A good tip is to start investing with small amounts until you are more experienced.
Don't forget that any investment has the risk of losing all the money. If unsure, seek advice from a professional.
6. Buy And Sell Bitcoin On Cash App
Bitcoin is one of the best-known cryptocurrencies that are extremely popular amongst investors. One Bitcoin is currently valued at more than $47,000!
On Cash App, you can easily invest in a fraction of a Bitcoin. You can buy and sell Bitcoin on Cash App, but there are fees involved in these transactions. Fees do vary, and because the value of Bitcoin fluctuates, the fees can change often.
Bitcoin trading can be profitable but can be extremely risky at the same time. Make sure to do thorough research before investing in Bitcoin.
7. Manage Your Money For Free: Cash App Debit Card
As a Cash App user, you can request a debit card to use that is linked to your account. The debit card can be used like any other, either online or in-store, provided the retailer accepts payment by card.
Making purchases using the Cash App debit card means you can earn cashback on eligible purchases. Top offers include 10% Bitcoin at participating restaurants or 10% off purchases made at a grocery store.
There are often significant boosts of up to 15% from other well-known brands, including Walmart, Starbucks. Nike, and Taco Bell.
Earning free money or Bitcoin for purchases I would make anyway is an awesome feeling!
8. Use Cash App Boosts
Cash App boosts let you earn rewards and discounts on a huge variety of retailers.
To get started, go to the Cash App Card tab, click 'Save with Boost', and you can select any of the boost options available. Once you've activated the boost, you can complete the transaction using your Cash App card to get your reward.
Boosts include up to 15% off dining, retail, and other selected purchases. Cash App updates the boosts regularly. Check often for details of new boosts and any new limits on spending or cashback.
To gain maximum rewards, remember you must activate the boosts; rewards aren't given automatically. Free rewards are great and can often add up to a good amount of dollars saved over the year!
9. Get Paid Early
Using your account and routing number, you can add money to your Cash App balance from a variety of sources. Paychecks, tax returns, and more can be added to your Cash App balance.
A maximum amount of $25,000 can be added per direct deposit up to a total of $50,000 in a 24-hour period.
The benefit of using the Cash App for direct deposits is that the money is usually available immediately! Most banks take 2 days or more before you can access the money. Please note – depending on your employer, the first deposit may take a little longer than normal.
Cash App works like most other banking options. In the app, you can view account statements to track all incoming and outgoing transactions. The option to enable direct deposit allows you to get funds automatically deposited to your Cash App.
Using your direct deposit accounting and routing numbers, you can get your paycheck deposited to your Cash App regularly. Bills can also be paid using your Cash App balance.
Recommended: Free Baby Stuff + Awesome FREE Samples
10. Follow Cash App On Instagram And Twitter
By following Cash App's social media accounts, you will discover lots of chances to get free money. Cash App regularly shares videos, graphics, and links to instructions on how to enter to win.
All you need to do is follow those instructions, include your $Cashtag, and you could be a winner!
Winners are chosen at random, and prizes include free money, stocks, or even Bitcoin.
11. Get Money You're Owed Instantly
Traditional banking apps can take several business days to confirm a transfer of funds. Users of the Cash App can send and receive money instantly! This is fantastic if you are owed money for work you've completed, an item you've sold, or if you've loaned a friend money.
To receive money, you simply send a request for payment. You can send the request for payment using the person's $Cashtag, phone number, or email address. Once payment has been made, you will get a notification from the app and can confirm how soon you want the money. If needed, you can get it instantly!
Cash App offers the option of getting money deposited into your bank account or to your linked debit card. Cash deposits to your debit card are instant and free to do.
There are limits to cash transfers if you are unverified. You can only send a maximum of $250 in a 7-day period or receive a maximum of $1000 in a 30-day period if you are not verified.
To get verified and remove these limits, you need to provide Cash App your full name, date of birth, and only the last 4 digits of your social security number.
Once verified, you can send and receive as much money as you need to, instantly!
12. Get Paid For Odd Jobs/Services Instantly
Offering to do odd jobs or run errands for friends, family, or neighbors is a great way to earn extra cash. If they pay you by Cash App, then you can get the money instantly!
A great way to boost earnings is to get them to join Cash App using your referral code. That way, you get the referral bonus, plus they get the sign-up bonuses! In effect, they are getting a small discount on the work agreed upon.
Another common way to earn using Cash App is flipping used items. Flipping is where you buy a second-hand item and sell it for a profit. When selling on sites like Craigslist or Facebook Marketplace, you can specify that payment must be paid via Cash App. That way, you get your money straight away!
13. Get $30 Free From Reward Survey
Reward Survey is currently giving new members a $30 instant reward when joining!
Membership of the site is free, and as a member, you can earn points for completing surveys. Those points can then be converted into rewards. With more than a million members, Reward Survey is a popular site.
Reward Survey $30 Bonus
Reward Survey is an online survey website that offers people the opportunity to participate in surveys for money. The website is free to join and there are many opportunities for people to earn rewards points, which can be redeemed for cash or gift cards.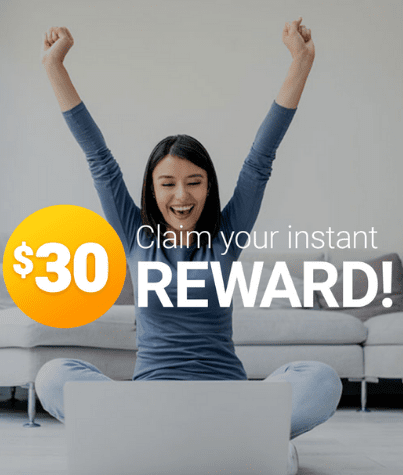 Once you've joined, you can redeem your $30 reward into your PayPal account. When the money is in your PayPal account, you can add it to your Cash App balance. An easy $30!
14. Earn Up To $20 Ibotta Bonus
New Ibotta users can earn up to $20 in welcome bonuses if they redeem the offers within 30 days of joining. Here's how it works.
Start by signing up for Ibotta. Joining is free! Once you've joined, you will find 3 welcome bonus offers in the app. Bonuses include $10 for redeeming an in-store offer, $5 for redeeming a mobile shopping offer, and $5 in exchange for redeeming a second in-store or mobile shopping offer. That's an easy $20 for you!
Ibotta
Get cashback on everyday purchases, up to $20 in welcome bonuses, payment as soon as your order is confirmed, and all 100% FREE.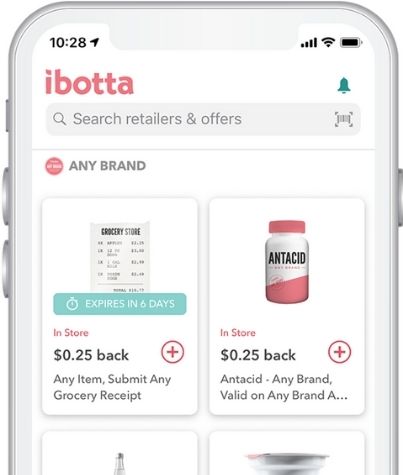 To be eligible for these welcome bonuses, you must be creating a brand-new account. You also need to redeem the bonuses within the time limit specified. Full details are provided in the bonus section of the app, but usually, you have 30 days to claim your welcome bonuses.
Recommended:
15. Get $5 Swagbucks Bonus
Swagbucks is one of the biggest survey and reward sites on the internet. When you sign-up, you will get a $5 welcome bonus after meeting the qualifying criteria.
To redeem your rewards, you simply need to convert your points (called Swagbucks) into cash, withdraw to PayPal, and add that money to your Cash App. Simple!
There are a variety of easy ways to build up points on Swagbucks. Answering surveys, completing sign-up offers, playing games, and doing web searches are some of the most common earning methods.
Get $5 For FREE Right Now
Signup to the greatest rewards platform on the internet and earn a $5 welcome bonus…
Earn more with cashback on all your purchases, watching videos, playing games, and taking surveys. Some users can make an extra $200+ per month!!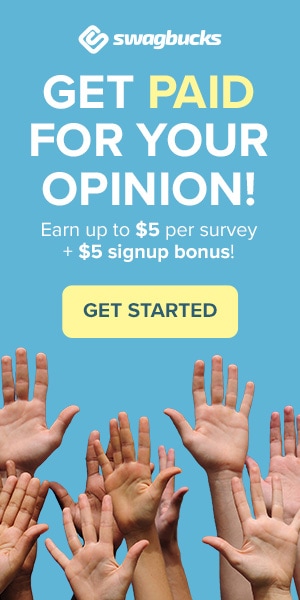 Shopping online also earns you points at more than 1500 retailers. Plus, you can get exclusive discounts and coupons to use, which saves you even more money!
Swagbucks can be a great source of extra income if used well. Some members earn over $1000 per year just from Swagbucks!
Recommended: 25 Awesome Sites Like Swagbucks – Legit Alternatives
How To Request Free Money On Cash App
Requesting money on Cash App is super easy to do. First, open the app and click on the '$' symbol at the bottom of the screen.
Next, you can enter the amount you want and click 'request'. You will now be able to enter the details of the person you want to request money from. Enter their $Cashtag, email address, or phone number to send the request.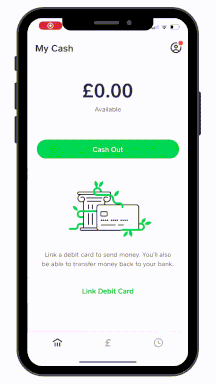 The user will get your request and send the money to you!
Interestingly you can send a request for money to anyone. Cash App will give suggestions if you don't have any user details to enter. This means you can ask for money from strangers.
Asking for random money from strangers may not always yield results. However, you can add a note to the request explaining your situation and why the money would be helpful.
You may get lucky and find a kind stranger that will send you some free money!
Is Free Cash App Money Legit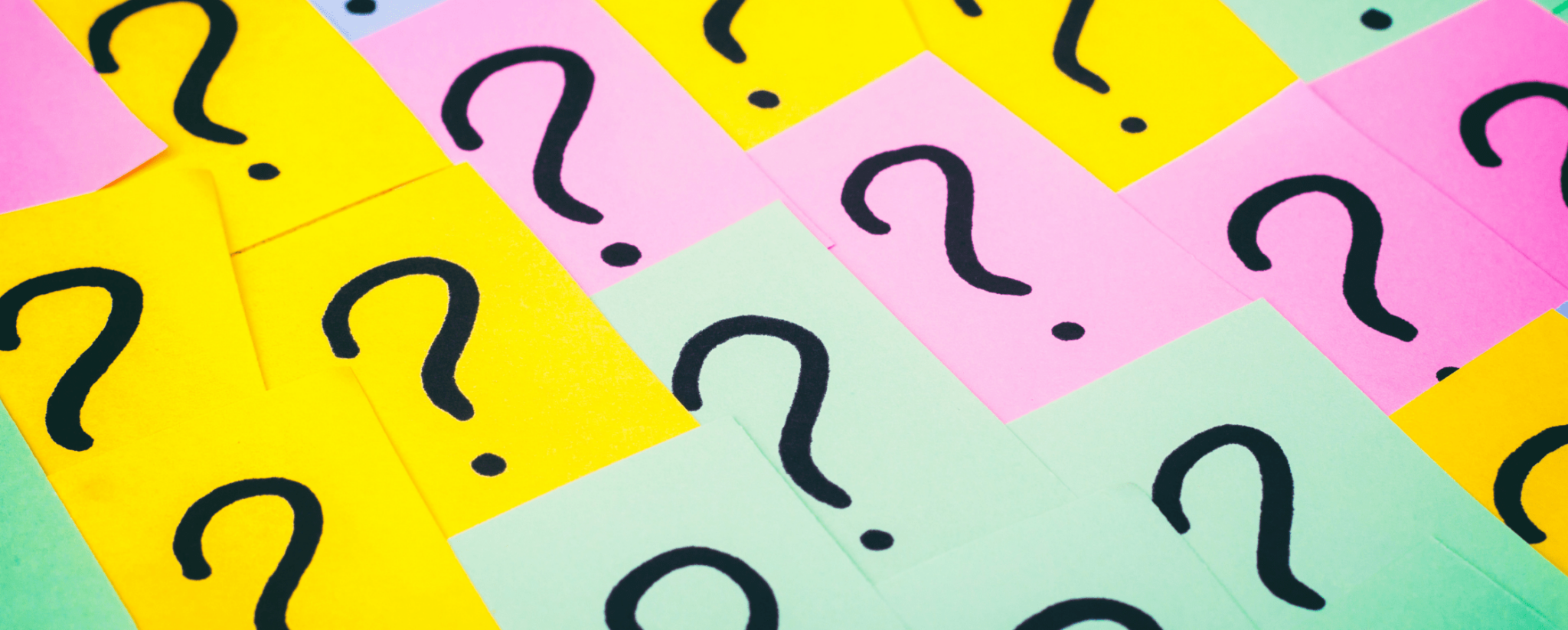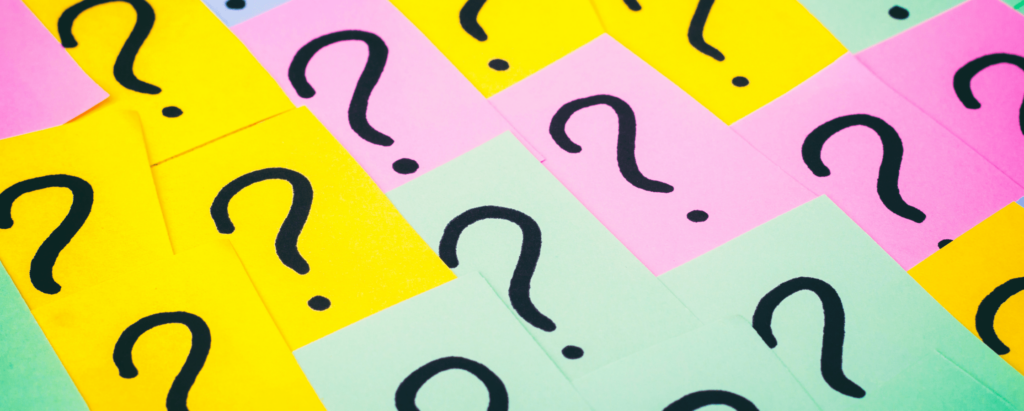 Cash App is completely safe to use. The app uses the latest security features to protect everyone's account and thousands of payments happening every day.
The Better Business Bureau (BBB) rates Cash App at A-. The highest rating is A+ which means Cash App is rated as one of the top companies by BBB.
Ratings by the BBB are based on how well a company looks after its customers. Reviews, complaints, and other data are all used to determine a company's rating. Although Cash App is not perfect, it is not far off!
Sending money to anyone around the world has never been easier. To make it safer, Cash App has implemented a wide range of high-level security features. This means millions of payments a year are fully protected for all customers.
First, there are a variety of security locks that help keep you safe. These locking mechanisms include Touch ID, Face ID, and PIN entry. Plus, each time you open the app, Cash App verifies your identity.
Cash App utilizes level-1 PCI-DSS certification, which is used for encryption. Users are then able to send money to each other via encrypted messages.
If you purchase Bitcoin, then Cash App has an offline coin storage system. By storing the Bitcoin offline, hackers from the web can't access it.
Debit cards that are lost or stolen can be disabled anytime. Simply log in to the app to instantly stop a debit card. You don't need to spend time calling customer service; just stop the card and order a new one if required.
Fraud protection is taken extremely seriously by Cash App. Any suspicious activity or messages should be reported immediately to the Cash App support team, and they will take the appropriate actions after investigating. Whether you are contacted by email, text, social media messages, or phone calls, if in doubt – report it.
Cash App Scams To Avoid
When money is involved, you can be sure someone out there is trying to scam people to steal their money. Cash App is not immune from these scammers, and there are several well-known scams you need to be aware of.
Stories of people losing money to various scams may put you off using money management apps such as Cash App. However, if you are careful with your details and know what to look out for, then you should be able to spot a scam without losing any money!
When searching online for free Cash App money, a popular search result is "latest Cash App glitch". These glitches are supposedly ways of getting free money for doing nothing.
However, free money glitches do not exist! These sites are a waste of your time and could be a scam. At the very least, they could be stealing your data. There is no such thing as a free money glitch. Concentrate on legit ways to get free money like those listed above.
Money-flipping scams are one of the most common attempts at fraud people encounter on Cash App. The reason this type of scam is prevalent is that Cash App has an investment feature. This means scammers will tempt you by offering to invest your money and flip it for a profit.
Please note – there are legit ways to flip money and make a profit. However, sending your hard-earned money to a stranger is not one of them!
These scammers will offer to take your money, invest it, and return it to you with more than you gave them. To gain your trust, they often start with small amounts like $5 or $10. Each time they return the money with a profit, they ask for a bigger investment next time.
Once trust has been established, they will disappear with the money once it gets to a large enough amount to be worthwhile.
The best course of action when a stranger is offering you big returns on an investment is to block them. Don't engage at all, or you may get tempted into parting with your cash!
Making a profit flipping money is never a certainty. The only certain thing is that the scammer will disappear with your money!
Item deposit scams are the next popular type of scam you should watch out for. Scammers will offer a high-value item for a shockingly good price. Examples of this include appliances or cars, rare dog breeds, or luxury apartment units.
When someone inquires about the item, the scammer asks for a deposit via Cash App. The deposit is supposedly needed to reserve the item for the buyer. In truth, there is no item for sale. Once the scammer has the deposit, they will block you, and your money is now gone.
Remember – if something seems too good to be true (such as an unusually cheap price), then it probably is.
Puppy or pet deposit scams are other common scams. Scammers will offer high-value animals, often purebreds, for ridiculously low prices. To make it more tempting, fake photos will be used to make it seem legit. To secure your animal, the scammer will ask you to pay a deposit and block you once they've got the money.
Cash App does not guarantee any refunds if you don't receive what you pay for. The advice is only to pay once you've received the goods or met the buyer to confirm.
If the seller is refusing to talk over the phone to discuss the animal, this is often a big clue that they are a scammer.
Scammers also prey on people desperate for housing. Apartment and home rentals are other common targets for scammers. They will offer cheap apartments but do not offer a tour or require an application. Instead, they ask for a deposit via Cash App and vanish once they've got the money.
Sometimes you may need help with your Cash App account. The good news is that the app has an excellent Cash Support team. Unfortunately, scammers use this to attempt to extract details by pretending to be Cash Support.
Be wary of any unsolicited calls, emails, or texts claiming to be Cash Support. If you have a genuine query, you can contact Cash App through the in-app help function or directly via their website.
You will never be asked for your sign-in code or your PIN. Cash Support also never asks users to send a payment or make a purchase when assisting with a query. Downloading an application to allow remote access or complete a test transaction are also not something that Cash Support needs users to do.
Conclusion
Cash App gives users a great alternative to traditional banking apps. The app is legit, secure, and offers some awesome opportunities to make extra money.
Sometimes when you need money, getting to the ATM isn't possible. Thanks to Cash App, you can easily and quickly borrow money from friends and family. Money can be sent and received immediately, which makes repaying people easy.
There have been occasions a friend has been popping into the store and asked if I wanted anything. In the old days, I couldn't repay them until I got to the ATM. Nowadays, I can pop onto Cash App and simply transfer the cash they need instantly. Amazing!
Apart from the convenience, the ways to earn free money on Cash App make it even more worthwhile. Plus, if you use my Cash App free money code SHWKTML, then you can get a bonus when you sign up.
FAQs
Can you get free money on Cash App?
Yes! You can get free money on Cash App. The first way is by downloading the app and creating your account. Once you've done this, simply enter my Cash App free money code SHWKTML to claim your free money.
Other ways to get free money include earnings from surveys and reward sites. Get free cash straight to your Cash App wallet when using the Cash App payment option or redeem points for Cash App.
How does the Cash App work?
Simply put, Cash App is an app that allows users to send and receive money. Users can create an account for free that allows them to instantly transfer money.
Once you've downloaded the app, you pick a unique username as part of the account creation process. This username is known as your $Cashtag. Users can also be found at the email address or phone number attached to their account.
Funds can be added to your Cash App account using a debit card linked to an existing bank account. You can also send funds from your Cash App account directly to your bank account, but this can take up to three days to complete.
The two main functions of Cash App are – paying people and getting paid. Both are easy to do – find the '$' icon at the bottom of the app, click on it, and you are taken to a payment page.
On this page, enter the amount required, then click either "pay" or 'request' depending on what you need to do. Finally, enter the other person's $Cashtag, phone number, or email address to send or request the money. 
A key feature of Cash App that sets it apart from other online payment platforms is the debit card. The Visa-certified card is free and can be used like any other debit card. That includes withdrawing cash at an ATM or making purchases at in-store retailers.
The free debit card can be requested via the app.
One word of caution – when using Cash App to send money, it's vital you take extra care when entering the recipient's data. That's because once payment has been sent, you can't get it back. Sometimes a user may return it if you ask, but there is no way to force them!
Do you need a bank account for the Cash App?
A bank account is not needed to use Cash App. You are identified using your email address or phone number. When signing up, you can also create a unique username that is known as a $Cashtag.
Any money you receive goes straight to your Cash App account. If you have a bank account as well, then you can send the money from your Cash App account to your bank account. 
Is there a monthly fee for Cash App?
Most of the time, you can use Cash App for free! There are some occasions that a fee may apply, but it depends on how you use Cash App. Here are some of the fees that could be charged:
Cash App instant transfer fee. When transferring money, there may be a charge. A standard deposit is free and can take up to 3 business days for the money to appear in your linked bank account.
If you can't wait, then you can pay for an instant deposit. You will get the money immediately but pay an instant transfer fee of 1.5% with a minimum charge of $0.25.
Cash App card fees. One fantastic thing about using Cash App is the free Visa debit card. The card can be used anywhere that accepts Visa and can even be added to your Apple Pay or Google Pay wallet. Fantastic!
The card is free to get, there are no monthly fees, and you are not charged any fees for inactivity.
Using the Cash App card is completely free; there are no fees at all!
Cash App ATM fee. When withdrawing money from an ATM, you are charged $2 by Cash App. However, there is a way you can get these charges back and end up with no ATM fees!
To be reimbursed for your ATM fees, all you need to do is receive $300 or more per month to your Cash App in the form of directly deposited paychecks. Cash App will reimburse up to 3 ATM withdrawals per 31 days, and every time there is another deposit of $300 or more, Cash App will reimburse you another 31 days!
Cash App Investing Fees. Sending and receiving money is the core function of the Cash App. You can also use the app to invest in stocks which can be a great way to start for any beginners out there.
Investing through Cash App is made better by the fact it's free! There are no sign-up fees or commission fees, and there is no requirement to maintain a minimum balance.
There may be fees from the government or the regulators, but before any trade is confirmed, you will be notified of these fees. However, there are no Cash App investing fees! 
Is it safe to use Cash App?
Yes! Cash App is safe and secure. Payment information is 100% encrypted and only sent via secure servers. 
Always take steps to protect yourself as well – never share your login details with anyone and ensure your devices are password protected. Keep in mind that scammers are always trying to trick people into sending them money. Watch out for anything suspicious and report any concerns straight away.
How can I maximize my earnings by promoting my Cash App code on money-making forums?
Forums are a great tool to use for advertising. Companies and individuals can use these handy tools to great effect. However, to get the most out of them, there are some simple tips you can follow.
First, don't be too obvious with the reasons you are there. Forums are meant to be a community of like-minded people sharing stories and help. No one wants to be spammed with advertising. Therefore, picking a forum you enjoy is important as you will need to spend time being a part of the community. If you don't, they will think you are a spammer and potentially ban you!
As a member of the forum, you should be honest. Engage in real conversations with other members, and don't "make up" stories just to fit it. You will need to exercise patience, but once you've become an established member, you can then gently start sharing your Cash App referral code. 
Again, don't spam other members with messages about your referral code. Simply introduce it organically in conversations or posts of your own. For example, "Hey guys, just wanted to share this amazing offer with you all". By the time you do this, other members should see this as a genuine referral from a fellow member.
There is no time limit for this which can be tricky. Try to fit it in when the time is right, but in the meantime, enjoy using the forum, and while you are there, you may learn other awesome ways to earn free money!
Now that you are a valued member of the forum, you can start promoting your Cash App referral code. It's important you check forum rules first, as some may outright ban promotions or have limits. Remember to check first, as you don't want to get banned!
Once you've got the go-ahead, then you can start creating posts or replying in conversations to promote your referral code. The key here is not to spam people. Do not comment on every thread with the code or create multiple posts a day promoting Cash App. If you do this, people will quickly get annoyed and ultimately won't use your code.
Instead, only reply with your referral code in threads where it is relevant to do so. For example, a thread talking about Cash App or a thread specifically asking for any referral codes.
When creating new posts, try to do one or two weekly that focus directly on Cash App. Maybe talk about different aspects of using the money management app. That way, your posts will be offering new information each time – just remember to include your referral code on every post.
One further thing you can do on forums to increase your chances is to use any tools offered by the forum. Do they allow members to have a signature? If so, add your Cash App referral code here if allowed. That way, every time you post a comment, your code is displayed.
Most forums allow users to create a profile. In your profile, you could add the Cash App referral code, provided that's not against forum rules.
These tips will help you get more out of any forums you use to promote your referral code. Remember, you need to spend time building your reputation. To do this, you will need to participate daily, creating posts of your own and chatting with others.
Keep this in mind, as you won't be able to spend time on multiple forums. If you want success, pick one forum and concentrate on that one.
Recommended: