Disclosure: This post may contain affiliate links. If you click on a link I may make a small commission at no extra cost to you. You can read the full disclosure here.
Last Updated on February 19, 2023 by Chris Panteli
Cash App Flip
Imagine getting free money just by logging into an app, spending a few minutes transferring some money, and boom you get a nice profit in return.
That dream can be a reality thanks to Cash App. Incredibly, there are legit ways to use Cash App to flip money. Cash App flips are an innovative way to turn money into bigger amounts of money.
The downside is that lots of scammers are trying to steal your money, data, or both.
Fear not. You will learn more here about the genuine Cash App flips and the scams to watch out for.
There are a number of safe ways to flip cash via the Cash App. But as with most things in life, you need to execute caution and be vigilant towards scammers and fraudsters. The Cash App alone is a safe web application and can be used to facilitate the transferring of money from one party to another. But it is your responsibility when conducting business with untrusted parties!
What Is A Cash App Flip
A Cash App flip is super simple to understand. Flips work by taking an amount of money and turning it into more money.
Flipping money is not a new concept and in case you're wondering there are lots of legit ways to flip money.
For example, lots of people invest in real estate. You put money in and get a profit in return (provided the investment goes well).
Cash App is popular thanks to lots of amazing features, it's easy to use, and quick to set up.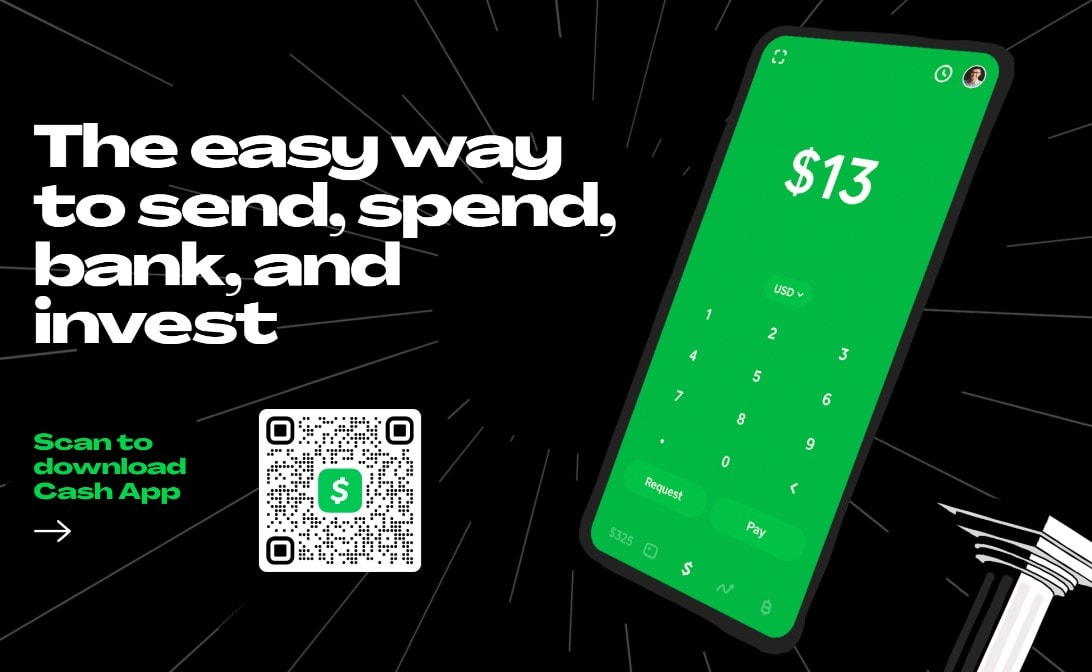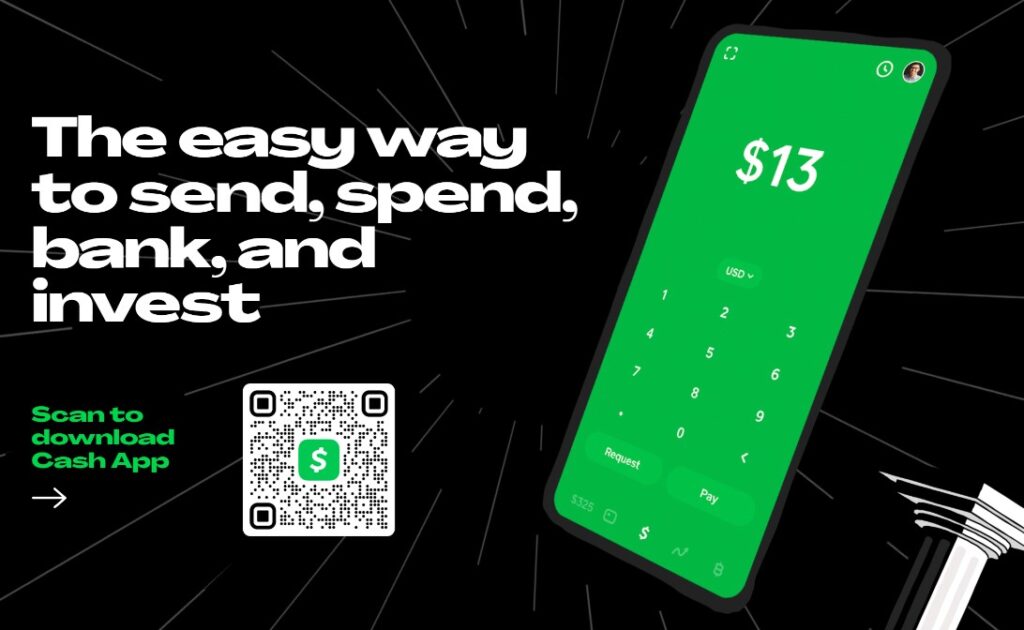 However, you must be cautious when doing a Cash App flip. That's because there are lots of scammers trying to trick you into losing your money or stealing your personal information.
Recommended: 16 Legit Cash App Games That Pay Real Money
Watch Out For These Cash App Flip Scams
Fraud is a big problem and costs the global economy an astronomical $5 trillion a year. Identity theft losses alone amounted to $43 billion in 2020 for US consumers.
A scam artist will attempt multiple scams daily hoping one person will bite. The offers sound so attractive and plausible that it's understandable why people are tempted.
Scammers use apps like Cash App because they know once they've got the money it's almost impossible for you to get it back.
Here are some of the best-known Cash App flip scams to watch out for.
🚨 The Money Circle Scam
How would you like $800 for investing just $100? An 800% profit is tantalizing.
When figures like that are offered, it's easy to understand why people get tempted.
Unfortunately, it's a scam.
It works like this. You pay your $100 and are promised that $800 will be paid back to you by money transfer within a few hours. However, the scammer keeps your money, and you never see a dime.
The Money Circle scam often starts as a direct message on social media or a text message. Sometimes it's called the 'turn $100 into $800' scheme.
Whatever name the scammer uses, don't fall for it. This one is a money-flipping scam.
🚨 The Cash App Flip Software Scam
Get rich quick schemes work because it plays on people's desire to be wealthy without having to work hard. Let's be real, we all dream of winning the lottery and living a life of luxury. Scammers know this and tailor their approach to make it seem possible.
Internet searches will reveal lots of software systems people can buy that will supposedly get them rich overnight. The idea is that the software has been created especially for cash flipping and will do all the hard work for you.
Sit back, relax, and count your cash. Easy, right?
Wrong!
It's a scam.
What really happens is the software program is a phishing scam that steals your personal information. The potential scammer can now access your bank account, and other accounts, and potentially take everything you have.
🚨 The Bitcoin Flippers Scam
Crypto is a volatile investment opportunity that many people don't understand. That's because crypto markets can fluctuate wildly. To make money as a crypto investor you need patience, money, and a willingness to take a risk.
Cash App scammers always sense an opportunity and prey on people's lack of knowledge. They offer to handle Bitcoin investments for you while promising big rewards. All you need to do is send money first via a Cash App transfer.
Once you've handed over your money it's gone, and you'll never hear from them again.
If you want to invest in Bitcoin or other cryptocurrencies, do it yourself or find professional help. Don't gift your money to scammers by falling for this Cash App flip scam.
🚨 The Pay-by-Check Scam
One of the oldest scams around is the Pay-by-Check scam. This is when you're asked to send a small amount of cash first and you will get a check in return. The check will be for a bigger amount than you sent, and you get to keep the extra money.
Scammers will present this as needing a favor and claim they can't cash the check themselves. They may claim they can't get their own bank account, have no friends or family to help, or that they're stuck abroad meaning they can't deposit the check themselves.
Don't fall for this money flip scam. Once the scammer has got your money it's gone, and the check will bounce.
How To Protect Yourself From Cash App Flip Scams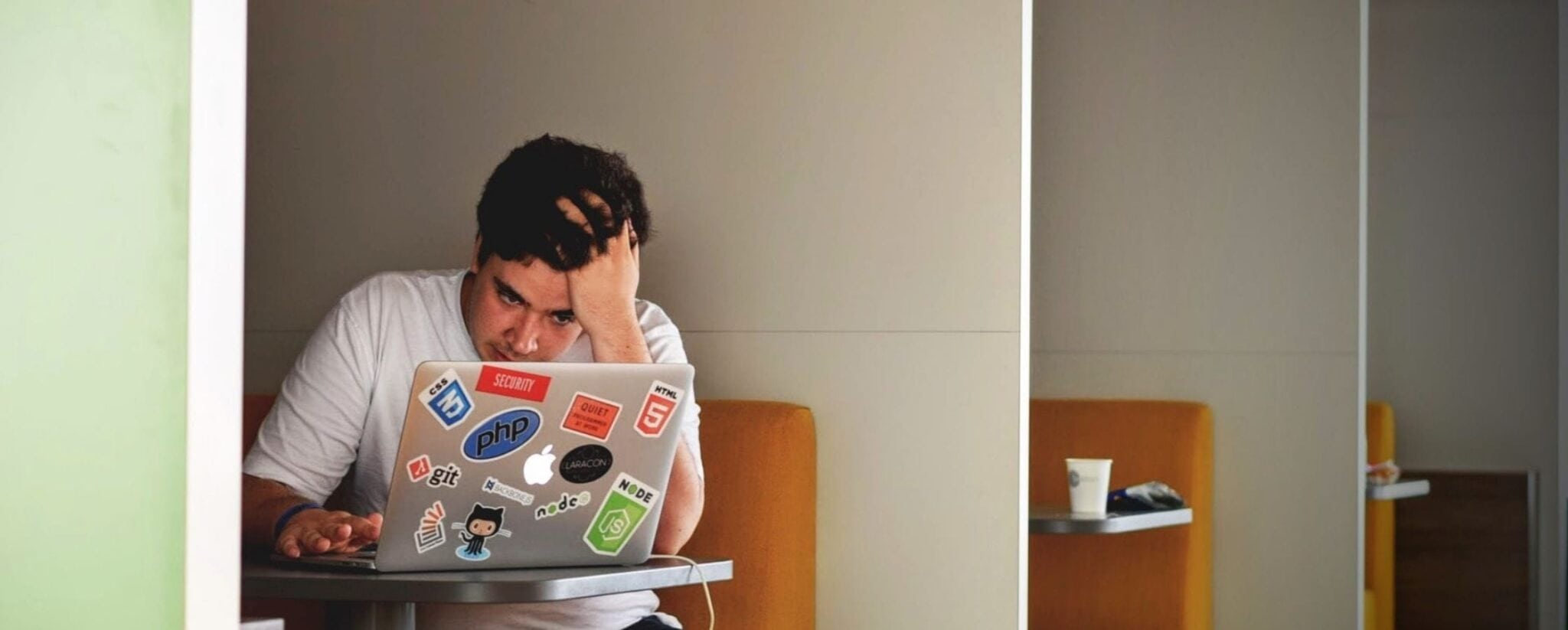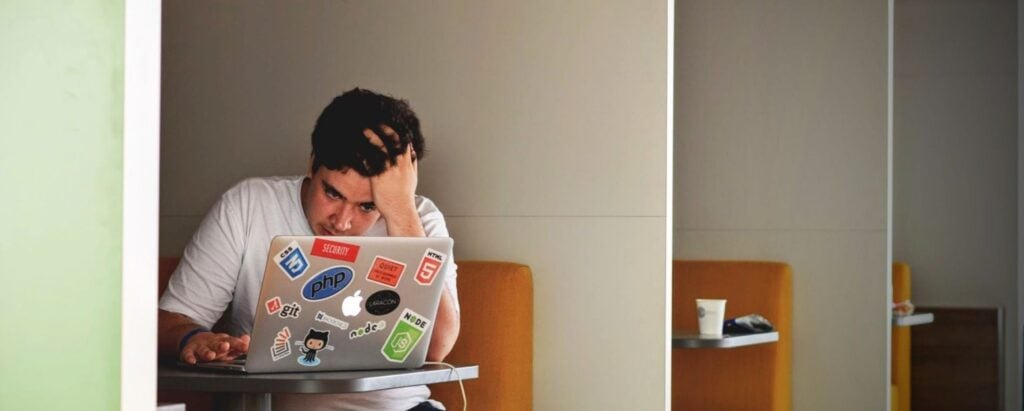 Getting offered money for nothing is not always a scam. However, scams are widespread, but there are a few basic steps you can take to protect yourself against Cash App flip scams.
Search for their username on the web
Check their social media profiles, do the IDs match?
Look at their Cash App profile
Does the offer sound too good to be true?
Are they asking for sensitive information, i.e. social security number?
Asking yourself these questions is a good start to protecting yourself.
You should also treat Cash App like you would any other bank account or financial service. Normally you keep everything secure. You wouldn't leave your credit card or debit card with a stranger, so don't leave your Cash App details or Cash App card exposed.
Another awesome tool at your disposal is the Better Business Bureau (BBB). BBB offers lots of resources that can be used to determine the trustworthiness of a business. The BBB scam tracker can be used to look for Cash App scams if you're concerned about an offer you've received.
Scammers often pose as businesses or government services like the Internal Revenue Service (IRS). When these scams occur, they can be reported to the BBB to raise awareness.
Another great resource is the FBI. The FBI has put together information on scams that you can use to identify potential scams when you've got concerns.
What Should You Do If You Fall For A Cash App Scam
If you think you've been scammed don't panic or feel bad. It can happen to anyone. Some scams are so sophisticated even experts don't realize them.
The first thing you must do is report it to customer support.
To report a Cash App scam, follow these steps:
Log in to your Cash App account
Tap the profile icon in the right corner
Click support
Select 'Report a Payment' Issue
Follow the on-screen instructions
If you think an account is a scammer, you can block and report them.
First, go to their Cash App profile. Do this by clicking on their avatar or searching for them. Profiles can be searched using a name, $Cashtag, email address, or phone number.
The options to 'Report' or 'Block' are displayed at the bottom of their profile page.
Cash support can also provide further help if you need it.
If you lost money due to fraud you should report this to the local authorities, Cash App support, and the BBB. You may not get your money back, but at least awareness of these scams is raised. Hopefully, that means fewer people falling victim in the future.
Legit Cash App Flips
Now for some good news. Not all Cash App flips are scams. Here are some legit ways you can make money Cash App flipping.
Flipping $5 Into $10
Cash App gives new members a free $5 sign-up bonus. To qualify you must enter a debit card, then send $5 to another Cash App user.
You get your $5 bonus once you've done this.
However, if you do this with a friend and they send the $5 back to you. You've flipped $5 into $10. Easy and legit!
Flip $5 Into $30
Friend referrals are common on the internet. It's possible to make a decent bit of cash using this real Cash App flip.
First, Cash App pays $30 for every friend referral that signs up using your unique code. To get the $30 they must link a debit card and send at least $5 via Cash App within 14 days.
A neat trick here is to send $5 to your friend or family member and ask them to return it to you. That way the bonus is activated, it costs them nothing, and you get $30!
CashApp £10 Bonus With My Dad - In Less Than 5 Minutes!
Tap twice to load then open Video...
There are no limits to how many friend referrals you can send. If you know a lot of people, then you could be on your way to earning hundreds of dollars. All for free!
Using Cash App To Flip Bitcoin
Cash App has a handy auto-invest feature that you can use to buy Bitcoin at set intervals. By regularly investing in Bitcoin your investment will grow. That means more wealth for you.
To get started you must invest a minimum of $10 in Bitcoin. Once you've done that you can use the auto-invest feature. Fees may apply to trades, but all fees will be explained before any trade is completed.
Flipping Stocks On Cash App
Cash App's auto-invest feature can also be used for flipping stocks. Start by deciding how much you want to invest, which stocks you want to buy, and how often. Once set up, Cash App will handle everything else.
Any applicable fees will be shown before any trades are completed.
Flea Market Flipping With Cash App
Flea market flipping is a popular way to make extra cash. First, you find items to buy cheap that can be resold for a profit. Incredible stuff can be found at flea markets, thrift stores, yard sales, or local Facebook groups.
Once you've got the items, sell them locally for a profit. Buyers can use Cash App payment to send your money.
Profits can be used to buy more second-hand items to sell. Alternatively, you could put profits towards Bitcoin or stock investments using the Cash App auto-invest feature.
Cash App Giveaway
Following Cash App on Twitter and Instagram gives you the chance to win the Cash App giveaway.
Cash App runs a weekly giveaway that takes place on a Friday. Look out for hashtags #CashAppFriday or #SuperCashAppFriday.
To enter for a chance of winning retweet, reply, or share their story including your $Cashtag.
Winners are picked randomly by parent company Square and winnings are paid into your Cash App account. The amount you could win is also random but could be hundreds of dollars.
Unfortunately, the weekly giveaway does attract scammers. If you receive a direct message from someone claiming to be from Cash App it could be a scam. They usually ask you to send money first claiming they will return it with your winnings.
If you win the weekly giveaway, you will not need to send any money or further personal information. Your winnings will be paid to your $Cashtag automatically. If you get a message like this, then you should ignore, block, and report.
FAQs
Is it legal to do a Cash App flip?
Yes! Cash App flips are legal. Make sure you are careful to avoid scams. All the legit Cash App flips listed above are safe.
How can I flip money fast?
Money transfers on Cash App are instant. Using the friend referrals flip, you could make money fast. Especially if you have a lot of friends.
How do beginners invest in stocks with little money?
If you don't have much spare cash, then using Cash Apps auto-invest feature is an awesome way to start investing in stocks or Bitcoin.
You won't get rich overnight, but your wealth will grow the more you invest. Please remember that any investment is risky, and you could lose all your money. Never invest more than you can afford.
Does Cash App report personal accounts to the IRS?
No. Cash App only reports users' accounts that have declared themselves as cash for business. If you only have a personal account, this will not be reported.
Recommended:
Cash App Flip