Disclosure: This post may contain affiliate links. If you click on a link I may make a small commission at no extra cost to you. You can read the full disclosure here.
Last Updated on October 23, 2022 by Chris Panteli
Can You Make Money On YouNow
Do you have big dreams of stardom? Perhaps you'd like to earn an income from your passion?
Once upon a time, fame and real money were restricted to those few who could rise to the top. Thankfully for those that want it, those barriers no longer exist.
If you've got some talent, you can use the power of the internet to build a fanbase. Huge megastars today like Justin Bieber made their breakthrough using nothing more than their ability and a good internet connection. Now, you can too.
One of the many live streaming apps you can use is YouNow. The YouNow live streaming platform gives broadcasters the power to connect with YouNow viewers worldwide.
Here's the big question, can you make money on YouNow?
Simply put, yes. You can make real money online as a YouNow broadcaster, and this post will explain it all.
What Is YouNow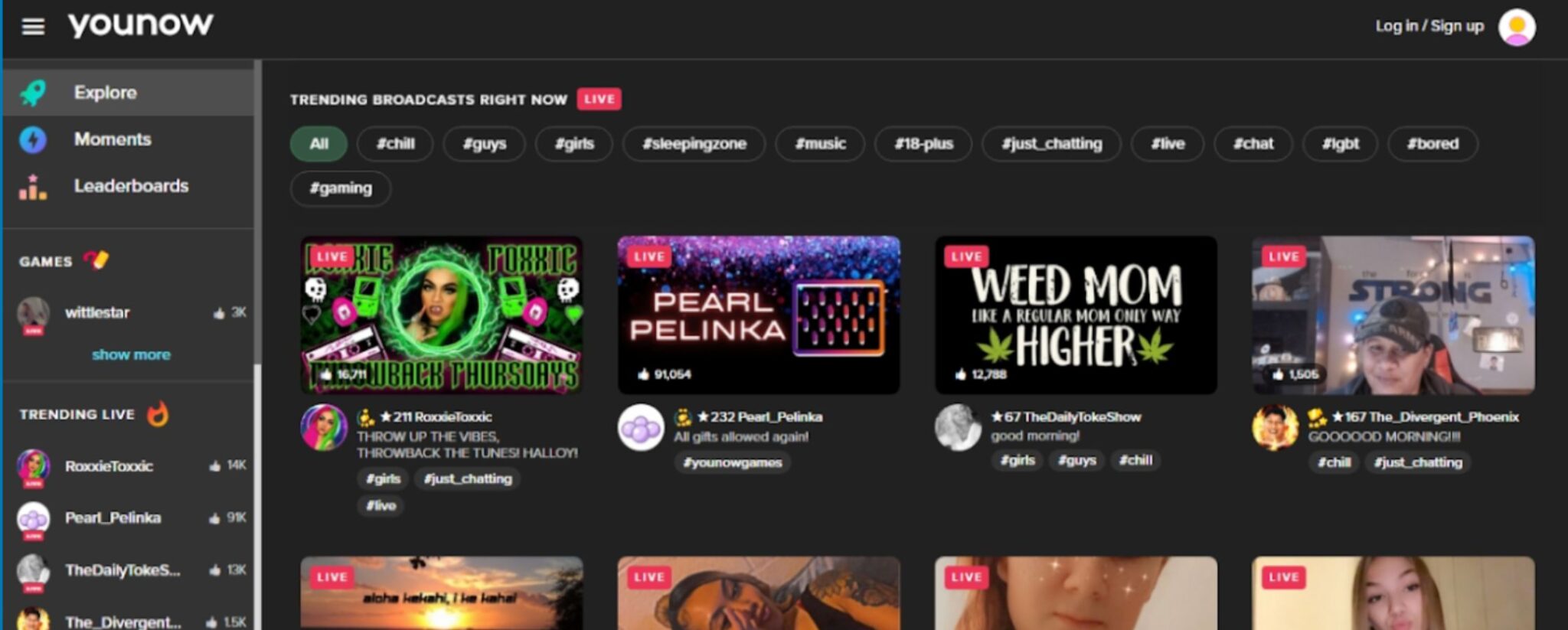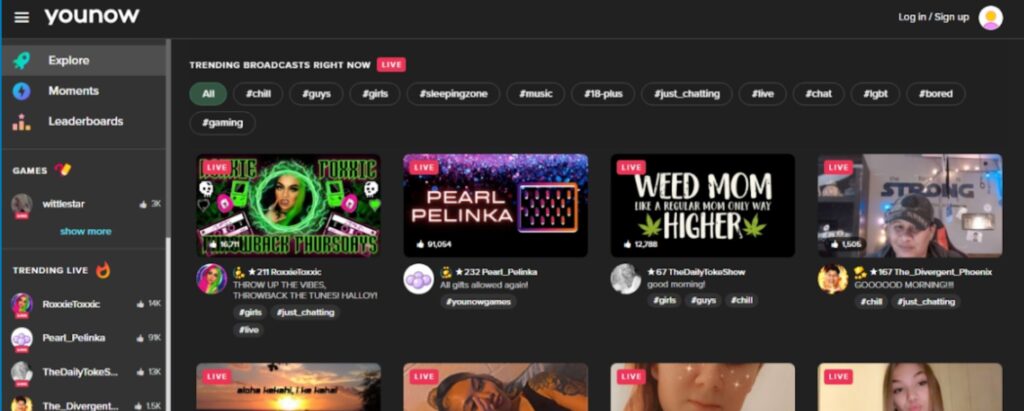 YouNow is a live streaming platform founded in 2011 by Adi Sideman. The platform works similarly to YouTube or Facebook Live. Since those humble beginnings, YouNow has grown in popularity. Today, YouNow has an estimated 55 million YouNow viewers worldwide.
Popular YouNow streams tend to involve music, chatting, art, and dancing. Once you've created your free YouNow account, you can do the following:
Live stream
Watch live videos, browse trending broadcasts
Connect with fans and other broadcasters
Follow users
Like or comment on videos
Buy gifts
To join YouNow, you can register for free on the YouNow website. YouNow also has a free live streaming app you can download from the App Store or Google Play Store.
Is YouNow Just Another YouTube
You may be wondering why not just start a YouTube channel. After all, YouTube has been around a lot longer and is a big player in the live streaming app market.
There are some key differences between the two platforms. YouNow hosts live streams. Those videos are not recorded to be shown over and over again. Everything is live and done in one take, whether there's a mistake made or not.
YouNow also doesn't have ads. Recent news suggests YouTube is increasing the number of ads that will be shown. This can be frustrating for viewers.
These are a few of the reasons that some broadcasters prefer YouNow over having a YouTube channel. Especially younger people.
Can You Make Money On YouNow
Every YouNow broadcaster can make money on YouNow. Monetization on YouNow doesn't work the same way as most other social media platforms. For example, a YouTube video can make money from ad revenue or affiliate marketing.
YouNow doesn't have ads. A YouNow broadcaster can't make money online from affiliate marketing or ad revenue. In that case, how can you make extra money as a YouNow creator?
To make extra money as a YouNow creator, you need YouNow viewers to give you virtual gifts.
YouNow has created its own virtual currency called bars. All YouNow viewers can buy these bars and give them as virtual gifts to support their favorite broadcaster. Every YouNow viewer can buy one of the following virtual gifts:
50 Likes
Fan Mail
Marriage Proposal
Tip Jar
Applause
400 Likes
If you're a YouNow creator and partner, these gifts can be turned into an income. Every gift is worth a certain number of bars. Those bars are YouNow's virtual currency that can be turned into real money.
Payouts are made at the beginning of every month, provided you've earned at least $75.
How Much Money Can You Make On YouNow
Like most social media apps, a small percentage of streamers make lots of extra money. The rest make enough for a decent side income.
How much money you make on YouNow depends on 2 things. First, how entertaining your live video stream is. A broadcast needs to be entertaining to get viewers coming back. Every person has a favorite broadcaster whom they'll send virtual currency to. That's easy money for you.
The 2nd factor in your earning potential is how many followers you have. The more followers you have, the more money you will make.
If you need inspiration, here's one example of YouNow's earning potential. Tayser Abuhamdeh was a cashier in a store. One day he started using the live streaming platform YouNow. He set up his mobile phone next to the cash register and started a live broadcast. What Tayser Abuhamdeh didn't expect was the enormous popularity his live video stream would get.
Tayser Abuhamdeh went by the handle of Mr. Cashier and was earning $1000 an hour. Those earnings were from virtual coins called bars, all given by fans of his broadcast. Not every person will make that much money online from a live video. However, you can make fast money using the YouNow live streaming app.
What Can You Stream On YouNow
You can live stream anything you want on YouNow. Like most live streaming apps, some topics are more popular than others. Here are a few top suggestions.
Music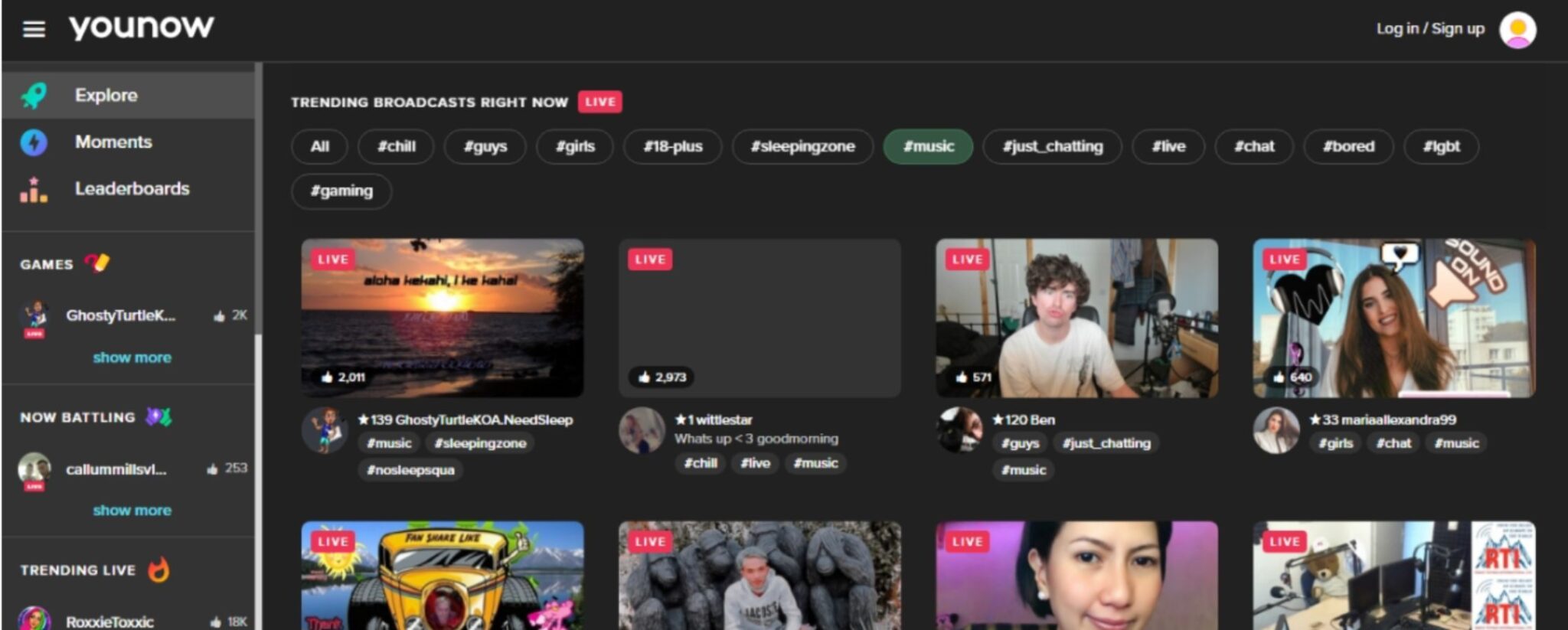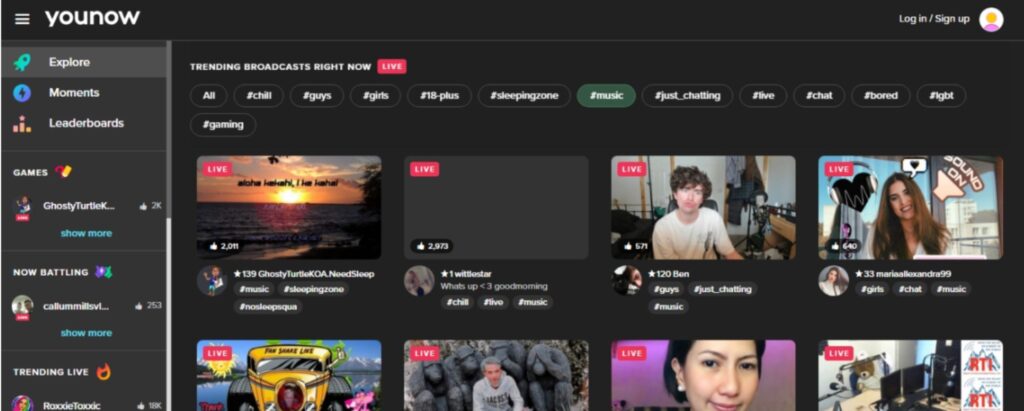 Most people enjoy listening to music. If you've the talent, this can be an easy way to make fast money.
You could sing, play an instrument, or maybe start a band playing live music.
Team Up With Other YouNow Creators
YouNow creators that love chatting about all sorts of topics often have success by doing a team-up.
Contact other creators that have similar interests. That way, you can combine forces to create a live stream that attracts more followers. This could be a huge follower boost for you if you team up with a creator with many followers.
Games And Challenges
What should you do when you run out of ideas? One option is to seek inspiration from your favorite streamers. Search the games & challenges hashtags on YouNow for more ideas.
Daily Life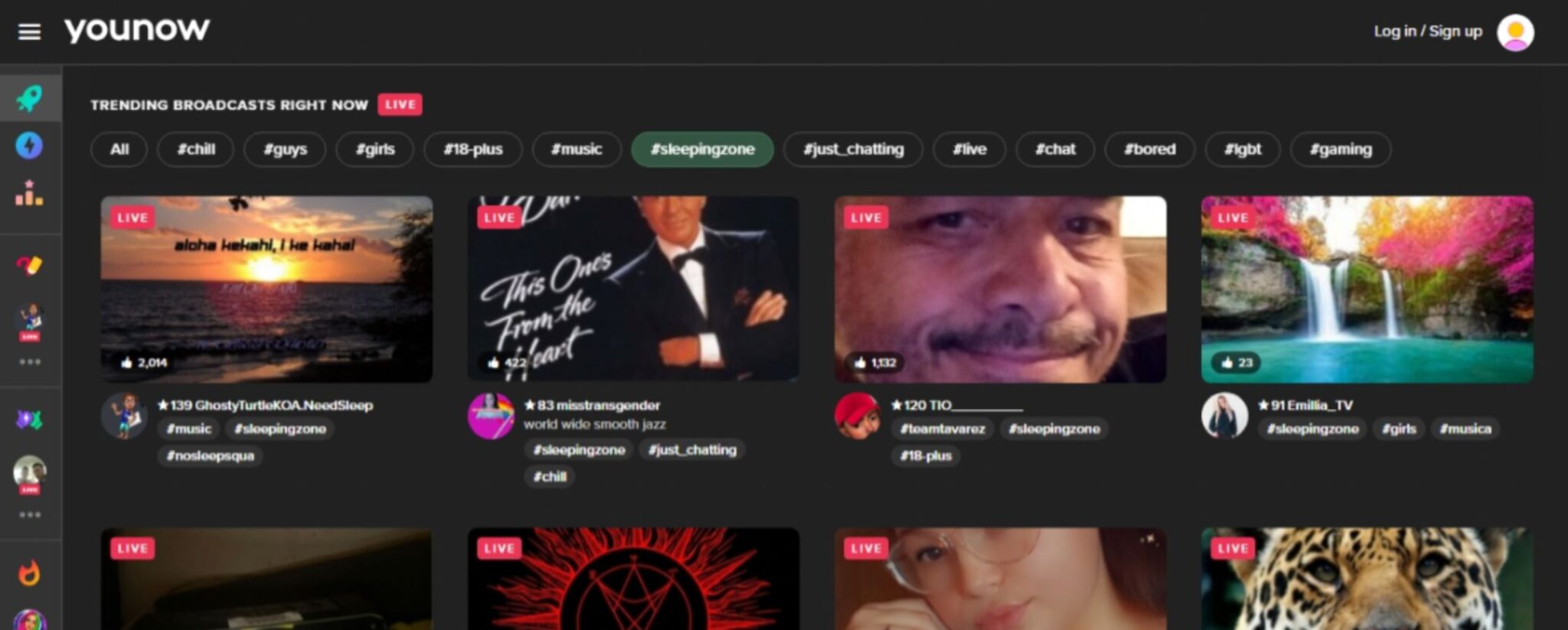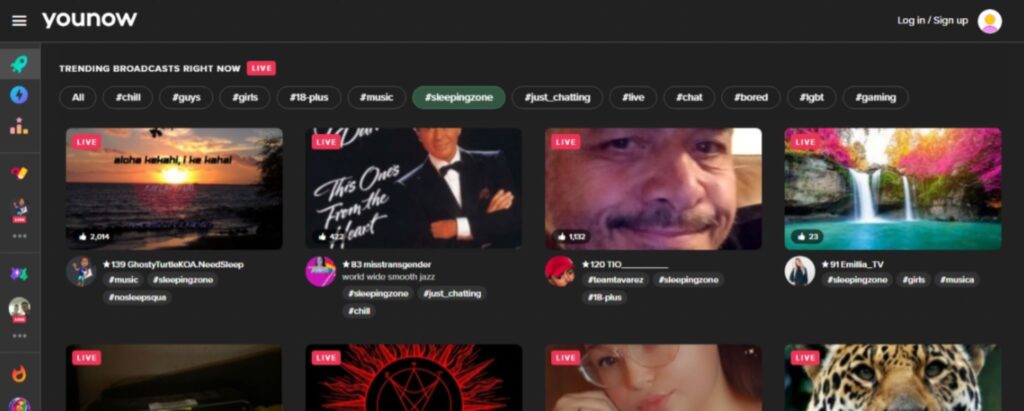 One topic that attracts lots of views is videos about everyday life. Streams about make-up routines, eating, or simply walking around chatting get views.
You could easily start streaming while you make breakfast, fix your make-up, or while walking around.
Even streams of people sleeping have been known to attract viewers. Perhaps it's comforting or relaxing for some viewers to watch others sleep. If you can sleep with the world watching, this may be an easy way to make money online.
Art
Artists are always looking for ways to share their creations with the world. YouNow gives you the perfect platform to do this.
You can live stream your entire creative process, talk your followers through each step, and answer questions from every viewer.
Painting, sculpting, or making models out of junk are a few things artists can live stream.
Getting Started On YouNow
To get started on YouNow, go to their website and create your free account. You can also download the free app from the App Store or Google Play Store.
How can you make money on YouNow? That's simple. You need to become a YouNow partner. Once you're a partner, you can make fast money. Every viewer can send a tip if they choose. Those virtual coins can be converted into cash.
To qualify as a YouNow partner you must have:
1,500 fans
Earned a minimum of $100 in lifetime earnings
Do a unique broadcast for a minimum of 8 days per month
Broadcast for a minimum of 15 hours per month
An average of 15 concurrent viewers per broadcast
No major violations of the YouNow Community Rules
Tips For YouNow Success
One thing you need to realize about your favorite streamers is that their success isn't down to luck. There's no easy way to make money online. You must be a person that's willing to put the work in. If you are, just like your favorite streamers, you can enjoy success on streaming apps. Here are a few tips to help you get started.
Consistency
It's best to live stream at consistent times. That way, your fans know when you'll be on and will find it easier to follow you..
You should also decide what type of streamer you want to be. Although you can stream different content, picking a niche is usually the best way to be successful.
Engage With Viewers
Streaming is a two-way street. This isn't TV where viewers must sit and watch. Viewers are part of the streaming process. They can comment, share, and like the content of their favorite broadcaster.
That means it's vital you don't ignore your viewers. Especially when you want to earn those virtual coins.
To get involved with fans, you can reply to comments, follow them back, and create content based on their suggestions.
Equipment
Good streams use the right equipment. Streams that constantly drop or buffer aren't going to be popular for long.
You may start your streaming using nothing more than your smartphone. That's fine. Many streamers begin with little more.
When you can afford to, you should upgrade your equipment. A decent computer, microphone, video editing software, and a decent camera can make your broadcast more professional. Savings can be made on equipment if you shop around.
Skills
People think live streaming means making easy money. Unfortunately, there's no such thing as easy money. You must work hard on your skills to make your stream the one people want to watch.
No one's going to spend time on social media watching boring content. That means you must also work on your entertainment skills. You don't have to be a stand-up comedian, but you do need to be able to keep people entertained with your broadcast. Entertained viewers are more likely to tip.
FAQs
Who is Jon Brodsky?
Jon Brodsky is YouNow's current Chief Executive Officer. Before joining YouNow to help the platform grow further, Jon Brodsky built a strong track record of leading successful digital platforms.
How does monetization work on YouNow?
If you have a YouTube channel, then you know that every YouTube video can make money from ad revenue or affiliate marketing. Monetization on YouNow doesn't work the same way as a YouTube video.
Viewers buy virtual currency called bars. They use bars to buy virtual gifts of different values to give to their favorite broadcasters as a tip. Broadcasters that qualify as a YouNow partner get paid monthly if they've earned at least $75.
Does YouNow have a Super Chat feature?
YouTube introduced a feature called Super Chat. This allows viewers to pay to get their comments to the top. Currently, YouNow doesn't have a Super Chat feature. Remember to keep an eye on the chat when streaming so you can talk to as many fans as possible.
What is Bigo Live?
Bigo Live is another live streaming platform. Live streamers can join Bigo Live for free and stream video content to viewers worldwide.
Can You Make Money On YouNow