Disclosure: This post may contain affiliate links. If you click on a link I may make a small commission at no extra cost to you. You can read the full disclosure here.
Last Updated on October 23, 2022 by Chris Panteli
Digital Nomad Side Hustles
Have you ever seen those pictures on Instagram of people working from a beach and wonder how they do it? With a little time and effort, it's not only possible to travel the world and work from anywhere, but there are dozens of ways to do it.
But how do you get started? And can you actually earn a decent living as a digital nomad?
How do you become a digital nomad quickly?
Anyone can become a digital nomad, regardless of their skills or degree. You can start off by doing jobs that require little skill such as transcription or data entry, or being a virtual assistant. As you progress and make money from these jobs, you can invest in yourself and build out your skills even further by taking online courses.
In this post, we'll take a look at some of the most popular side hustles you can do from anywhere, how much you can make, and how you can get started today.
Is Now a Good Time to Become a Digital Nomad?
Working remotely has always been a dream of many people. Having the freedom to work wherever and whenever you want has some serious benefits.
And now the entire world has faced a global pandemic, there really has never been a better time to become a digital nomad.
So many sectors completely shut down because of Covid-19 and millions of people across the world either lost their job or had to adjust to working from home.
Digital nomads could carry on working like before, and many saw their workload increase because of restrictions (which is more than can be said for many industries).
Recommended: 19+ Great Work at Home Jobs That Provide Computers
Why Become a Digital Nomad?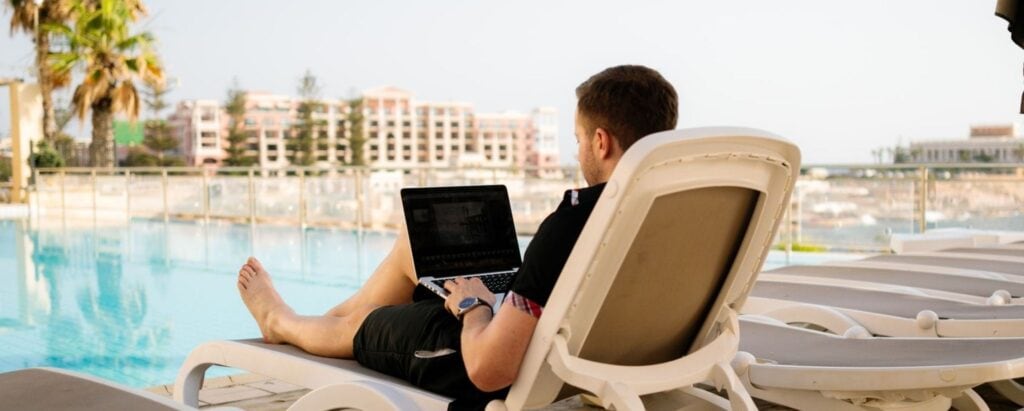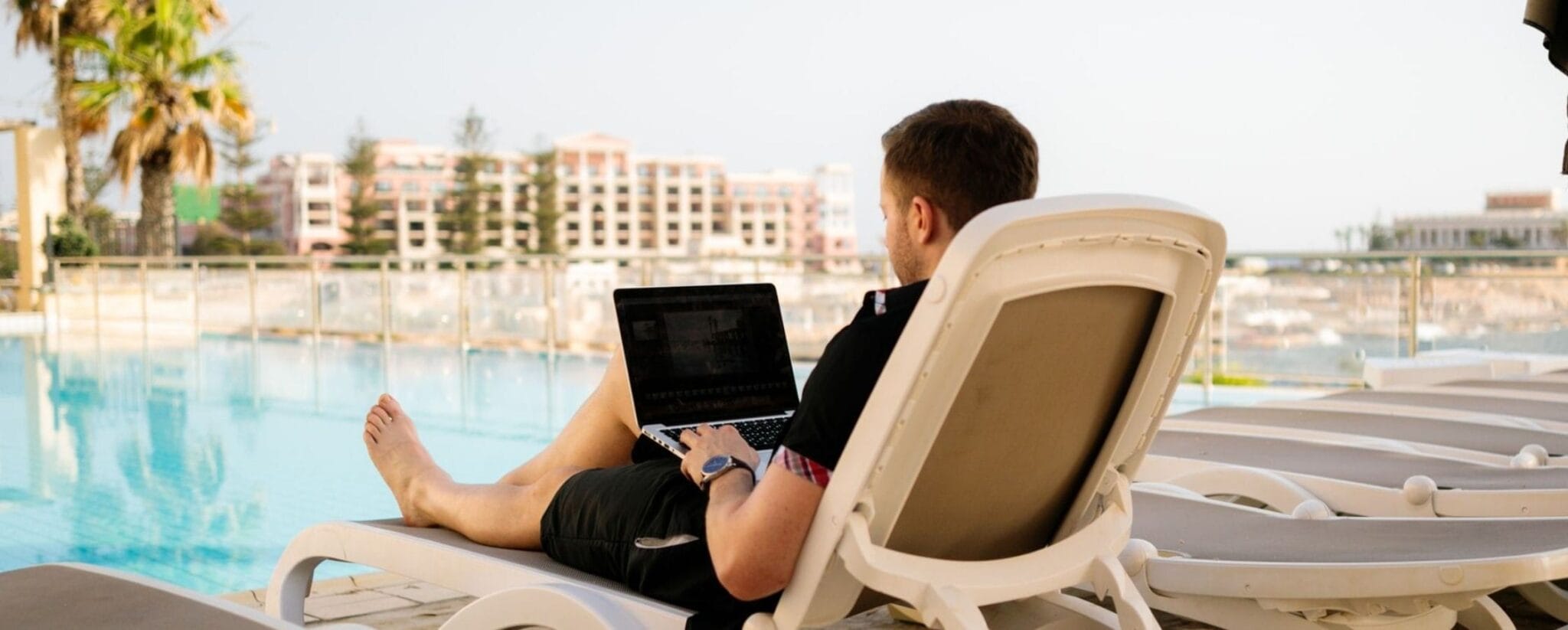 If you currently work a traditional job, the digital nomad lifestyle has some serious advantages:
Live where you want
When you're not tied down to an office, you can live wherever you want. Whether you love the peace and quiet of the countryside or the vibrant life of the city, you get to choose where you live with no restrictions.
Get out of expensive cities
It's incredibly expensive to live in London or other major cities. And no matter how well paid your regular job is, you'll always be restricted by the high cost of living.
A digital nomad job will let you leave the city, avoid long commutes, and live somewhere that doesn't cost a fortune.
See the world
Being a digital nomad is one of the few jobs that lets you travel the world as you work and make money.
You can finally go on the dream trip you've always wanted to but couldn't have the time off work.
Just take your laptop and you can get your work done wherever there is WiFi.
Work on your schedule
When was the last time you slept in, had a relaxing morning, and started work at midday? Traditional jobs keep you tethered to the stressful 9 to 5 schedule, leaving you burnt out and wishing for the weekend.
When you work for yourself online, you set your hours, giving you more time to actually enjoy life, rather than wishing it away.
The Best Remote Side Hustles to Start Making Money Quickly
If you're convinced the digital nomad lifestyle is for you, here are some of the best side hustles that could be perfect for you.
Freelance Writer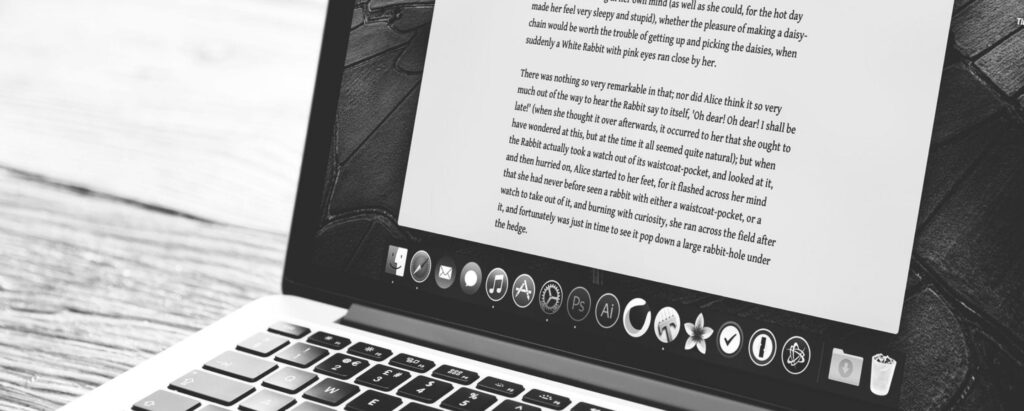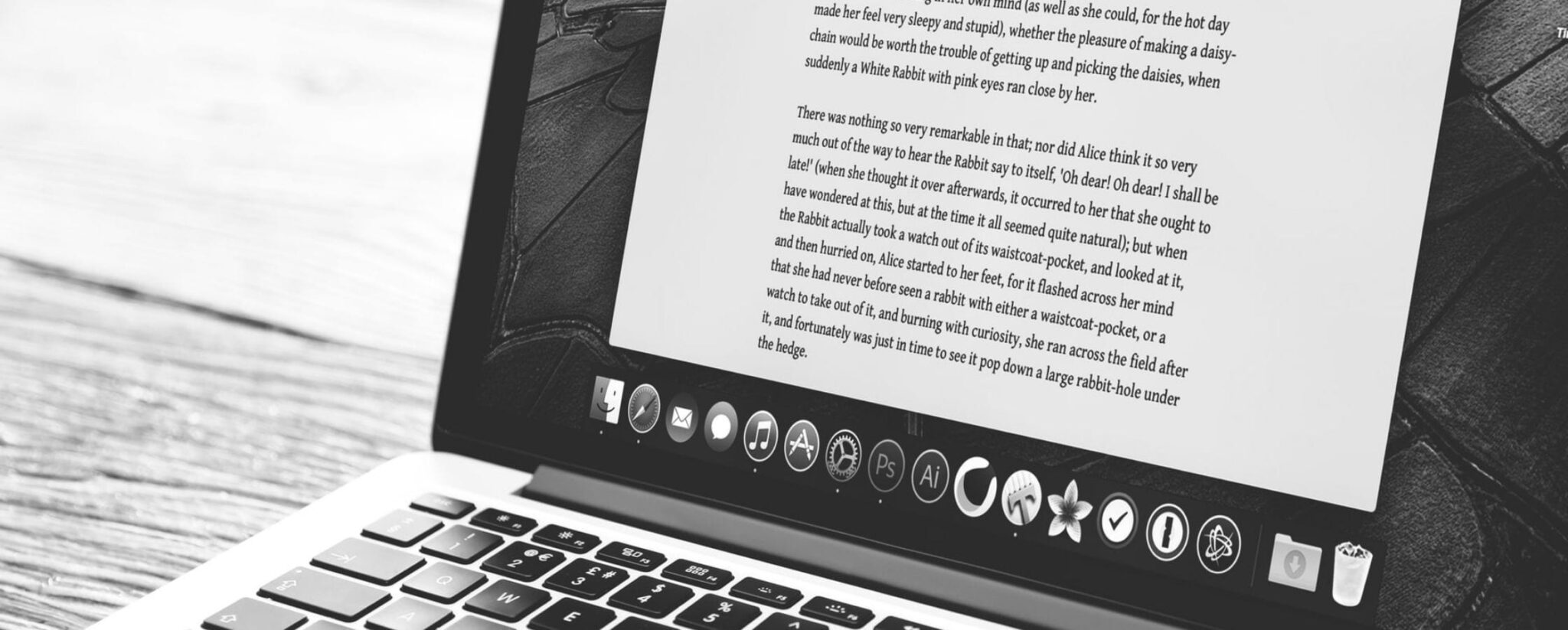 If you're good at stringing words together, freelance writing is a lucrative hustle with tons of opportunities. From website content and blog posts to eBooks and resumes, people will pay for quality content.
Earning Potential
It will take a few months for you to build up a portfolio, but once you have some content under your belt you can start earning money with this side hustle almost immediately.
According to PayScale, the average freelance writer earns anywhere from $20 (£15) to $45 (£30) an hour, depending on experience. But what you earn is really dictated by the quality of content you can produce.
Think you'd be a better proofreader? Check out this post on 43 proofreading jobs to get you started.
Time Investment
As a freelancer, you can work as many hours as you like. Of course, your earning potential is tied to the number of hours you put in.
Whether you work 5, 10, or 40 hours a week is up to you.
How To Start
The best way to begin as a freelance writer is on quality freelance sites like PeoplePerHour. Although a lot of the jobs are low-paying, you'll quickly find decent jobs that will help you secure your first clients.
Once you have a couple of regular clients, you can think about creating your own website to build a wider audience.
Create a portfolio as you go and begin to niche down when you figure out what kind of content you like to write.
Most clients will want a freelance writer who specialises in the niche they are looking for, so cornering a small market will make it much easier for you to stand out.
Amazon or eBay Arbitrage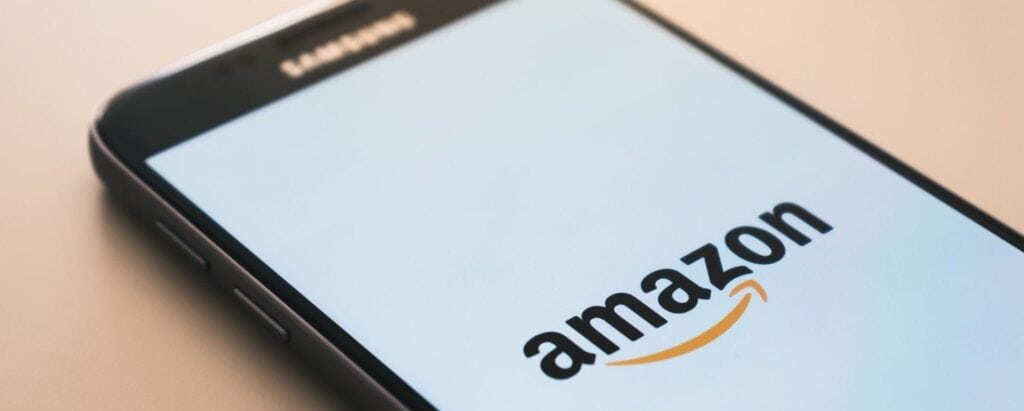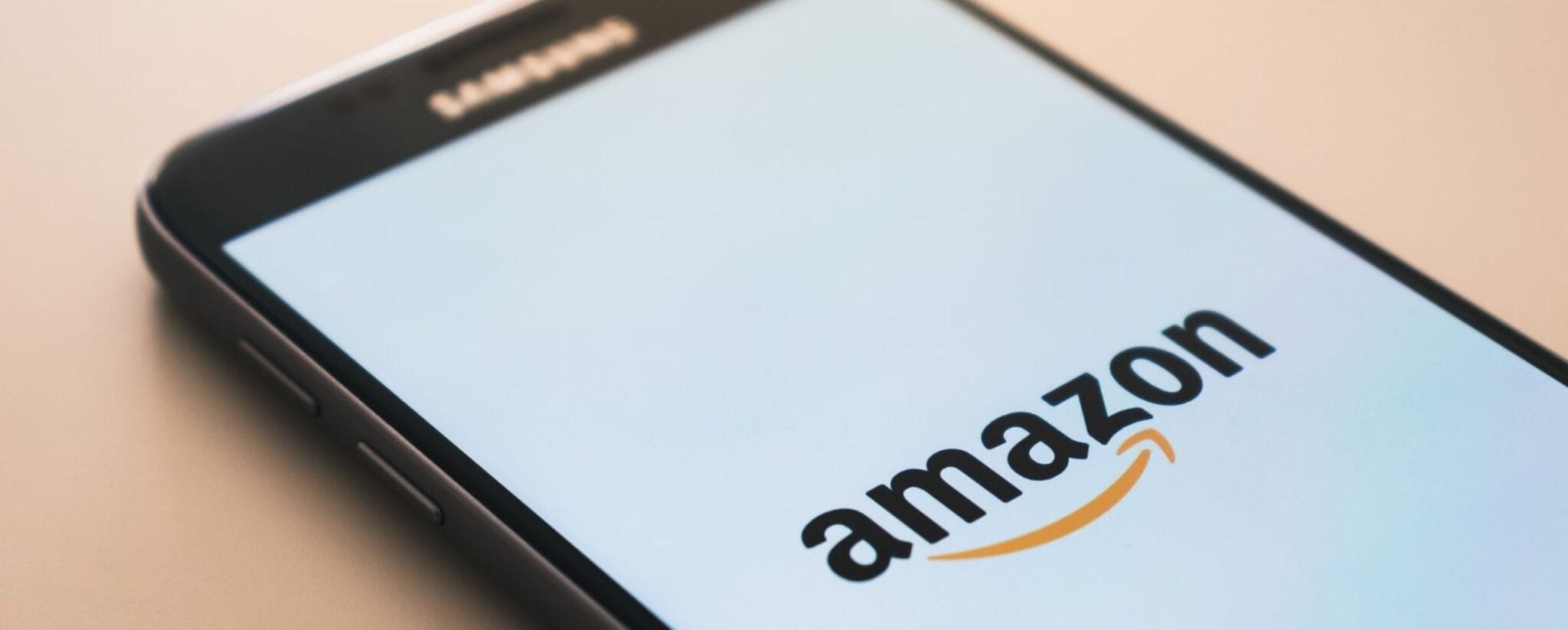 Arbitrage on Amazon or eBay involves buying items and reselling them at a higher price.
Sellers find items at local stores or at wholesalers for a discounted price and then list them for sale on Amazon or eBay to make a profit.
Earning Potential
The earning potential of this side hustle is dependent on the time you have to find items and the money you have to invest in your initial products.
But it can be lucrative – there are 7-figure Amazon resellers out there who make a killing.
Time Investment
Some people spend a couple hours every weekend at carboot sales and wholesale stores sourcing stock and then a few hours listing items on Amazon.
This is a great way to earn a bit of extra cash on weekends when you have nothing better to do.
On the other hand, some sellers spend 40 or 50 hours a week finding stock, dealing with shipping, returns, etc.
How To Start
Register for an Amazon Seller Account
Download the Amazon Seller App
Visit your local retail stores to find discounted items
Use the Amazon Seller App to scan clearance and sale products (this will let you know what profit you can make)
Buy any that offer over $3 profit after fees and shipping (anything less isn't worth your time)
List them for sale on Amazon and wait for it to sell
This does require an initial investment in products to sell, but you could get started with as little as $28 and work your way up.
Accountant or bookkeeper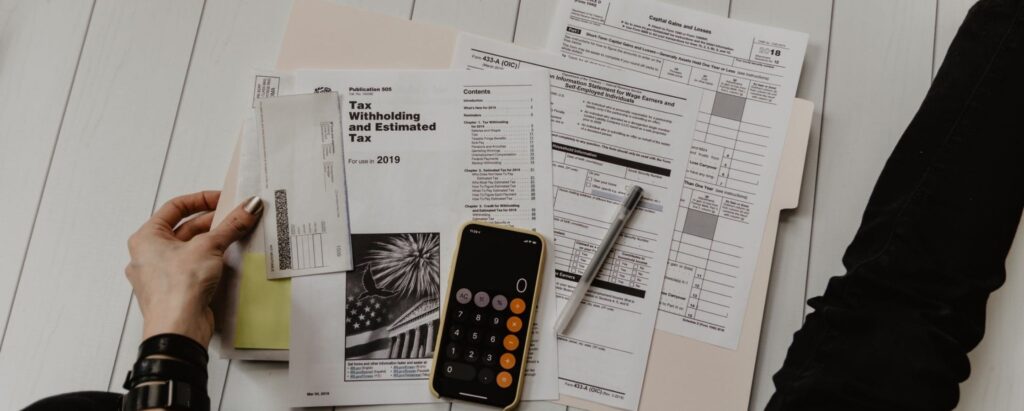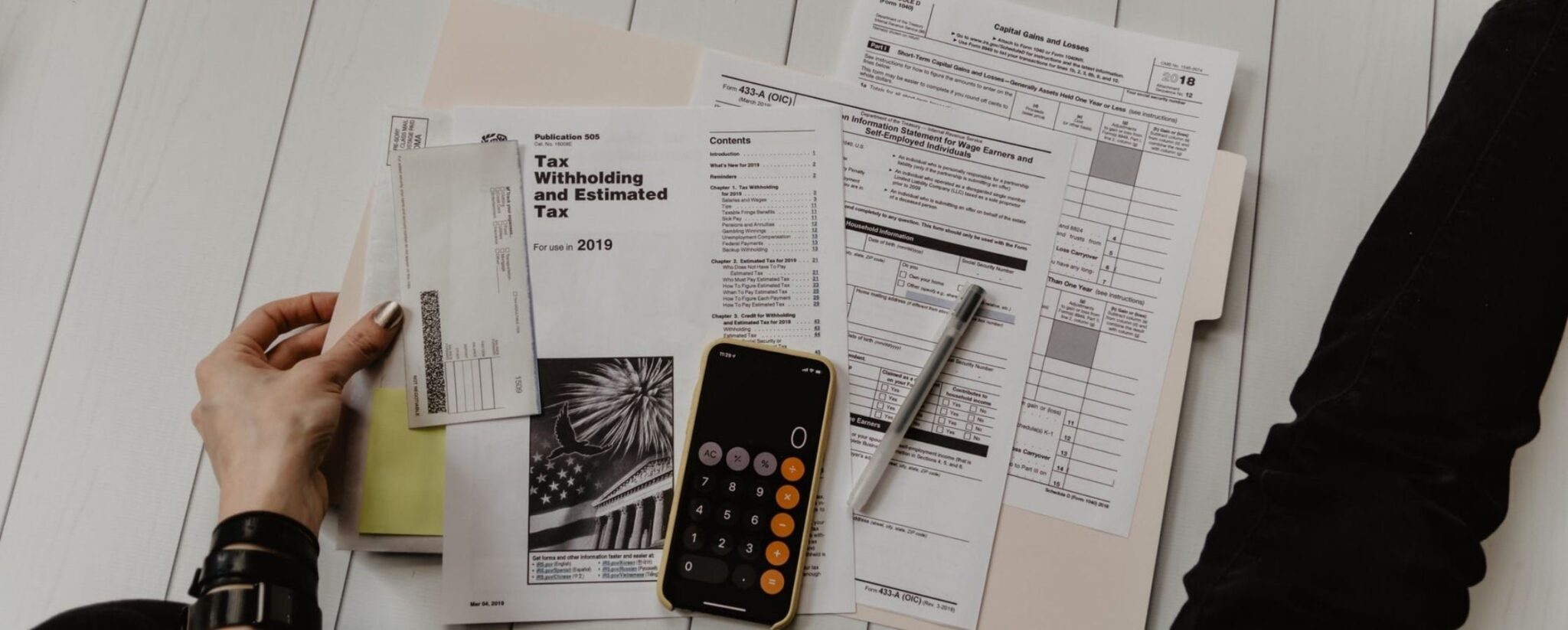 Are you great with numbers? Freelance accounting or bookkeeping is an incredibly lucrative side hustle for you. This does require a qualification in accounting, but if you already have a qualification you could easily become a digital nomad starting today.
Earning Potential
The earning potential is totally dependent on your experience, but as a freelance accountant, you can expect to earn around $80,000 (£56,000) with a couple of years experience.
Once you've got over five years under your belt, the earning potential can be as much as $140,000 (£100,000).
Time Investment
Your time as a freelance accountant will be spent getting as much experience as you can. Your first jobs might be low-paying but focus on quality clients that will look good in a portfolio. The more experience you get, the higher paying clients you'll attract.
Your time investment is dependent on the number of clients you want, giving you total control over your hours. If you stick with a couple of clients a month, you can expect to work three to five hours a week.
Once you're more established, this can easily turn into a full-time gig only limited by the hours you want to set aside.
How To Start
You'll need an accredited certification in accounting which you can get through The Association of Accounting Technicians (AAC) or The Association of Chartered Certified Accountants (ACCA).
Build up some experience as you get your qualification with an apprenticeship or volunteer work in a financial institution so you can hit the ground running when you qualify.
Once you qualify, niche down and offer your services to a specific sector – it will be much easier to stand out and get your first clients that way.
Transcriptionist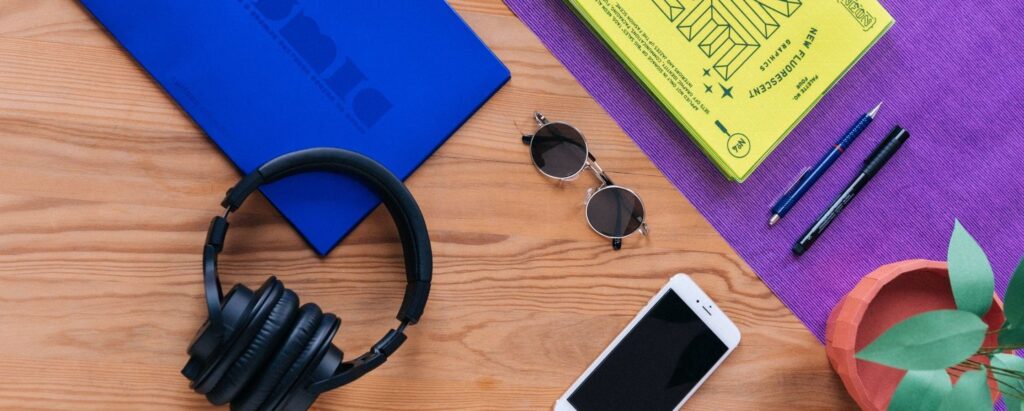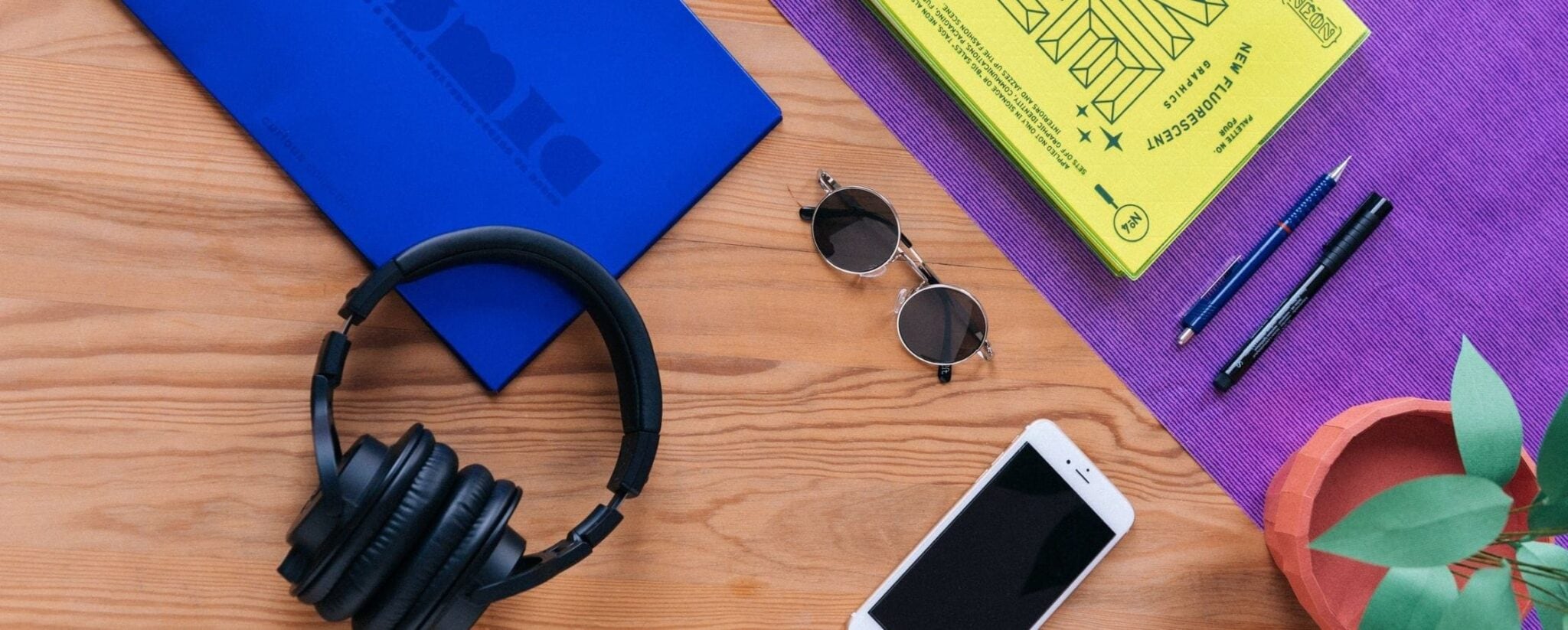 A transcriptionist listens to audios or videos and converts them into text format. You need to be a skilled typist with a high level of accuracy to be a good transcriptionist, but if you're a great typist, this is a good choice for you.
Earning Potential
You'll earn anywhere from $35 (£25) to $60 (£45) an hour as a transcriptionist depending on your skill level.
When you first start out, you'll be on the low end of the scale while you build up a list of clients, but the higher the quality of your work, the quicker you'll jump up the pay scale.
Time Investment
This is an easy side hustle you can get started with just a couple hours investment a week. The size of jobs will vary so make sure you don't take on large jobs if you don't have the time to commit to it.
How To Start
You'll need a reliable computer, recording software, and a headset to get started.
Transcriptionists are often needed in medical and law fields, so check job boards, LinkedIn and local bulletins to see if there are any jobs to get you started. Freelance sites can also be a good place to build up your experience.
Word of mouth is powerful for finding your first transcription job. Make sure you remind any clients to refer you to others in their field.
Teacher or tutor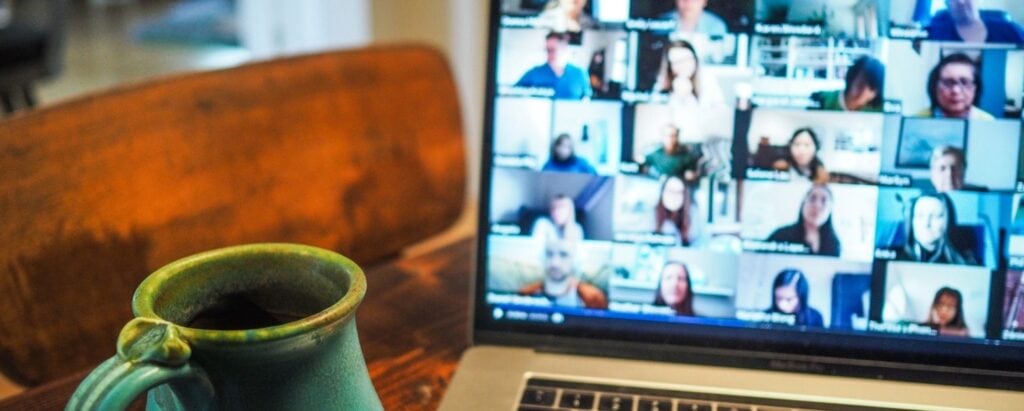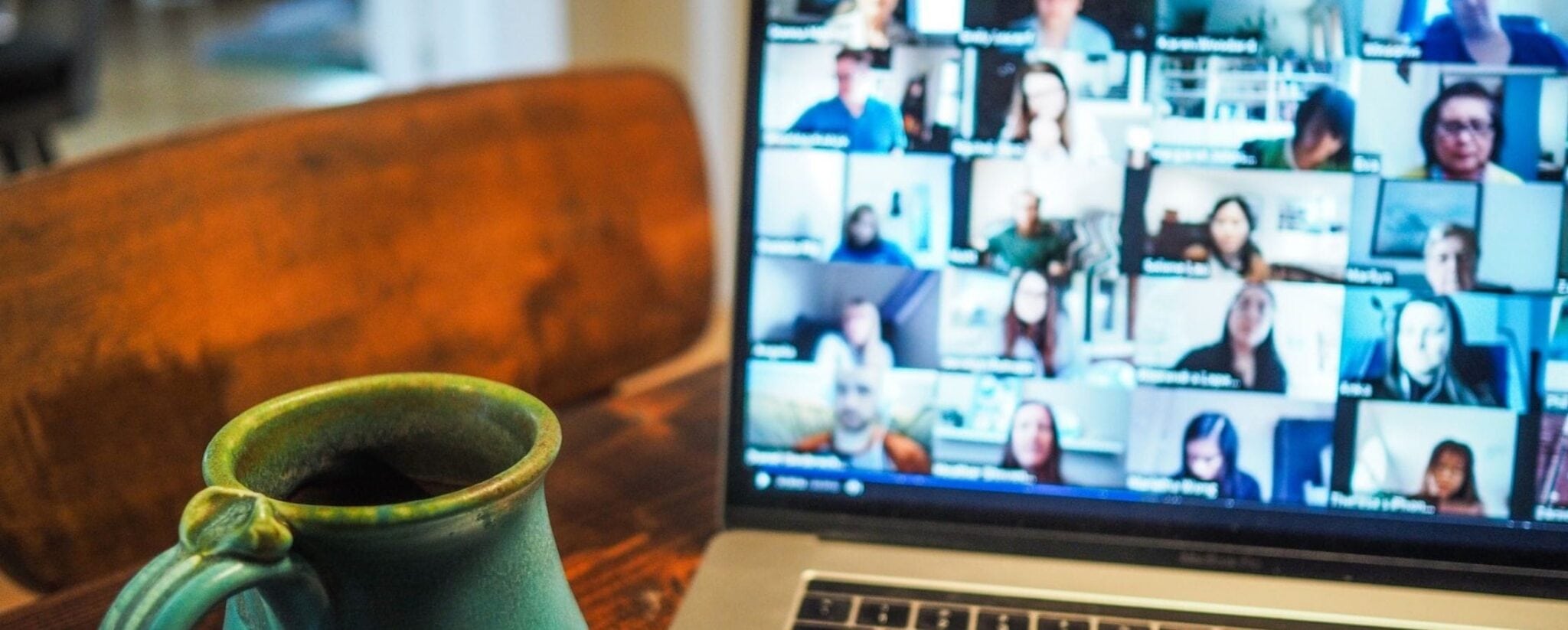 If you have a high level of education in a specific subject and are great with people, becoming a freelance tutor is a great option.
It can be a difficult one to break into if you don't have any previous teaching experience, but once you've built up your experience it's a sought-after position.
Earning Potential
Tutoring can range from $10 (£8) to $70 (£50) an hour, depending on your level of experience and your previous results. People want good grades so if you can show them you've had students get As in exams, they'll pay more.
Time Investment
As an online tutor, you can set your own hours, but be prepared to work in the evening and on weekends to accommodate your students if they are school age.
How To Start
There are online courses you can take in tutoring to show you are committed to your students, and a current DBS check will be needed if you want to work with kids.
When you get started, choose a specific subject and market yourself as the expert in that. Local ads are great because parents often want local tutors for their children, even if you're working with them remotely.
Social media manager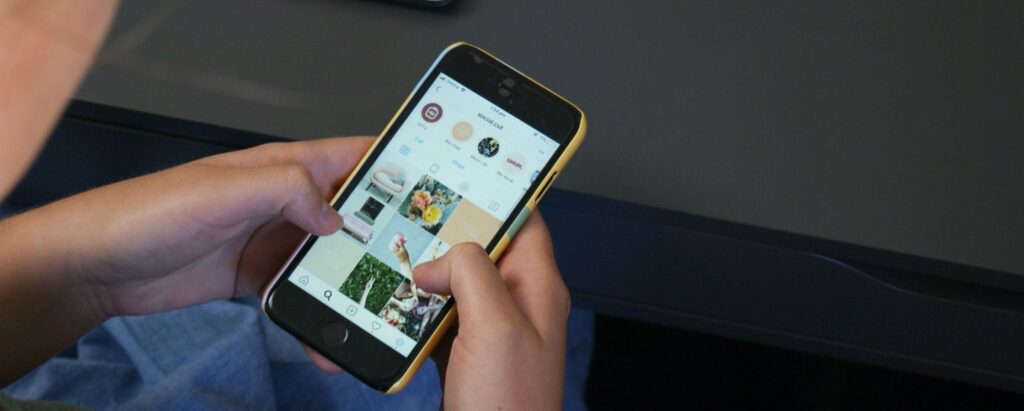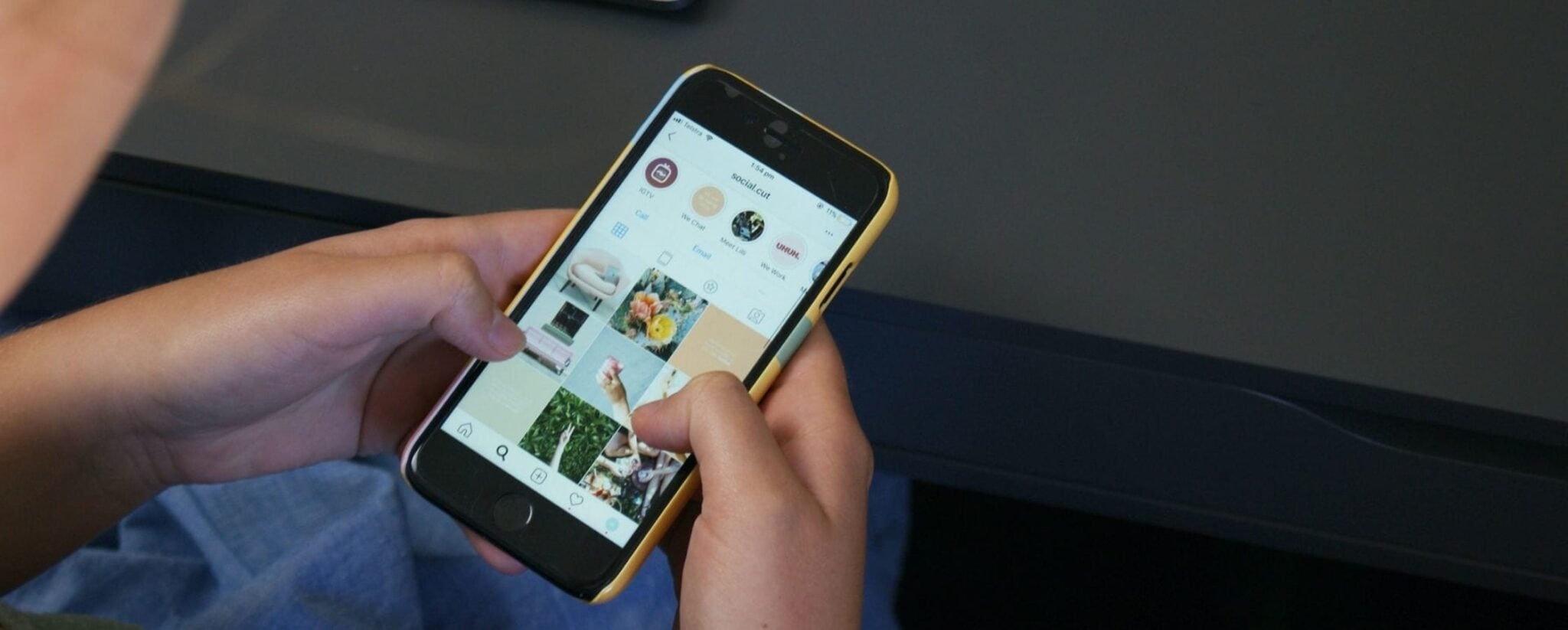 Staying active and engaged on social media is an important part of any business' marketing plan, but with so many other important tasks to do, it's hard to keep up with it.
That's where social media managers come in. They take care of posting and engaging on a business' social media pages and help them grow a following.
Earning Potential
Social media management has a broad pay scale based on experience and results. If you can show you can increase a company's following or revenue with previous data, they will pay high rates for your service.
The average salary for a Social Media Manager is $17.16 per hour in the United States. Although this can be upwards of $85,000 (£60,000) a year with time and experience.
Time Investment
Social media management does require more of a time investment. Although you can set your hours as a freelancer, there are set times of the day that are best for social engagement and posting so most managers are full-time or at least dedicate 10 or more hours a week.
How To Start
Choose a niche to specialise in to help stand out from the crowd. Rather than marketing to any type of business, become known as a social media manager for local businesses, personal trainers, Etsy shop owners, etc.
Next, make sure your own social media presence is top-notch. This is one giant advert for potential clients to see how good you are, so it should be a great reflection of your style.
Join Facebook groups with your target business owners and offer value. This will help you network with potential clients and build a reputation as an expert.
Graphic designer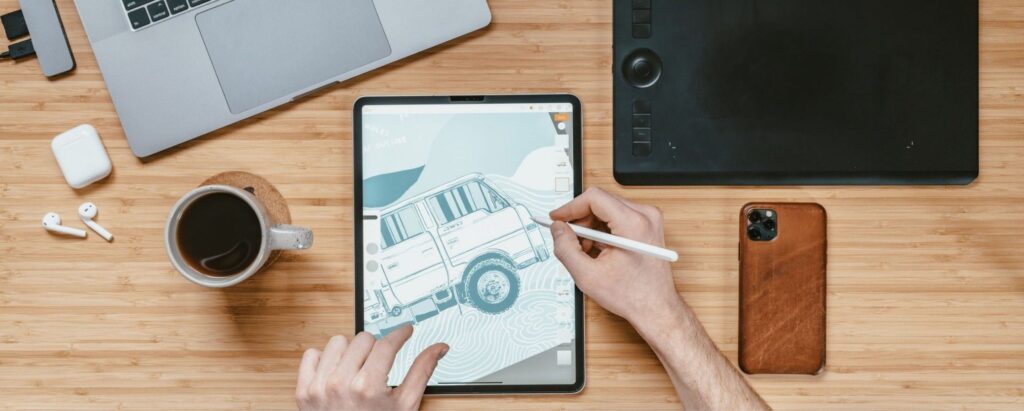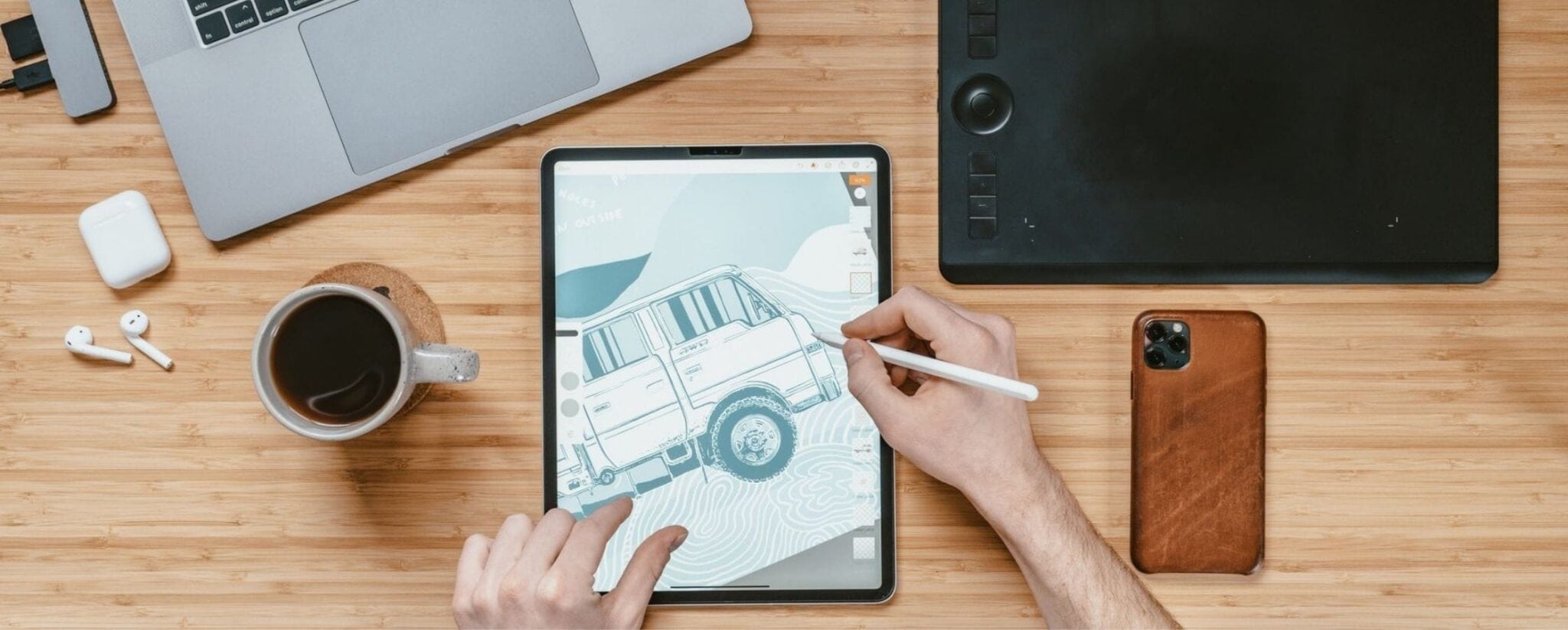 If you have an eye for great design, graphic design is a lucrative side hustle. From websites to social media content, ads, and magazine content, great design is sought-after in almost every industry.
Earning Potential
As a beginner, you can expect to make around $35 (£25) to $40 (£30) an hour, although jobs are usually priced by project. Once you have a solid portfolio, top graphic designers make anywhere up to $200 (£150) per hour, depending on the project.
Time Investment
A talented graphic designer can start making money almost immediately, as long as you have some great examples of the kind of work you do.
The beauty of this side hustle is that you can work as often or as little as you like, be it one or two hours a week or a full-time gig.
How To Start
You'll need quality design software to create designs, the most popular are Adobe Photoshop, Illustrator and/or InDesign.
Start by putting together a solid portfolio of the type of designs you want to be known for. If you don't have any clients yet, make them up! A portfolio will go a long way in getting those first clients.
Reaching out to local businesses is a great way to get your first clients. Businesses love having a local graphic designer since it's easier to reach out, you'll be surprised how many local businesses need designs done, be it a new logo or in-store advert.
Freelance web developer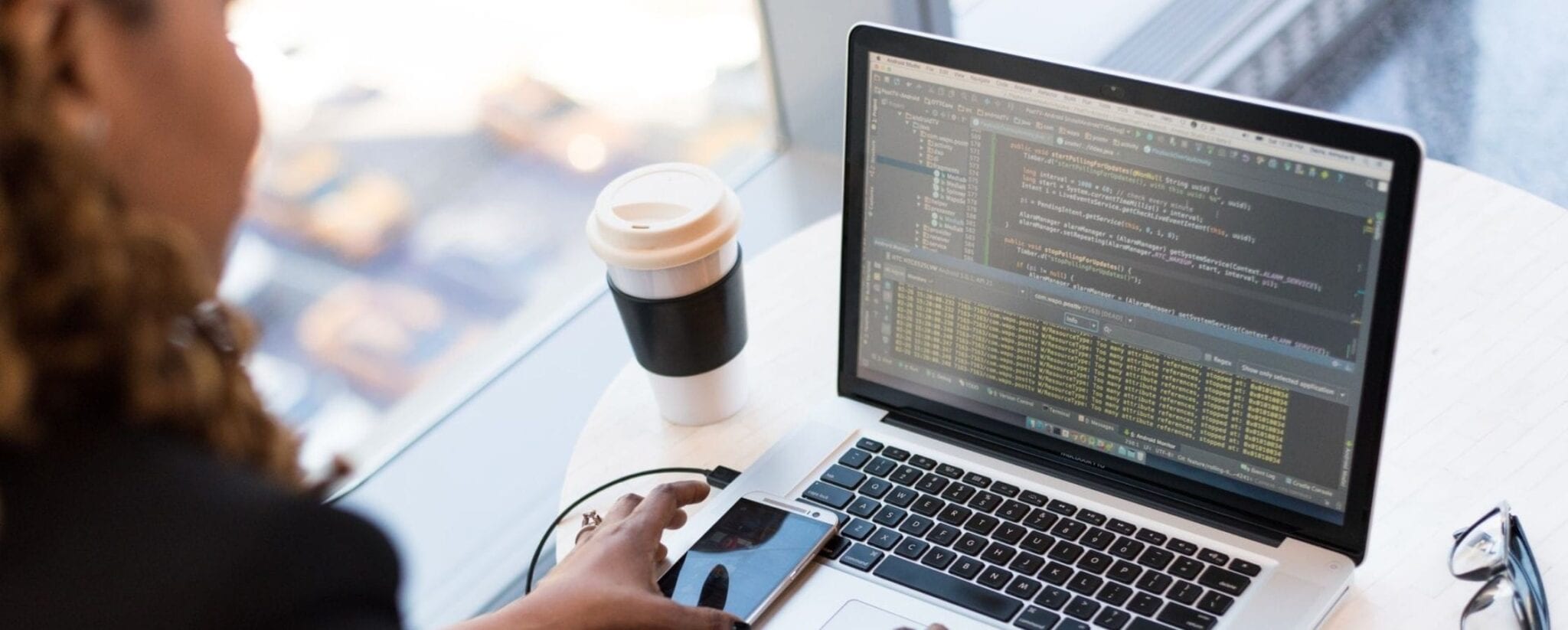 If you're familiar with coding and website design software, freelance web developing is an incredibly lucrative side hustle.
From designing complete websites to apps and bug-fixing, businesses pay top dollar for quality web developers.
Earning Potential
Earnings are based on the complexity of the project. But you can expect to earn anything from $50 (£35) to $90 (£65) an hour.
Time Investment
Web developers can work as many hours as they wish, although large projects such as designing a new website can be a significant time commitment, taking weeks to complete.
How To Start
Web development is another great side hustle to nice down in. Choose an industry and market specifically to them to help stand out from the crowd.
Most businesses will want to see examples of previous work you've done within their industry, so you'll be able to build up a portfolio much more quickly.
Make sure you have a stunning, functional website when starting out – this is another way to show clients what you can do.
Sell stock photos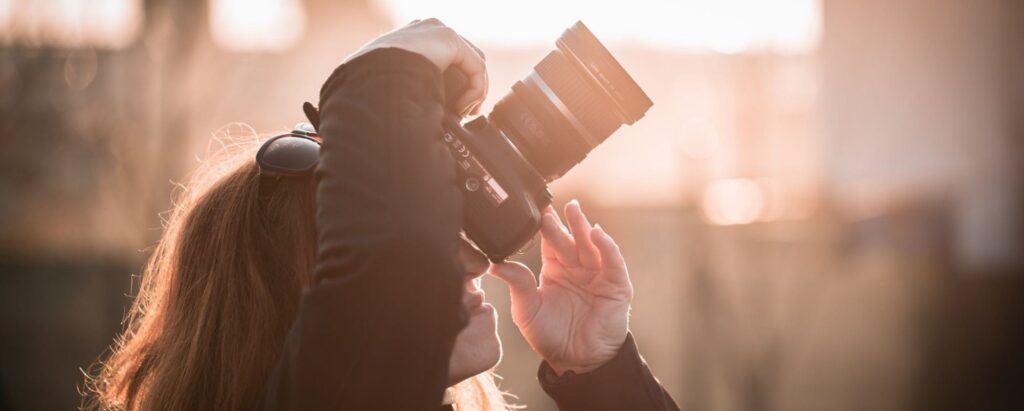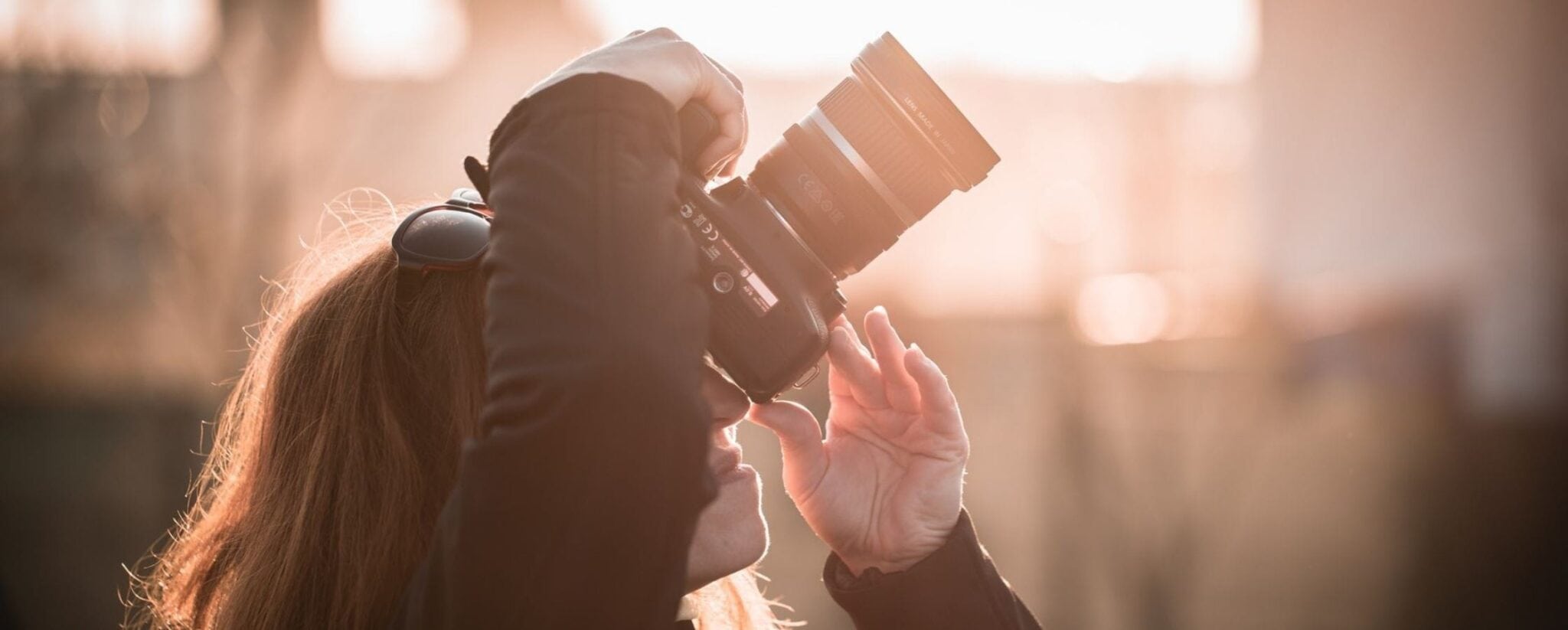 Whether you're already an avid photographer or just love taking photos, selling stock photography online is an easy side hustle to start. Businesses will pay for high-quality stock photos, and you can make royalties every time you make a sale.
Earning Potential
Most photographers sell their photos through stock photography websites. In this case, you can expect to make around 25-45 cents per image, per month.
Although this may not sound like a lot, if you have hundreds or thousands of photos listed, it soon adds ups. Not to mention you have to do very little once you've listed the photo.
Time Investment
The more photos you have for sale the more money you can make. Therefore, the more time you can dedicate to listing photographs, the better.
You can start earning money straight away as long as the photos you list are niche and high quality.
Once you have them listed, you'll make royalties every month, making this a hands-free side hustle with enough time and effort.
How To Start
You'll need a quality camera to get started, as businesses are looking for high-resolution images.
Before you start taking pictures though, do some research on popular stock photography websites to see what kind of photos are popular. This is a great place to get started.
Virtual assistant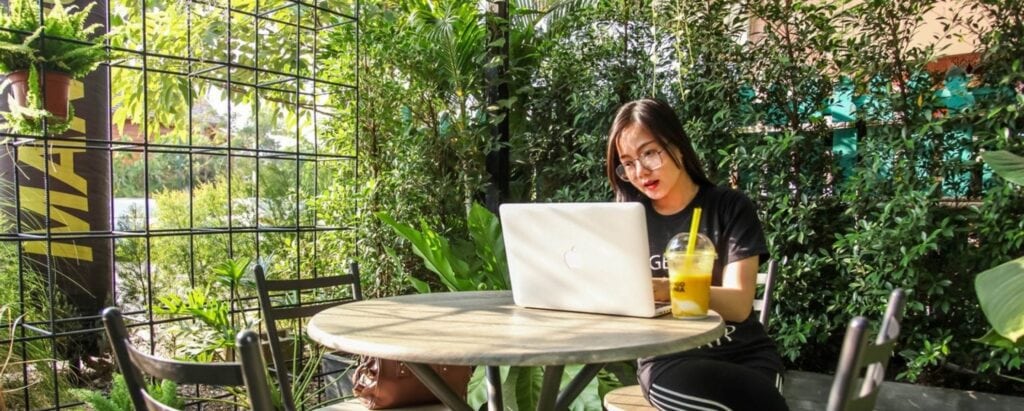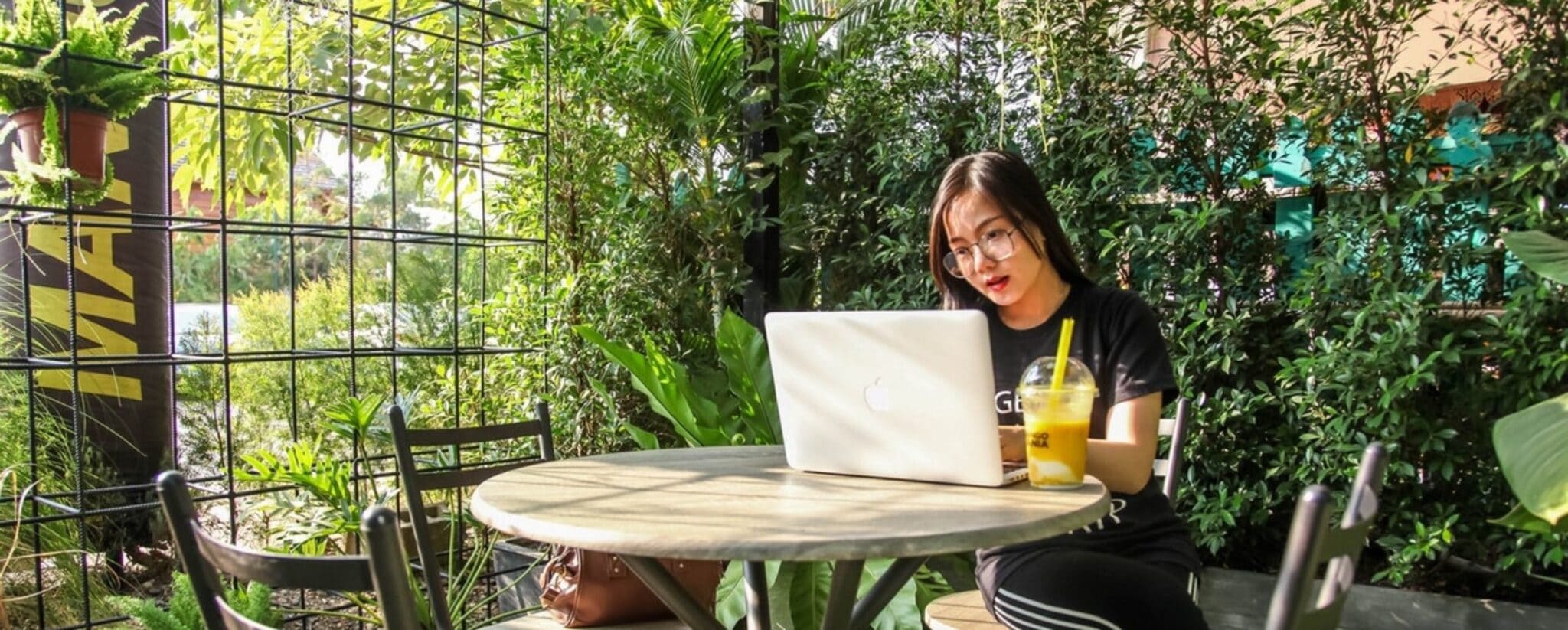 If you're organised, great at scheduling, and love planning, becoming a virtual assistant is another great side hustle.
Business owners hire virtual assistants for a range of functions from scheduling appointments and meetings, to planning their social media posts, to taking care of emails and client queries.
Earning Potential
The earning potential will depend on the number of monthly clients you take on and the level of service you provide.
A full-time virtual assistant makes around $34,000 (£24,000) to $68,000 (£48,000) a year. However, there are assistants making upwards of $140,000 (£100,000) with dozens of full-time clients and a comprehensive service.
Time Investment
The more clients you take on, the more time you'll need to invest. If you get started with one client, you might work just an hour a day on a regular basis. But this can quickly become a full-time gig the more experience you get.
How To Start
Just like other freelance side hustles, it's best to niche down when you begin as a virtual assistant. Business owners will want an assistant with experience and knowledge of their industry, so you're much more likely to land clients if you pick one niche.
LinkedIn is a great platform to network on as this is full of professionals who may need the services of a virtual assistant.
Put together a simple, monthly package for your services and reach out to business online to find those first clients.
Going Remote With Your Current Job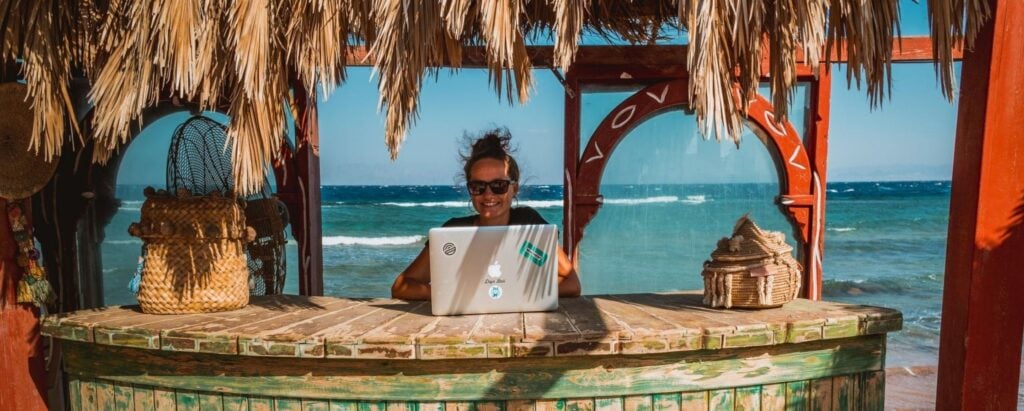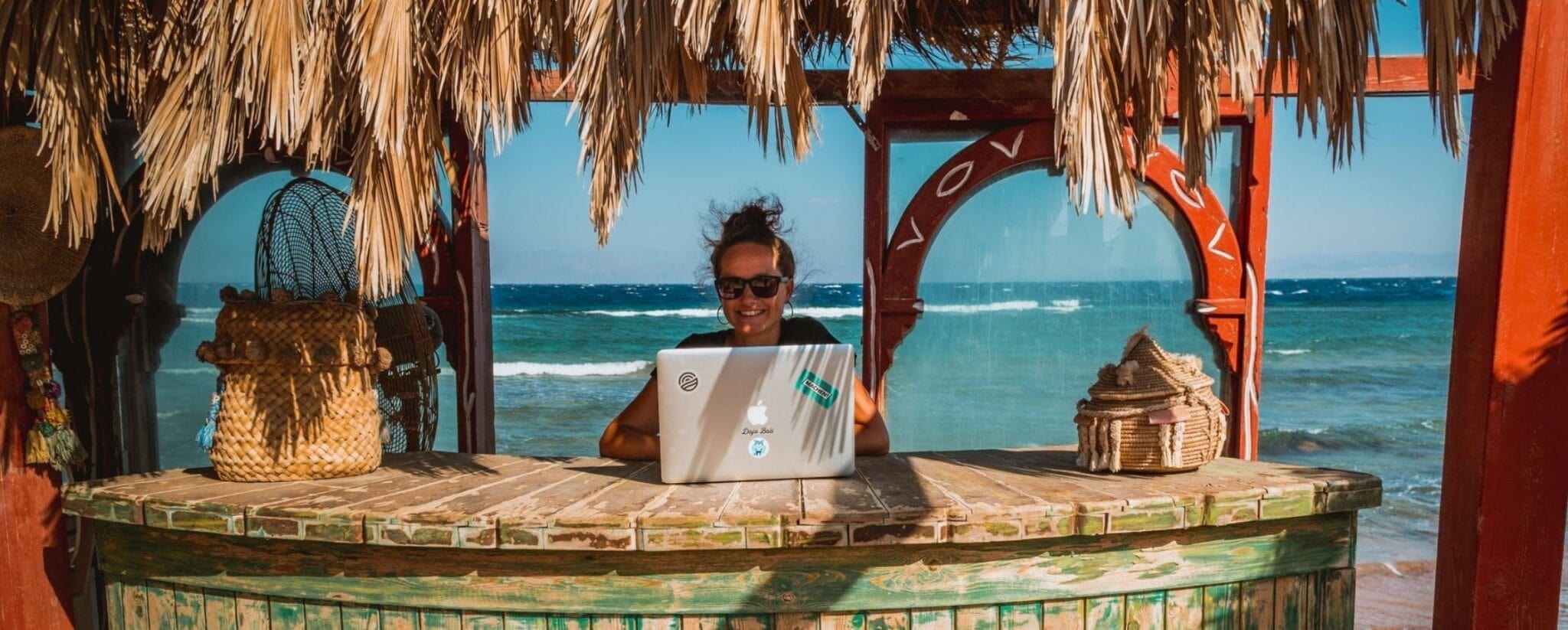 If you love your current job, you might be able to become a digital nomad without changing fields.
Is it possible to do your job remotely? After going through lockdown restrictions, many companies are offering remote work moving forward, meaning it's easier than ever to become a digital nomad without leaving your job.
How to talk to your boss about going remote
Don't be scared to approach your boss about working remotely, it's an easy conversation to have if you're prepared:
Figure out the logistics
Before you ask, have everything figured out first. Know where you'll work from, the software you'll use, how you'll communicate, how you'll show your work, etc.
Having all of this planned out and ready will alleviate some of the initial concerns your boss will inevitably have about productivity.
Provide research
There are countless studies about working remotely, so get some stats together about the benefits of doing remote work. Bosses tend to react well to figures, so any stats you can provide, the better.
Suggests short trial run
If they have reservations, suggest a trial run to see how it works and be prepared to come back to work if it doesn't work out.
Boss says no? How to find a remote job in your industry
If your boss is adamant you can't work from home, there are other companies in your niche that will let you.
Check out job sites and filter your search to remote work. And since you won't be limited by location, you'll have dozens more opportunities to work for companies you live nowhere near that could offer much better benefits.
Is the Digital Nomad Lifestyle for You?
As you can see, it's so easy to become a digital nomad in an industry that you love. Almost any creative skill can be turned into a side hustle and get you started living a laptop lifestyle.
The key to making any side hustle work is dedication and research. Don't get sidetracked by the earning potential – choose a job you'd be happy to wake up and work on every day.
That's how you take a side hustle from a few hundred a month to a full-time gig that lets you travel the world while you work.
What do you think of the digital nomad lifestyle? Let us know!
Digital Nomad Side Hustles