Disclosure: This post may contain affiliate links. If you click on a link I may make a small commission at no extra cost to you. You can read the full disclosure here.
Last Updated on April 1, 2023 by Chris Panteli
Bananatic Review
Imagine getting rewarded for playing a video game, mobile games, or other online games.
Now you don't have to imagine anymore. Thanks to Bananatic, getting rewarded when you play a new favorite game is a reality.
In this Bananatic Review you can find out all about Bananatic. How the platform works, the epic rewards on offer, and how to earn bananas.
What Is Bananatic?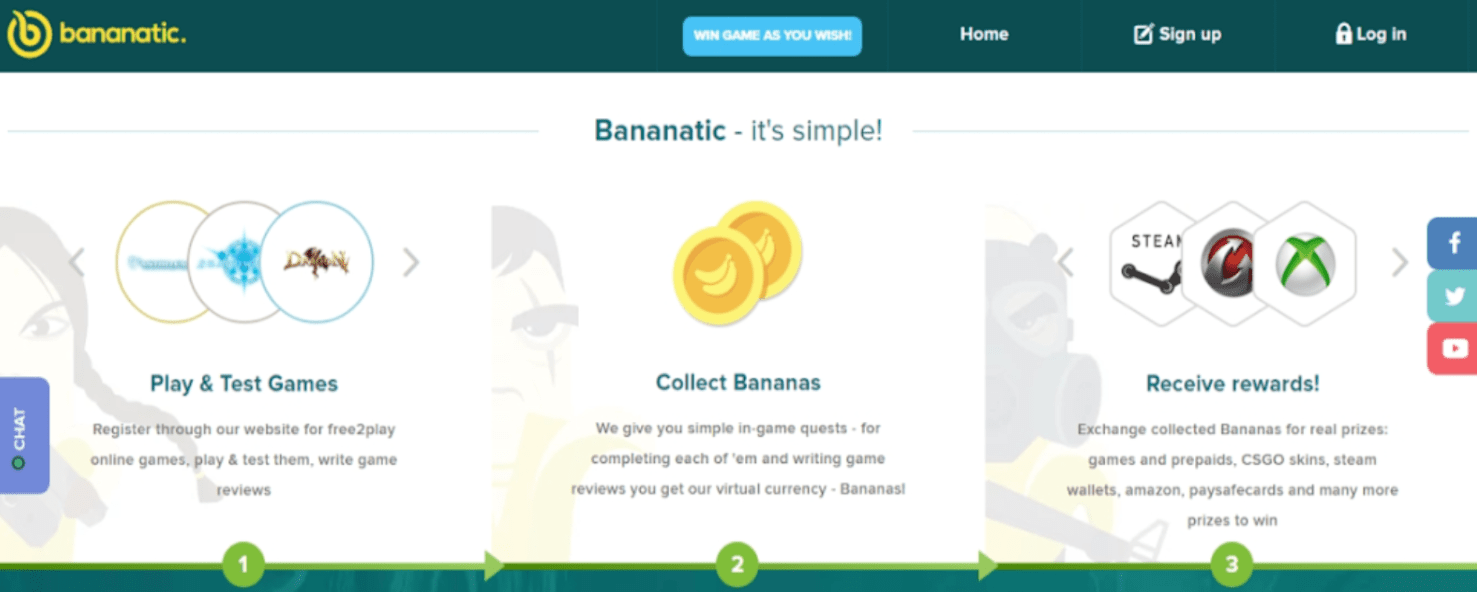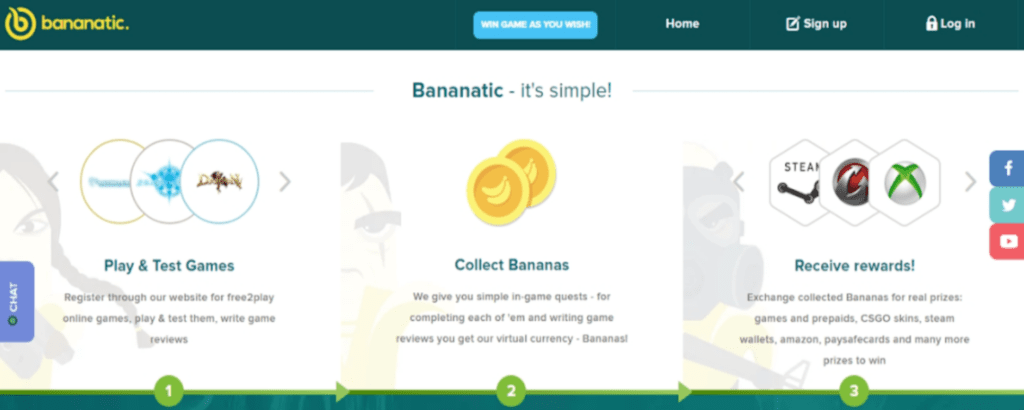 Bananatic is a Get-Paid-To (GPT) site that rewards you for playing games and completing other simple tasks. Rewards are paid using Bananatic's virtual currency Bananas.
Collect as many bananas as possible and you can redeem them for some epic rewards. Rewards include PayPal cash, free gift cards, and free games.
How Does Bananatic Work?
Bananatic is free to use and super easy to get started. Create your free account on the Bananatic website or download the free mobile app. The free Bananatic app is available for both Android and iOS devices. That means you can play and earn rewards on the go.
Once you've created your free Bananatic account it's time to start earning. The main way to earn rewards is by playing games. Top games you can play on Bananatic include World of Warships, Mafia Battle, and Rocket League.
Playing games isn't the only way to earn rewards on Bananatic. Other earning opportunities include:
Writing game reviews
Watching ads
Completing special offers
Downloading recommended apps
All the tasks offered by Bananatic are easy to complete. That means you can easily complete extra tasks every day and boost your rewards balance.
How To Earn Rewards On Bananatic
To get a better understanding of how Bananatic works here's a breakdown of each way you can earn bonus bananas.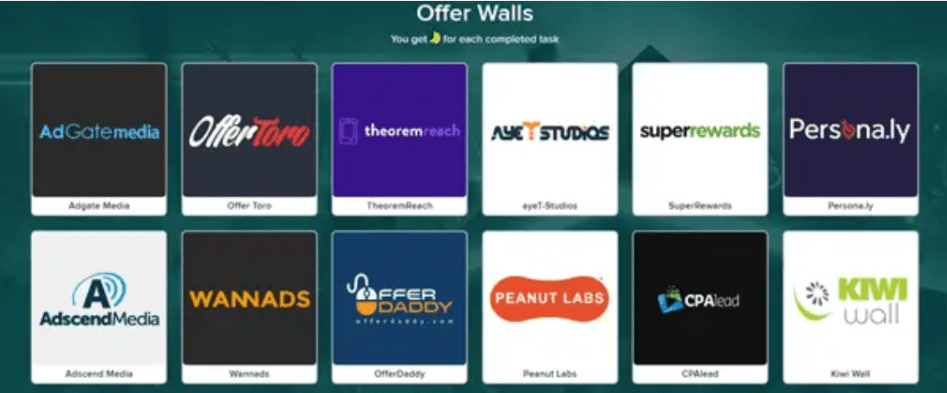 Playing Games
The main way to earn bananas is by playing different games. Bananas are awarded the more you play, by completing a game quest, and earning experience points.
Each game will have unique quests you must complete to earn bonus bananas. Check these requirements to make sure you earn the most bananas possible.
Bananatic has so many games you can play that you'll have a new favourite game every day.
Cashback
Bananatic has partnered with leading brands to bring you a variety of special offers. Make a purchase from a partner and you can earn cashback. That cashback is paid in the form of bananas that you can later use to redeem rewards from Bananatic.
Bananapedia
Bananapedia is Bananatics' very own guide to all things gaming related. You can write articles or record videos about specific games and other gaming related topics.
If you choose to make a video this will be uploaded to YouTube.
For every successful entry you make to Bananapedia you'll earn bananas and experience points. This helps you claim your rewards faster.
Watching Videos
Bananatic has its very own TV station called Banana TV. By tuning in when you have time you can earn bananas just for watching videos. Easy!
Friend Referrals
The Bananatic friend referral program pays you a small amount for every successful referral. Simply share your unique link using email or social media to get a bonus each time a new member signs up with your link.
Surveys
From time to time you'll get a survey invite. Look out for these as most are quick to complete and pay you some bonus bananas.
Download New Apps
Bananatic will recommend partner apps to you. By downloading this app and completing any other steps, such as registering, you can earn extra bananas.
How Much Can You Earn On Bananatic
To make a withdrawal you must earn at least $5 worth of bananas. To get to that amount you'll need to earn at least 2,500 bananas.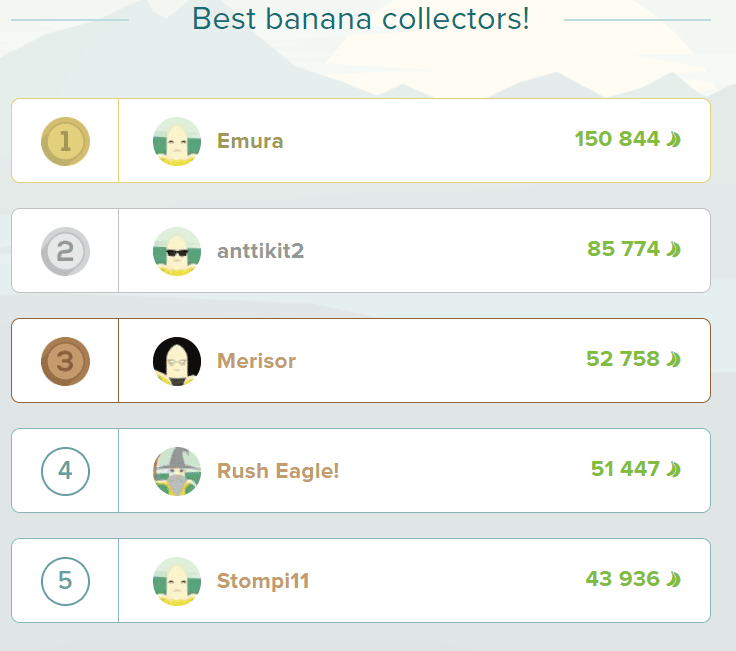 You can request PayPal cash or one of these other amazing reward options:
Games and prepaid cards.
CS:GO skins
Free gift cards
Digital keys
Paysafecard
Amazon gift card
Virtual game currency
Steam wallet currency
You can also use your bananas to enter giveaways and prize draws. Prizes available include free games, gift cards, and in-game items.
You won't get rich from Bananatic, but you have a huge library of fun games you can play. You can also choose from lots of exciting reward options.
Is Bananatic Legit
How can you be sure Bananatic is legit? A quick look at reviews on the Google Play Store and App Store paints an overall positive picture.
Bananatic has over 100,000 downloads on the Play Store with a review score of 4 out 5 stars. The vast majority of reviewers have scored Bananatic 5 out of 5. 
Respected review platform Trustpilot also reports that 86% of reviewers have given Bananatic a top score of 5 out of 5.
Although some users have experienced issues, most haven't. Games have been fun to play, and importantly payouts have been made.
Bananatic Review – Is Bananatic Worth It
Bananatic ticks 2 boxes – you can play fun games and get paid rewards. However, Bananatic won't replace your day job.
If you treat Bananatic as a fun hobby, then the site is worth it. You can earn free games, gift cards, virtual currencies, and much more. That means you don't have to spend real cash on those things anymore.
If you're looking for something with a bigger earning potential, then you may need to consider starting a side hustle. Blogging, freelancing, and flea market flipping are a few potentially lucrative side hustles that anyone can start.
Bananatic Alternatives
Bananatic may not be for you, or you may want some extra earning ideas. These Bananatic alternatives are all free to join and give you a great way to earn extra money online.
Branded Surveys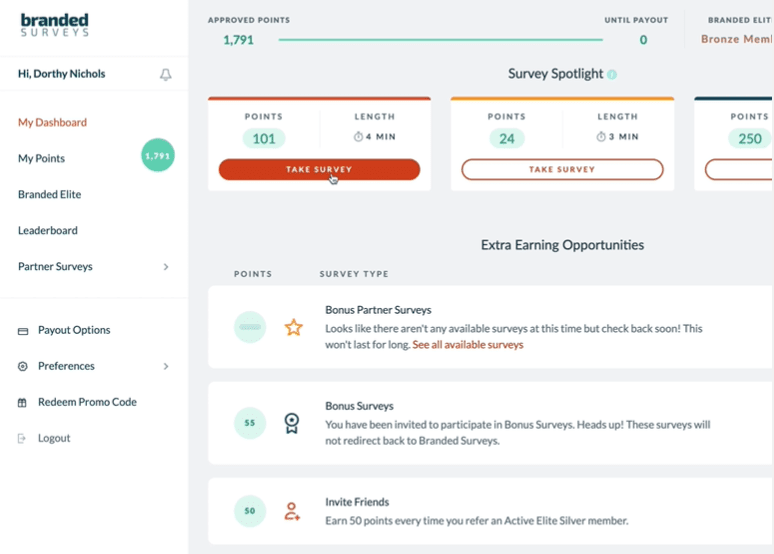 Branded Surveys pays out cash prizes and gift cards just for answering surveys. Join for free, complete your profile, and start earning today.
Most surveys take a few minutes to complete and can pay as much as $5 each.
Once you've earned at least $5 you can cash out. You can claim cash via PayPal or bank transfer. Free gift cards can be requested for Amazon, Visa, and more.
Survey Junkie
Answer surveys on Survey Junkie and earn real money online. Membership of Survey Junkie is free. When you join it's important to complete your profile in full. That way you get matched with the best surveys for you.
To claim your rewards, you must have a points balance worth at least $10. You can request PayPal cash or a gift card. Some of the gift cards available include Amazon, Walmart, and iTunes.
Swagbucks
Swagbucks is extremely similar to Bananatic. The GPT site offers lots of ways to earn rewards. On Swagbucks you can earn rewards by completing some of the following tasks:
Playing games
Answering surveys
Shopping online
Watching videos
Completing special offers
When you're ready to cash out you can claim PayPal cash or a gift card. Gift cards can be requested for Amazon, Mastercard, Best Buy, and more.
Rewarded Play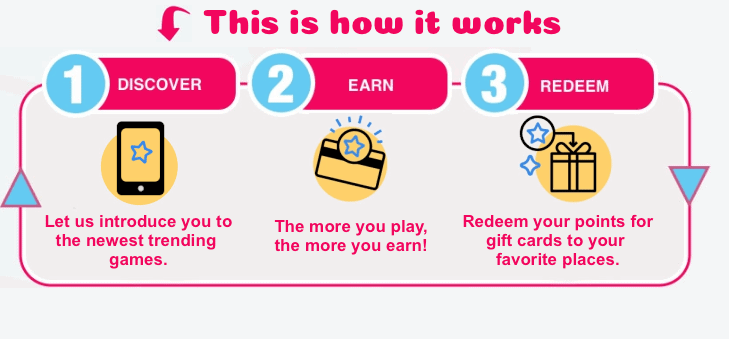 Rewarded Play is a fun site that offers rewards for playing new games. The more you play the more you can earn. To date Rewarded Play has paid out over $15 million in gift cards.
Google Opinion Rewards
Google Opinion Rewards asks users for their opinions on a variety of topics. As a thank you for answering these surveys you can earn credit that can be used in the Google Play Store or redeemed as PayPal credit.
FAQs
Does Bananatic offer customer service?
Most questions can be answered by checking the FAQ section or browsing the Bananatic forums. Should you need to contact Bananatic, then you can use the Contact Us form.
What is Bananatic?
Bananatic is a GPT site that rewards members with cash and other rewards. All you need to do is join for free, play game, and complete other tasks. When you've earned enough you can redeem your bananas for PayPal cash or gift cards.
Is Bananatic legit?
Bananatic is a legit website with a proven track record of paying out rewards. You can also be confident your personal information is securely stored thanks to things like a robust privacy policy.
What other sites can I use to earn cash or free gift cards?
The internet is packed with websites offering ways to earn or win rewards. Lucky Day, Fetch Reward, and Inbox Dollars are 3 more sites you can try. On these sites you can earn by completing simple tasks. You can play games, answer surveys, and shop online.
Bananatic Review